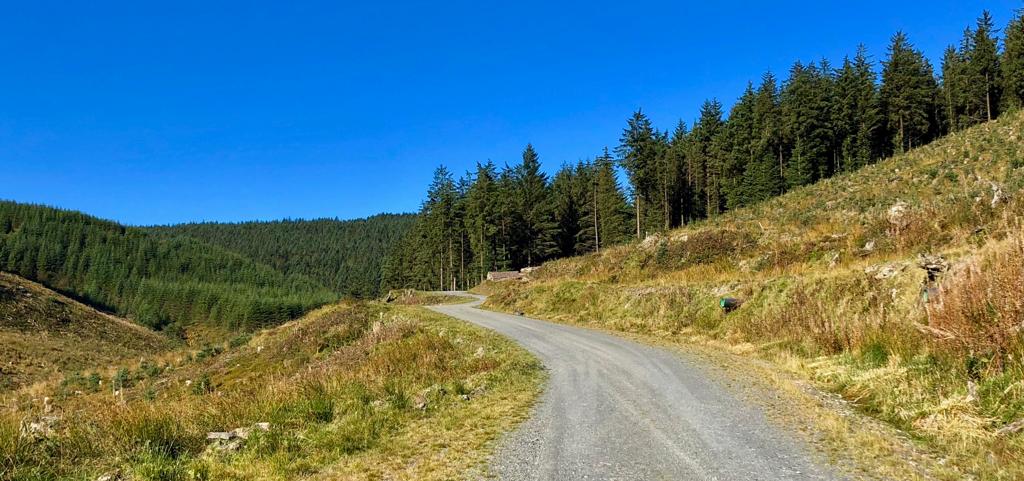 The championship arrives in Wales finely balanced. With Ott Tanak's third win in a row last time out in the dramatic Rally Turkey, taking the Estonian into second place in the standings, we have essentially a three round title fight between Thierry, Ott and Seb.
This round is being held a lot earlier this year, and this may lead to a very fast event, plus running further down the order will help those drivers should those stages remain dry. Home favourite, and last year's winner Elfyn Evans comes here, after not having a great season in terms of results, but having certainly shown good pace throughout the year. He'll be hoping to secure a good drive to at least a podium, and I'm certain he would love to repeat last year's victory.
Looking at the other drivers that have done well in this event in the past, there's Jari-Matti who has scored well here too, and he'd love to follow up his podium from last time out with another here. Then there's Craig Breen, who has suffered badly with problems on the first day of each event this year, leaving him in a bad road position for the rest of the event. Last time out he led for a short while, before his curse returned, so let see how he gets on this time. He'll have a whole new car of course, after the fire that destroyed his C3 in Turkey. Don't forget, he went really well in Sweden this year, scoring a podium! Then there's Hayden Paddon, who scored a his first podium of the season last time out and is fired up to do well this year.
Right, now here are the details of the stages that make up this year's event. You'll notice some changes, with the introduction of some new stages, Penmachno (16.95km) and Slate Mountain (1.63km) on Friday, plus some new sections to Brenig and Sweet Lamb and Hafren connected together with a road section.
Saturday sees the longest stages being run and in fact, the longest day of action with nine stages, two held as the sun goes down. Also, worth a mention is ElfynsCorner, in Myherin, where the fans of Elfyn will gather with their huge banner to cheer on the Welsh wizard.

Finally, Sunday will see a stage run around Llandudno and the Great Orme as the final, but interestingly, the Power Stage isn't around there, it's a stage with some changes called Gwydir and held as the second stage of Sunday. A very different ending to normal.
WALES RALLY GB SCHEDULE (GMT+1)
THURSDAY 4 OCTOBER
8.00am: Shakedown Clocaenog (3,37 km)
3.15pm: Start (Deeside)
7.00pm: SS 1 – Tir Prince (1,70 km)
8.05pm: Parc fermé (Deeside)
FRIDAY 5 OCTOBER
6.45am: Service A (Deeside – 15 min)
7.56am: SS 2 – Clocaenog 1 (7,67 km)
8.32am: SS 3 – Brenig 1 (29,13 km)
9.47am: SS 4 – Penmachno 1 (16,95 km)
10.40am: SS 5 – Slate Mountain 1 (1,63 km)
10.47am: SS 6 – Slate Mountain 2 (1,63 km)
1.11pm: Service B (Deeside – 30 min)
2.37pm: SS 7 – Clocaenog 2 (7,67 km)
3.13pm: SS 8 – Brenig 2 (29,13 km)
4.28pm: SS 9 – Penmachno 2 (16,95 km)
7.02pm: Flexi service C (Deeside – 45 min)
SATURDAY 6 OCTOBER
5.30am: Service D (Deeside – 15 min)
8.35am: SS 10 – Myherin 1 (20,28 km)
9.15am: SS 11 – Sweet Lamb Hafren 1 (19,95 km)
10.28am: SS 12 – Dyfi 1 (19,48 km)
11.02am: SS 13 – Gartheiniog 1 (11,26 km)
12.08pm: SS 14 – Dyfnant (8,30 km)
1.51pm: Tyre and headlamp pod-fitting zone (Newton – 15 min)
2.52pm: SS 15 – Myherin 2 (20,28 km)
3.32pm: SS 16 – Sweet Lamb Hafren 2 (19,95 km)
4.45pm: SS 17 – Dyfi 2 (19,48 km)
5.19pm: SS 18 – Gartheiniog 2 (11,26 km)
7.37pm: Flexi service E (Deeside – 45 min)
SUNDAY 7 OCTOBER
5.25am: Service F (Deeside – 15 min)
7.22am: SS 19 – Elsi (10,06 km)
8.08am: SS 20 – Gwydir 1 Power Stage (14,76 km)
9.16am: SS 21 – Great Orme Llandudno 1 (8,03 km)
9.57am: Tyre fitting zone (Dolgarrog – 15 min)
10.29am: SS 22 – Gwydir 2 (14,76 km)
12.18pm: SS 23 – Great Orme Llandudno 2 (8,03 km)
12.29pm: Finish (Llandudno)
Now, let's hear from the drivers!
Hyundai Motorsport
Thierry Neuville
"Wales Rally GB is really enjoyable and has different characteristics to the other gravel rallies on the calendar. The past few editions of the event have been run in wet, rainy conditions but we are there a bit earlier this year so let's see if the weather is kinder."
"Whatever happens, it will be a tricky rally, particularly on the second pass. The schedule is also tough with very early starts and late finishes; it's an extra physical challenge. I have had two podiums in a row in Wales, so it would be nice to continue that streak. After the disappointment of Turkey, the championship fight is definitely on!"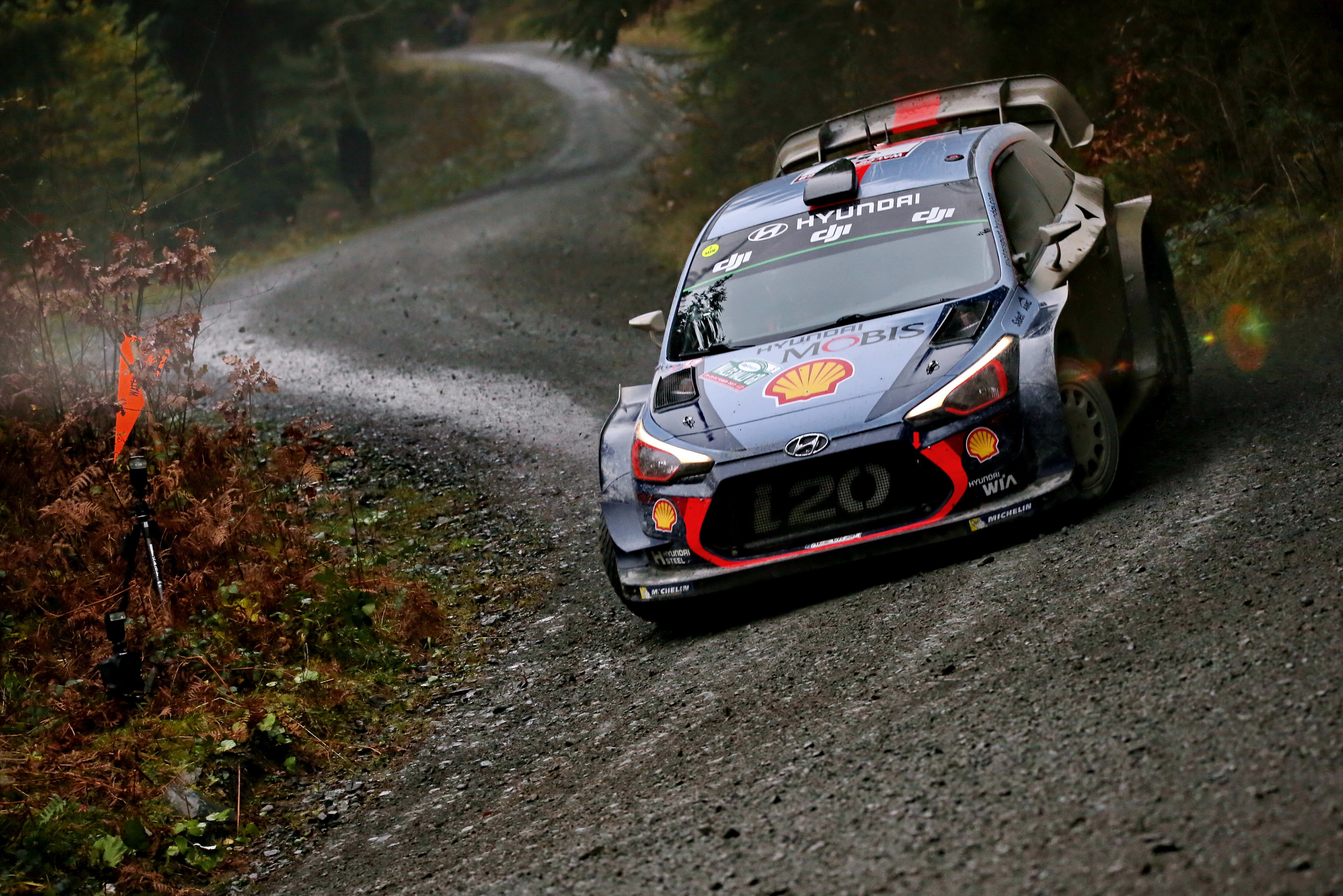 Andreas Mikkelsen
"Although Turkey was ultimately a frustrating result, having led the rally by 40 seconds, it is important to take away the positives. Everything was a bit more relaxed and we had a good feeling inside the car. That's what we take with us onto Wales Rally GB, an event I enjoy greatly."
"It is where I started my career, so it is always good to go back. It was my second event with Hyundai Motorsport last season and we came away with a solid fourth place, fighting near the front. I hope we can do that again this year and recreate the level of competitiveness we showed for most of Rally Turkey."
Hayden Paddon
"After our podium in Turkey, we are looking forward to Wales Rally GB, which is Seb's home event. There is often rain, mud and fog to contend with in this event, which adds character to a very enjoyable, but taxing rally."
"The characteristics of the roads match our style, and I think they will also be suited to our i20 Coupe WRC. Although I have had a couple of top-five finishes in the past few seasons, we've never really achieved our full potential in Wales. I'm going to set out to correct that this time around."
Toyota Gazoo Racing WRT
Ott Tanak
"Normally, Rally GB is an event that I like. In an ideal world, I would like to have dry conditions and fast roads, but everybody knows that you cannot expect anything when it comes to the weather in Wales. During our test last week, it was raining quite a lot so we had a nice amount of mud, which was perfect for testing really."
"We were able to do quite a lot of work to try and further develop the car and get more performance. I believe we did a good job and I'm looking forward to seeing how we compare against our rivals. Everything is possible now in the championship and I have a good feeling about what we can do in Britain."
Jari-Matti Latvala
"Rally GB is one of those events I have always enjoyed, partly because it was my first ever WRC round back in 2002: This year will be my 17th start in Wales. We had a very good test last week. I was delighted that we had a lot of rain and muddy conditions, because this is normally what you get in Wales, yet in the previous two years it was dry during testing and I ended up with the wrong setup for the rally."
"In the test the car was working really well in the muddy conditions, and we managed to improve the traction, which was our weakness last year. All in all, I got a good feeling with the driving and with the car, so I'm looking forward to the event."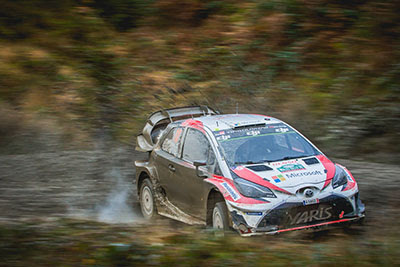 Esapekka Lappi
"Our result on this event last year wasn't great, and the car wasn't really performing how we expected, but hopefully we have found something on our pre-event test that is going to help us to be much more competitive this year."
"Unlike for my team-mates, it was actually fully dry for my test day, so I would prefer it if the rally is dry. With the earlier date I hope that could be possible, but the weather is always unpredictable, so let's see. I really like the rally itself so I'm really looking forward to it: It would be great to have a good result, both for myself and to help the team in the championship."
M-Sport Ford WRT
Sébastien Ogier
"Wales Rally GB is one of the classics and an event that everyone wants to win. The stages are steeped in motorsport history and the early starts and late finishes make it a true test of focus and endurance. Win in Wales, and you know that you have mastered the challenge."
"It's one of the most challenging rallies on the calendar and there is a real art to judging the grip through the forests. The demanding weather conditions can take a bit of getting used to, but we could see a dry rally this year which would be interesting for sure!
"This time 12 months ago, the Welsh forests played host to an incredible story as we claimed all three championships with Malcolm and his team. The title fight could not be closer this year, but the team can rest assured that we will give our very best in pursuit of the strongest possible result to keep our championship hopes alive!"
Elfyn Evans
"Competing at home always brings special motivation. We have some of the best stages in the world in Wales, and when you see all the Welsh flags and fans cheering you on you can't help but feel a real sense of pride.
"The win last year is something that we will never forget. There's always something special about that first victory, but doing it on home soil with all of our family and friends there was really special and something we definitely want to replicate again this year.
"The aim is to be in the fight for another win, but we know it won't be easy. This is an event that everyone wants to win and the three guys up front will all be pushing extremely hard. The stages are fast, and mistakes aren't easily forgiven, but we will give it our best. Experience counts for a lot, and we'll be looking to put all of our local knowledge to good use."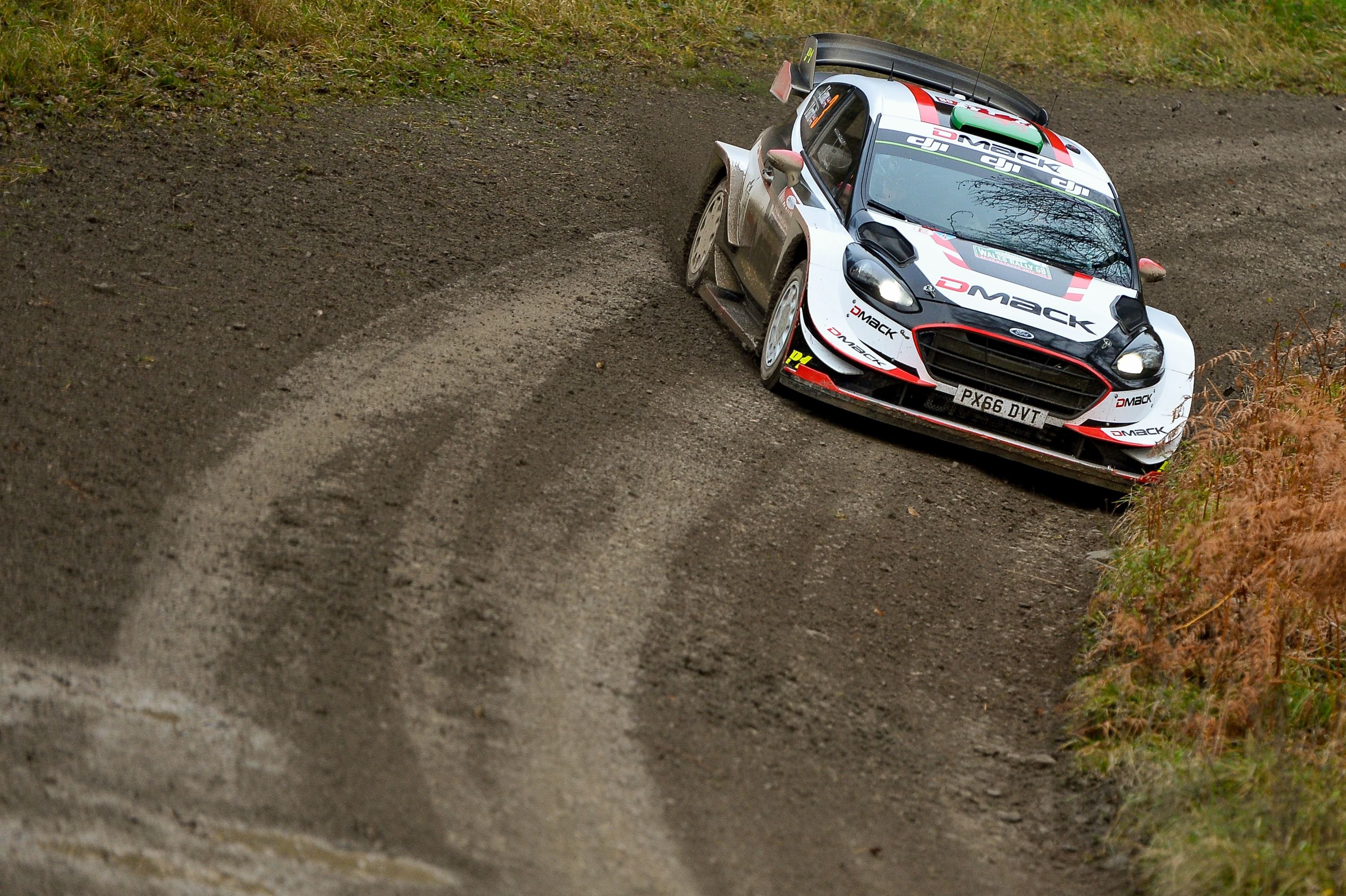 Teemu Suninen
"This will be my first time in Wales with a World Rally Car, but I am looking forward to the challenge and will give it my very best for the team. The car feels good, and hopefully we'll be able to challenge for a good result.
"We had a one-day test last week where we were able to experience a lot of different conditions. We drove a full day with muddy conditions in the morning before it become dry in the afternoon. Then in the closing hours we also had some heavy rain which meant we were able to experience all kinds of conditions."
Citroen Abu Dhabi Racing WRT
Craig Breen
"This is as near as it gets to a home rally for me, so it's obviously a special event, especially as I have some very good memories here. I know the roads well and I had a very good feeling during our pre-event test. So, I'm very keen to get a good result here."
"The real difficulty here is trying to assess the level of grip as quickly as possible. You have to trust your feeling, look at the colour of the dirt and gravel, and also rely on your experience from previous years. If the stages are dry, then the ground tends to be pretty rough and you need to look after your tyres."
Mads Østberg
"It's an event that I really like. I've had quite a few good experiences here. The C3 WRC was comfortable on these roads last year and our pre-event test here last week was very productive. So, I'm feeling confident before the start."
"At a rally like this, where you are pushing really hard, you need to be at one with your car and completely spot on with your pace notes. You then you have to try and not get caught out by one of the very slippery sections where there is a sudden change in grip."
Now, there's a lot of teams running R5 cars in this event as well. Citroen, Hyundai and M-Sport all have a number of these cars running in the WRC2 category.
Gus Greensmith (WRC 2)
"It's always nice competing on home soil, but I have to admit that I've never really felt fully comfortable on the Welsh stages. But I will certainly do my best to change that this year.
"The biggest challenge is the fog that can appear at any point. You have to commit to your notes and pray you got them right – it's a real buzz.
"The plan is just to drive as fast as I can and hope for a good result to finish my season. Then we can look at our options for 2019 and start preparing."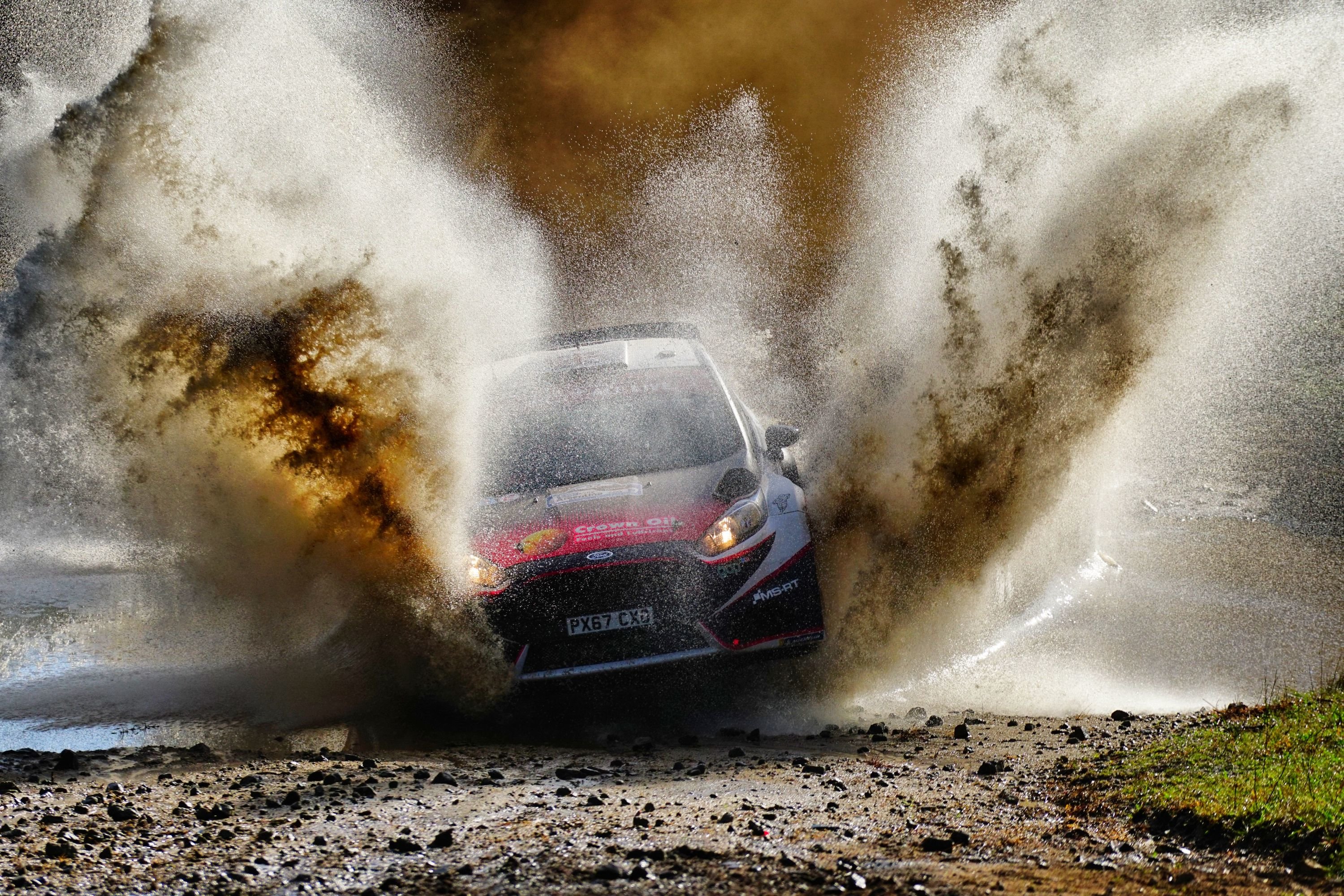 Éric Camilli (WRC 2)
"Wales Rally GB is one of my favourite events and I'm always looking forward to competing there. My last gravel rally was a year ago now, but I'm really motivated to come back strongly and I have a lot of good memories from this event – it's a special place for me.
"It's a truly unique event with specific conditions for rally magic! Mud, fog, fast roads, early mornings, long days – Wales Rally GB is an adventure through some of the most beautiful landscapes! The colours in the Welsh forests at this time of year really are fantastic and this event has all the elements needed for a challenging, beautiful and passionate rally.
"We've come close to victory a few times in Wales. We want to be in the fight at the front again, and if we could reach the top step of the podium it would be amazing."
Matt Edwards (BRC)
"I am really looking forward to this year's Wales Rally GB. I'm a lot more prepared than I was last year, and looking forward to competing on home soil again.
"I'm trying not to think too much about the [British Rally] Championship, but it is difficult. We're just trying to focus on preparing as well as we have all year and not change the approach that has served us so well this season. But if I can achieve this amazing achievement on home soil, it really would be amazing.
"The nature of Friday and Sunday's stages will be the biggest challenge. They're a lot narrower than the traditional Wales Rally GB stages, but that provides great variation and another challenge despite what could potentially be better weather and road conditions this year.
"My one and only goal is to secure the British Rally Championship and I will do whatever is required to make that possible. But we also need to enjoy the opportunity as that's what we have set out to do on each event this year and the times have followed."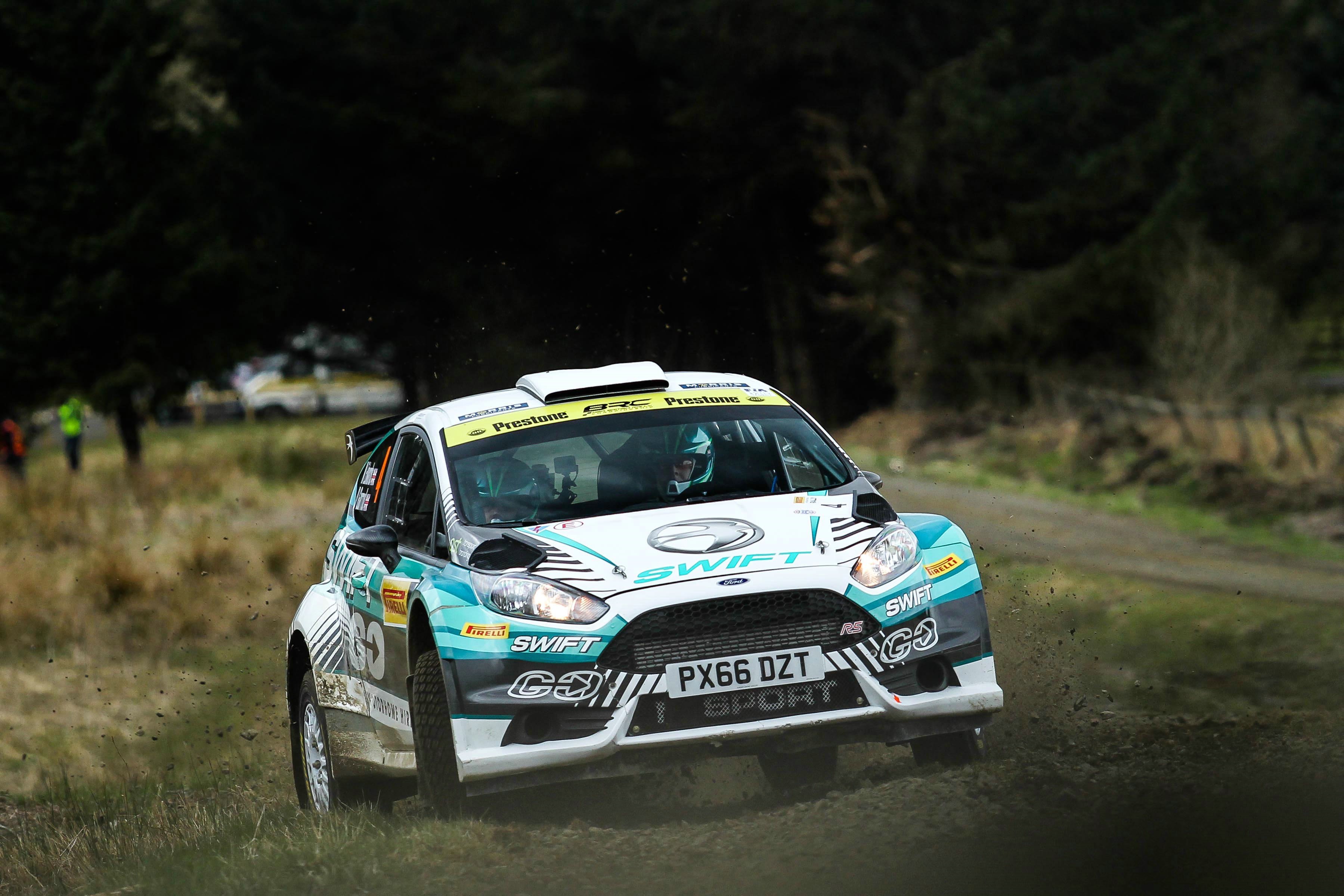 Alex Laffey (BRC)
"I am really excited as this is my first FIA World Rally Championship event. I can't wait to tackle this challenge and everything it represents – and to be fighting right at the sharp end of the British Rally Championship makes it even more exciting.
"There is no other event likes Wales Rally GB. To drive some of the best stages in the world that have hosted some of the most amazing WRC title battles over the years makes it such a special place."
"The whole event is a challenge and it's a very tough event on the cars and crews alike. The conditions are very changeable, and the whole scale of the event will be so different from what we're used to."
"I will give it everything. The battle for the final podium places is so close and I really want to end the season in the top-three. I am looking forward to challenging myself and can't wait to get started."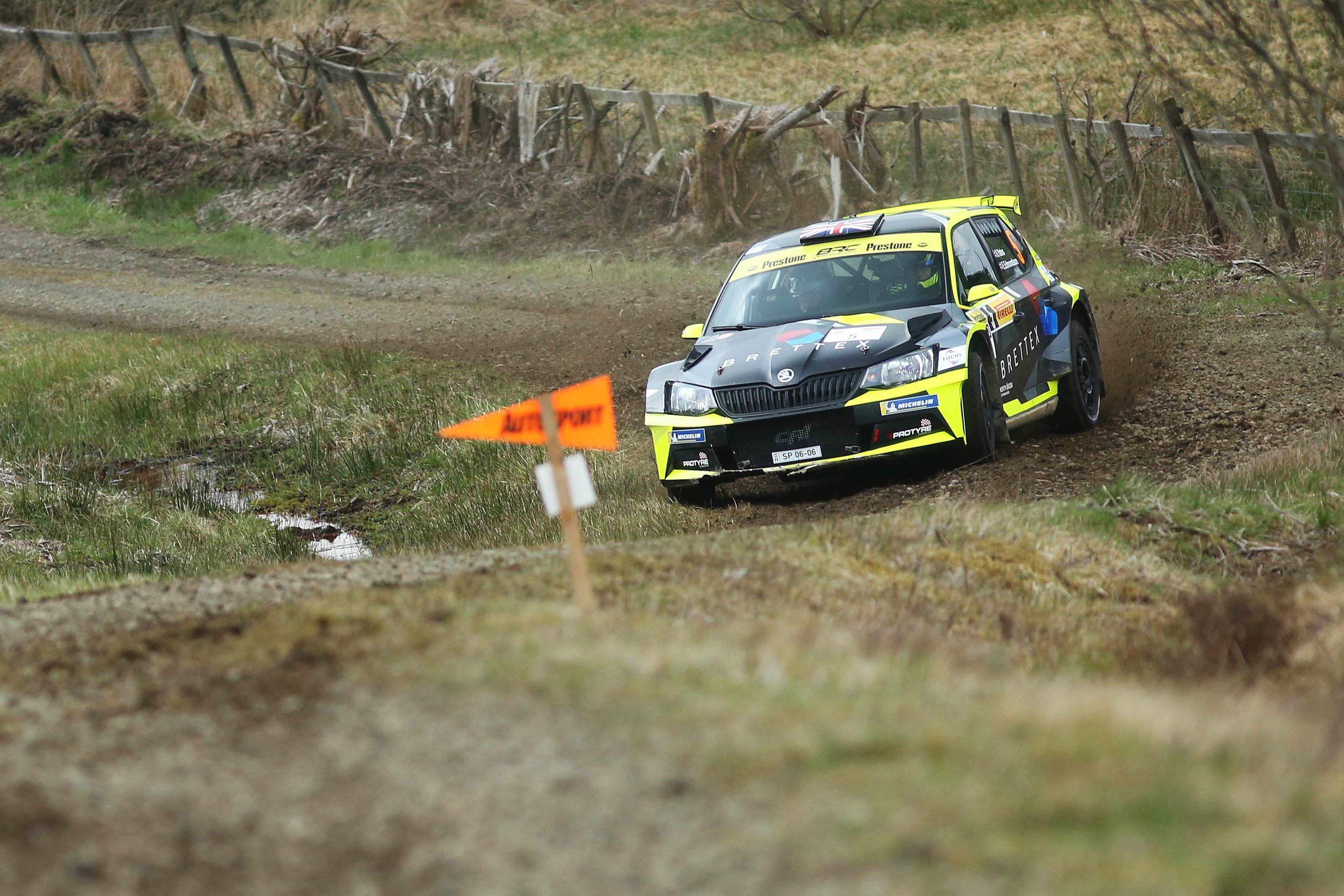 Stéphane Lefebvre (WRC2)
"Since Germany, I've had the opportunity to get my feeling back on gravel in the C3 R5 during a development test session around Mazamet. I'll also be doing some more specific testing in Wales just before the start, to refamiliarise myself with the countless changes in grip."
"The difficulty of the roads here is being able to judge the level of grip and distinguish, for example, between mud that's slippery and mud that offers grip. But I am determined to turn our undeniable potential into a strong result."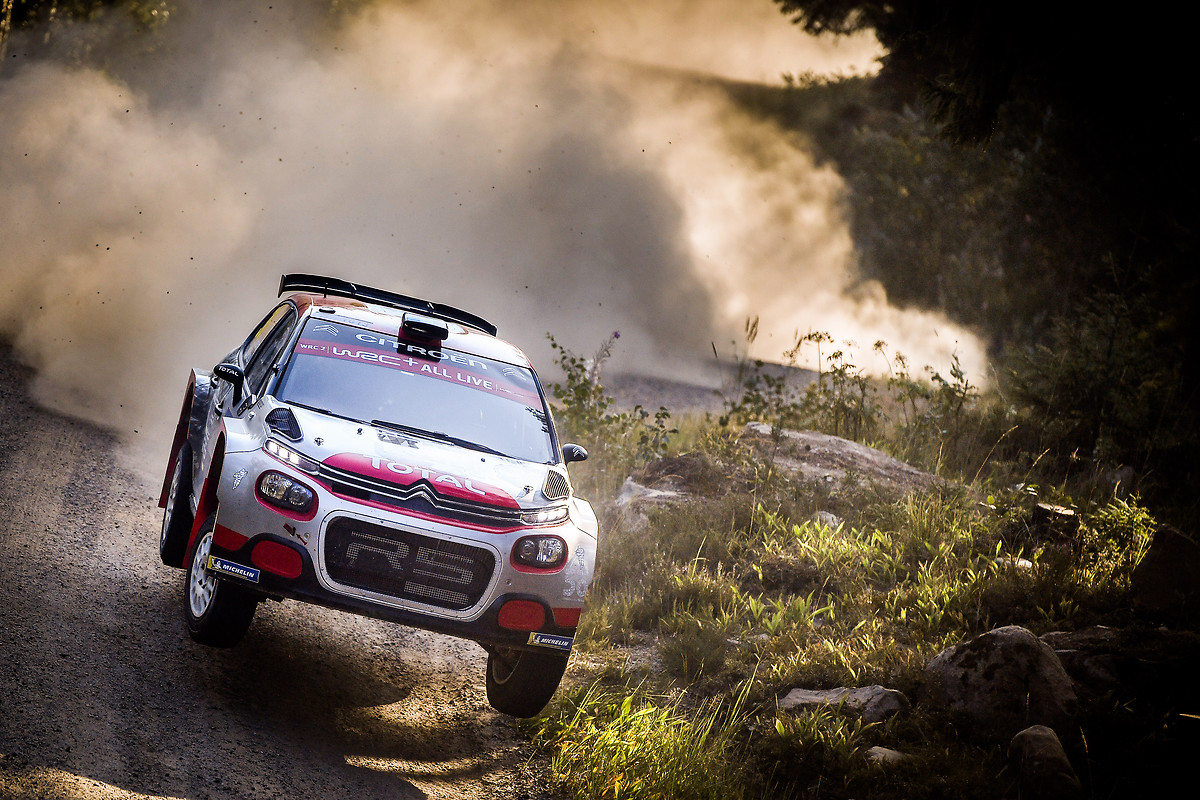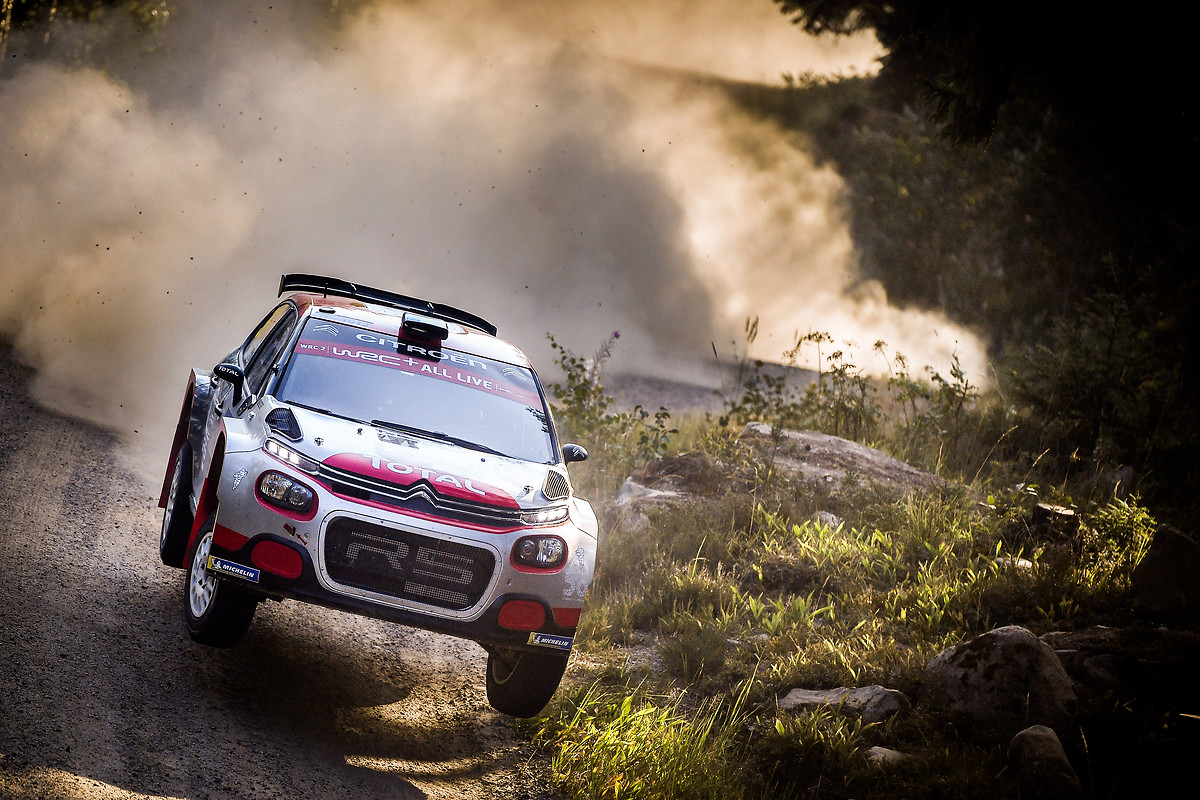 Jari Huttunen (WRC2)
"I am pleased to be back in WRC 2 action with our i20 R5, following our ERC podium in Poland. We have had some ups and downs this season, some good results and some bad luck. Our goal for Wales Rally GB is to put all our learning into practice, and to register stage times on par with the front-runners. We didn't have much fortune in Wales last year, retiring after just four stages. We have a lot more experience now, and I am feeling confident."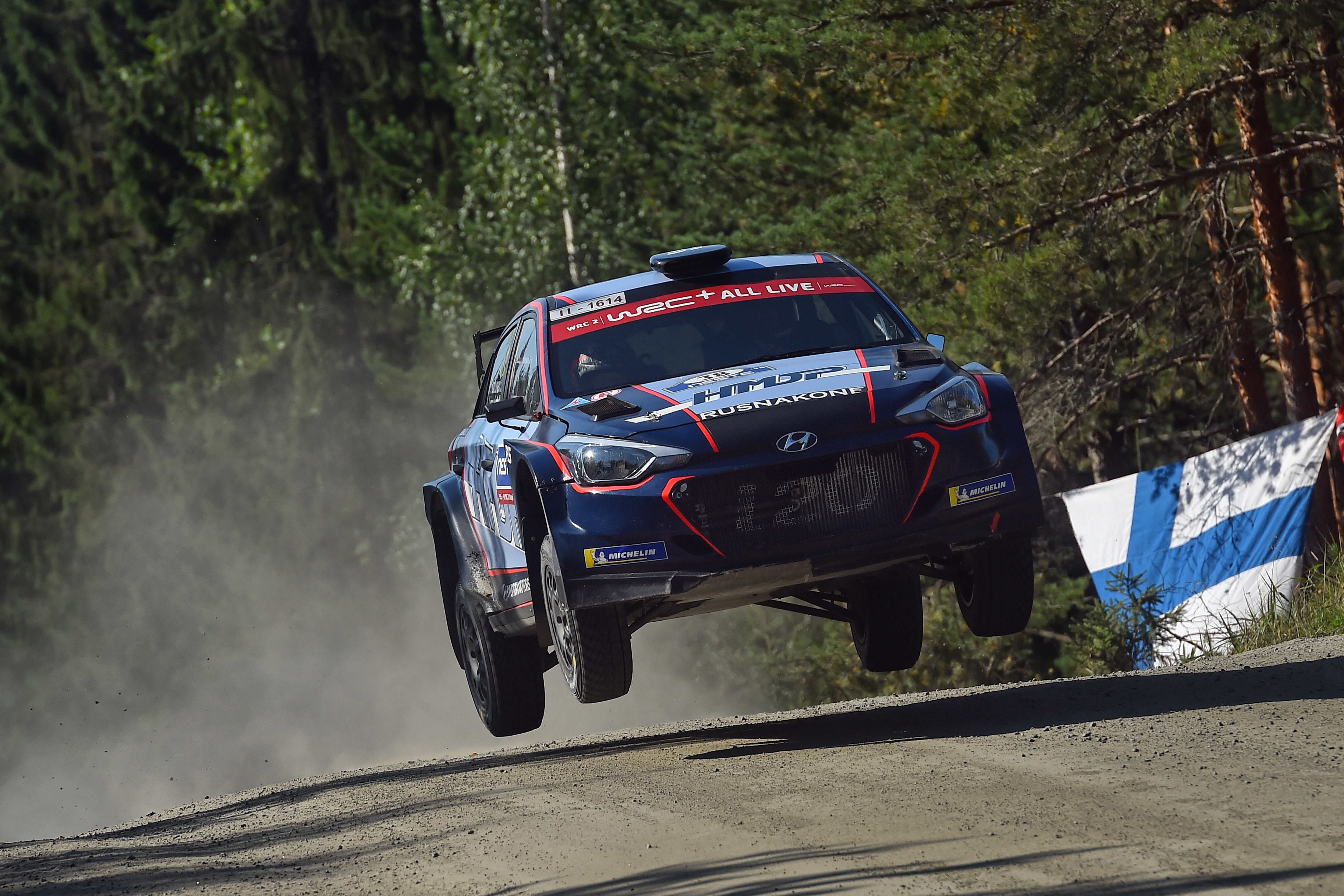 Well, what a tantalising event we are set for. There are so many factors that could decide who wins this year's Wales Rally GB, but I believe that whoever wins it, may be the driver who takes the title. A non-finish for any of the title contenders would probably spell the end of their challenge. There are still many twists and turns left this year!