The IndyCar season has reached its conclusion, this is it. 85 laps will decide who is crowned 2018 IndyCar champion… but those will be no ordinary 85 laps. There will be drivers, some rookies, some more experienced, with nothing to lose mixed among drivers who have absolutely everything to lose at what is expected to be the last Sonoma race for the foreseeable future with Laguna Seca coming onto the scene.
Cautions proved to be crucial last time out at Portland with Alexander Rossi's otherwise perfect race being hampered by one that was caused by his very own teammate, Zach Veach. Championship leader Scott Dixon had a frightening opening lap, getting caught up in a collision but somehow coming out unscathed, before going onto finish ahead of his main title rival in Rossi and extend his championship lead.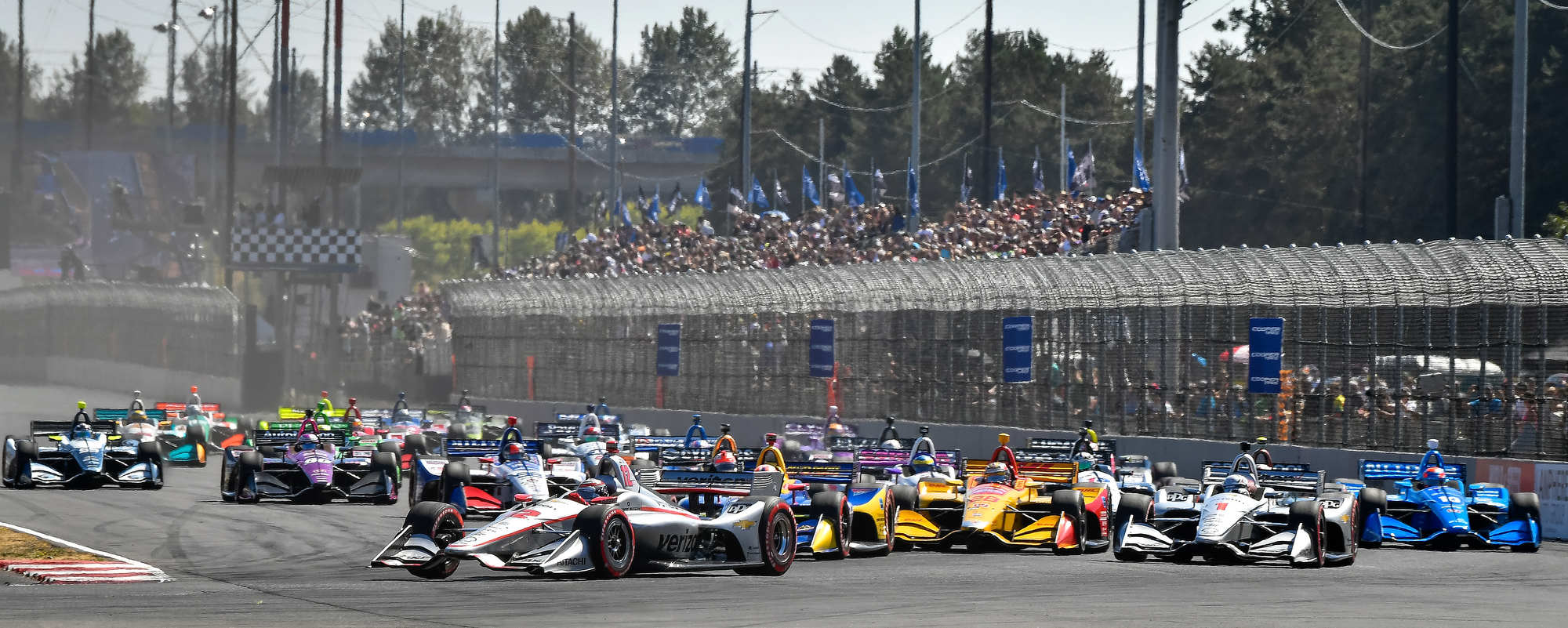 In amongst those story lines, it was easy to lose the fact that Takuma Sato took his third career IndyCar win and his first for Rahal Letterman Lanigan with a inspired strategy call and an impressive final stint.
If Portland was good, Sonoma promises to be even better…
Last year Sonoma staged the showdown between Josef Newgarden, Dixon and Simon Pagenaud. Newgarden came into the race with a slim four-point lead over Dixon, but the latter struggled in the race and was unable to get ahead of Newgarden. Pagenaud, meanwhile, rolled the strategical dice with a four-stop strategy, as opposed to the usual three, and it paid off with the Frenchman winning the race and taking second in the championship off Dixon. It was, however, Newgarden who took the title and with it the #1 plate for this current season… something that he had hoped to defend, but that looks less than likely now.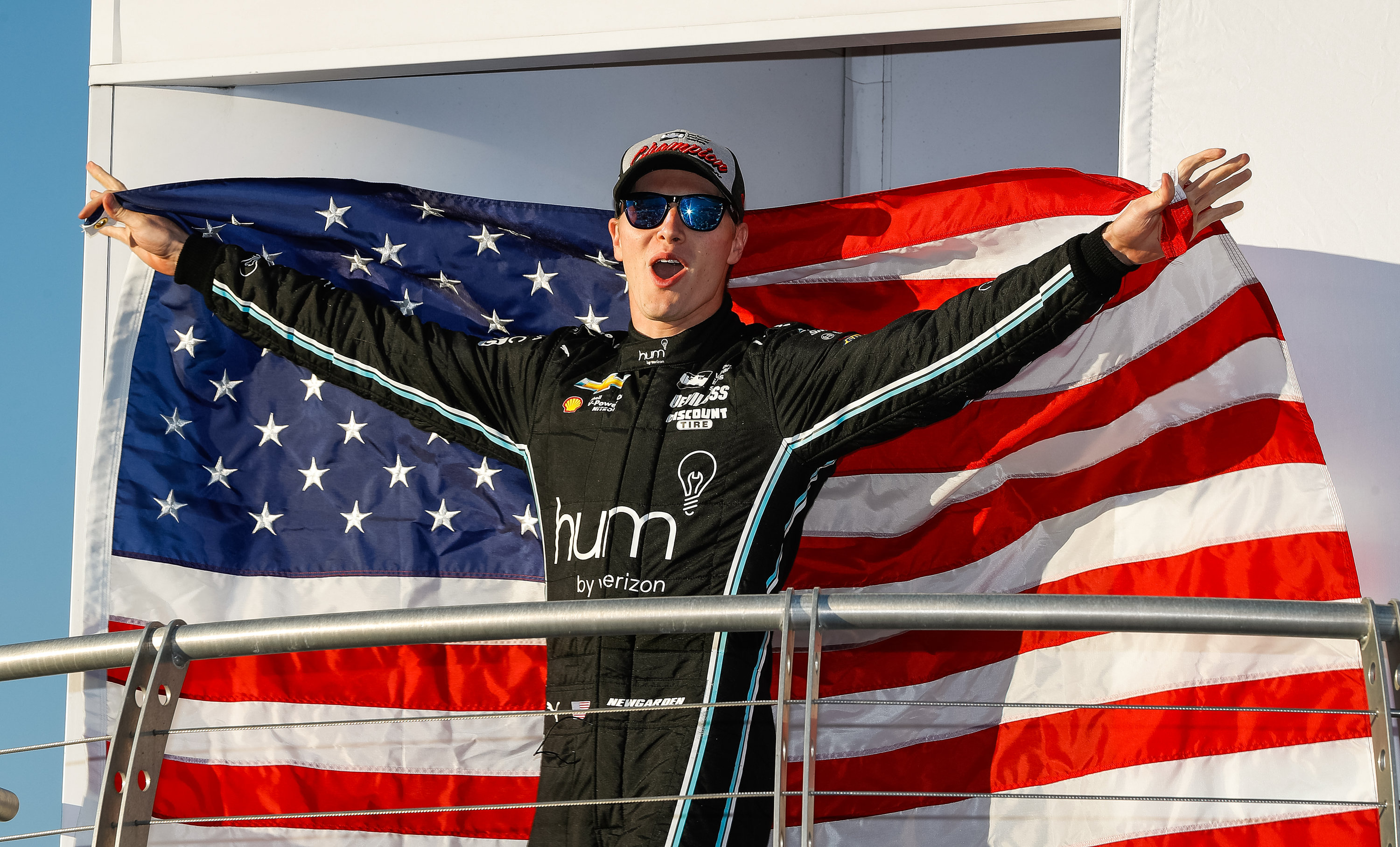 The title permutations for this season are numerous with four drivers in with a shout of the title, even if two of them have a very small chance…
Away from the title race, there are a few driver changes for the last race of the season. Juncos will not be seeing out the season having taken part in 12 races in their debut year, meanwhile fellow newbies, Harding Racing, will field a two-car team for the first time this season, giving Indy Lights champion Patricio O'Ward and runner up Colton Herta their IndyCar debuts. Elsewhere, we've still got Santino Ferrucci at Dale Coyne, Jack Harvey in the Meyer Shank/Schmidt Peterson entry and Carlos Munoz in the #6 Schmidt Peterson, as they all were at Portland.
For most drivers, this weekend marks the end of the season and a chance to end it on a high; for others, it's a crucial weekend to show potential 2019 employers that they are worth a seat. And then, for Dixon, Rossi, Will Power and Newgarden, but mainly the first two, it's the most important weekend of the season to get right and to have a good result… a championship depends on it!
The main championship still hangs in the balance, but two awards of a similar nature have already been handed out. Honda have clinched the manufactures title having won 10 of the 16 races so far and having had the measure of Chevrolet throughout the season.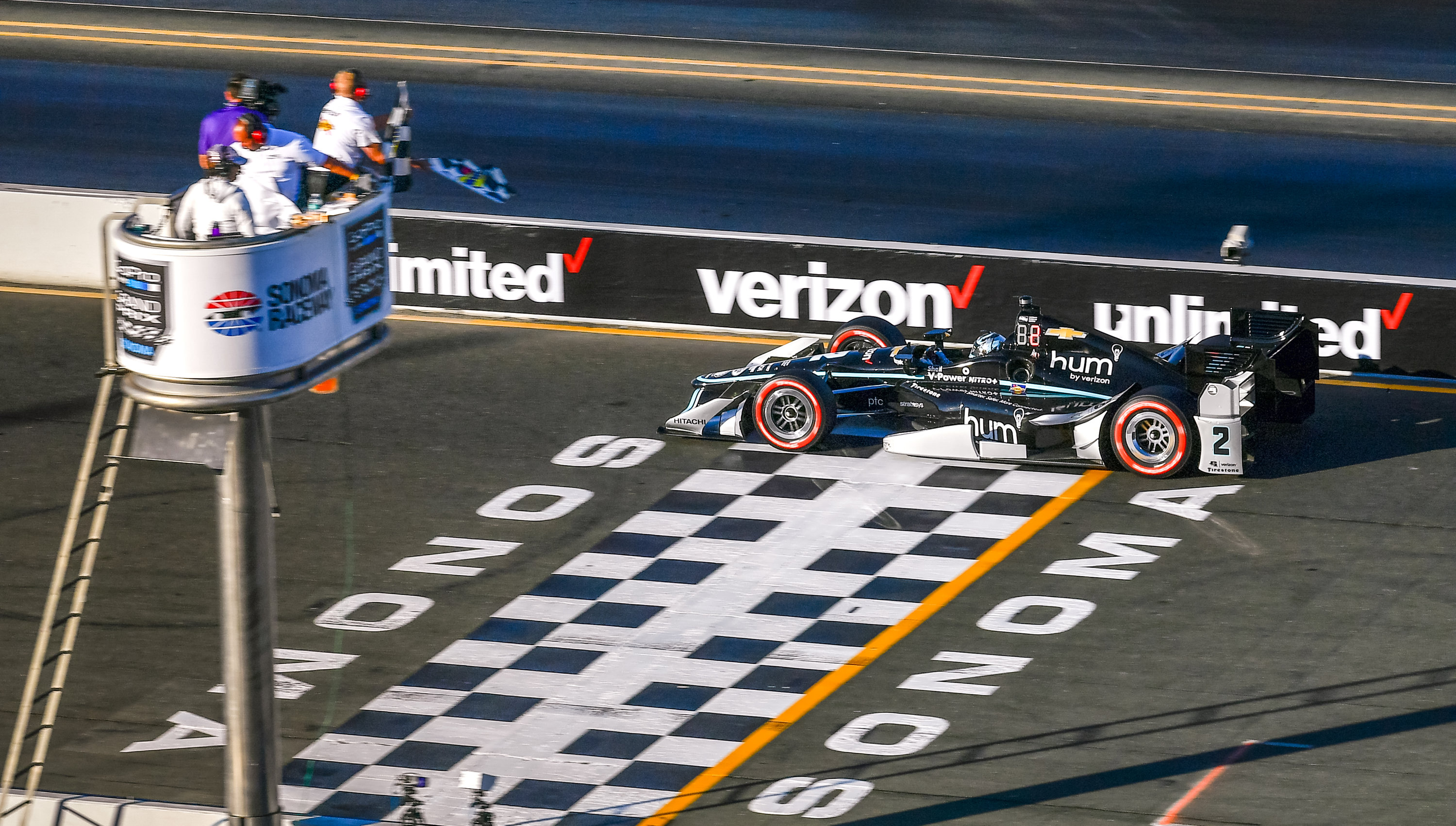 The other award is that of 'Rookie of the Year' which has, of course, gone to Robert Wickens who remains in hospital in Indianapolis after his Pocono crash. Without that crash, Wickens' rookie season was one of the best there have been in recent memory, though he somehow missed out on that illusive win. The latest update on Wickens was a rather sobering one, with the full extent of his injuries revealed, but he's starting the road to recovery and that's the most important thing.
With all the Mazda Road to Indy championships concluded, IndyCar are the sole series at Sonoma, meaning all the focus will be on that one race, and it's an important one! Practice and qualifying are both streaming as normal in all the usual places while BT Sport 1 have the race, however, it is a bit of a late one for UK viewers.
For the last time this season, the timings for the weekend are as follows:
Friday
Practice 1 – 7:00pm
Practice 2 – 11:00pm
Saturday
Practice 3 – 7:00pm
Qualifying – 11:00pm
Sunday
Race – 11:30pm
(All times BST)