It was a somewhat straightforward qualifying session for British Superbikes in Cadwell Park, the eighth round of the 2018 season. The people who you would expect to be fast, were, and vice versa.
Finally, it was Bradley Ray who took pole position, the second of his career, his second of the season, and first since Brands Hatch Indy back in April. Ray claimed to have found solutions for his front end woes in Thruxton, and they bore fruit today, and he will be hoping that that continues tomorrow as he seeks to solidify his place in the Showdown.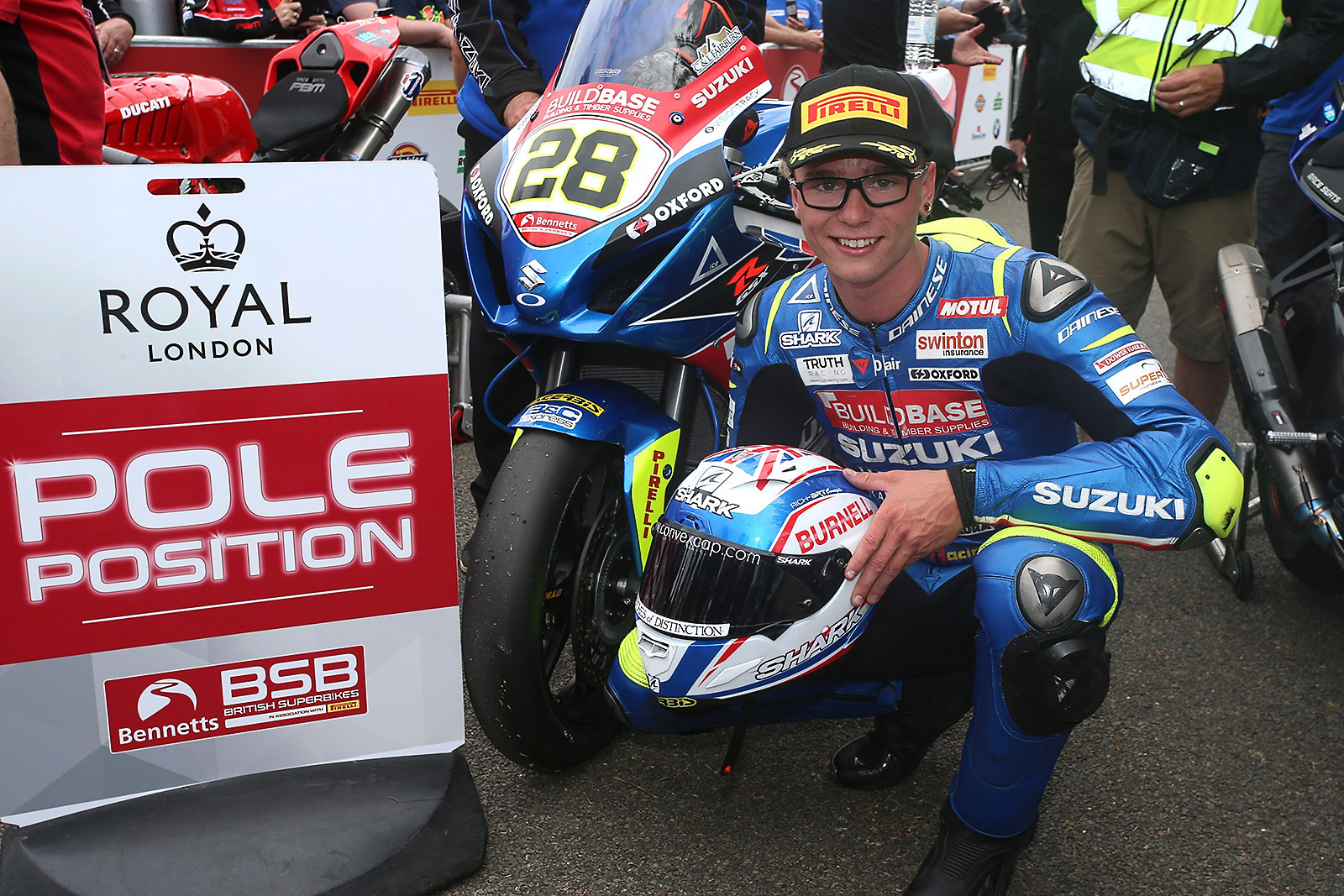 Leon Haslam has shown supreme pace all weekend, and looked odds on for pole position, and whilst he lost out in the end to Ray's Suzuki, it seems that the JG Speedfit Kawasaki rider has been focusing solely on race pace. So, whilst he was matched in qualifying, he could have the speed and consistency to get away in tomorrow's races.
The front row of the grid is rounded out by Jake Dixon, despite some health issues through the weekend. If anyone can go with Haslam tomorrow, it is probably Dixon.
Glenn Irwin will be fourth on sunday's grid , and seems to be back to top form after a difficult Thruxton. In the same vein, Irwin will be hoping to return to the podium tomorrow, especially in view of his Showdown and championship hopes.
In the middle of the second row for the first race will be Tommy Bridewell, who continues his impressive adaptation to the Ducati. Of course, Cadwell Park was the scene of Bridewell's first BSB win, back in 2014, so the planets seem to be fairly well aligned for a big result for the number 46.
Danny Buchan has been strong all weekend, despite a crash on Friday. He took sixth on the grid, and will be in the hunt for the top positions, as will Peter Hickman who qualified eighth, on row three between Christian Iddon (7th) and Josh Brookes (9th). Brookes, in comparison, has struggled this weekend – just like last season – and it looks like it will be a day of damage limitation for the Australian.
Luke Mossey and his side of the JG Speedfit Kawasaki team made a critical error in Q2. Whilst the rest of the grid came in for a new tyre in the middle of the session, Mossey did not make a second run with a fresh rear slick. As a result, Mossey was knocked out of qualifying at the second stage, and despite some decent-looking race pace, he will have to start from 10th.
Tarran Mackenzie, like teammate Brookes, has not had such a strong weekend in Cadwell as in previous meetings, making their relative lack of pace seem like a McAMS Yamaha problem, or even just a straight Yamaha problem when you consider the results of the other R1s. Mackenzie, like the other Yamaha riders, will be hoping for a step forward tomorrow, but barring that it looks like it could be a long day for the rookie.
Row four is rounded out by Jason O'Halloran who, as you might imagine at the calendar's most physical circuit, is struggling with his ankle injury. It's going to be a tough couple of races for the Honda rider tomorrow, but he needs to make it work if he is to remain in contention for the Showdown.
Continuing the struggling Yamaha theme, James Ellison could only manage P13, ahead of Richard Cooper and Michael Laverty who join him on row five.
Meanwhile, Andrew Irwin joins Martin Jessopp and Gino Rea on the sixth row, and Mason Law, Chrissy Rouse and Sylvain Barrier make up row seven.
Tom Neave will line up 25th in race one tomorrow, ahead of Shaun Winfield and Fraser Rogers on row eight, whilst Aaron Zanotti is the only rider on the ninth row, back in 25th spot.