101 qualifying sessions, 49 poles. That is Marc Marquez's qualifying record in MotoGP, an unrivalled record. Perhaps, though, today's was one of his most impressive. At Ducati's best circuit; the one most suited to the Desmosedici, and one where Honda should theoretically struggle, he snatched the top spot away from the GP18s by all of 0.002 seconds. Marquez also looks like he can be there in the race, although track temperature could play its part in that. Cal Crutchlow made the point in Brno that if the Ducati of Jorge Lorenzo is using a had front tyre, it is probably too soft for the Honda. In FP4 today, Jorge Lorenzo ran a hard front tyre, implying that if the temperature gets high enough tomorrow, Marquez could be walking away from the Red Bull Ring – the only circuit on the calendar that he has been raced at, but not seen a Marc Marquez victory – without a winners trophy.
The favourite to stop Marquez tomorrow is the rider who finished those two thousandths of a second behind the Spaniard: Andrea Dovizioso. The #04 rider won the Austrian Grand Prix last year, as well as the last race one week ago in Brno, and has looked good all weekend. He may have missed pole position, but that is no rarity for Dovi – he comes alive on race day, and it would be a major upset if he were to be absent from the lead battle in the closing stages tomorrow.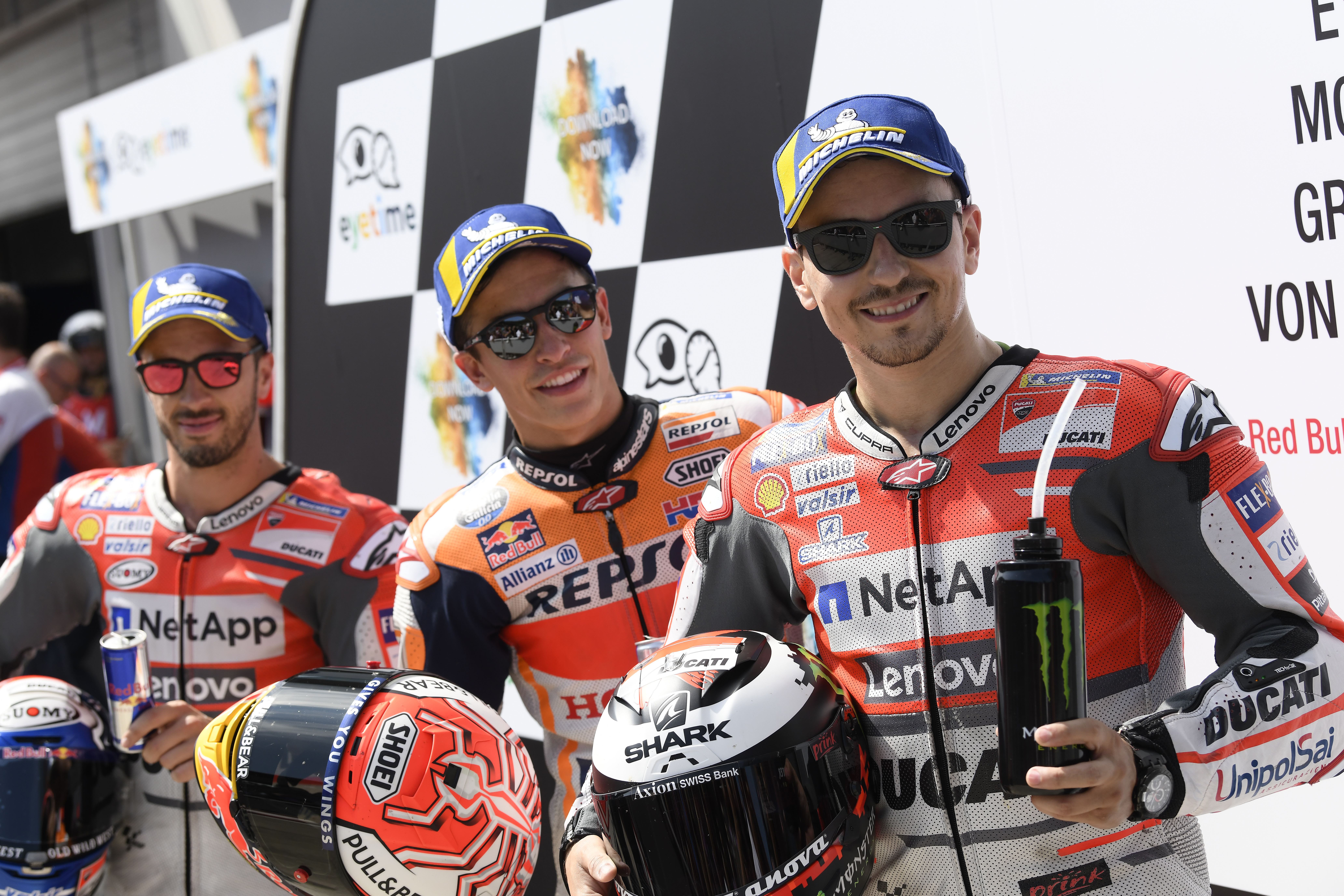 The same could be said for Jorge Lorenzo. Since Mugello, with the exceptions of Assen and Sachsenring, Lorenzo has been able to maintain the front running pace until the end. Being such a favourable circuit for the Ducati, and one that Lorenzo's style suits quite well in theory, Jorge was always going to be one to watch coming into this weekend, and so it has proven. Like Dovizioso and Marquez, he looks like he can maintain a similar pace to the end of the race, and if he comes out firing with the aggression he showed in Brno last week, he is going to be tough to stop. That said, it's not like he is going to be fighting a pair of mugs. Either way, a situation where Ducati do not have a 1-2 tomorrow would be something of a disaster for the Bologna factory, even if they fill the top step.
For the first time in their history, Ducati have three bikes in the top four positions on the grid, as Danilo Petrucci took fourth place on the grid to head up the second row. Petrucci might not be able to make the tyres last for a full race distance tomorrow in the dry, but should the rain arrive – like it has done regularly over the course of this weekend – the number 9 might just be in the mix for a first career race win.
Cal Crutchlow took the fifth fastest time, despite it being perhaps his least favourite circuit on the calendar. Crutchlow doesn't have the pace of the front riders this weekend, a podium looks a big ask, but a 'best of the rest' would be a respectable result for the British rider on a track where he expected to suffer a lot.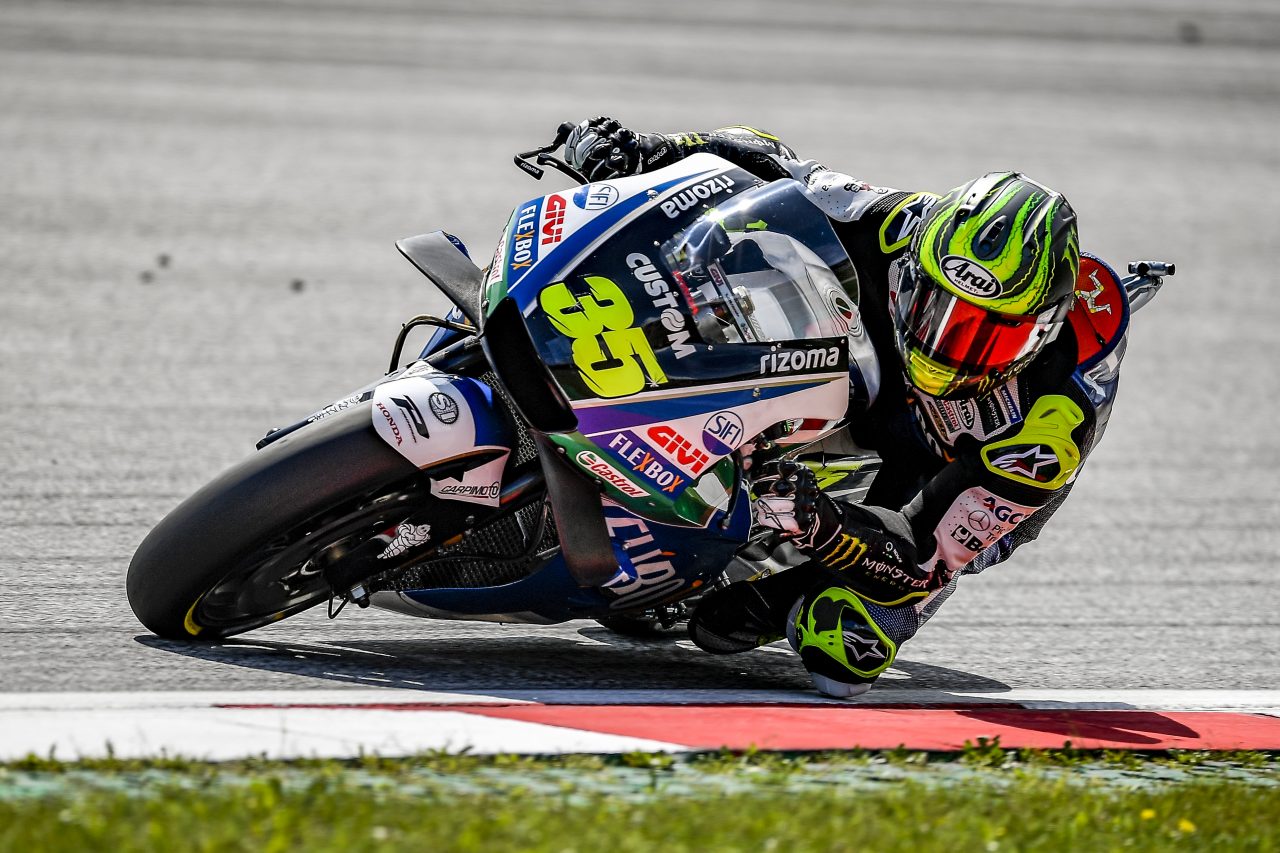 Speaking of suffering, Yamaha did a lot of that on Saturday. Not only were the factory M1s desperately disappointing, but the satellite bike of the man they let walk away to KTM for 2019 was sixth fastest, and four tenths up on the top Movistar bike. It seems that the real Johann Zarco has stood back up, and that will sound alarm bells in the ears of all the front runners, because when Zarco is feeling good, he can cause a lot of problems for his rivals.
Tito Rabat was again very impressive, with the seventh fastest time in Q2, and he starts ahead of and alongside the factory bikes of Suzuki's Andrea Iannone (2016 Austrian GP winner) and Honda's Dani Pedrosa.
Tenth place went to Alex Rins, who had to come through Q1, but the big story starts when we reach the eleventh spot, and Maverick Vinales.
The #25 factory Yamaha was ahead only of 12th-placed Alvaro Bautista in the final qualifying session of the day, one second off the pole time. For reference, Vinales was 4th on the grid last year, 0.519 seconds off the pole time with a 1'23.754. Today, Vinales was 11th, 1.043 seconds off pole position with a time of 1'24.284. So, in one year Yamaha have gotten half a second slower. Okay, so, some of that can be put down to track development, since there had only been 75 minutes of slick running before qualifying, but in comparison Marquez's time was only six thousandths of a second off his pole time of last year. To add to that, Valentino Rossi's qualifying time last year was a 1'23.982, compared to his time this year of a 1'24.309. So, also, Rossi went four tenths slower this year. Of course, we have known for a while that Yamaha have had problems with acceleration, and they probably haven't been helped this weekend by the changeable conditions, but to arrive at a circuit and go slower than they managed a year ago when the competitors are not really any slower at all is embarrassing, especially for a factory with the winning history of Yamaha. Perhaps the most frustrating thing about Yamaha is that they have known about their issues probably for longer than the public have, and the public have been aware since Barcelona last year. It was so bad today, that the Yamaha MotoGP Project Leader, Kouji Tsuya, delayed the media debriefs of the two factory riders to publicly apologise to them in front of the media for the poor performance of the bike this weekend. Apologies aside, tomorrow is going to be just as embarrassing and disappointing, if not more so, as today, and the Iwata manufacturer will have to hope that this is the bottom of the pit they fell into last year, and that the bottom is elasticated, because they really need to bounce back.
Back to qualifying, and it was a brilliant session for Bradley Smith, who nearly made Q2, missing out for all of 0.015 seconds.
Smith also beat Valentino Rossi by 0.064 seconds, a big scalp for the KTM-shod Brit. 14th represents Rossi's worst qualifying since Australia 2016 when he was 15th. He finished Australia 2016 2nd, behind Cal Crutchlow, but a repeat of that in the race, in any condition, would be beyond miraculous, such is the hole both he and Yamaha have found themselves in, particularly this weekend. Rossi's result, combined with Vinales', meant that it was the first time since 2007 that both factory Yamahas had finished outside the top ten in a dry qualifying.
Aleix Espargaro has had a difficult weekend, presumably still suffering with the injury from Germany, but nonetheless managed to qualifying fifteenth.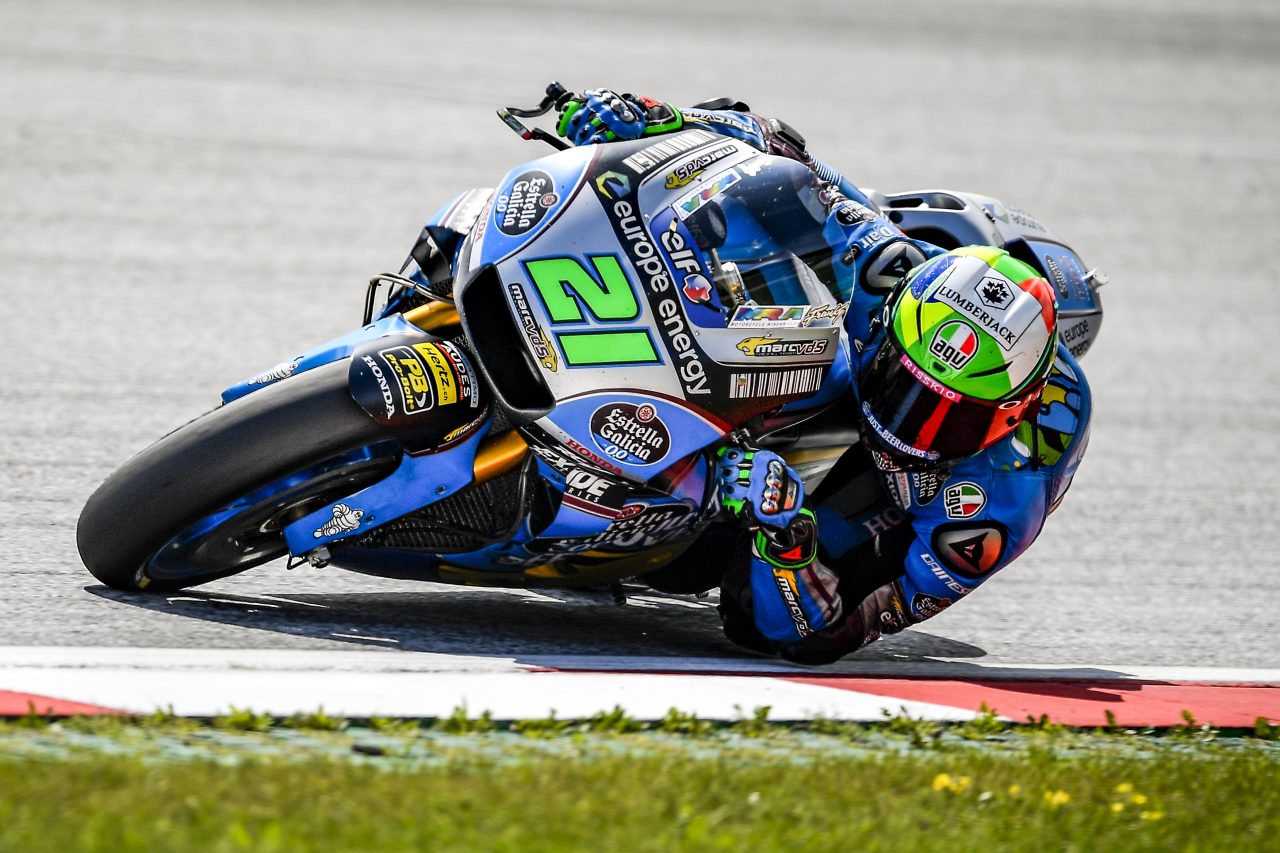 Sixteenth on the grid tomorrow should reserved for Franco Morbidelli, who would line up alongside Jack Miller and Hafizh Syahrin on the sixth row of the grid. However, the Italian picked up a grid penalty of three positions for cruising in free practice. So it's nineteenth for the reigning Moto2 World Champion, and Miller heads up row six from Syahrin and Simeon.
Scott Redding will start twentieth tomorrow and Taka Nakagami completes the revised row seven that has Morbidelli at its head.
The eighth and final row only has two riders this weekend, because Pol Espargaro is recovering from his nasty high side in Brno last week. It's Tom Luthi and Karel Abraham who complete the 23-rider grid, in 22nd and 23rd respectively.