IndyCar's Birmingham race at Barber Motorsports Park marks the last of the triple-header races in April, after this there will be a few deserved weeks off for both the drivers and teams. However, before that, they've all got to go racing again at Barber, a track that has been a staple of the IndyCar season since 2010.
Before we get onto the race this weekend, let's take a quick look back to last week's race on the streets of Long Beach which was won, in quite dominant fashion, by Alexander Rossi. The #27 Andretti driver led nearly every lap to take his win tally up to three, in the process silencing his critics who try to claim that he's 'fluke'. Following him home was Will Power who was lead Penske after both Josef Newgarden and Simon Pagenaud had disappointing races. Last year's Rookie of the Year, Ed Jones, impressed with a podium while Andretti's latest rookie, Zach Veach, finished just behind Jones in fourth, somewhat pushing Robert Wickens out of the limelight that he's enjoyed so far.
As for the eternal Honda/Chevrolet battle well, it was a rather convincing performance from Honda at Long Beach with Chevrolet again poorly represented in the top ten. All that could be turned on its head this weekend because Barber has traditionally been a Chevrolet stronghold yet, with the new universal aero kit, tradition doesn't seem to stand for much this year. So far, at least, Honda have comfortably had the measure of Chevrolet.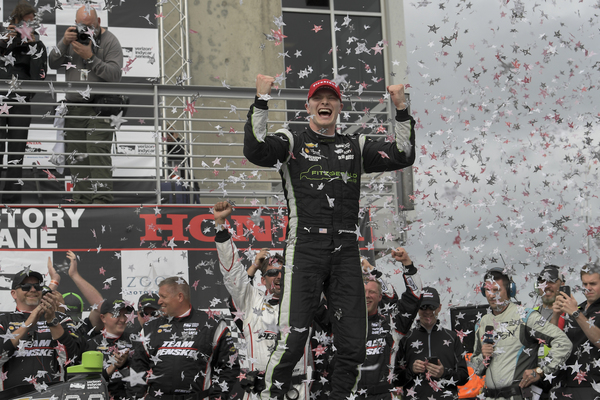 This race last year was at a similar time in the season and was won by Penske's Newgarden after the other Penske of Power suffered an unfortunate puncture while leading. Chevrolet didn't have it all their own way as Chip Ganassi's Scott Dixon put up a very strong fight to Newgarden, as seemed to be the story throughout the championship. Pole, unlike at Long Beach, generally has a good record at Barber; last year's pole sitter was Power who did come to blows however, in previous years it has been a definite advantage.
Like Long Beach, Barber is a street course so the grouped qualifying method will be used and rookies should have an easier time of it than at ovals but, as the street races so far have illustrated, the walls are close and unforgiving should a driver venture too close!
Only one driver change to speak of this weekend, Rene Binder will take the wheel of the sole Juncos car from Kyle Kaiser for the Austrian's second IndyCar race.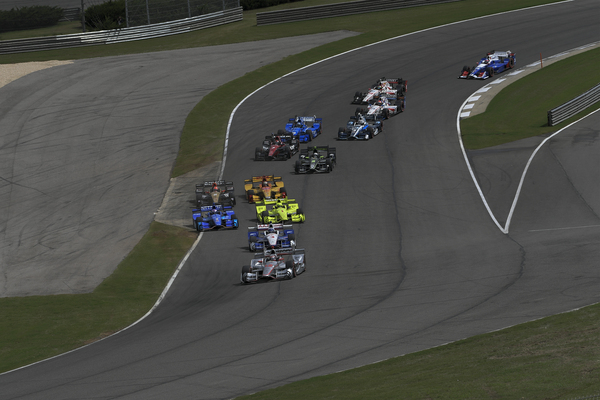 With it being Barber, you'd be foolish to rule out Penske this weekend because, despite their recent troubles, they've always been a force to reckon with around this track. It will be interesting to see if Honda can keep up their good form and take their first win around Barber since 2014 while Rossi will quite probably be the Honda driver to watch once again.
Each race seems to throw up a new, surprising contender, be it Wickens, Jones, Veach or one of the more experienced drivers like Graham Rahal, there always seems to be someone fresh in the mix.
As per usual, practice and qualifying can be streamed on IndyCar's channels throughout the weekend while the race will be on its usual channel, BT Sport/ESPN. IndyCar will also be joined by Indy Lights and Pro Mazda whose races can all be streamed in all the same places as IndyCar practice and qualifying.
The IndyCar timings for this weekend are as follows:
Friday
Practice 1 – 5:15pm
Practice 2 – 8:50pm
Saturday
Practice 3 – 4:50pm
Qualifying – 9:05pm
Sunday
Race – 8:30pm
*all times in BST
image courtesy of teampenske.com