This weekend the World Superbike paddock heads to Assen, the "Cathedral of Motorcyling", for round three of the 2018 World Championship, one weekend on from round two in Aragon.
MotorLand was conquered by Jonathan Rea in race one, and then by Chaz Davies in race two. It was the second round in succession that saw that sequence, and could have been the one to mark the pair out as the two main championship contenders. Of course, they were the favourites to begin with considering their form in the last few years, but the changes to the rules for this season threw a new element of doubt into that. But, the cream rises, as they say, and at the moment both the Northern Irish and Welsh varieties are rising fairly quickly, but Chaz is still ruing the error in Phillip Island race two that left him on the floor, and is a major factor in the twelve point deficit that Davies has in the championship.
Furthermore, the concession points that Ducati scored in respect to Kawasaki, who had a mixed bag in Aragon, mean that the green bikes are allowed an upgrade – and that could prove pivotal. For sure, it will probably swing back around at some point in the future and the Panigale's will get an upgrade or two, but if it takes a while for that to happen, Kawasaki could have a real opportunity in the next races to make a decent advantage on the Ducati. Remaining on the subject of machinery, the rev limits have been adjusted for this weekend. All manufacturers, bar Ducati, receive a 250rpm limit increase. Again, this could give Kawasaki the advantage this weekend, especially because of the nature of Assen.
In MotorLand, Kawasaki struggled with the gearing, and struggled especially out of turn fifteen and the final corner because they couldn't keep the bike in the right rev range to drive out of the corner well, and obviously this cost them a lot of time. The problem was that they were unable to change individual gears, because of regulations which were introduced a few years ago prohibiting such setting adjustments, and a change to the overall gearing (which is allowed) would compromise them in other corners to such an extent that it was not worth the gain in the final sector. It is worth pointing out, though, that the problems in sector four were hugely detrimental to Jonathan Rea, and probably cost him a chance to mount a genuine challenge for the win – it was obvious that Rea would not be able to pass Davies because of the acceleration and straight line speed deficit; he just could not get close enough into the overtaking zones, and even if he did, the advantage of the Ducati would have probably allowed Davies to respond.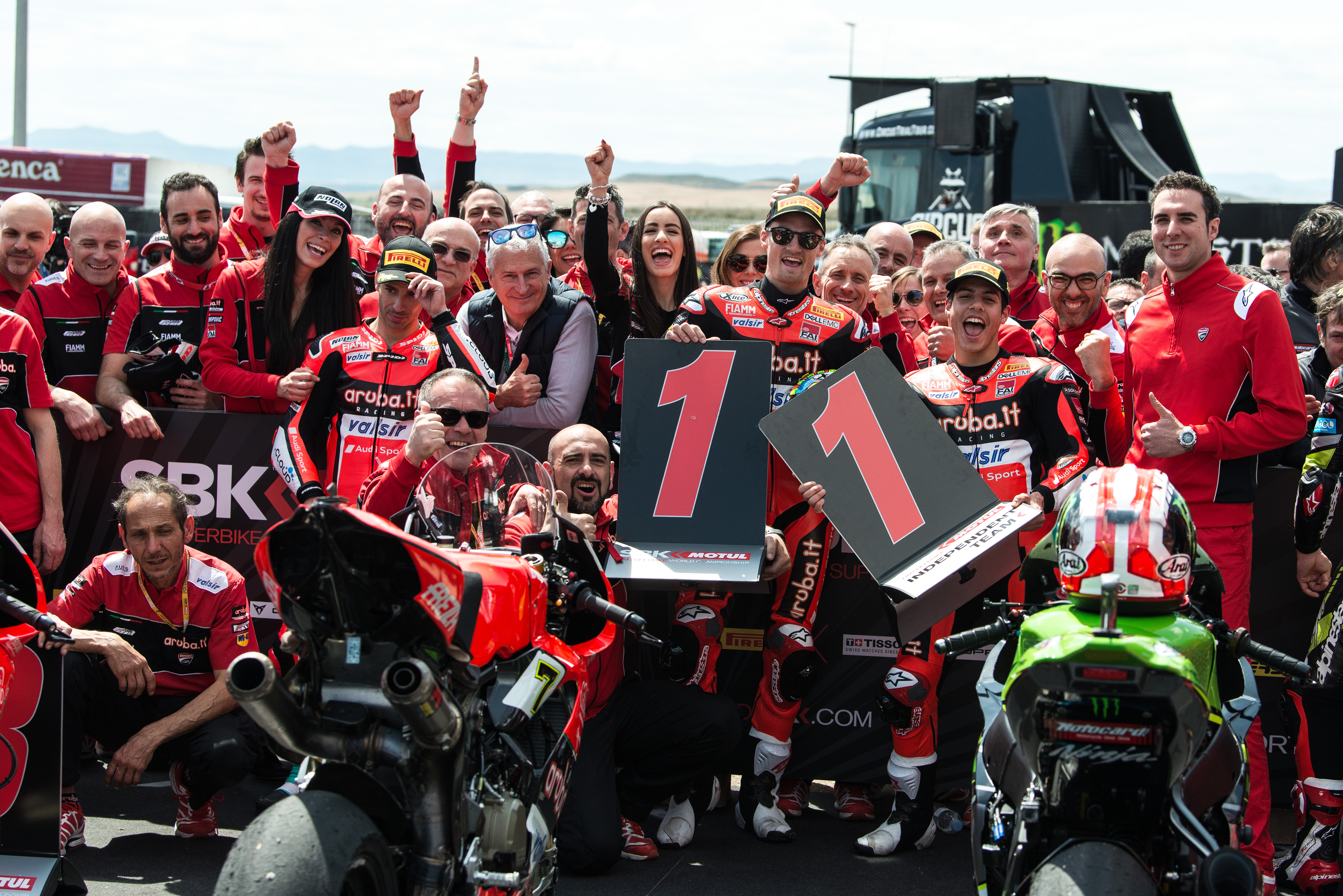 Now, this is meant as no disrespect to Chaz, he rode superbly in both races, especially race two, and could have had the double but for a crash in Superpole that left him in just eleventh place on the grid. But in Assen, with the high-speed nature, perhaps Kawasaki will not be at the same disadvantage as one week ago, and also because the circuit is more suiting to a flowing, high corner speed riding style, so somebody like Jonathan Rea might be able to offset such a deficit as he had last week with his high corner speed riding style. Moreover, the main overtaking opportunity in Assen is the final chicane. Before the final chicane is Ramshoek, which is a fast left-hander, meaning there is always an overtaking opportunity on the final lap if one rider is close enough behind the rider in front. In essence, what this means is that if there is a similar situation to Aragon, where Kawasaki are struggling compared to Ducati for drive and acceleration on corner exit, then in then in the situation of a last lap dual, Rea isn't unarmed – once more, Assen delivers.
Of course, there is the option that no one can get near the #65 Kawasaki this weekend anyway – Jonathan Rea's prowess around the legendary Dutch circuit is well documented, and after a somewhat controversial but well-deserved double last season to bring his total of Assen victories to eleven, meaning one win this weekend will bring him level with Carl Fogarty for the most wins in Assen. Also, it is probably worth pointing out that Rea has never been beaten on a Kawasaki in Assen – it could have been close last season, with Davies, but the Ducati expired with a few laps to go in race two, depriving us of what could have been a classic finish to the race.
Perhaps we can see that dual this season, but a Ducati has not won in Assen since Sylvain Guintoli on the Effenbert Liberty Racing bike back in 2012. That said, Chaz Davies looks in sublime form at the moment, and if he was ever going to take his first Assen victory in World Superbike, this weekend would be a good time to do it, especially with Ducati's home race at Imola next up on the calendar – going there off the back of a positive weekend in Holland would be ideal, and a reduction in the gap at the top of the championship would likely go down well in Borgo Panigale too.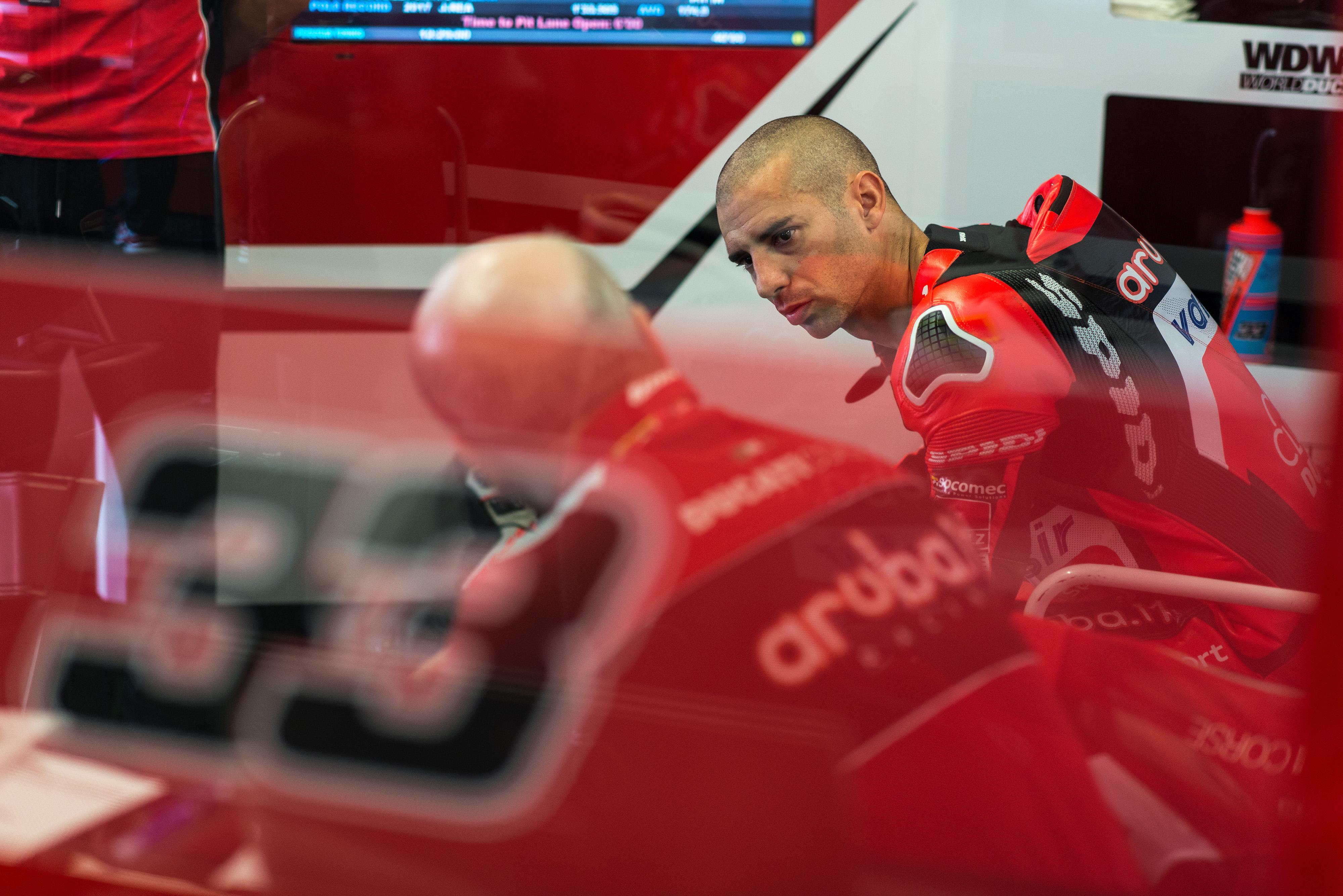 For Marco Melandri, though, it could be a difficult weekend in store. Assen has been unkind to the Italian in the past. He was leading the race in 2012 when it was red flagged for conditions, and Guintoli went on to take the win. Also, in 2013 his BMW had mechanical problems on the warm-up lap which meant he was unable to start. It is possible to say that Melandri is heading straight into another difficult weekend tomorrow, as his Panigale this year has been almost everything you would rather it not be for a circuit like Assen – mostly, unstable. In every race since Phillip Island race one, we have seen the #33 Ducati shaking its head at high speed and also in high speed direction changes. Almost, it would be impossible to watch a race entirely looking at Melandri, because probably your heart would expire before the chequered flag. How on earth Marco holds on to the thing when it gets into the big tank slappers we have seen on occasion at Buriram and a few times also in MotorLand is precisely why I am writing this and not riding, because I have no idea. But as dramatic as it is, and as much as we can praise Melandri for being able to still achieve two wins and a further podium, and to be only eighteen points off the championship lead in spite of all these issues, it is not a situation which would lend itself to the many high speed direction changes of the Circuit van Drenthe, and it could be that the 2002 250cc World Champion finds himself very much in a damage limitation situation on Saturday and Sunday.
But, of course, Melandri is not the last option for Ducati. The factory support for 2018, combined with the phenomenal Xavi Fores means that it is impossible at the moment to head into a round of WSBK without considering the Barni Racing Ducati for a non-surprise. It has been an incredible start to the 2018 season for the Spaniard, finishing on the podium in three of the first six races, which is a podium rate equal to that of Marco Melandri – on a satellite bike. MotorLand was, as usual with Xavi, a fantastic round for the #12, with a podium in race one, and a good ride in race two until his crash in turn 16 when he was leading. It looked as though Fores could have had the speed to win that race, and his crash was a huge shame, potentially down to wind speed, as Fores and his data said he did nothing different to the previous laps but still entered turn sixteen 3kph faster. Should he win this season, he will become the first rider in an independent team to win a WSBK race since Chaz Davies on the ParkinGo Aprilia at the Nurburgring in 2012 (unless you count Crescent Suzuki as an independent team, in which case it would be Eugene Laverty at Phillip Island in 2014). Of course, that is if no one beats him to it, but I might suggest that is a rather small if, and no fault of the teams or riders, either.
Even Fores is not the last Ducati rider we have to consider before this weekend. Michael Ruben Rinaldi, last year's FIM Superstock 1000 Cup Champion, is competing in all of the European rounds of the 2018 Superbike World Championship, and out in an impressive performance in Aragon one week ago to come away from his first WSBK meeting with an eighth from race one, and a seventh from race two. That puts him on sixteen points, which draws him level with Jake Gagne in the World Championship standings. It will be interesting to see what the Italian rider can do this weekend on a track which is perhaps not as well suited to the Ducati as MotorLand.
Apart from Phillip Island race one, 2018 has been a bit of a disappointment from the perspective of Tom Sykes. The 2013 World Champion has only one podium to his name so far this season, way back in race one in Australia. MotorLand showed no improvement, either, for the number 66, who struggled to a pair of sixth places, and things might not get much better for the Brit this weekend. At Assen, Sykes won in dominant fashion in 2013, but has failed to return to the top step in Holland since. It certainly seems at the moment that the rule changes, which hurt Kawasaki the most, have affected Sykes more than Rea – but that is understandable because we know that Tom likes to stop the bike in the corner more than Rea, who likes more corner speed. But I don't think many people thought it would be this bad for Sykes at this point in the season. However, as previously mentioned, the track's characteristics could help Kawasaki this weekend, and right now it seems like Sykes could do with all the help he can get if he wants to be challenging for podiums and victories again.
For Yamaha, Aragon was a little bit disappointing. They went to MotorLand with the idea that they could win a race, but they did not get close on either occasion. As both riders have eluded, it is not clear what they need to make the step to allow them to fight for race wins – it is not one thing – but when they find it they both expect to be fighting for race wins week in week out. Whether they will find it this weekend or not remains to be seen, but with it being Michael van der Mark's home race, one he always does well at, and one of Alex Lowes' favourite circuits, the signs are positive for the Pata Yamaha WSBK squad, and maybe this is the weekend the 'new' R1 will finally get the World Superbike monkey of its back.
There are absences again this weekend: Eugene Laverty is of course out again after his horror crash in Buriram, and joining him on the side lines is Leon Camier. Laverty is again being replaced by Davide Giugliano whereas Camier will not be replaced, leaving Jake Gagne as the sole rider in the Red Bull Honda team.
Normally, Assen has some predictability, because every time you go to Assen, it rains – without fail. However, this time, no rain. Actually, the rain has been replaced by sun, and supposedly for the entire weekend, and with the way this season has gone so far, it is possibly fair to say that the rain is welcome to stay away – WSBK does not need it.
Images courtesy of ttcircuit.com and mediahouse.ducati.com