Josh Cook makes his return to Power Maxed Racing for 2018, Aaron Irwin spoke to the 2015 Jack Sears Trophy winner to get his thoughts for the coming season.
AI: So you're back at Power Maxed Racing!
JC: "Yeah, Obviously I raced with them in 2015, and as soon as I got the chance to, I jumped back in with them. The only reason I left them was for commercial reasons, as soon as the opportunity arose for me to jump back here then I took it. They're a great team, a great bunch, and they've put together a really good car."
Obviously with your deal being announced quite early you must have had a nice winter to prepare and get ready?
"Yeah, a lot of the time everything's rushed, and a bit panicky at the end because that's just how it works. Everyone's trying to decide what they're doing and getting everything aligned. So having everything done a little bit earlier was good for us. But then I just wanted to get in the car and get going. I had a few test days which have really helped us but yeah, looking forward to hitting the ground running."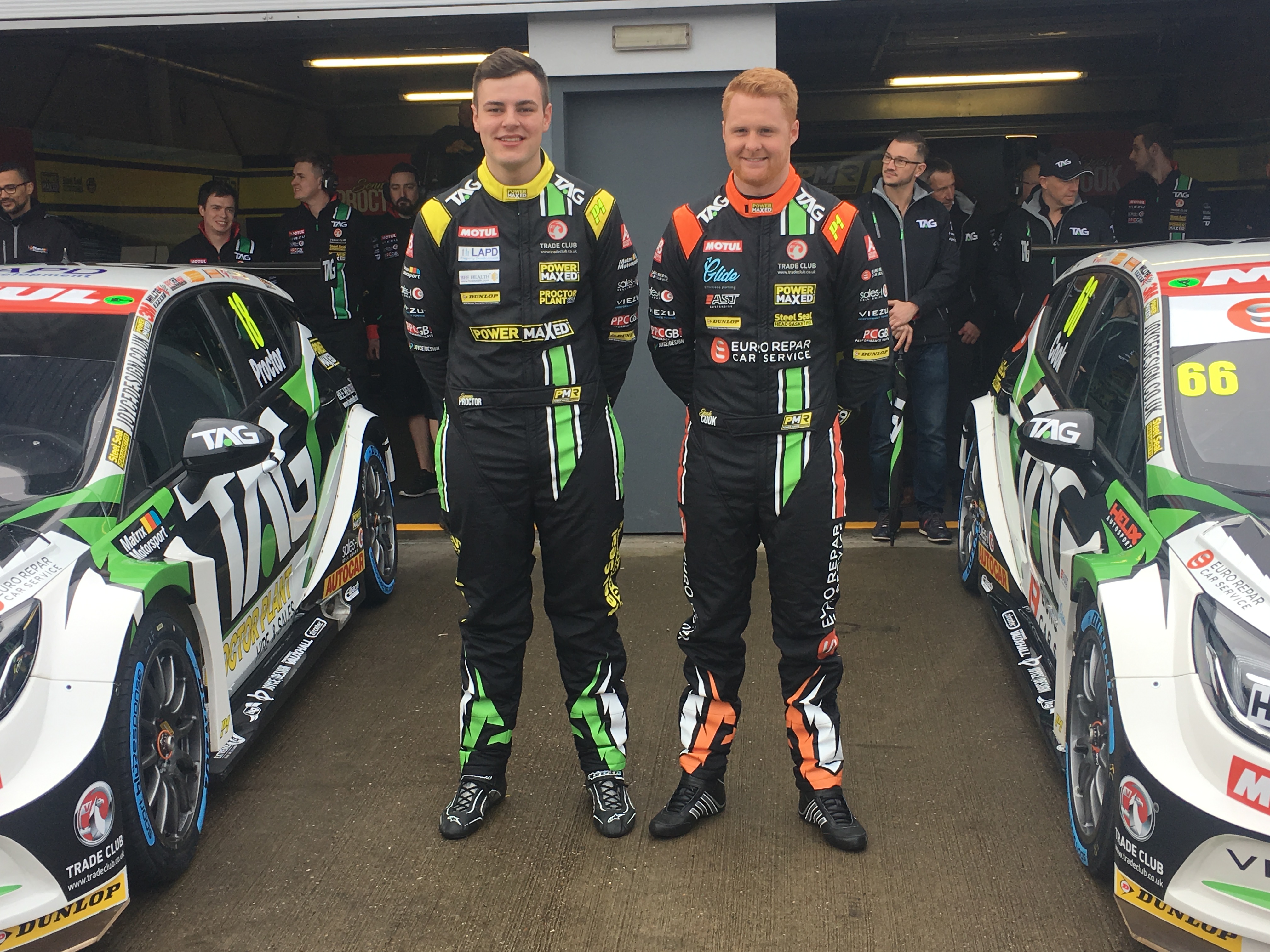 Power Maxed Racing had a great year last year, it must fill you with a bit of confidence coming in to the team?
"I think you can't go in with any expectations, it's going to be really really tough. We've just got to give it 100% the whole time. We have to work hard to develop the car and move forwards because everyone is going to move forwards. We've got Euro Repar Car Service who've come on board this year which made all of this possible. It allowed us to get the deal done so early and now we can really try to deliver those results and reward everybody for their efforts."
Is the target to be on the podium? Challenging for wins?
"Of course, I'm actually here to win races, win the championship, if you're not here to do that then you need to be somewhere else! There's 31 other drivers on the grid who are here to win so we just need to make sure we work that little bit harder than them."
Plus the field is getting ever more competitive, people like Sam Tordoff coming back to race, does that make your job that little bit harder?
"The calibre of driver in the British Touring Car Championship is so high. The level of engineering that goes into setting up these cars is at the top level in the country. I want to beat the best, so I'm not too fussed about who's there as long as everybody's at the top of their game and if we come out on top fairly then that's how I want to win."