Motorsport is predominately a male sport, and some people even go as far as saying a woman will never make it to Formula One. However, there are some awesome female drivers out there that are proving gender has no relevance to success in this sport. Though International Women's Day, we are able to take the opportunity to reflect on these individuals. Bryony King spoke with Alice Powell about her career so far and what the future holds for her…
Bryony King:  Career Highlights:
Alice Powell: I would say if I had to choose two then they would be winning the Formula Renault BARC Championship back in 2010 and racing around Monaco in GP3. It was a tough year racing in Formula Renault in 2010, as I struggled with budget throughout the year, so to come away with the title was fantastic.
Racing around Monaco is something I am sure every race driver dreams of. You could say it is not really an achievement, but it is certainly a highlight.
BK: How did your motorsport career begin?
AP: I was always interested in Motorsport, whether it was F1, bikes or rally. My Grandad took me indoor go karting after my 8th birthday and I never looked back. I then moved to outdoor karting just before I was 9.
BK: Did you suffer any discrimination whilst competing at high level?
AP: Not too much at a high level, but once I started to feature more on the news or some odd TV programme, I would get tweets from random people saying females can't drive etc (that kind of rubbish). I really remember when I started karting that it was worse. I remember lots of karting dad's speaking to their son's as loud as they could saying they can't let a girl beat them etc etc….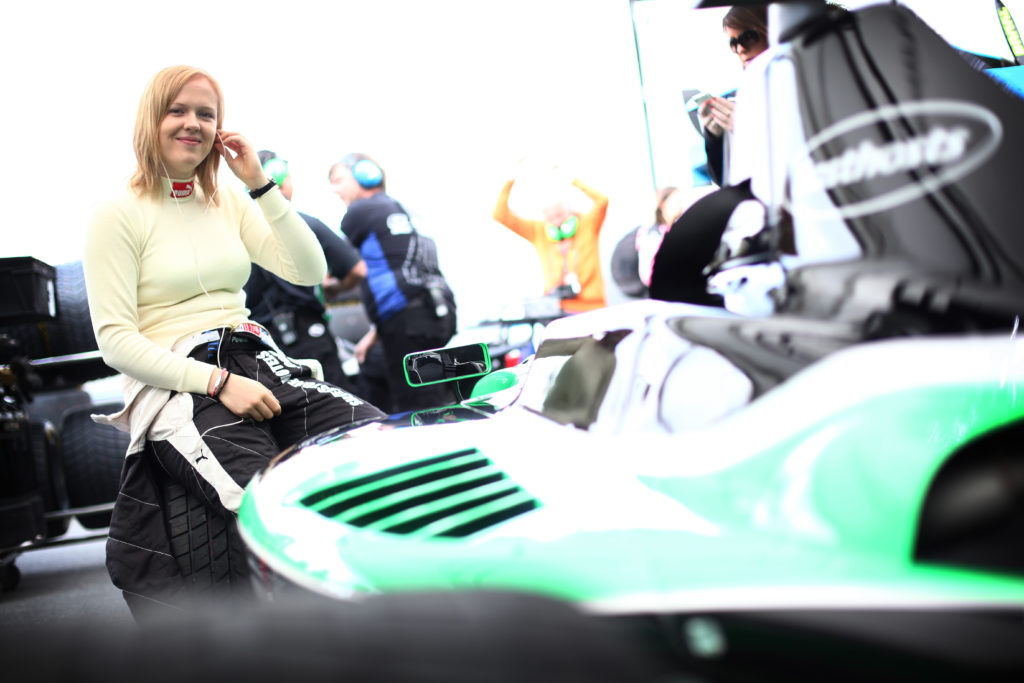 BK: How did it feel getting large amounts of media attention whilst trying to secure the F1 test?
AP: Some of the facts weren't correct, so that was annoying seeing some stories which were not true. However, I did not mind doing the interviews and trying to raise awareness of females in motorsport. Again, I got the odd comment from tweeters saying females cannot drive, but I think you will always get that.
BK: How did it feel when you made the decision to stop racing full time?
AP: It was not easy at all. I still hope to have some full seasons of racing in the future, however, as you know, Motorsport is just ridiculously expensive these days. It won't stop me from giving up though. I have really enjoyed, however, doing more coaching with up and coming talent.
BK: What is it about driver coaching that you enjoy most?
AP: I really enjoy helping the drivers progress and when they are successful, you feel their success. It is great to share it with them. I have really enjoying working with drivers that I have worked with, so far.
BK: Where do you see yourself in the motorsport world on 5 years' time?
AP:I would like to see myself driving in GT's at some level. Formula 1 would be the dream, but I have to be realistic unfortunately. I hope to also be still coaching.