Ferrari will feel that after the mid-season collapse in 2016 that 2017 was a missed opportunity.
So often the Prancing Horse had the quickest car but slight issues here and there held them back, despite Sebastian Vettel notching another four wins.
Their and his failure to win the World Drivers' Championship can be attributed to a spectacular collapse in Asia as the Scuderia suffered a bleak mid-autumn.
Vettel, Kimi Raikkonen and Max Verstappen collided at the start of a Singapore Grand Prix that the German would have been favourite for, while in Malaysia technical dramas in qualifying meant he started at the back. He recovered to fourth.
Vettel then retired once again at the Japanese Grand Prix from second place. Lewis Hamilton won two and finished second in the other over the course of those three races.
It had all started so well in Melbourne.
Vettel simply sat behind Hamilton, waited for him to pit and drove into the distance after emerging from the pits ahead.
After a second in China, Vettel struck back in Bahrain with a win before being held off by a determined Valtteri Bottas in Russia and losing out to Hamilton in Spain.
A Ferrari 1-2 in Monte Carlo as Kimi Raikkonen converted his first pole in nine years into second place while Vettel again took the spoils seemed to confirm the Prancing Horse's return to the top.
However June was a difficult month and saw Vettel recover from early damage to finish fourth in Canada while Raikkonen's late technical gremlins dropped him to seventh.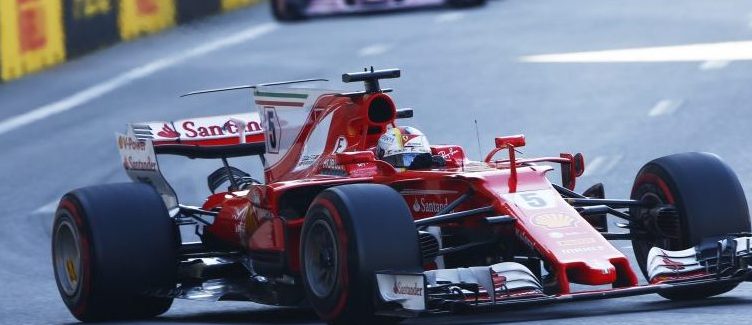 There was then that road rage incident as Vettel rammed Hamilton in Baku to add needle to what was before a peaceful title rivalry. Controversially, Vettel stayed ahead of Hamilton after a stop-go penalty after the Brit's headrest became loose forcing him to pit.
He would finish second in Austria, again pressuring Bottas before a tyre failure at the British Grand Prix cost him four positions and dropped him to seventh.
A gutsy win in Hungary restored his Championship lead to 14 points, before Hamilton took the spoils in Belgium ahead of Vettel.
A Mercedes 1-2 in Italy meant that for the first time Vettel was now the hunter instead of the hunted.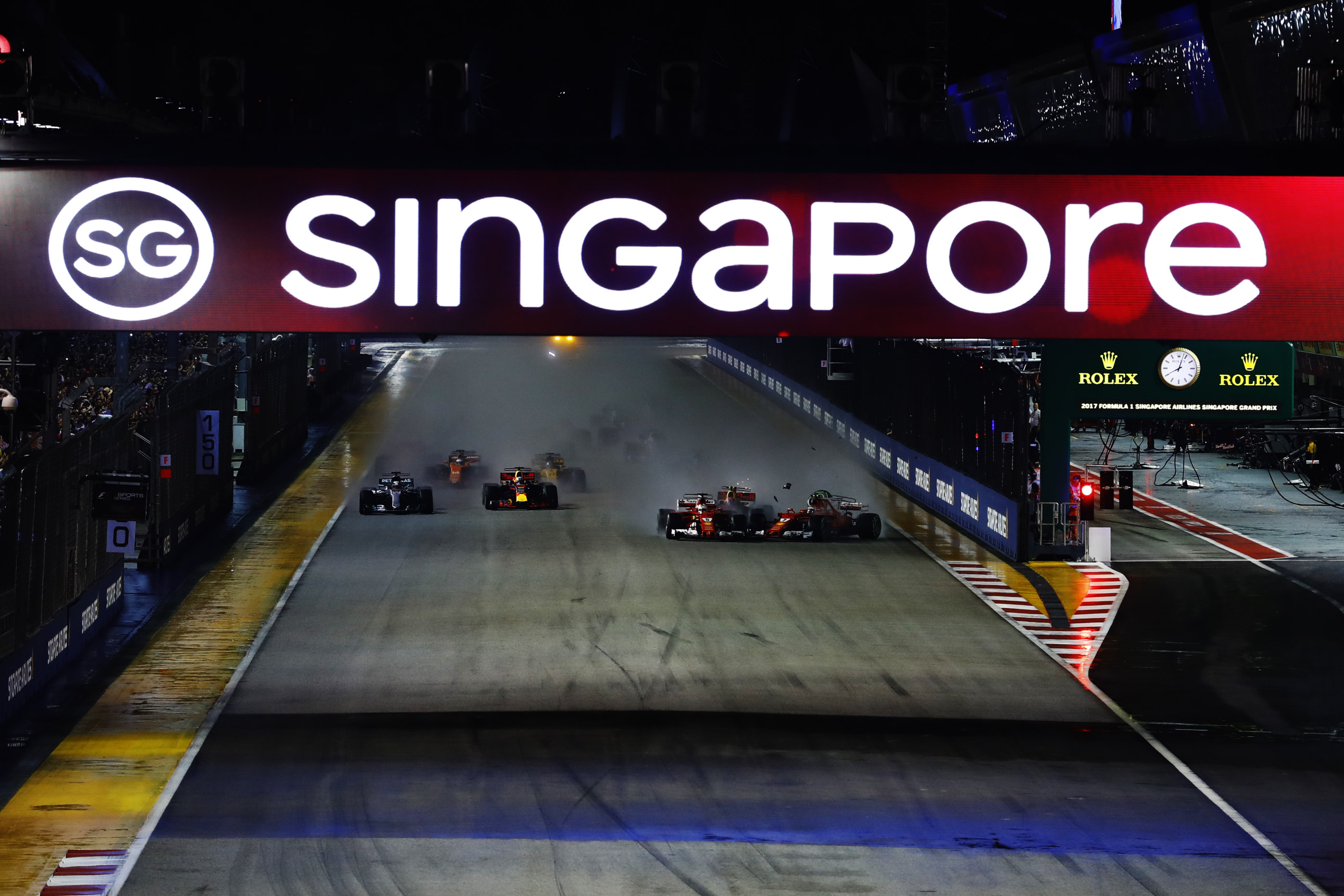 The aforementioned month in which the wheels came off as Ferrari squandered poles, second places and the rest across Singapore, Malaysia and Japan rendered an excellent start and solid form thereafter irrelevant.
In the space of three races it became a case of when instead of if Hamilton won the World Championship.
The Brit took his customary win in the USA ahead of Vettel, to leave himself needing only to finish in the top five in Mexico.
A chaotic start there dropped both men to the back of the field as they collided, to leave Hamilton with a puncture and Vettel with a broken front wing. Vettel needed to win to have any chance of continuing the fight to Brazil, but could only fight to fourth. Hamilton raced to ninth.
At the Brazilian Grand Prix and with both Championships now decided, Ferrari needed to remind the watching world that they remained a threat, having failed to win a race since Hungary.
Vettel was second in qualifying ahead of Raikkonen, but jumped ahead of Bottas into turn one and controlled the race from there. It was a win the team desperately needed.
Mercedes secured a 1-2 in Abu Dhabi with Ferrari third and fourth, but thoughts had already turned to 2018.
As they reflect back on this season, it will be a mixture of "what ifs" and encouragement for the Scuderia's top brass.
While they ultimately did not fully deliver after the promise they'd shown early season, 2017 proved that Ferrari – after so long – can compete for top honours once again.
It would be unwise to rule out the men from Maranello next year.