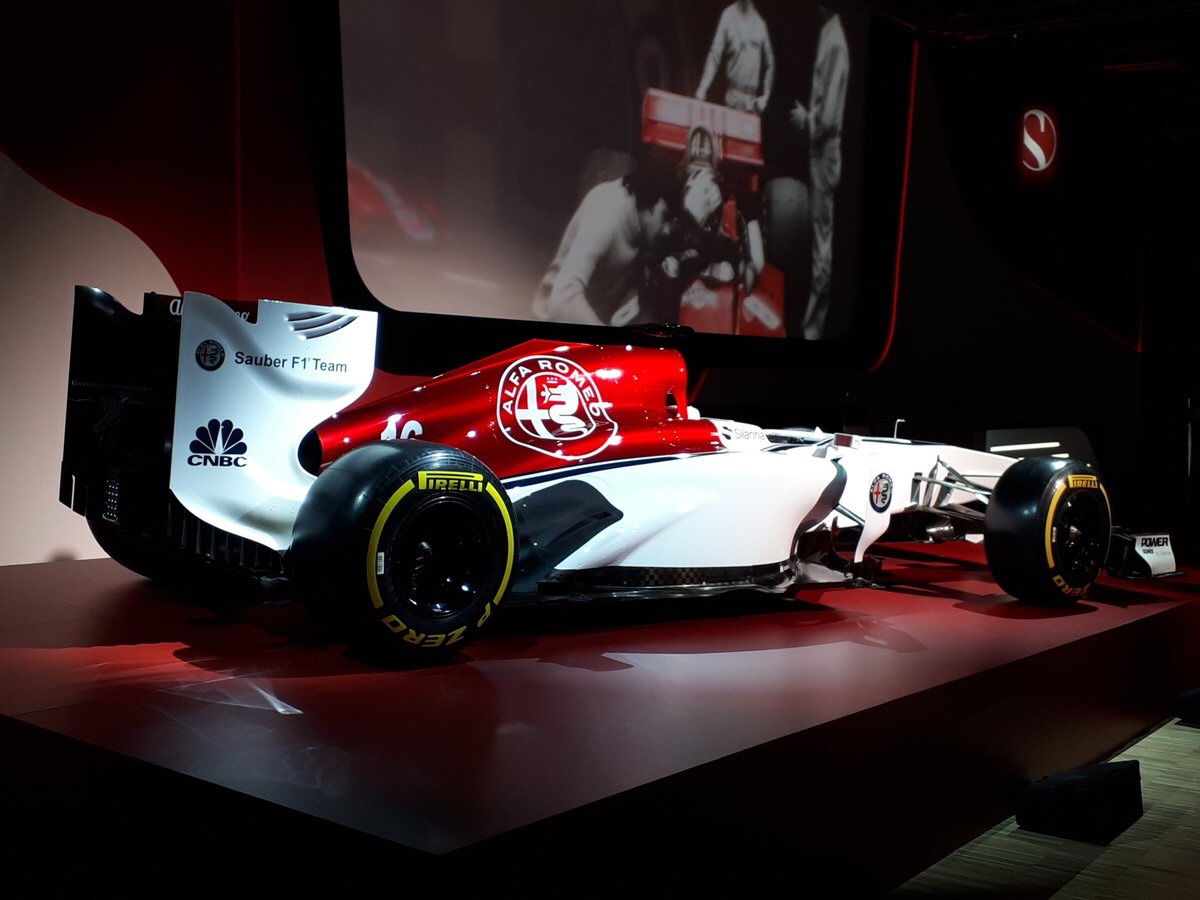 The newly branded Alfa Romeo Sauber F1 Team have today revealed their 2018 driver line-up. Runaway 2017 F2 champion Charles Leclerc will replace Pascal Wehrlein alongside Marcus Ericsson, who has been retained for his fourth season with the team. Italian Antonio Giovinazzi, who had initially been in contention for the seat that Leclerc ultimately claimed, has been signed as test driver.
The announcement was made at a press conference held at the Alfa Romeo museum in Rho, Italy, with the likes of FIA President Jean Todt, Liberty Media's Chase Carey and CEO of the Fiat Chrysler group Sergio Marchionne in attendance.
20-year old Leclerc, who is a member of the Ferrari Driver Academy alongside Giovinazzi, won this year's F2 title in dominant fashion, becoming the series' youngest ever champion and the first since Nico Hulkenberg in 2009 to win it in his rookie season. Alongside Hulkenberg, only Nico Rosberg and Lewis Hamilton have achieved the same feat. Leclerc won seven races and started on pole a record eight times on his way to wrapping up the title with three races to spare. His first taste of F1 came in 2016 when he acted as development driver for Haas while competing in GP3, participating in FP1 for the American team at Silverstone, the Hungaroring, Hockenheim, and Interlagos. This year, he took part in the post-season tyre test for Sauber in Abu Dhabi and in four more FP1 sessions, in Malaysia, the US, Mexico and Brazil, as well as the mid-season test for Ferrari. The details of Leclerc's contract, including for how many years he has been signed, have not yet been revealed.
Marcus Ericsson, whose Swedish backers have links with Sauber's owners, will compete in his fifth F1 season in 2018, his fourth with the Sauber team, despite being the only full-time driver in 2017 who failed to score any points. His best finish was 11th in both Spain and Azerbaijan, and he was outqualified 11-7 by Pascal Wehrlein, albeit by an average of just 0.049 seconds over the course of the season, the closest margin between any teammates on the grid. Wehrlein scored all five Sauber's points in 2017, despite missing the first few races as he recovered from the injury he suffered in the Race of Champions in January.
The announcement means that there is just one seat still available in F1 for 2018, with Williams still debating who should partner Lance Stroll.
2/12/2017
By Jenny Rowan
Imagine courtesy of Alfa Romeo Sauber F1 Team