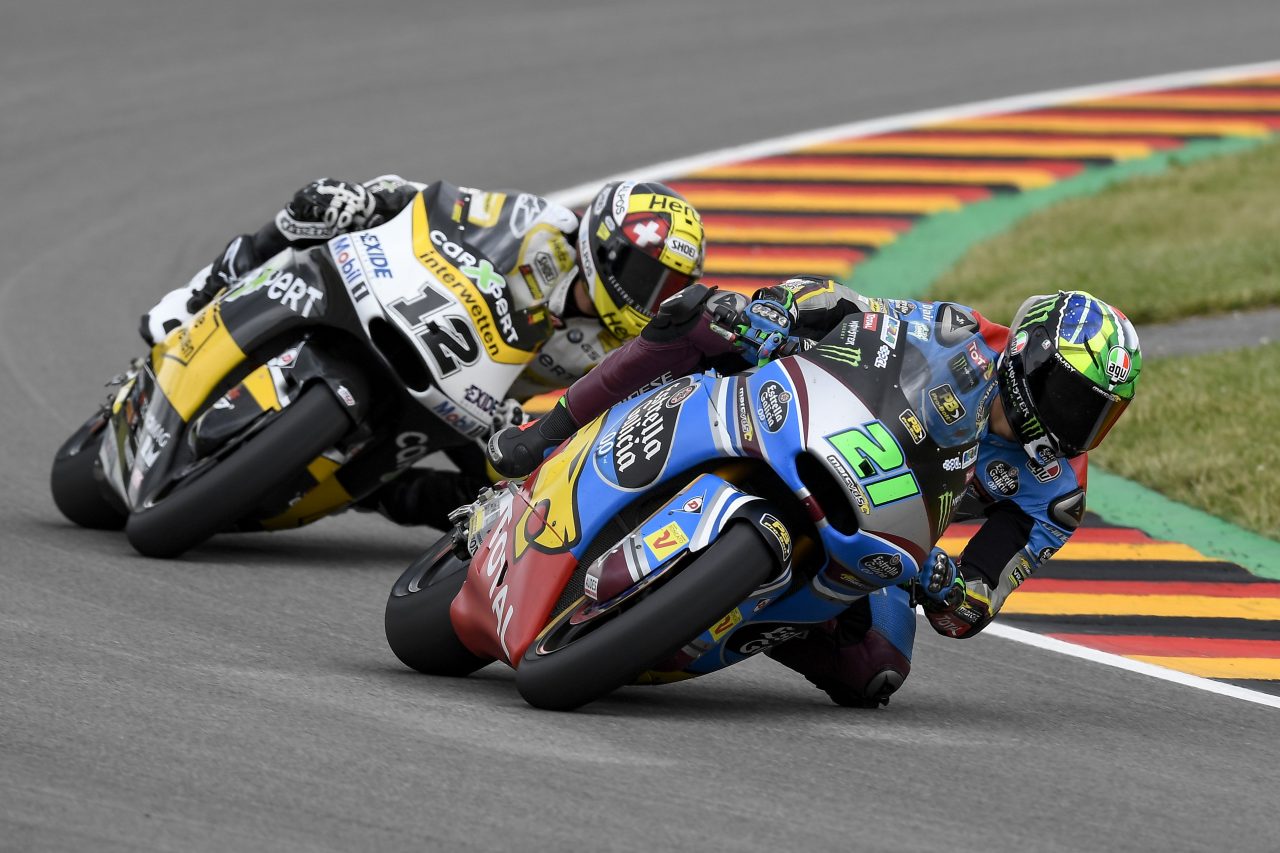 The first of the three fly-aways gets underway this weekend for Moto2, with Franco Morbidelli coming into the final four rounds with a 21 point lead. That means that he can finish 2nd to Tom Luthi in every race that remains and still finish as overall champion.
The Italian out-battled his fellow countryman and hard-charging Mattia Pasini in Motorland Aragon, to re-claim a sizeable championship lead over the Swiss veteran, Tom Luthi. The 22-year-old will have his work cut out in 'The Ring', with Motegi being a happy hunting ground for the 31 year old Interwetten rider, who won there in 2014 and 2016. He also stood on the podium in 2011 and 2013, but crashed out in the wet in 2015.
Morbidelli, of course, is no slouch in Japan. He claimed third place here last year and the same again this weekend would be the bare minimum, especially if Luthi gets to the chequered flag first. All things being considered, if the Marc VDS rider can come out on top in Japan, you have to feel like the championship is his to lose – if it isn't already.
Takaaki Nakagami is the home-hero in Moto2, placed as top Japanese in the class. The British GP winner will be more determined than ever to take his second win of the year in front of his adoring fans. The team is also run by another Japanese sensation, Tadayuki Okada. Okada himself is an intermediate class race winner in Japan, back in 1994 at Suzuka.
The Idemitsu Honda Team Asia pilot, soon to be in MotoGP with LCR Honda, is riding without the added pressure of a title fight or looking for a ride for next year. A sixth podium of 2017 is certainly on the cards this weekend for the 25 year old.
Alex Marquez is another rider who has fond memories of the Twin Ring Motegi track. The 21-year-old took points as a wildcard in 2012, won his first Grand Prix at Twin Ring Motegi as a rookie in 2013 and then followed it up a year later with another win at the venue, on his way to the Moto3 World Championship. A healthy younger Marquez brother is a dangerously quick younger Marquez brother but will his fitness allow him to challenge for the win this weekend?
Mattia Pasini and Miguel Olivera are two others who will be looking to spoil the party. Mattia has developed a habit of starting from pole this season and has won at Motegi in his lightweight class days; you'd be a fool to count him out. Olivera has a podium in Japan in Moto3 and his pole last time out shows he's got some fight left in him in 2017. He's been the spearhead in KTM's first season in Moto2 onboard the Red Bull KTM Ajo machine, with teammate Brad Binder looking to finish the season strongly as he continues to recover from a terrible arm injury, sustained earlier in the year.
With so much at stake, neither Morbidelli or Luthi can afford to slip up. What will the championship look like after Sunday? It's only a matter of time before we find out.
Words by Elliott York. Follow on Twitter for more – @journoyork
Image by: HondaProRacing