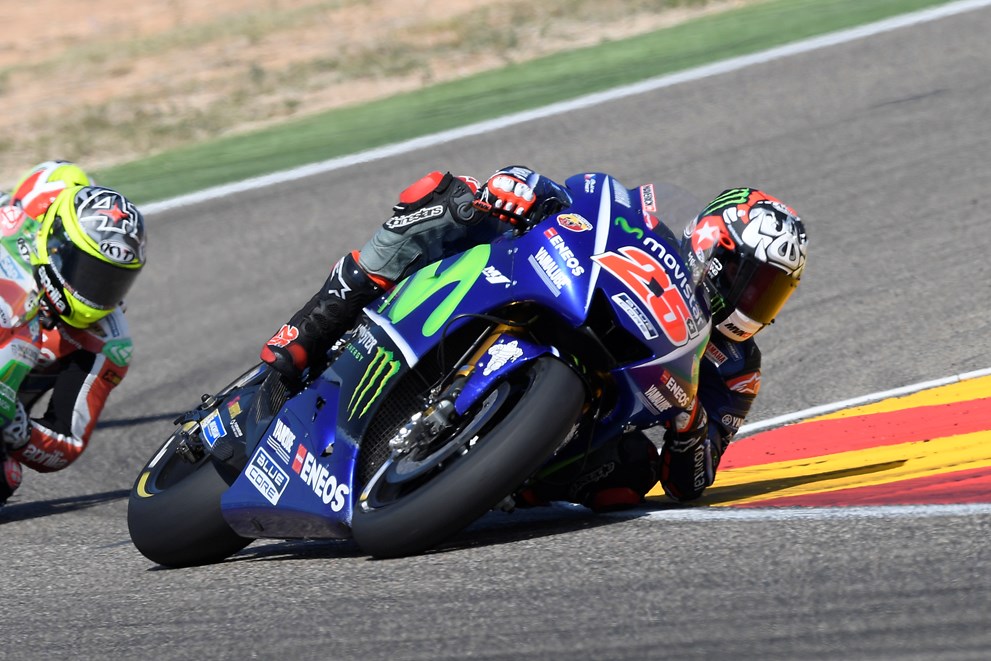 Maverick Vinales has declared that he and his Yamaha team must keep fighting in the championship battle, even though his chances of title victory took another blow at Aragon. The Spaniard finished 4th once more, handing more points to Marc Marquez. This means that the next four races are crucial for Maverick, who hasn't won since Le Mans, in May.
"The next Grand Prix, held in Japan, is very special for me since it's one of my favourites of the season and it's also the home race of Yamaha. I hope to do a good job and be able to collect more points for the championship, which is crucial to continue fighting for the title", began Vinales, ahead of the Japanese GP – an event at which he finished 3rd in last season.
"For the next races we have to try to work even more than usual. We have to keep fighting and working with high motivation, even though it will not be easy to complete the last part of the season and bridge the gap between the championship leader and me", he said. Vinales is 28 points behind Marquez in the championship.
"I will try to work even harder and I arrive in Japan with the aim to learn and be even stronger. I'm convinced that, with the support of the amazing fans at the Motegi circuit, we will be able to give our 100%."
Whilst taking four podiums at the Motegi circuit, Vinales has never won. That is one statistic he will want to change for 2017 and also for the good of his championship credentials.
Image by: Yamaha Racing