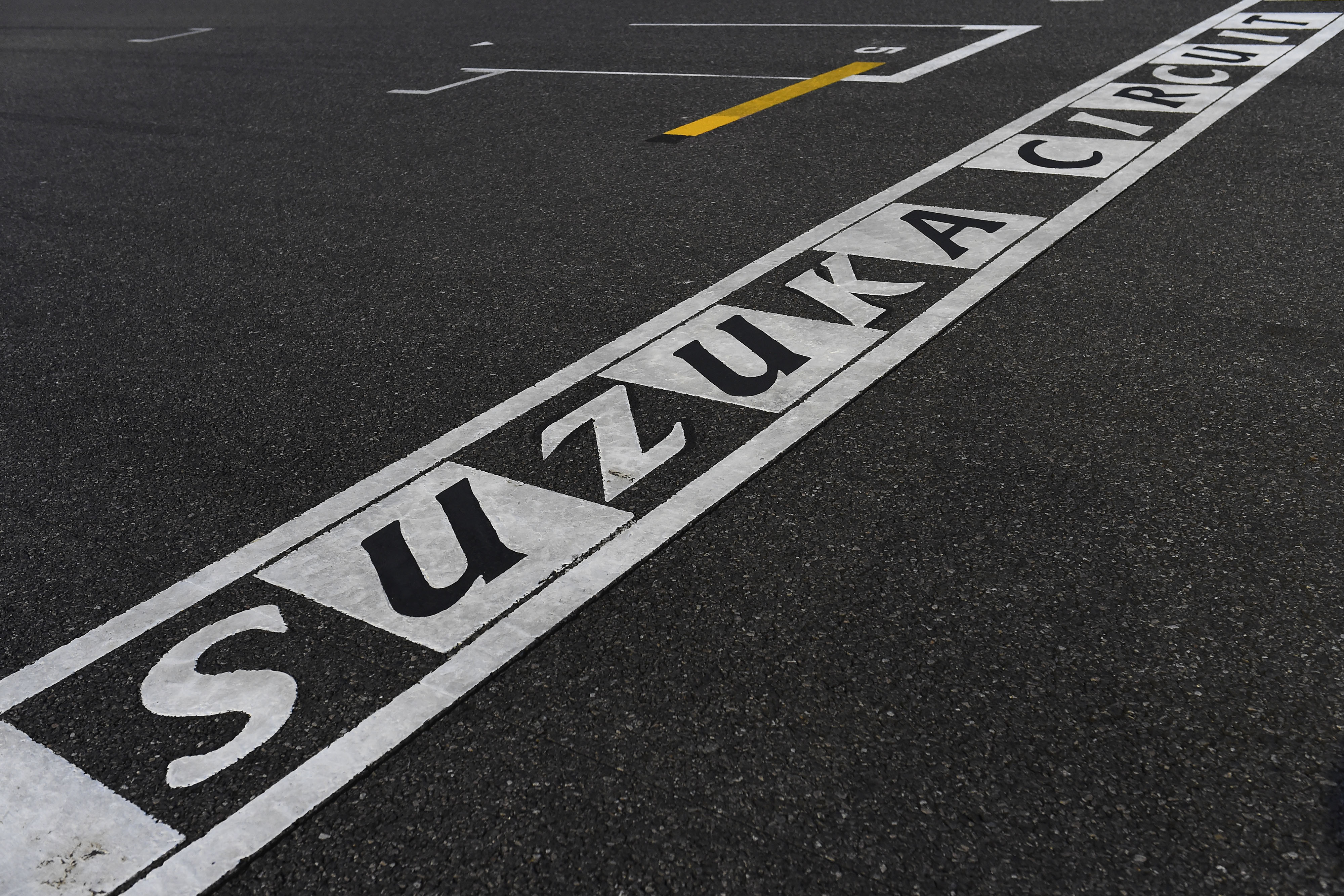 After the Malaysian Grand Prix, drivers and teams are heading to one of the most fascinating places on the Formula One calendar, Japan. Back to back races for the crews with just five races to go and 125 points available for the drivers, Sebastian Vettel has to cover the gap of 34 points between him and Lewis Hamilton, who right now is the favourite for the 2017 world title.
Scuderia Ferrari announced that they will not change Sebastian Vettel's gearbox for the upcoming Grand Prix, so the German driver will avoid the five place grid penalty.
Max Verstappen with his Red Bull celebrated a victory in Malaysia, first in this season for the young driver, was in full control of the race followed by the Brit champion Lewis Hamilton. Daniel Ricciardo was the third man on the podium, whilst Sebastian Vettel finished fourth. Kimi Raikkonen suffered an issue with his Ferrari and forced to retire from the second position before the start of the race.
Only three drivers have won more than three times in Japan, these drivers are Michael Schumacher, Lewis Hamilton and Sebastian Vettel. Vettel took four times the chequered flag in Suzuka, whilst Lewis Hamilton has scored one less victory than the German champion.
The team with the most wins in Japan is McLaren (9), followed by Ferrari who have won seven times in Suzuka and Red Bull four. Two Japanese drivers have finished on the podium in their home race the one was Kamui Kobayashi and the second one was Aguri Suzuki.
Suzuka International Racing Course
Laps: 53
Circuit Length: 5.807 km
Race Distance: 307.471 km
Lap Record: 1:31.540 (Kimi Raikkonen 2005)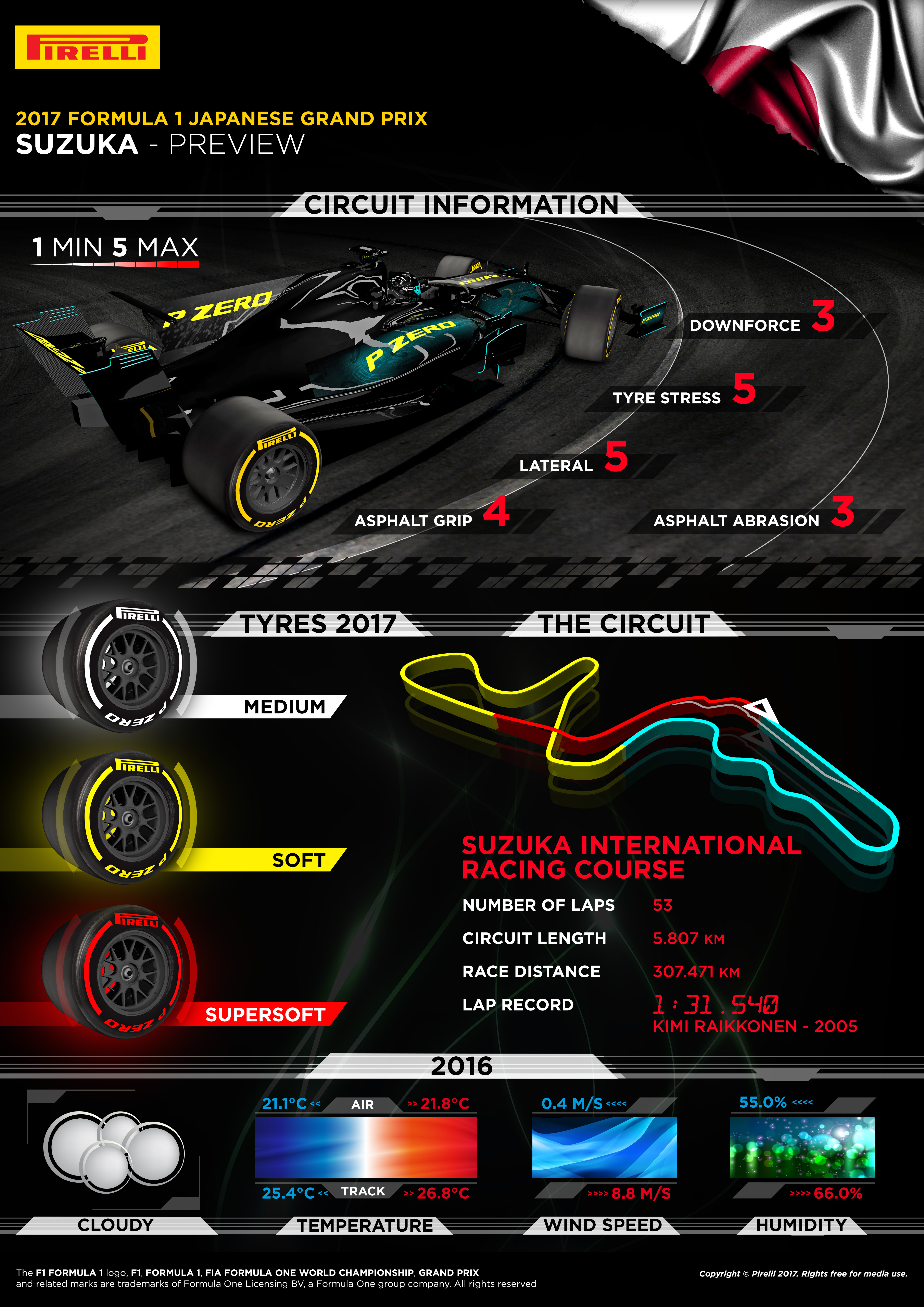 Suzuka built by Honda and used as a test facility in 1962, the circuit was designed by John Hugenholz. In 1987, several motorsport races were held in Suzuka, F2 races were among these events.
Suzuka is a demanding circuit for the tyres, has 18 corners and the brake demanding is low. During a lap the drivers are changing their gears around 45 times and the average lap speed is 220 km/h.
Max Verstappen – "After Malaysia we will spend some time in Tokyo before heading to Suzuka. Japan is full of new experiences and it will be great to spend a couple of days exploring before the race weekend starts. Some people say the Japanese fans are crazy, but I think they are just very passionate about Formula 1, which for me is very nice to see. Suzuka will always be a special place for me because I made my Formula 1 debut there during Friday practice and it's a proper old-school track. My favourite corner is the fast Esses in the first sector, but it's also the most difficult section of the track and you really have to concentrate on getting the set-up right."
Felipe Massa believes that Suzuka suits to Williams and they will be very competitive.
"Suzuka is definitely one of the best tracks in the world and one where I really love racing. I think the car we have this year will be amazing there with the high downforce and the high-speed corners, so I am really looking forward to going there. Another great thing about being in Japan is the fans, who are some of the best we come across during the year."
Victor Archakis