The dust has barely settled on the Circuit de Spa-Francorchamps as the Formula 2 paddocks rocks up to the Temple of Speed – the Autodromo Nazionale Monza. The classic, high speed track with its long straights and tight chicanes always makes for exciting racing, with plenty of opportunities for overtaking around the three-and-a-half-mile circuit. It is also the home race for three of the teams, including front runners Prema Racing, as well as for drivers Antonio Fuoco and Luca Ghiotto.
It was a mixed weekend for Prema in Spa, their pace was exceptional and Fuoco seemed to be making steps forward in scoring his second podium of the season. But the disqualification of Charles Leclerc from the feature race was a blow they will want to recover from quickly, particularly since this is the second case where Leclerc has lost points due to a technical infringement. Given that both of their drivers are members of the Ferrari Driver Academy, they will be eager to impress the Tifosi, as well the heavy Ferrari presence over the race weekend. Baring any errors, there is no reason why the Monegasque cannot dominate in Italy as he has done in the past; having claimed pole at the track in 2016 during his triumphant GP3 campaign.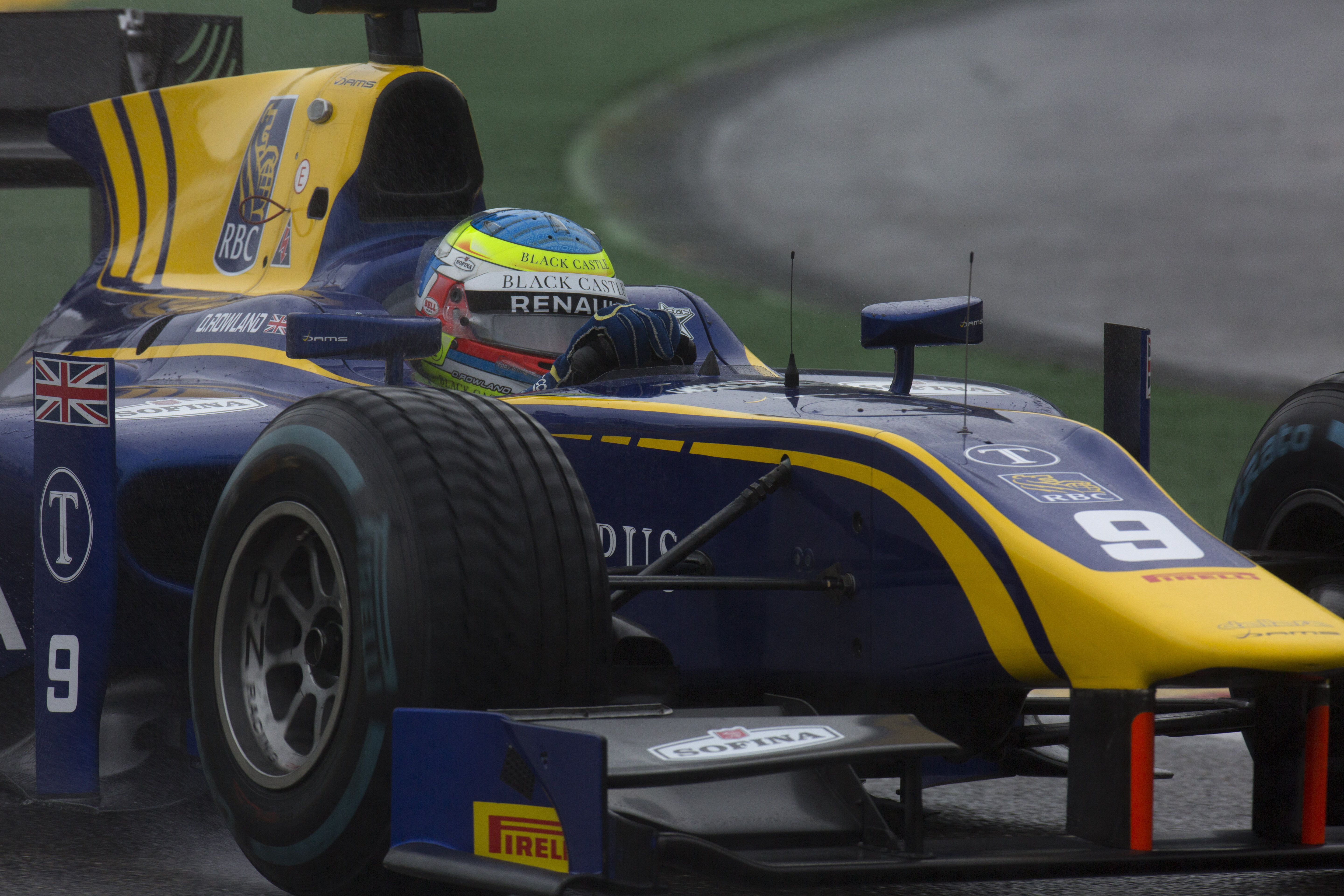 But Leclerc and Prema will not be the only team looking to recover from what was ultimately a disappointing weekend in Belgium. Both of the DAMS drivers were hit with trouble that saw them collecting results which are not reflective of their abilities. Neither Oliver Rowland nor Nicholas Latifi have performed exceptionally well at the track in the past, but it is vital for the Brit's championship campaign that he perform well. A bad weekend could see Leclerc's lead extend into the uncatchable territory.
Just a single point separates DAMS from Russian Time at the top of the team standings, after the latter scored three podiums in Spa, compared to the French team's measly haul of just one point. Last year Russian Time had a reasonable outing at Monza, though it was not their current driver Artem Markelov who was bringing home the points and podiums. Ghiotto will be looking to perform better in front of his Italian fans, especially now he is driving for a more competitive team. His first race win of 2017 has evaded him as of yet, and a home crowd advantage might just be what he needs to get him there.
Like their fellow GP3 graduate, Antonio Fuoco, both Nyck de Vries, now of Racing Engineering, and ART's Alexander Albon both stood on the iconic Monza podium in 2016, and will be surely looking to replicate those results this year. In Spa de Vries showed all the signs that his switch of team has not harmed his performance as he secured a second and a fifth place finish. But it is early days in his new partnership with the Spanish team and an adjustment period should be expected, however he has set the bar very high for their expectations.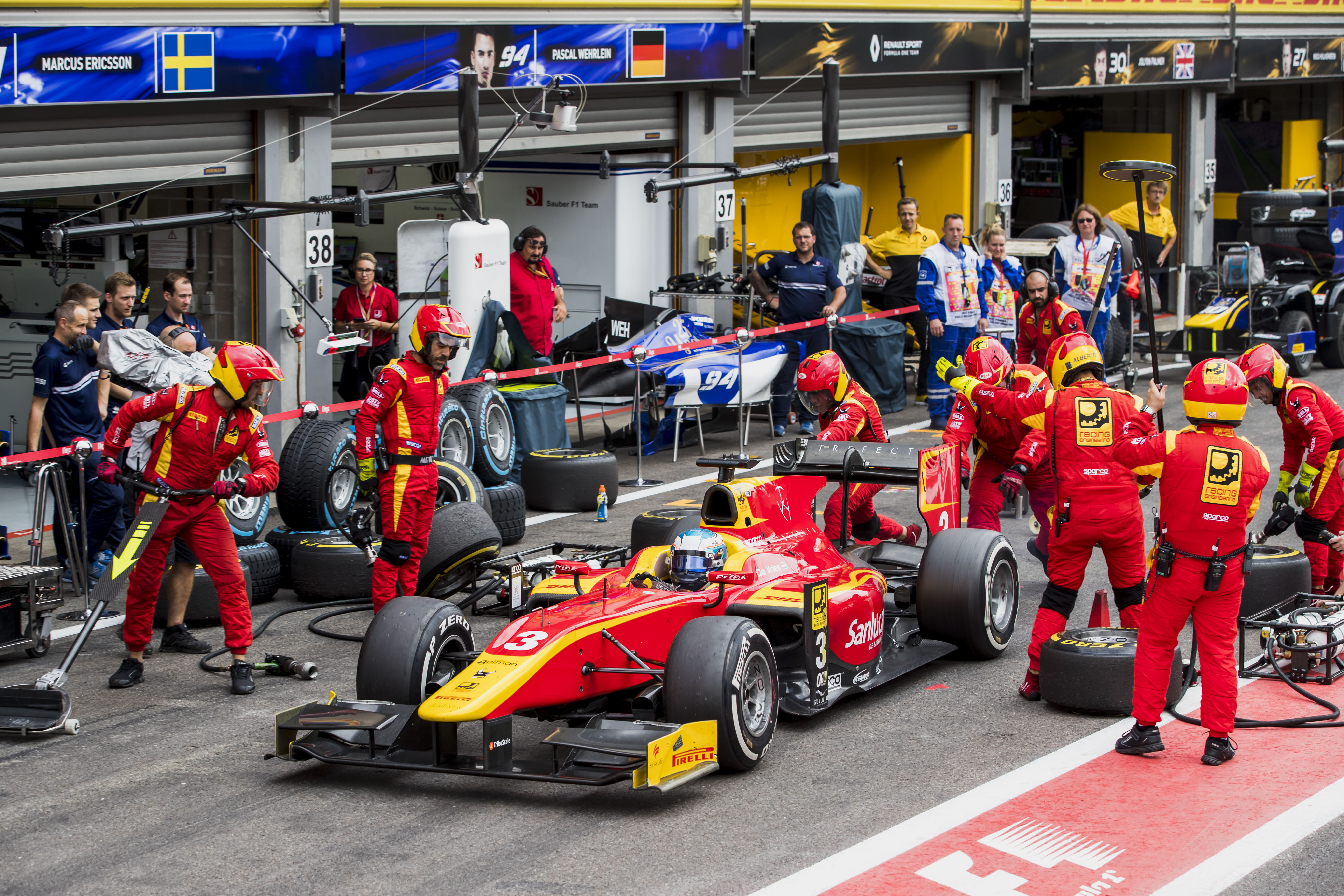 Spa also seemed to indicate that Racing Engineering can recover their reputation as a top junior formula team, given their subpar performances in the early part of the season. Traditionally, the team has had strong line-ups which have always bolstered its standing in the team championship – running the likes of Lucas di Grassi and Alexander Rossi in previous GP2 seasons – so the addition of McLaren junior and F2 race winner Nyck de Vries can only be an asset for the team. Monza is their chance to prove that they can work their way up the standings and finish their season strongly.
Albon, meanwhile, has suffered a dip in form since his early points scoring run this season, something which is perhaps a consequence of the injury he picked up prior to the Baku round. Therefore, Monza may be a track he finds troublesome, if the shoulder injury is still an issue, given its heavy braking zones and its notoriously bumpy surface, but the British-Thai driver could do with a string of good results to reinvigorate his season.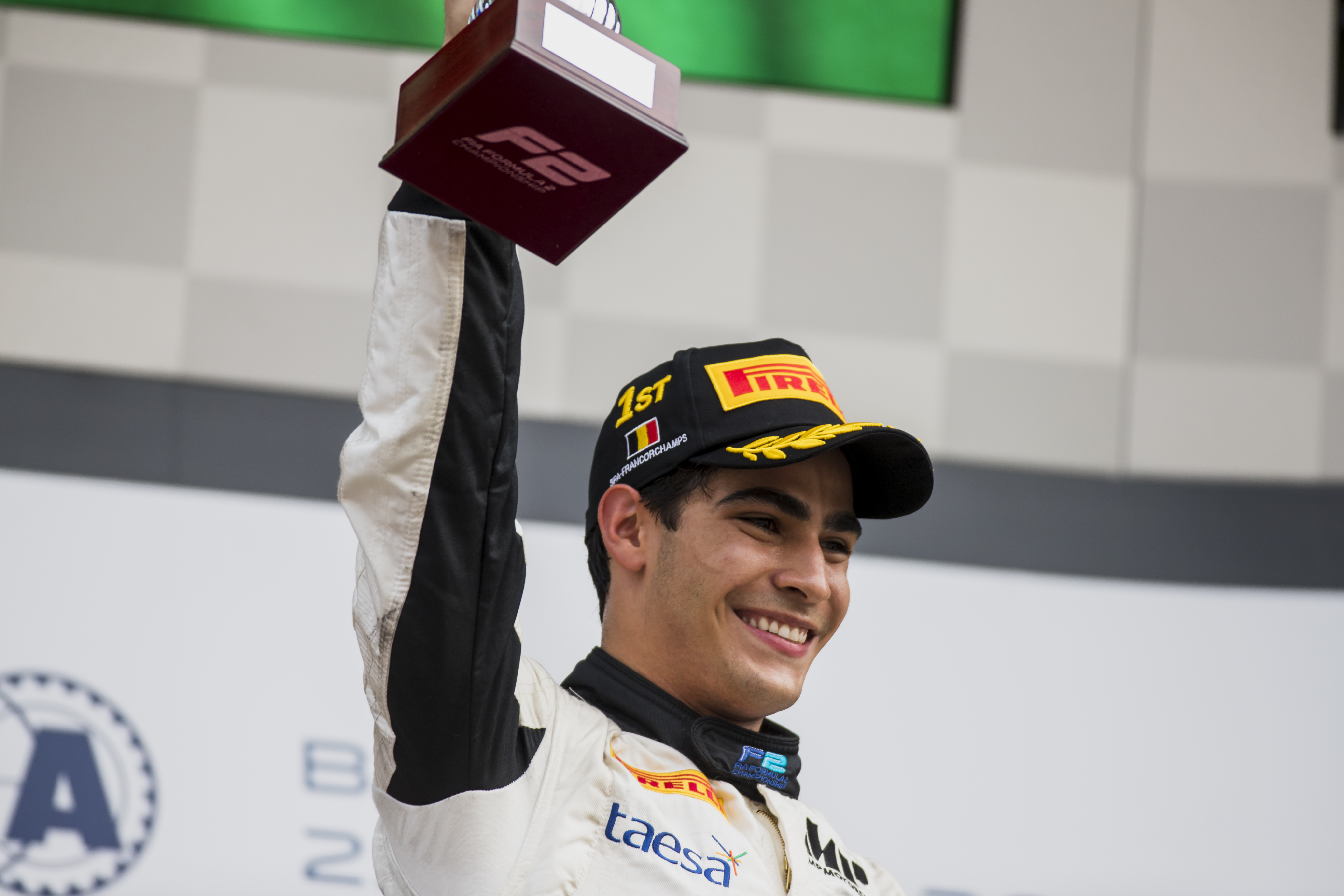 The ART driver is not alone in this regard. Coming off the back of his first win, in not just Formula 2, but in any significant level of single seater racer, MP Motorsport's Sergio Sette Camara has a huge task to follow up that achievement. Whilst it is somewhat unlikely that he will repeat his Belgian victory, given how unexpected it was, and the absence of front running drivers, it does give the youngest driver on the grid something to build upon. For the Brazilian who was dropped by Red Bull's junior programme there is a point to prove as well, but memories in motorsport are very short indeed, and his triumph in Spa will be quickly forgotten if he cannot perform well at Monza.
There is no reason to suggest that if Charles Leclerc has a trouble free weekend then he will manage to extend his lead at the top of the standings. But, of course, that is easy said than done, and the Ferrari junior driver has suffered from his fair share of bad luck so far this season. Therefore, it is in the hands of his competitors to stop his championship campaign from becoming a runaway train.