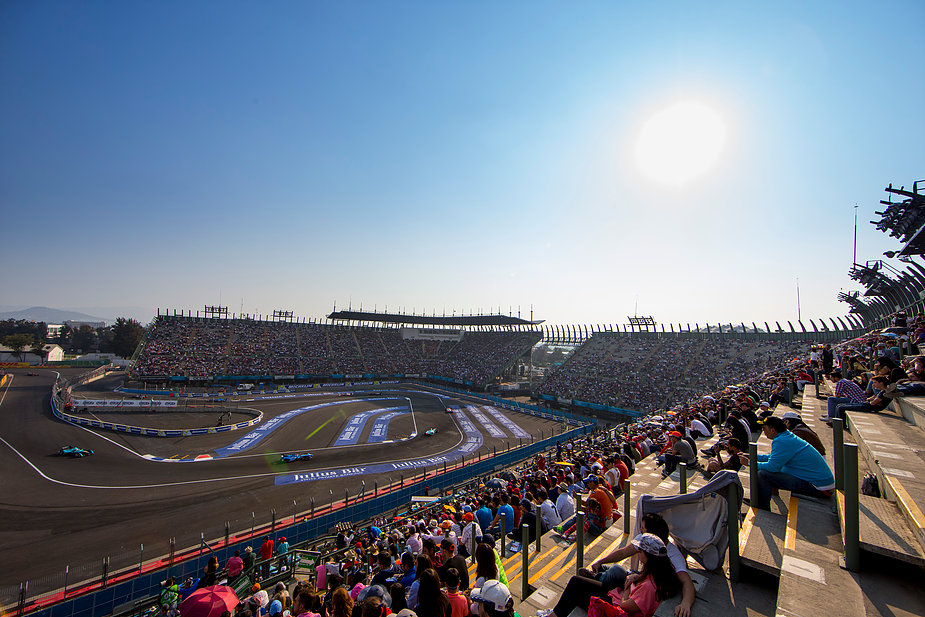 So far in the 2016–17 Formula E championship, events have been following a fairly simple pattern: first, the weekend will start with one team emerging as definite favourites in practice; then, said favourites will be trumped in qualifying by an unexpected maiden polesitter; and finally, the race itself will turn all that form on its head as Sébastien Buemi cruises to yet another victory.
But this Saturday, all that could be about to change, as Buemi heads to Mexico City somewhat on the back foot—well, at least as much on the back foot as a defending champion in a class-of-the-field car can be.
In case you've not been following the saga of 2017's Formula E–WEC schedule clashes, Buemi will be starting his Mexico City ePrix weekend some six thousand miles away from the Hermanos Rodriguez circuit, as he attends the WEC Prologue in Monza as part of Toyota's LMP1 lineup.
And although Buemi will not have to forego the Mexico race altogether, he will be a late arrival to the event after hotfooting across the Atlantic on an overnight flight.
Such serendipity—and not to mention the resulting jet lag—could provide Buemi's rivals with an opportunity to finally get one over on the runaway championship leader. It goes without saying that foremost in that list of potential winners is Lucas di Grassi, who finished first on the road in last year's Mexico City ePrix before being disqualified for a technical infringement, and desperately needs a win this season if he is to truly challenge Buemi for the title again.
Also in the mix will be Jean-Éric Vergne and Sam Bird, both of whom will be perhaps even hungrier for the win than di Grassi given the as-yet-untapped promise of their respective cars. Nor should Felix Rosenqvist be discounted—despite enduring a forgettable race in Buenos Aires—or indeed Buemi's Renault teammate and three-time ePrix winner Nico Prost.
Beneath the podium, it will again be a close fight between the likes of Andretti, NextEV, Venturi and Dragon for the lesser points positions. So far, NextEV has been the only member of that particular group to score in every race, owing to some consistently gutsy qualifying performances from Piquet and Turvey.
Nevertheless, a solid double points haul for Duval and d'Ambrosio at the last event could prove the springboard Dragon needs for further success in Mexico—although a repeat of d'Ambrosio's eventual 2016 victory here would be a shock even by Formula E's standards.
But a new factor in that top ten scrap this Saturday could well be Esteban Gutiérrez. The Mexican will be making his series debut replacing Ma Qinghua at Techeetah, and although he was shown up by Romain Grosjean in his recent F1 tenure, Gutiérrez remains a driver with clear innate speed, which paired with Techeetah-Renault machinery ought to be enough to put on a good show for his home fans.
The 2017 Mexico City ePrix begins at 23:00 UK time, with full text coverage available via our Twitter account and updates on our Facebook and Instagram feeds.
James Matthews, Formula E editor