10km east of Riga in Latvia lies the Biķernieku forest. Here, a 1295m rallycross track with 60% asphalt and 40% dirt can be found. In this COVID-19-impacted season, it holds the fifth and sixth rounds of the FIA World Rallycross season. Johan Kristoffersson has taken two wins in the first and third rounds of the series with Mattias Ekström and Niclas Gronhölm taking wins in the second and fourth rounds respectively.
Coming into this weekend, Kristoffersson has a 17-point lead over Ekström in the championship standings. This is a strong track for Kristoffersson as he has two wins here, coming in 2017 and 2018.
After a successful weekend at home in Finland, Gronhölm comes to Riga in third place in the standings with a six-point gap to Timmy Hansen in fourth. Gronhölm's teammate Timur Timerzyarnov is in 10th place after scoring a third place in the fourth round.
As mentioned before, 2019 World Champion Timmy Hansen is in fourth place in the championship with only one podium in the first four rounds. His younger brother and teammate Kevin is just behind him in fifth place. Both have undertaken some testing before this round which they are hoping will allow them to extract as much out of the car as possible this weekend.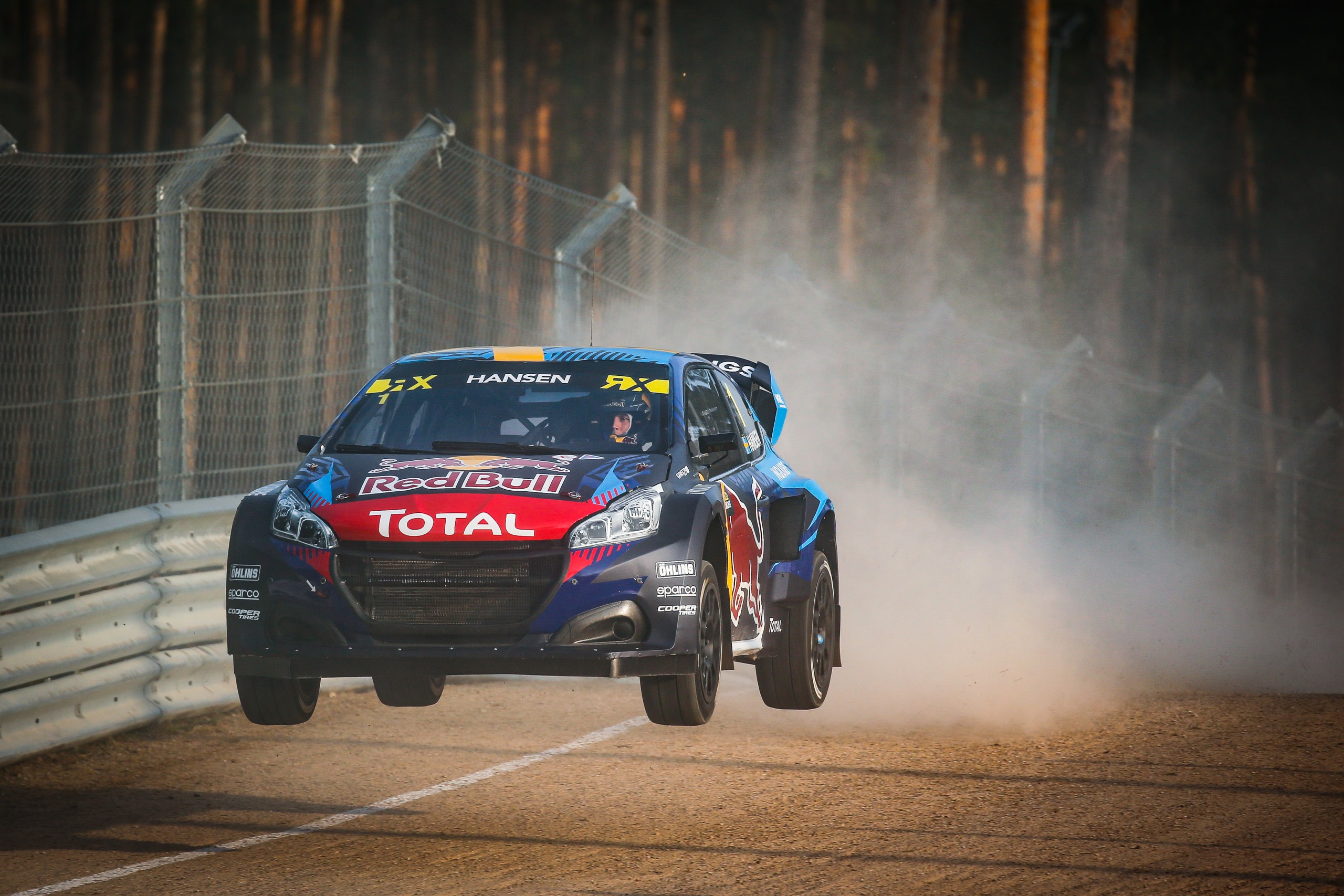 Timo Scheider has had his best ever start to a World Rallycross season by making it to three out of the four finals that have been held including a third place in the first round of the season. This has helped him to seventh place in the standings. Team boss of the ALL-INKL.COM Münnich Motorsport team, René Münnich, has had a tougher season than his teammate and is only 16th.
Monster Energy GRX RX Cartel's Liam Doran has had multiple technical failures leading him to be 21st in the championship, but team-mate Andreas Bakkerud has had more luck by reaching the final on two occasions and scoring 53 points.
Anton Markund for GCK Bilstein is currently in ninth place after the four rounds and will be hoping to make it through to the final at one of these rounds again. The GCK Unkorrupted pairing of Rokas Baciuška and Guerlain Chicherit are in 15th and 17th respectively.
Joining the 14 permanent racers is home favourite Renis Nitišs, who makes his first appearance of the season with ESmotorsport Eigesa WRX Team in the Škoda Fabia. Jani Paasonen also returns with Ferratum Team in the Ford Fiesta and Krisztián Szabó returns after Höljes with GRX SET in the Hyundai i20.
The time difference to Riga from London is two hours so Qualifying 1 for World Rallycross begins at 8.30 am BST. If the last four rounds are anything to go by, this event is not to be missed!