After taking several weeks off over the summer break, the 2021 Formula 3 season is back this weekend, with another trio of races around the Circuit Spa-Francorchamps in Belgium.
There are only three rounds left to go this season — at Spa, Zandvoort and the Circuit of the Americas — and at this point it's hard to imagine anyone toppling Prema's Dennis Hauger from the position of title favourite.
Hauger took his third win of the season in the Hungaroring feature race before the summer break and earned himself a 63-point lead over Trident's Jack Doohan in the standings. That means that Hauger will leave Spa still at the top of the table, unless he fails to score a single point and Doohan performs a clean sweep of wins, fastest laps and pole position in all three races this weekend.
But although Hauger has become something of a runaway train, the positions behind him in the standings are still in flux. Doohan is second for now on 89 points, but Prema's Olli Caldwell and ART's Frederik Vesti are within just nine points of the Trident, with all three drivers having shown great pace throughout the season so far.
Doohan will be one to watch at Spa, as it was there that he recorded one of the best results of his debut season last year. But Vesti also has fond memories of the circuit, having finished on the podium in last year's sprint race while driving for Prema.
The midpack is as tight as ever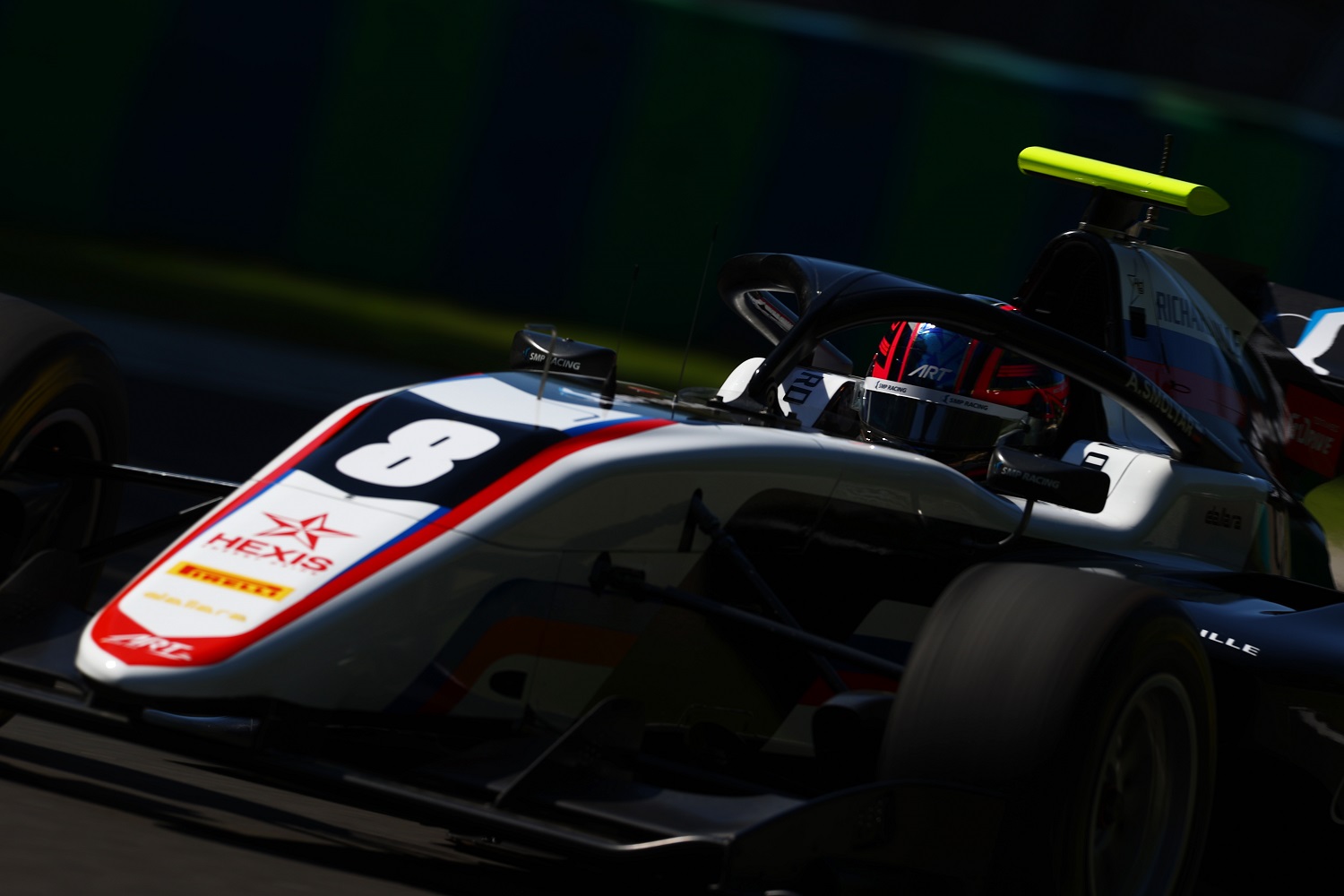 Behind the top four in the championship, there are two incredibly fierce battles brewing in the final positions of the top ten. The first is between Aleksandr Smolyar (P5), Clement Novalak (P6) and Victor Martins (P7), who are only separated by seven points.
Smolyar arguably should be in the mix with those ahead of him in the standings, given that he's won two races this year compared to one each for Doohan, Caldwell and Vesti. But despite scoring points in most races — including two fourth places — Smolyar hasn't stood on the podium since his second win at Paul Ricard in Round 2. That's something he'll need to change if he's going to break away and join what's realistically the fight to be this year's vice-champion.
With Novalak and Martins, their goal for the latter half of the season is straightforward: win races. They're currently the highest-placed drivers in the championship yet to record a victory. In Novalak's case, he also hasn't been on the podium since his second-place finish in the opening round in Barcelona — something not helped by being eliminated from strong positions in two of the Red Bull Ring rounds through no fault of his own.
As for Martins, what felt like an inevitable run to a maiden win after three podiums in the opening two rounds has soured recently. Between the second Red Bull Ring race and the summer break, Martins recorded a run of five races well outside the points. Bouncing back from that in a rookie season is hard, but it's what he'll need to do to keep up with the drivers around him.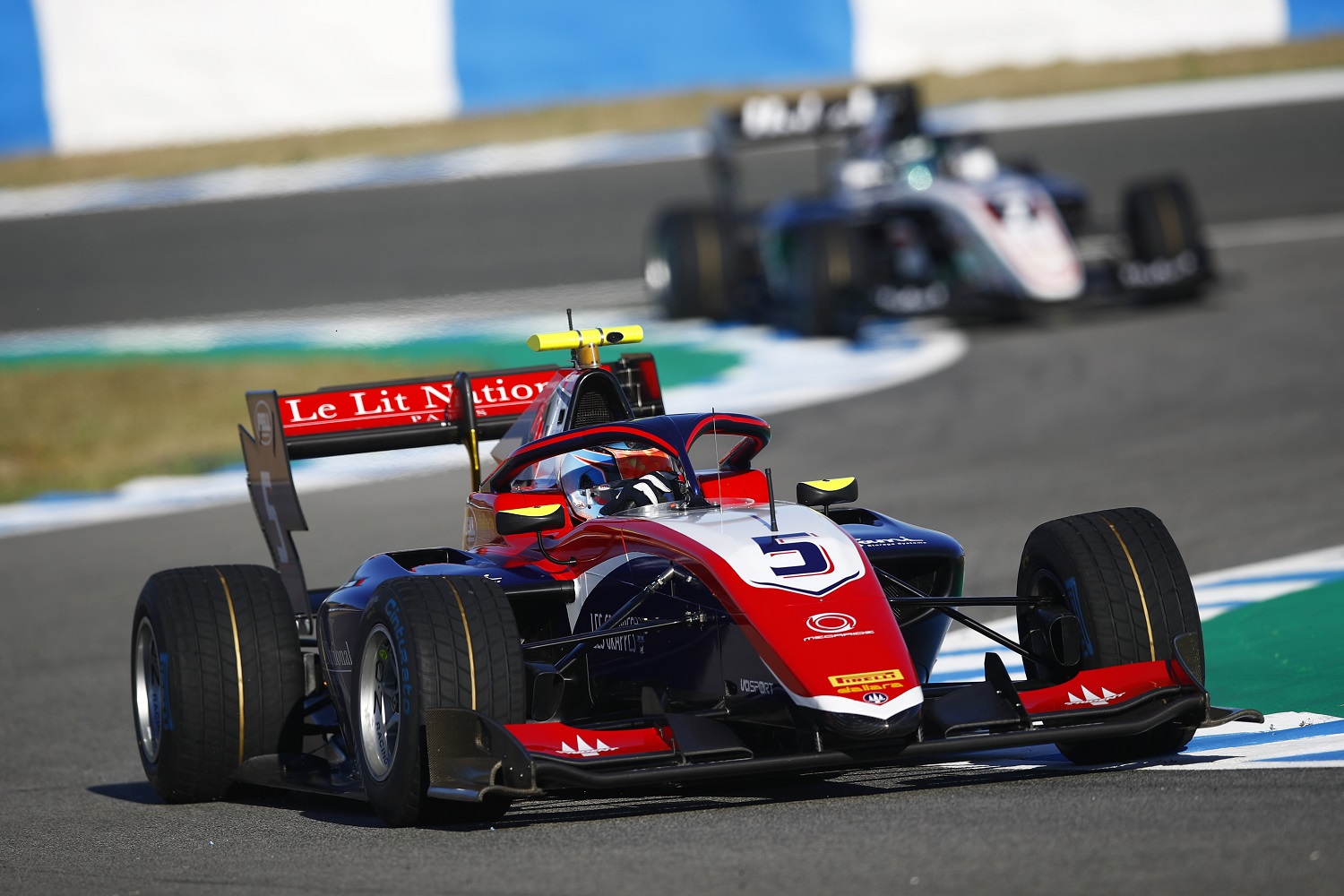 The second of the two midfield fights involves Arthur Leclerc, Matteo Nannini and Caio Collet, who are on 44, 42 and 41 points respectively. Nannini catapulted himself into that group by taking his first F3 win in the second race at the Hungaroring. Leclerc, who has a win and a second place but only one other points finish so far this year, will surely be looking over his shoulder in case Nannini's maiden win turns out to be a breakthrough moment.
And while Collet hasn't quite been the match of his MP Motorsport and Alpine academy teammate Martins, he's still been able to get great results — including two podiums — out of his car, and should be just as much a threat to Leclerc and Nannini in the remaining races.
New Charouz lineup, and Frederick to miss Spa
Lastly, the grid will look a little different this weekend for a few reasons. The first is that Charouz Racing System has refreshed its lineup. In place of Enzo Fittipaldi and Reshad de Gerus, the team will run 2020 US F4 champion Hunter Yeany and Euroformula Open driver Zdenek Chovanec in the #30 and #31 cars respectively. They'll join Logan Sargeant for the remainder of the season.
The second change is that Carlin will only field two cars this weekend, as Kaylen Frederick has tested positive for Covid-19 and will therefore not take part in the event. Given the late timing, Carlin will not replace Frederick for the weekend.