It might sound obvious, but Rally Sweden is cold!
I know this year there has been a lot of talk about 'the conditions' in the stages, how temperatures were quite warm and there was a fair amount of gravel in places, but that doesn't mean the event was what you'd call tropical.
Everything you do has to take into account the environment in which you are competing – the low sun of the Scandinavian winter, finding an ice-free spot to jack the car up to change the wheels around (so you can stand up!), or even just not bringing snow into the car on your boots (which then melts and turns the footwell into a swimming pool).
Recce on Sweden is logistically quite straight forward, however the days are quite short because of the day light. You have to get a lot done in a reasonably short amount of time – you aren't pushed for time but you need to remain focussed. We had a good recce and really saw the work we had put into our pacenotes over the winter start to show.
The event starts with a long drive down to Karlstad for the opening super-special, which is always packed with fans. I really enjoy the whole atmosphere at Rally Sweden, and this is where it all starts – live acts, lots of entertainment, and hugely enthusiastic crowds.
The Rally itself was not only a test of speed, but also of tyre strategy. There was quite a lot of gravel in the stages, and this meant the tyre preservation was absolutely key. We were moving tyres around on the car after every stage to maximise the studs we had between each service. It also meant we had to plan where we pushed and where we saved our tyres.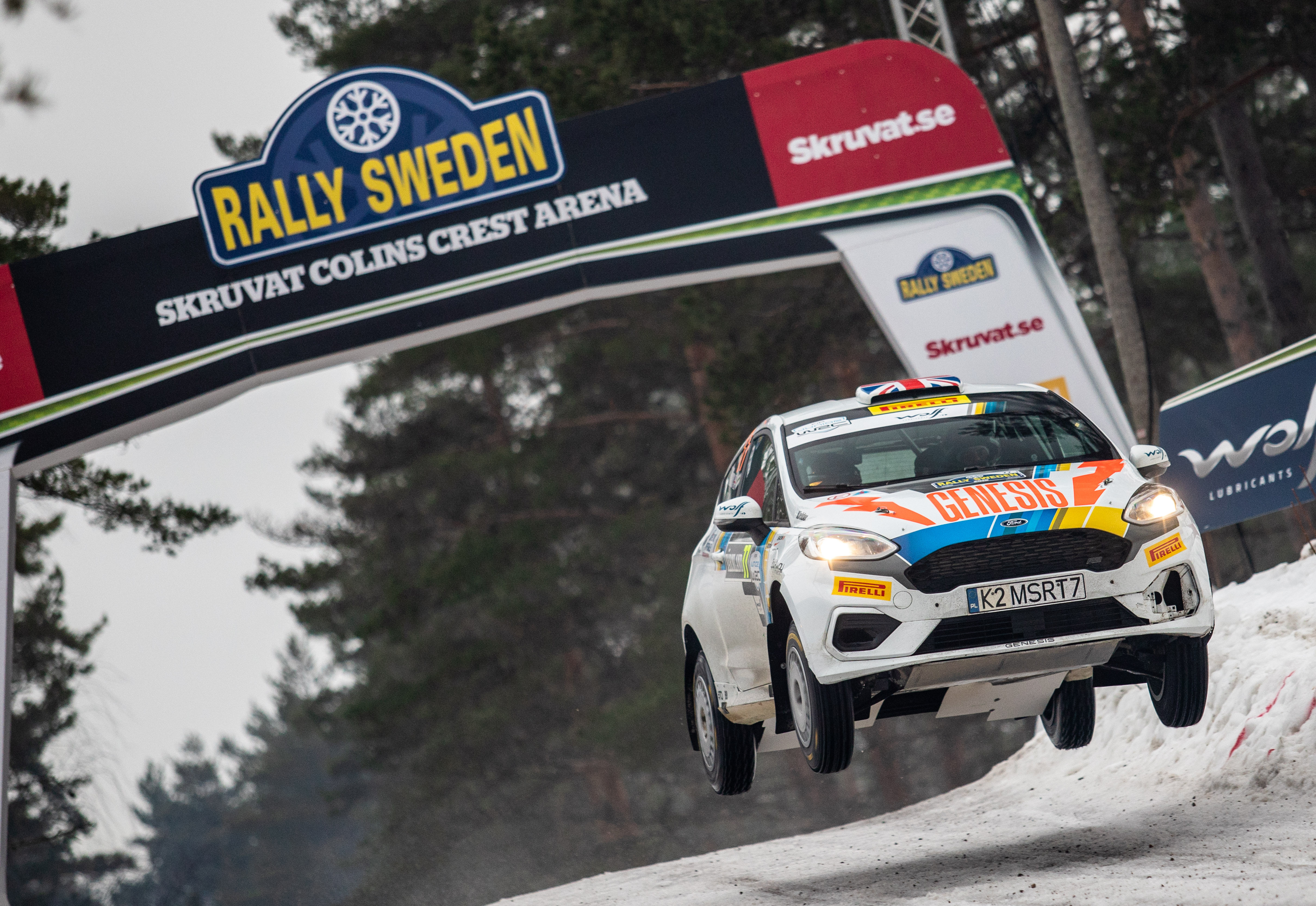 A characteristic of Sweden which is not always noted is that it has some very long days. On most competition days we would be up for 6.00am to go to get the car from Parc Ferme, and we might not be back to our hotel until around 11.00pm in the evening. It's a physically and mentally demanding rally, and it's one I remember for a lack of sleep.
We came away from the event with our first top 3 time in the JWRC, and 4th overall in the JWRC – which we are really happy with. It's been a great start to our season and hopefully we can keep building and improving throughout the year – next stop, Corsica!