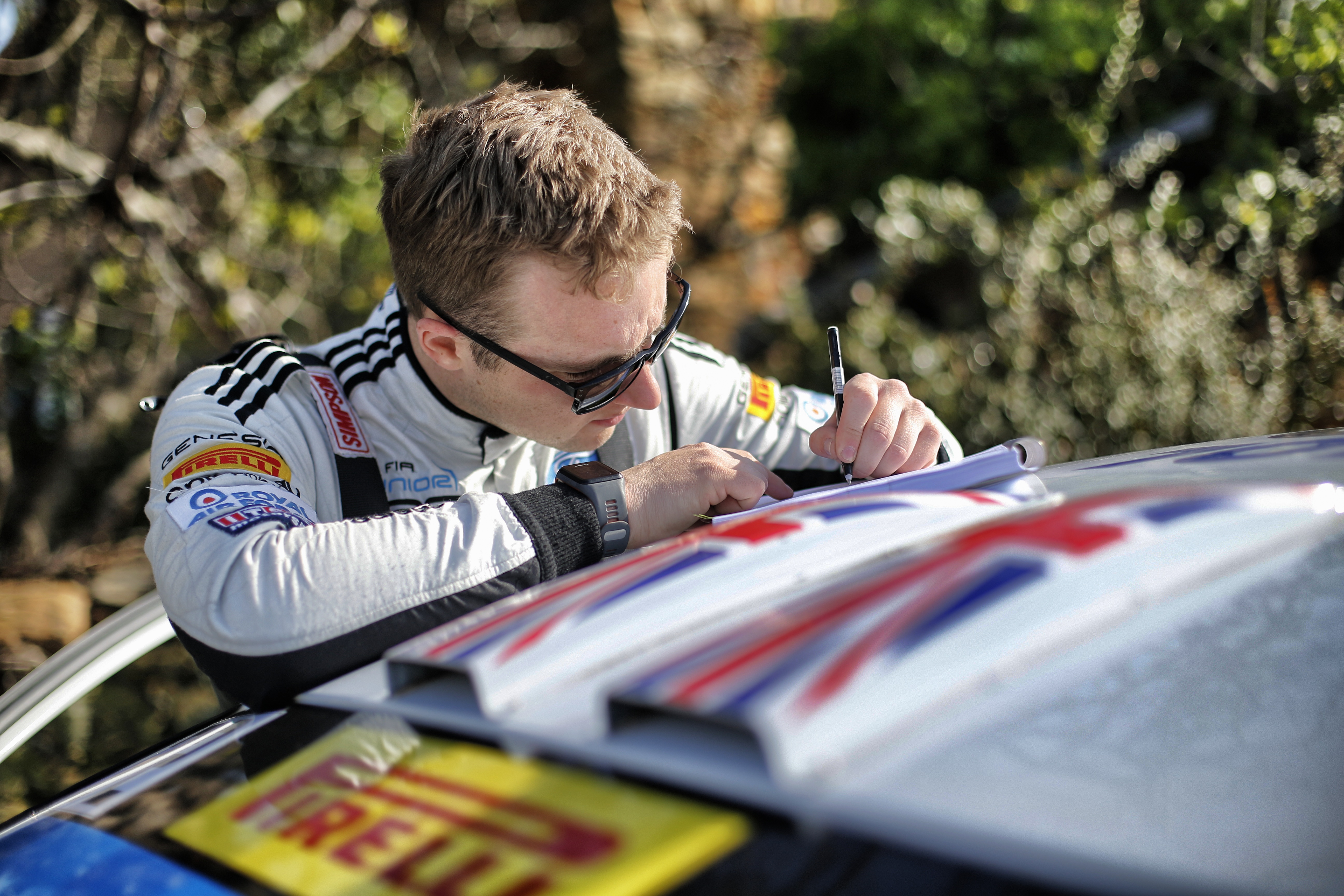 Tuesday: Finland recce is always fun, I love getting back into these stages. I spent so much time in this area when I was competing with Tommi Makinen Racing that it feels like a second home. Today we recce'd six stages, a mixture of the traditional flat-out Finnish roads and newly added tighter and twisty sections.
Wednesday: More recce today, pacenotes in Finland are super-critical, the speed you are carrying, often in the air, means that you have to commit absolutely. The jumps require bravery and skill, because you can't really turn a car when its wheels aren't touching the road. Tom and I have been working really hard on our pacenotes over the last few weeks, and we can feel the difference here.
Thursday: A big day today, we had an early tyre meeting with Pirelli to help us decide on our tyre strategy and then straight into shakedown. Shakedown was extremely hot, and the weather continued throughout the weekend. We found a good set up and felt confident in the car. After lunch Tom had some PR engagements for the event, and I continued to work on the notes and strategy. Finally, in the evening we had the start of the rally and SS1 through the centre of Jyvaskyla.
Friday: The first proper day of rallying, we started with a good pace and settled in well. The new stage configuration of using smaller, narrower, rougher roads was tricky to say the least as they were still very fast in the little M-Sport Fiesta R2T. The Pirelli tyres worked really well, and our tyre strategy was giving us the grip we needed. I really enjoy these Finnish roads, it's great to get a flow with the pacenotes and synch with the driver… it's amazing how fast you can go.
Saturday: Iconic stages today, with the new narrower twist. We were locked in a great battle with New Zealand Champions Dave Holder/Jason Farmer, absolutely great guys and we were having a lot of fun – tiny gaps on every stage. Unfortunately, Dave and Jason picked up a double puncture on the second loop of stages dropping them out of contention. Meanwhile, we were feeling good in the car and especially in our pace notes – all the hard work since Portugal on our fitness, pace notes, and all-around performance, was really paying off.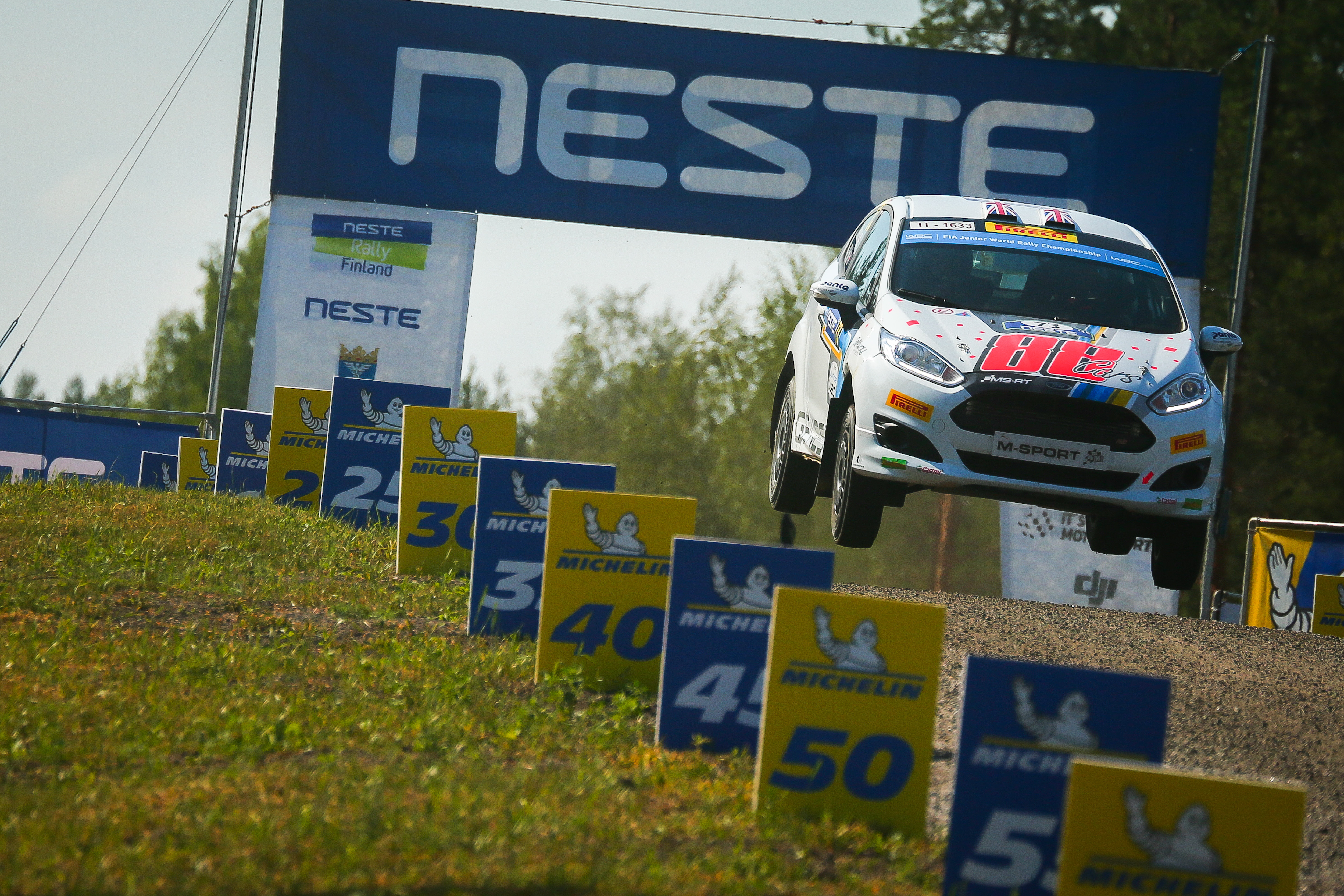 Sunday: 4 Stages. It's not that far to hang on to our best result in the JWRC. Except this is Finland, and anything can happen. Finishing with the legendary Ruuhimaki test, and a monumental jump to finish (which we took absolutely flat, see the video on my social media), we kept on it to the very end and were rewarded with a fantastic result.  Now we are focusing on the next round of the JWRC in Turkey.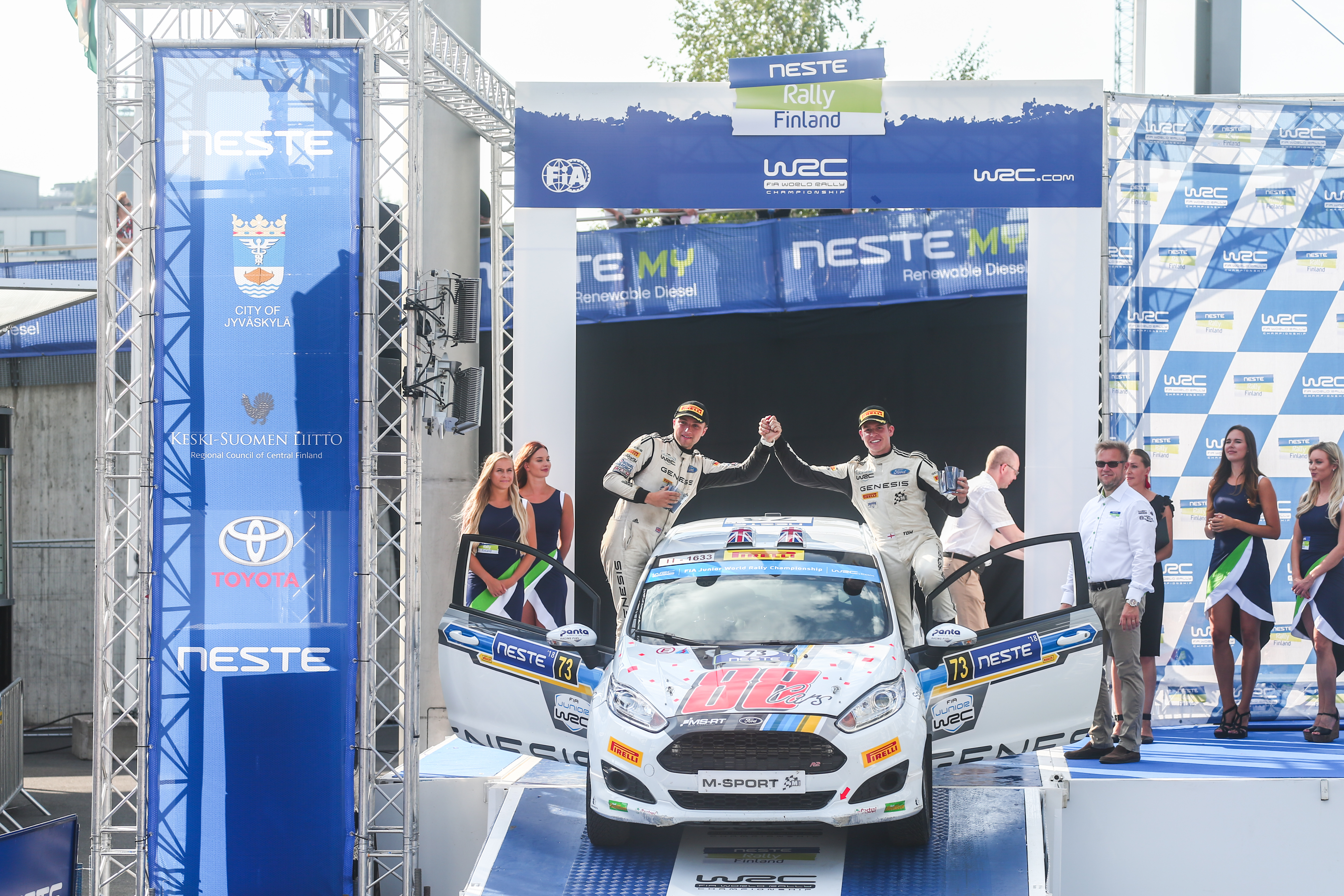 Follow me on Instagram and Twitter (@PhilHallRally) for more behind the scenes JWRC stuff!