The first round of the 2019 Formula 1 season is complete – here we look at Australian GP driver ratings:
Valtteri Bottas – 9
Sunday was near perfect, with a lightning start allowing him to jump his team mate and from then he just went off into the distance, getting an extra point for fastest lap as well. He wasn't necessarily the winner we expected from pre-season testing but he was without a doubt the driver of the day.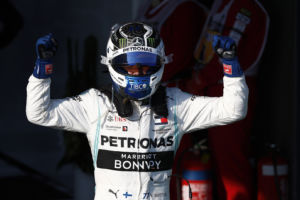 Lewis Hamilton – 7
Hamilton is well known for having the Saturday pace which generally puts him in good stead for Sunday, but he was beaten fair and square during the race. Still, he'll take the podium along with the equal record for the most poles at one circuit.
Max Verstappen – 8
Verstappen put in the best performance for Honda in the whole of the hybrid era with his podium finish. He managed his tyres well and made an easy move on Vettel. A mistake at turn one hindered a late attack on Hamilton, but he will leave Melbourne with a smile on his face.
Sebastian Vettel – 7
Vettel had a solid start and was quick in the first stint, attempting to attack with an undercut which ultimately didn't work. You can guarantee an investigation will be underway at Ferrari to figure out how they ended up 57 seconds behind the winner.
Charles Leclerc – 6
A great start by Leclerc but he was rather ambitious to attempt a move on his team-mate which could have ended in tears. Unlike his team-mate, he was slow in the first half of the race but fast in the second, and caught up to Vettel before being told to hold position. He showed he had speed in Q2 but the Ferrari doesn't seem to be the package everyone thought.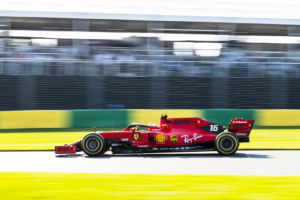 Kevin Magnussen – 8
Magnussen was best of the rest in Australia, with solid pace and what seems to be the fourth quickest car. It was a better result than last year with no faulty pitstops, even if he was outqualified by his team-mate.
Nico Hulkenburg – 7
It was another result in a familiar place for the German. He started 11th so had free choice of tyres, which benefitted him in the race as he got the move on a few other drivers.
Kimi Raikkonen – 8
Raikkonen did exceptionally well considering where the team was last year, with a very aggressive package seeming to suit him well. He got the car into Q3 and kept that momentum going into Sunday.
Lance Stroll – 7
Stroll always raises eyebrows due to how he got into the sport, but in the race he showed he was fully deserving of the seat at Racing Point as he was in the thick of it all weekend. He scored the team's only point, having some great battles whilst keeping the car clean.
Danil Kvyat – 6
A good return to the sport, ignoring a mistake at turn three. He was ambitious to run the hard tyre and defended well from faster cars behind, taking his car deeper into the race and allowing him to overcut the majority of them for the last point.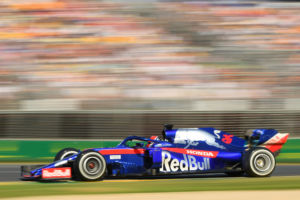 Pierre Gasly – 4
Australia will be a race to forget for Gasly. A mistake on Saturday by the team cost him dearly and he spent most of the race staring at Kvyat's rear wing, unable to get past even on the softest tyre.
Lando Norris – 7
It was a great Saturday from Norris, but an early stop in the race in reaction to others put him in traffic. He was unable to pass Giovinazzi for several laps and just missed out on the points. Expect big things from Norris this season.
Sergio Perez – 5
It was an off-day for the Mexican on Sunday as he was classified down in 13th. He got caught up in the midfield battle which let others overcut him. The car looks great though, so there will be plenty more opportunities for him.
Alex Albon – 6
Despite being the first to spin this season in similar circumstances to his incident in testing, Albon did a good job. He matched Kvyat for outright pace on Saturday but was just caught up in the ever-so-tight midfield squabble. A good Sunday debut.
Antonio Giovinazzi – 5
The returning Italian was a pain for most at Melbourne, stuck on a confusing strategy with his tyres were ruined, and becoming a replacement for the infamous 'Trulli train'. He showed true grit in terms of defence but not a lot of outright speed, though this is only his third ever race in F1.
George Russell – 6
Russell blitzed his much more experienced team-mate, but that's not saying much considering Kubica is really the only competition he has due to Williams being so far behind the others. He finished his debut race and hopefully get in the mix, sooner rather than later.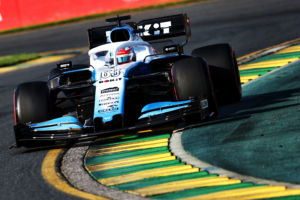 Robert Kubica – 3
A race to forget and move on from for Kubica. He hit the wall twice on Saturday and then hit Gasly at turn one on the first lap of the race. Williams will have collected some data though, and Kubica will get quicker and quicker throughout the season.
Romain Grosjean – 7
Another pit stop failure resulted in early retirement for the Frenchman, after being on course for a good points haul. A long delay in the pits pushed him down the order, and he then had to stop the car on track due to a ill-fitted left-front tyre.
Daniel Ricciardo – 5
For the first time in Melbourne in the turbo era, Ricciardo failed to get through to Q3 on Saturday, and his race – his first for Renault – was pretty much over in a few seconds when he pushed wide onto the grass and broke his front wing. He decided to retire the car.
Carlos Sainz – 4
Sainz was beaten by his rookie team mate on Saturday comprehensively, and was the first to retire on Sunday. Because of the nature of the track he had been unable to make up much ground prior to the retirement. He is a fighter though, and will be back for Bahrain.
[Featured image – Wolfgang Wilhelm]