Force India became one of the last teams to launch its challenger for the 2018 F1 season, pulling the covers off the VJM11 in the pitlane ahead of Barcelona testing.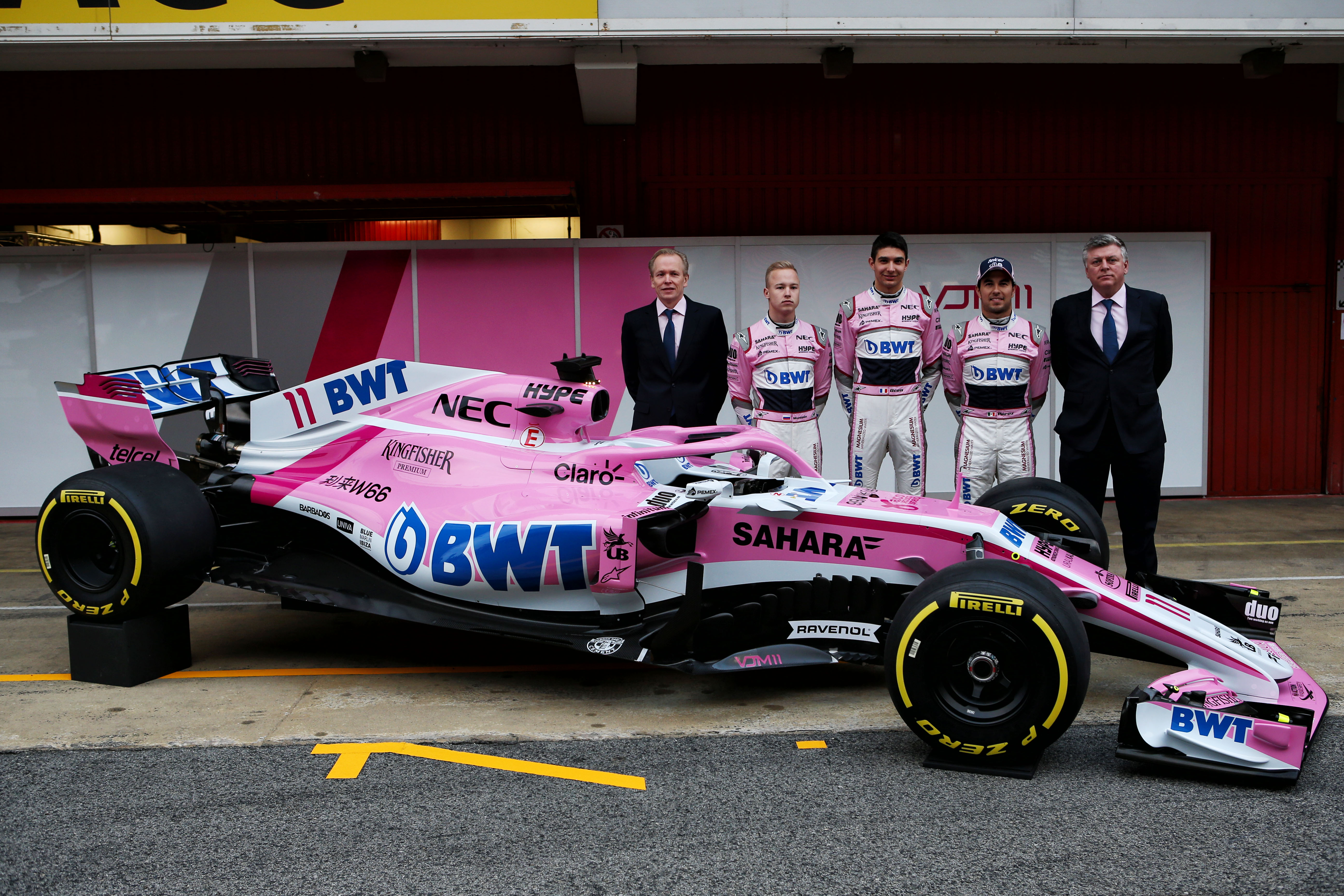 Overall, the VJM11 doesn't deviate much from last year's design, which netted the team fourth place in the 2017 Constructors' Championship. The VJM10's stepped nose section and elongated thumb-tip nose, unique on last year's grid, have remained for 2018.
The most striking visual difference between last year and this comes from the car's livery—still built around the "pink panther" scheme of sponsor BWT, Force India has added to the VJM11 with sections of white on the nose, cockpit and rear wing.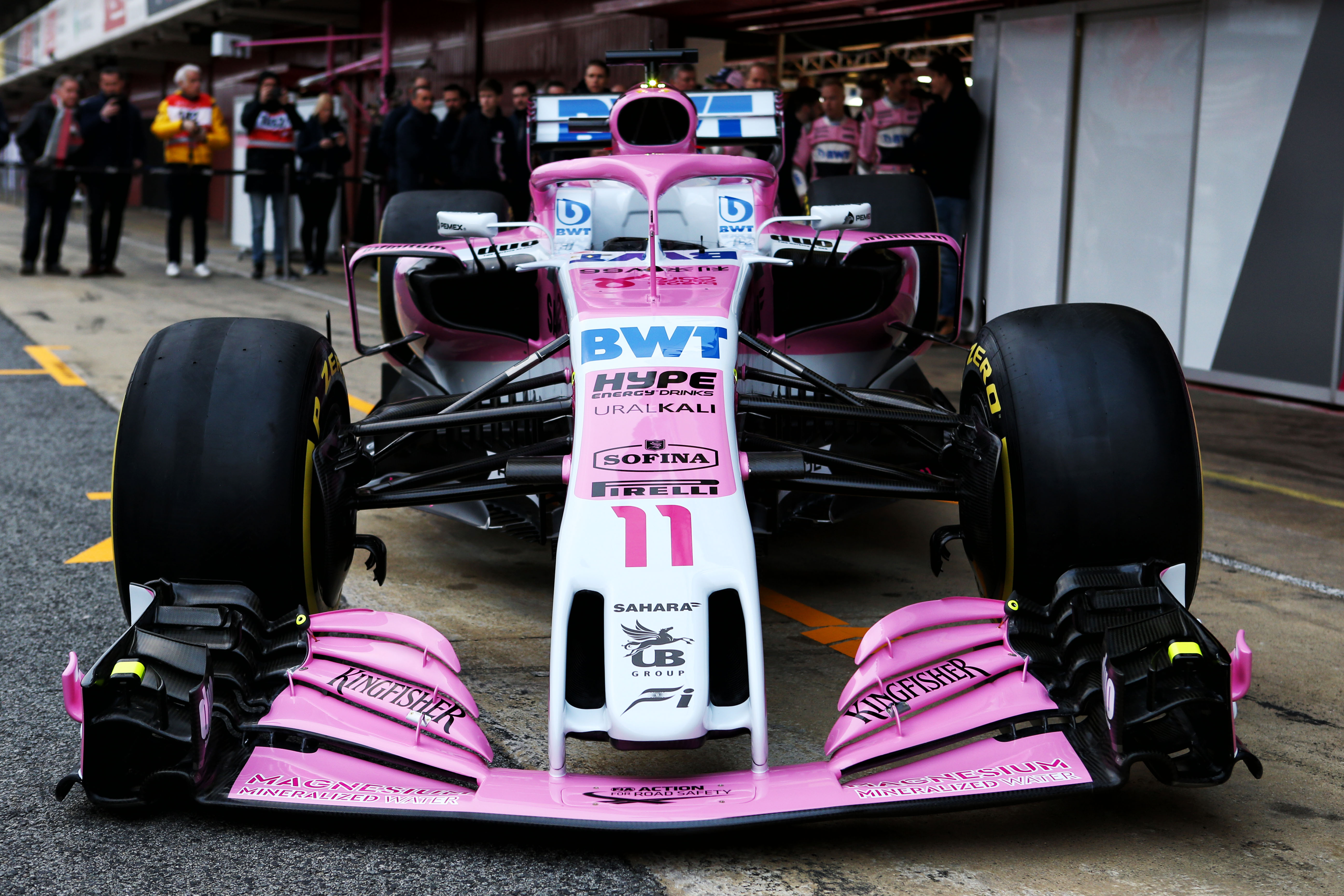 But although the VJM11 shows no drastic departures from last year's philosophy, Force India's technical director Andy Green said the addition of the Halo meant the team couldn't simply carry over last year's chassis as planned:
"From an aerodynamic perspective, the work [on integrating the Halo] is still ongoing. It's not designed to be an aerodynamic device. It doesn't do us any favours in that department."
Green further explained that the Halo causes "a significant downstream effect, especially around the rear wing area.
"It requires a lot of work to mitigate the issues that it causes. We're still actively working on that, and I don't think we'll have a solution until Melbourne."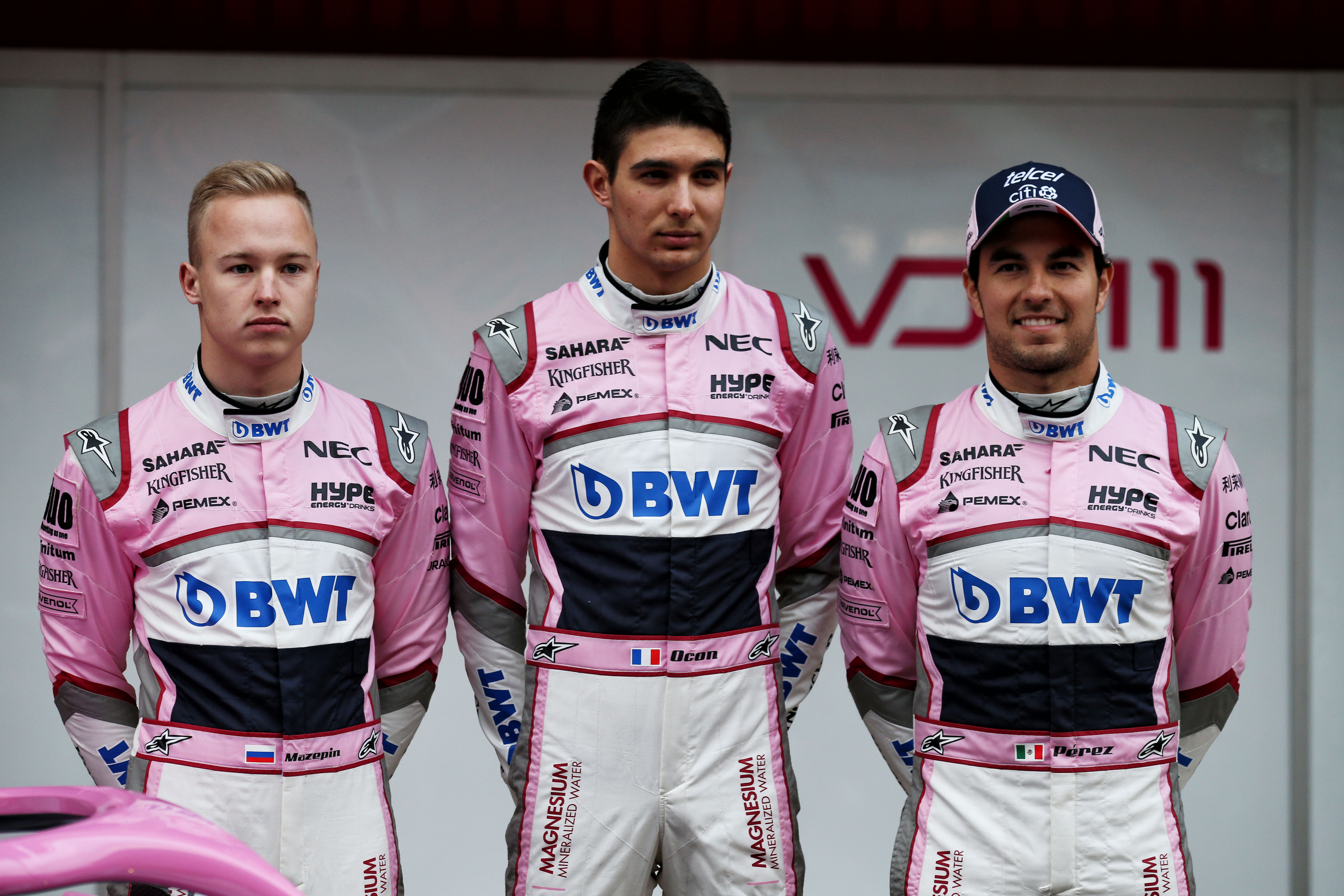 The Mercedes-powered VJM11 will have its track debut on Monday courtesy of Force India development driver Nikita Mazepin, before race drivers Esteban Ocon and Sergio Pérez take over for the rest of the week.
The team's new reserve driver Nicholas Latifi was scheduled to drive on the final day of the test, but has had to stand down after being hospitalised by a serious infection earlier in the week.