Adding to the list of tracks we haven't been to since 2019, we are back in Japan this weekend to take on the famous corners of Suzuka. All the drama surrounding the 2021 budget cap still hasn't been resolved while Verstappen has another attempt at wrapping up the 2022 championship.
Cost Cap D-day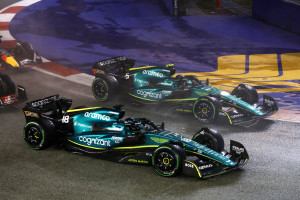 In Singapore, the main topic on everyone's lips was the alleged breaking of the 2021 budget cap by a couple of teams, Aston Martin and most notably, RedBull. After months of investigation, the official certificates of who was found to have gone over budget will now not be released until Monday the 10th.
The original date was set for today, however, the FIA has said that it's "a long and complex process" but this won't stop the speculation in the paddock due to the nature of the potential punishments for those teams found guilty. These include points deductions from constructors and/or drivers' championships, limitations on aerodynamic or other testing and a further reduction on the overall cost cap going forward.
For RedBull, the date change means that they can carry the Honda name, added to the car for the Japanese GP, without confirmation of any wrongdoing. Despite this, all the questions Horner will be facing will be on these accusations as the media and the fans try to piece together what might happen if they are found guilty.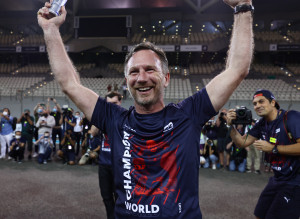 Verstappen taking the championship 2.0
As it stands Verstappen is 104 points ahead of Leclerc meaning that the reigning champion needs to outscore the Ferrari driver by 8 points to clinch his second title in Japan. Another way of putting it is that if Verstappen wins with the fastest lap he will win the championship regardless of where Leclerc finishes. However, if Verstappen wins without the fastest lap and Leclerc finishes second the fight will carry over to the next race.
Some are suggesting that Verstappen may have pints deducted from this year's season based on the findings of the 2021 budget review. However, this is a rumour and going into the race weekend at Suzuka the 2022 championship could be decided by the end of the weekend.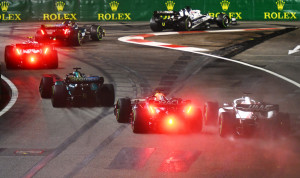 You can watch qualifying on Saturday at 7 am BST and the race on Sunday at 6 am BST.