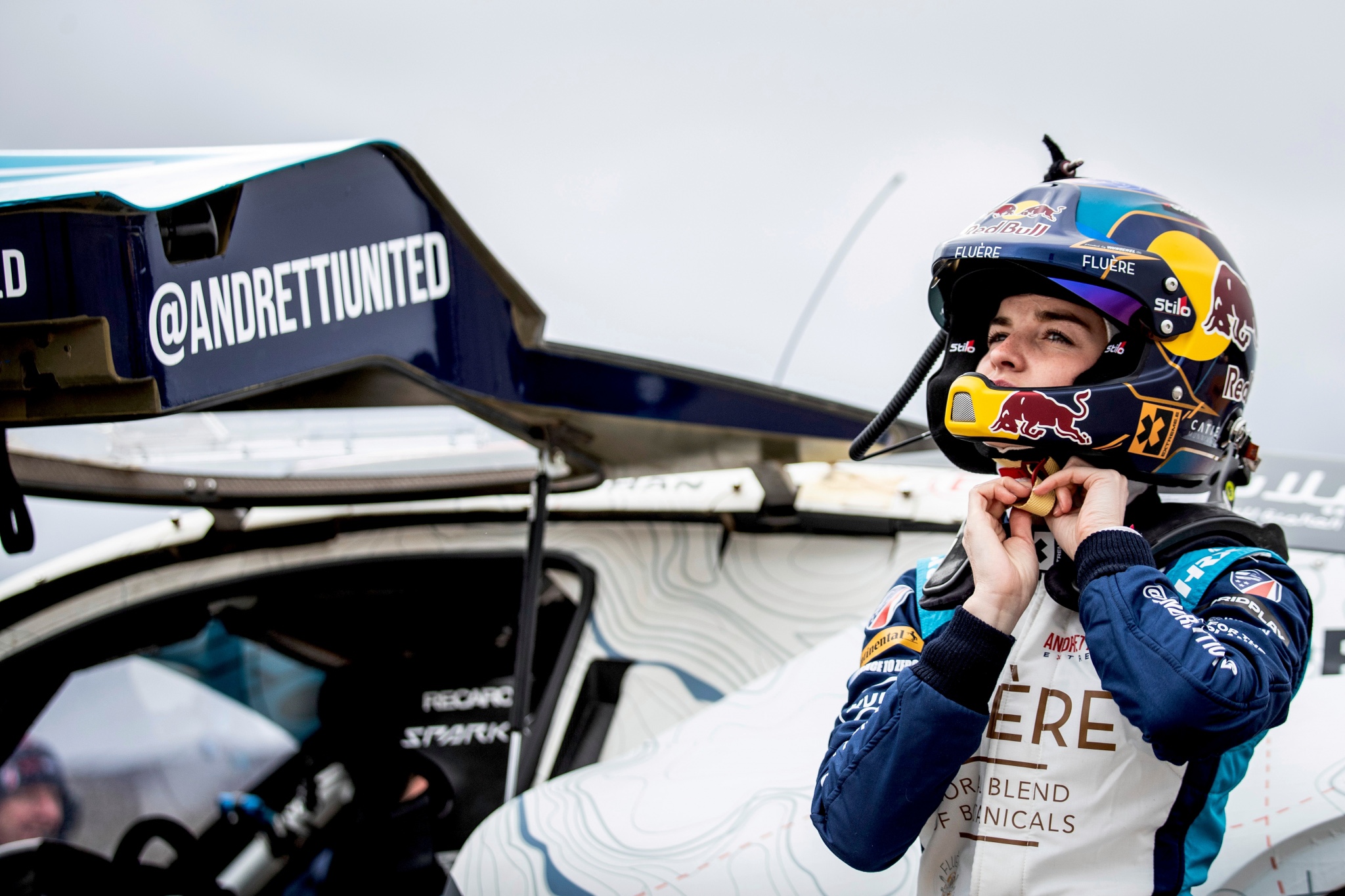 After an enthralling day's racing it was Andretti United who took their first win of the season in Kangerlussuaq, Greenland.
The action kicked off with a bang in the first Semi Final, as top qualifiers X44 faced off against Veloce and Acciona Sainz. Undeterred by the pouring rain, Veloce's Emma Gilmour took an early lead off of the line. It would not last very long, however, as Carlos Sainz used his hyper drive to take the position. From there, he stretched out a decent lead, as X44 and Veloce ran nose to tail through the tight technical sections.
By the time the teams entered the switch zone, Acciona Sainz had a 13 second advantage over their nearest rivals in Veloce. X44 were just a couple seconds further back. But now Acciona Sainz's Laia Sanz faced her toughest challenge yet. All she had to do was hold off two of the most experienced drivers on the grid in X44's Loeb and Veloce's Sarrazin.
Still behind the green Veloce car, Loeb went for an ambitious move up the inside around the lake; a place nobody believed a pass was possible at. It was a bold attempt but ultimately it paid off, as the X44 car overtook Stephane Sarrazin, to continue its pursuit of Laia Sanz. Both Loeb and Sarrazin gradually started catching up to the Acciona Sainz car and the X44 driver used his hyper drive to good effect to take the lead. All three cars approached the rock garden nose to tail. Veloce, who had so far been unable to overtake Sanz, looked to be going out, until Sarrazin took an alternative line through the rocks. He had taken the lead! But, disaster! The alternative line had badly damaged the car and, as he went over the final jump, the suspension broke and he was unable to complete the race.
X44 had won an incredible opening race, with the Acciona Sainz team finishing just 0.72 seconds behind. Both teams had progressed to the final