The championship moves to a new round held on the roads of Czech Republic, Germany and Austria. There are 18 stages run from Thursday evening to Sunday afternoon. Thursday and Friday see the crews tackle the stages in the Czech Republic before heading to the stages in Austria and Germany.
Kalle and Elfyn with their co-drivers, Jonne and Scott continue to battle for this season's world championship and with the points gap between the two crews stands at 31 points. If Elfyn and Scott are to take the champion fight to the final round in Japan, then they will need to outscore their Finnish teammates in this rally. Of course, the championship leaders will open the road throughout the opening stages. Second on the road for Elfyn and Scott will be the best possible position to be given that the roads are likely to get quite messy as the cars complete the stages.
After shakedown on Wednesday, Thursday afternoon will see two Super Special Stages: SSS1 Velká Chuchle (2.55km) and SSS2 Circuit of Klatovy (8.92km).
Friday begins in the German 'Messepark Passau' service park, before heading back to Czech Republic for SS3 Vlachovo Březí 1 (13.66km).
Crews head to the first German stage of the rally on Saturday morning, SS9 Schärdinger Innviertel 1, 15.72km of rural roads.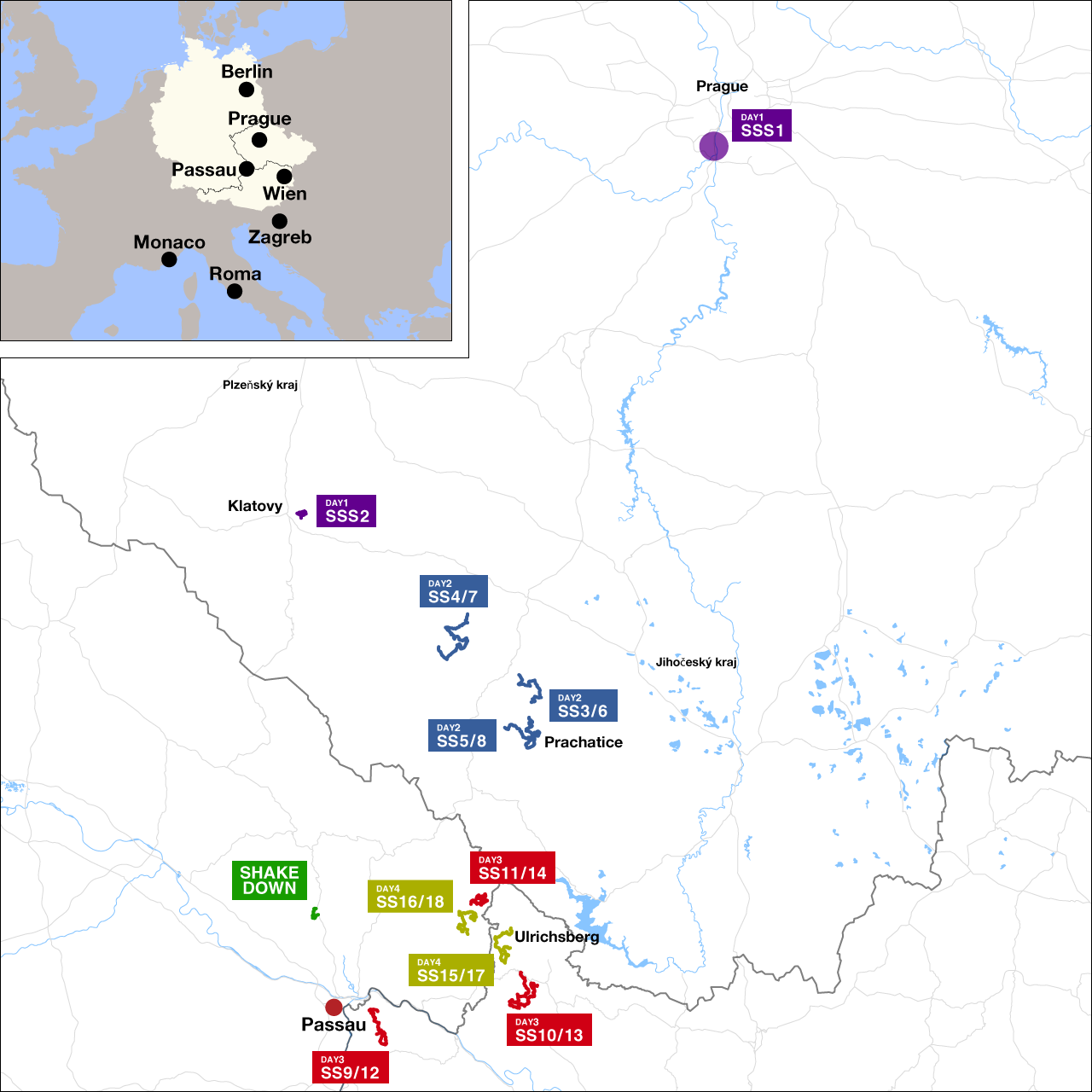 The final stage of the rally is SS18 Powerstage Passauer Land 2 (16.37km), wrapping up Sunday's 67.24km competitive distance.
Let's hear from the drivers ahead of this round.
Toyota Gazoo Racing WRT
Kalle Rovanperä
"The manufacturers' championship is a great achievement for the whole team, and now we will be pushing hard to battle for the drivers' and co-drivers' titles in these last events of the season. When the fight is between team-mates it's always quite friendly and fair with the same cars, so it should be a good one. It's nice to be back on asphalt with a rally car; in our test I was feeling comfortable in the car straight away and hopefully it will be the same in the rally. I'm quite confident that it can be a good event for us: this type of asphalt rally normally suits me best and I have had some good results on these kinds of roads."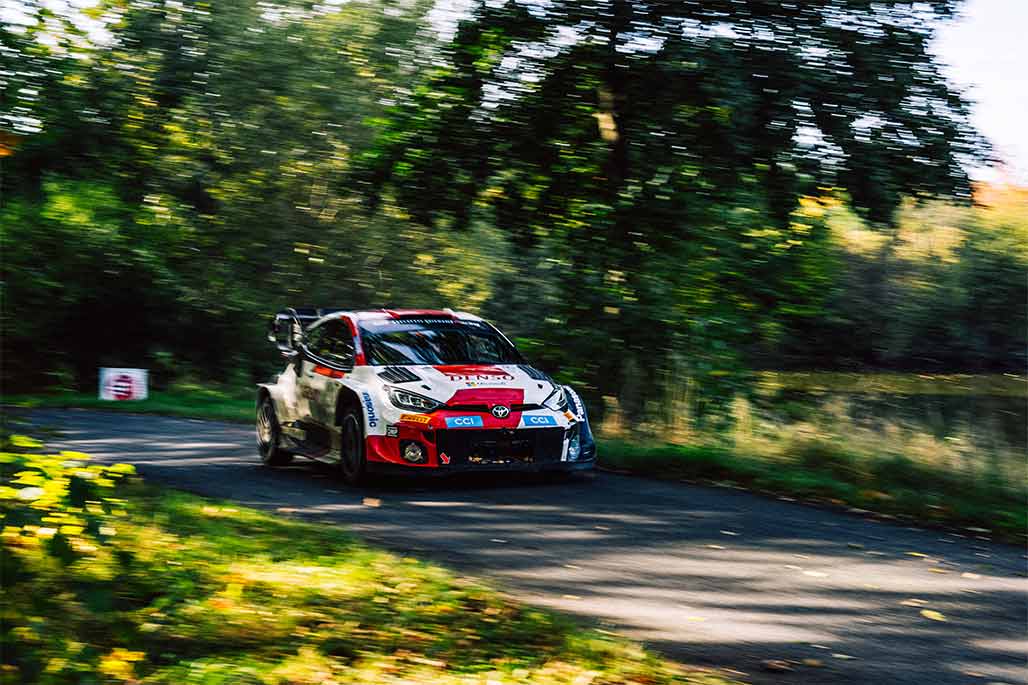 Elfyn Evans
"With two rounds to go, there's still quite a big gap to Kalle in front of us in the championship but it's not over yet, and we know how quickly things can change in this game. We'll be trying everything we can to have two strong rallies to end the season and we'll try to put the pressure on. This is going to be a new rally for everybody and with stages in three different countries, we need to try and have a setup that can work everywhere. With any new rally, it's difficult to gauge from videos alone just what the stages will be like, but the weather is sure to play a massive part in how dirty the roads get and how much grip will be available."
Sébastien Ogier
"I'm really happy that the team are manufacturers' champions again; it's very well deserved after a great job this season. Even though it's hard to know what to expect for this rally, I'm always excited to go into a new challenge. It's also close to home for me nowadays, and I'm sure there will be a lot of rally fans there watching and supporting us. I'm not sure that my starting position will be optimal, but it will probably depend on the weather: if it's dry we can probably fight for the top places, and if it's wet it might be more tricky for us after a few cars have been through the stages. But I always start every rally aiming as high as possible and it should be fun."
Hyundai Motorsport
Thierry Neuville
"It's the new event on the calendar and it's always exciting when you get the chance to discover new roads. It is a tarmac event; I always like to drive on tarmac, so I am looking forward to it. It's going to be a long event between Passau, Prague and also with stages in Austria. It has the furthest liaison distance of the calendar so far, so it will be long distances to travel between stages but I'm sure it's going to be exciting. Usually, we get some footage from the organiser which shows the stages, so we can try to have a look and see what we have to prepare for, especially ahead of the pre-event test – which is going to be crucial on a rally where you could have three different days with three different types of road. We need to be well prepared and that's the main thing you can do. Like every other rally, the goal is victory."
Esapekka Lappi
"It's an interesting concept that I like a lot; it's the first time we have seen this happen in the top-flight of rally. Friday is going to be demanding as I know what the Czech roads are like from past experiences. I do not know Austria so much, but Germany we have experience on thanks to Rallye Deutschland. It's the time of year where there's going to be a lot of rain, as well as leaves from the trees, so it will be a challenge managing the different natural elements. I strongly believe that there will be three different sets of characteristics across the weekend, as it's going to be three different countries. I don't think we have had these kinds of changes on tarmac before, so it will be a unique event to prepare for. The goal is to push, if we do that then I am sure the end result will be good."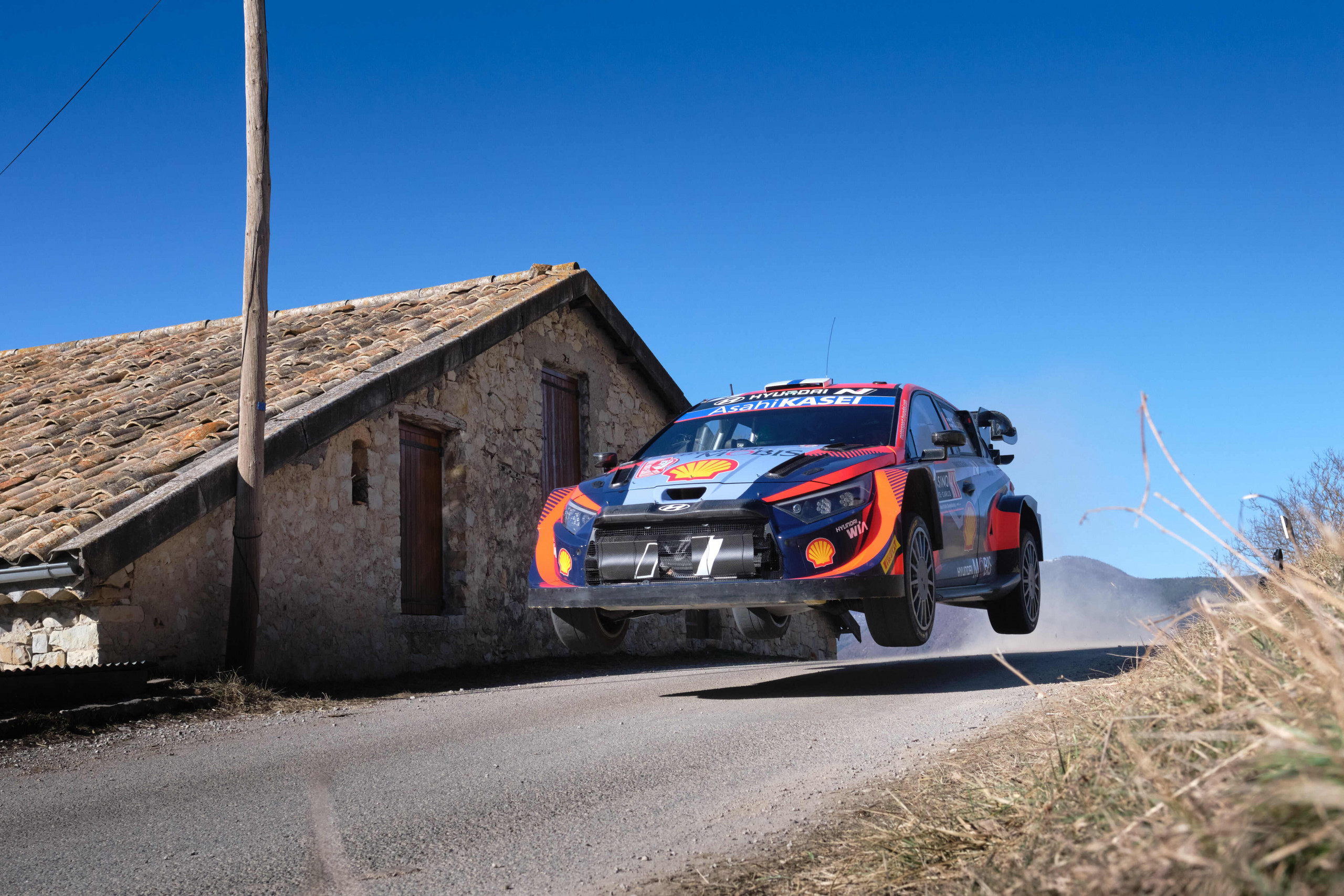 Teemu Suninen
"Central European Rally will be really demanding. It's going to be in three different countries so we can expect to have very different types of roads, different tarmac and a lot of changes, so it will be a big challenge for me – especially when it will be my first rally with the Hyundai i20 N Rally1 Hybrid at a tarmac round. We had a really good test in Austria and got some good experience in the car, but Central European Rally is going to be a lot later in the year, making it the most difficult tarmac rally on the calendar. The conditions will be a lot trickier and that's something new we are facing in the rally. It starts to become autumn time with colder conditions, trees starting to lose leaves, meaning dirt on the tarmac. The goal is to bring the car home and learn as much as we can from our time on the stages. The fact that Hyundai want to see my pace on the tarmac means a lot, so I want to end the weekend with a good result for the whole team."
Emil Lindholm – (WRC2)
"This is the second event in a row that is completely new to me, and since it's taking place across three countries it requires us to think carefully on car set up on different stages. The stages will differ much more than in other rallies because of the change in countries, and the October weather could offer some surprises. In testing, the car has been feeling great so I'm capitalising on that and aim for a podium finish."
Fabrizio Zaldivar – (WRC2)
"Coming off the back of a successful rally in Chile, we are confident that our good performance will continue. It will be our first tarmac rally of the year in the Hyundai i20 N Rally2 as part of WRC2 and it is a very different style of event. The changes of surface from stage to stage will mean we have to have precise pace notes, as we want to maximise pace without putting a foot wrong. Our goal is to continue our momentum from Chile and try to score another top five result."
M-Sport Ford WRT
Ott Tänak
"It's been a while since we were on tarmac, and this event will be a new one in the calendar. It's going to be a great challenge for us, and our clear aim is to take the maximum from these last two events.
"It is very hard to expect anything from this rally as everything is going to be new and I'm pretty sure that the weather will play a major role as well – so we really need to be on it to hit all the targets.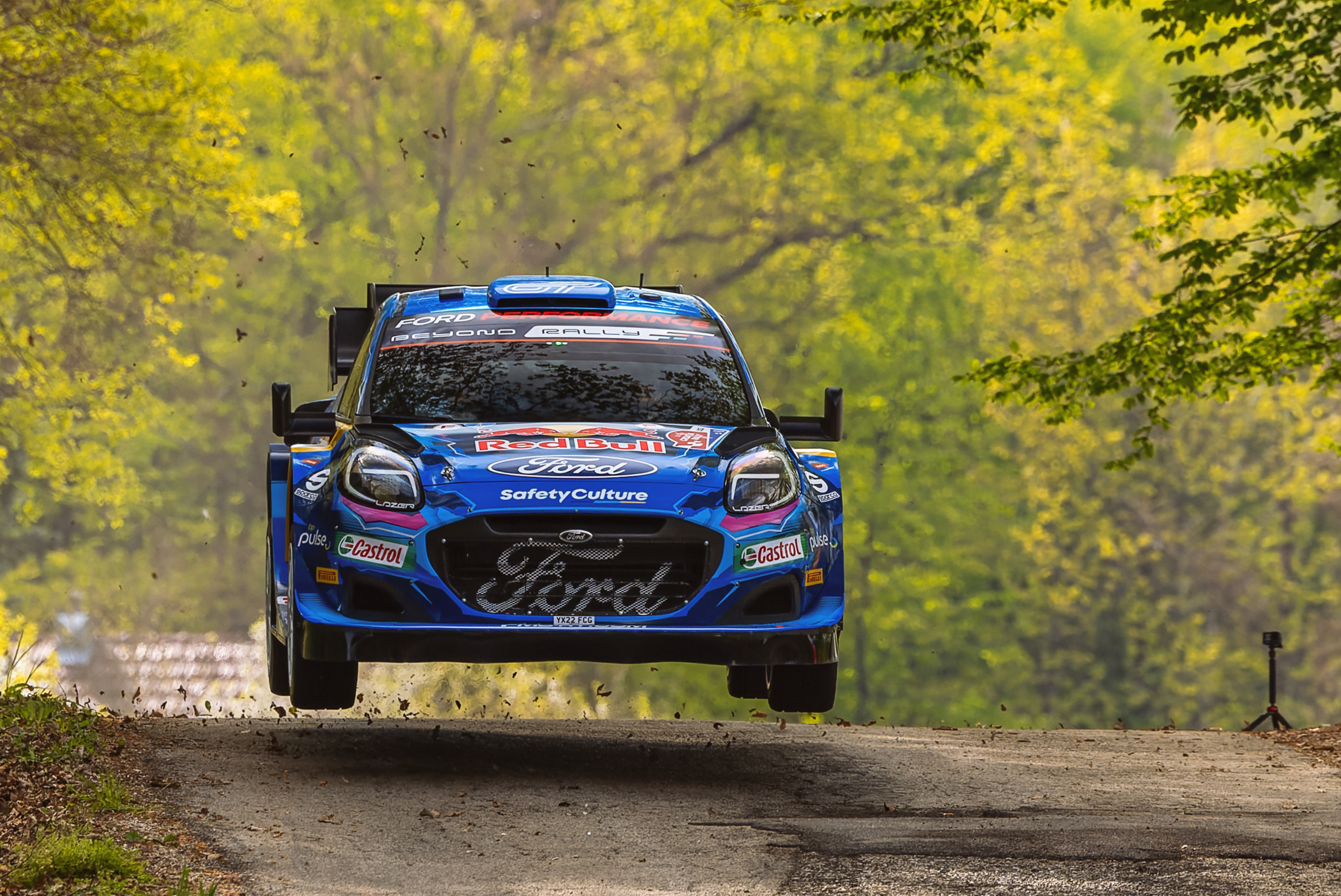 "Chile was the last event on gravel this season and we were able to celebrate success together with the team which felt good. But the job is not done yet – we have two more to go, and we will keep pushing."
Pierre-Louis Loubet
"I'm happy to do my first rally with Benjamin. After the accident in Chile, I need to get some confidence back and have a clean rally. I want to enjoy the driving in Germany for sure.
"It's been a nice feeling to be back on Tarmac in the Puma during the test this week so I'm looking forward to seeing what the event brings."
Grégoire Munster
"The main thing we were learning in Chile is the hybrid features in the car; when to use it and in which situations. We were also understanding the aero and also getting used to the road position, as we start earlier on the road than in the Rally2. I'm not sure I will be able to carry that experience onto this Tarmac event, because the road position will be different again.
"Everything feels different on Tarmac because you have more traction, but on the test we tried to get used to the car on the surface and tried to do some different things with the set-up. The car obviously has a great base and gives you a lot of confidence to start with, but it's helpful to get some more ideas in case the conditions change on the rally, then we know what direction we can go in with the set-up."
Adrien Fourmaux – WRC2
"It's a new event for everyone so it's a bit of a zero-point, which is a positive. We have to keep challenging and developing our pacenotes throughout the weekend. It's nice to have a new tarmac WRC event, covering three countries, and the roads look to be very different each day.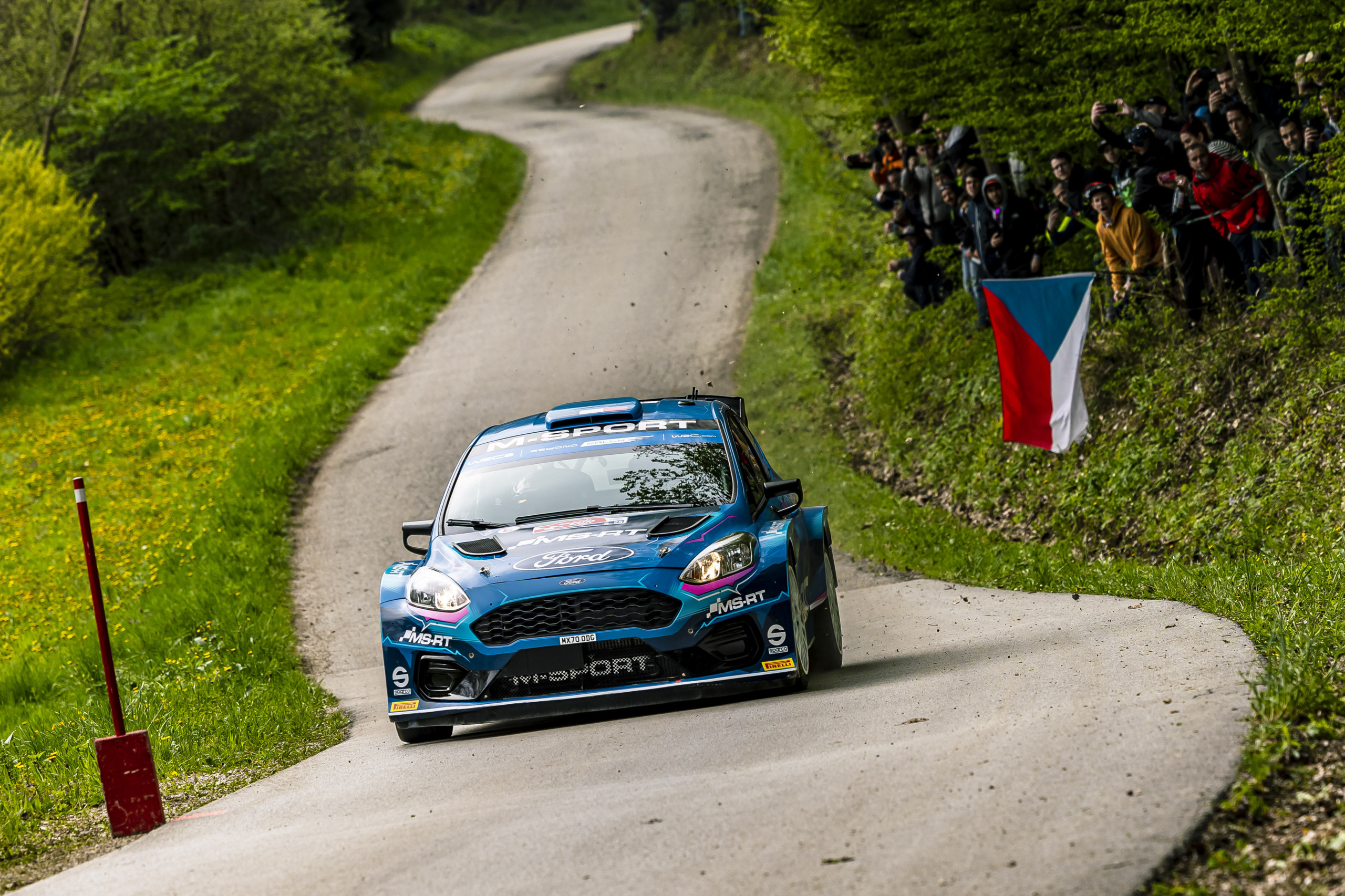 "It's nice to be back on tarmac after so many gravel events, and we completed a preparation rally in Austria this weekend to get ready for Central Europe – fine-tuning the set-up and learning as much as we can which should help us this weekend."
Summary
Well, we are set for a fight on the tarmac roads in the Czech Republic, Germany and Austria! How the crews deal with the conditions on the stages will be significant and the information from the safety crews will be also very important.
If you are following the stages live the first thing to mention is that shakedown is a day earlier on Wednesday, not Thursday and the first stages are on Thursday afternoon.
Predictions as always are hard to make, but the crews with the best combination of experience and best road position will likely fight over victory.