Coming into day two Thierry held a narrow lead over Seb with six stages and 141km's ahead of them. Jourdan would open the road throughout the day in his Puma, the Greek driver set to enjoy himself again.
Into SS7 Pavliani 1 – 24.25 km and Kalle was fastest from Seb and Thierry. Seb retook the lead at the end of the stage, now leading the Belgian by 7.8 seconds. In WRC2 Andreas was fastest in the stage from Marco and Yohan who continued to lead the category from Marco who'd made his way into second overall, pushing Gus down to third overall.
Next up was SS8 Karoutes 1 – 28.49 km and guess what! Thierry retook the lead from Seb who'd gone straight on at a left-hand junction! The gap remained very small though, just two seconds between them. Seb was second fastest in the stage and Elfyn third, the Welshman moving ahead of Dani and back into fourth place. Andreas made it another category win from Marco and Joona, whilst the category top three remained Yohan, Marco and Gus.
The final stage before the service break then, SS9 Eleftherochori 1 – 18.02 km and Kalle was fastest from Thierry and Seb again. This trio were dominating the top of the timesheets. There was drama for Elfyn though as he stopped near the end of the stage with a warning light on his dash. Having switched to EV mode, he and Scott finished the stage, losing a huge amount of time sadly and Dani moved back ahead into fourth place, however just 6.4 seconds remained between the crews. There was drama in WRC2 though as second placed Marco crashed out. Andreas was again fastest from Gus and Sami, whilst Yohan continued to lead from new second placed Gus and Sami was now third.
After the service break, SS10 Pavliani 2 – 24.25 km saw Kalle set the fastest time from Seb and Elfyn, whose GR Yaris had been fixed. We had a new leader as well. Yep, Thierry had not just lost the lead, his steering was broken, and he was out for the day. There was a change also in the lead of WRC2 as Yohan suffered a puncture and fell to third place. Gus took over the lead, whilst Andreas came into second place.
Kalle also won SS11 Karoutes 2 – 28.49 km from Seb and Elfyn. The Welshman moved into third place overall with his pace through this one, although he did suffer a tyre off the rim. His teammate, Takamoto had a terrible stage, suffering a double puncture! Crazy stuff. Andreas was quickest again in WRC2 from Adrien and Gus. The Brit continued to hold the lead from Andreas and Yohan.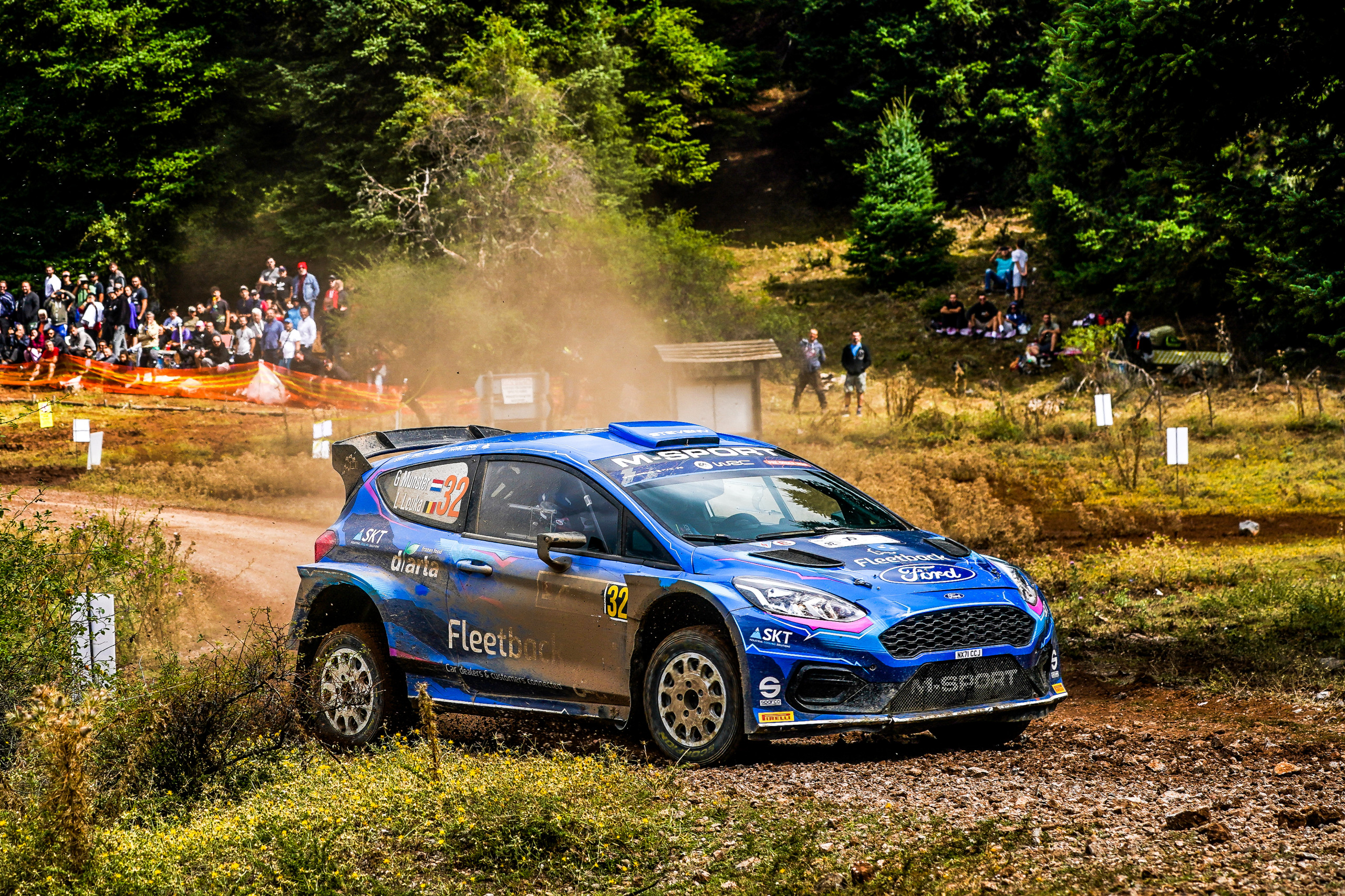 The final stage then of the day, SS12 Eleftherochori 2 – 18.02 km which had a sting in its tail… Seb and Kalle were battling for the lead, and it was great to see the Toyota teammates allowed to fight in the way they were really going for it. However, the Frenchman suffered a rear suspension failure and stopped on the stage to try and fix the problem. It could not be done though, and they finished the stage with two flat tyres and also the left rear suspension at a very bad angle. They did attempt to make it back to the service, but they were not able to and that meant they were out. Meanwhile Dani and Elfyn continued to fight, and now this was for second overall, the Spanish crew moved ahead again of Elfyn and Scott. Incredibly there was a lead change also in WRC2 with Andreas passing Gus! Yohan remained in third place.
Let's check the top places and hear from the drivers.
Classification after Day Two
| | | | | |
| --- | --- | --- | --- | --- |
| 1 | K. Rovanperä | J. Halttunen | Toyota GR Yaris Rally1 Hybrid | 2:29:40.5 |
| 2 | D. Sordo | C. Carrera | Hyundai i20 N Rally1 Hybrid | +2:04.4 |
| 3 | E. Evans | S. Martin | Toyota GR Yaris Rally1 Hybrid | +2:09.4 |
| 4 | O. Tänak | M. Järveoja | Ford Puma Rally1 Hybrid | +4:49.7 |
| 5 | E. Lappi | J. Ferm | Hyundai i20 N Rally1 Hybrid | +6:16.2 |
| 6 | T. Katsuta | A. Johnston | Toyota GR Yaris Rally1 Hybrid | +7.02.2 |
Toyota Gazoo Racing WRT
Kalle Rovanperä
"I think we had a good day today. We were fast and we were also really consistent, which is quite important in a rally like this. Like we saw today, a lot of things can happen. It's not nice when those things happen to a team-mate, and Seb was driving a good rally. I had the championship to think about, so I tried to avoid taking the last risk all the time and it worked out pretty well. I can be pretty happy with the pace also. We were pushing hard but still driving clever, backing off in the rough places. Of course, tomorrow will still be a tricky day and we need to stay clever, but hopefully we can get it done."
Elfyn Evans
"It's been a tough day out there. It's been quite a mix during the day with different conditions all the time. We picked up some trouble on the last stage before service this morning, so in one sense we're lucky to still be in the rally. We didn't have a lot of margin to get the car back, but we managed to do it and although it was a shame to drop the time, it was good to still be in the fight. Then the afternoon was quite rough in places, and I was trying to look after the car as much as possible. I'm happy to be here tonight and it's still all to fight for tomorrow."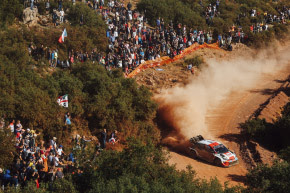 Sébastien Ogier
"It was a challenging start already this morning with some muddy sections in the first stage, and the last one was quite rough. Our first loop could have been better, but I was happy to get through without big drama. Then the whole afternoon was quite eventful. In the place where Thierry had his issue, I also had an impact and some damage, but we managed to continue with good pace. Then, leaving the regroup before the last stage we lost hybrid. After a couple of kilometres we started to have a puncture at the rear, and then a second one. I tried to carry on slowly but unfortunately exiting a hairpin I heard a very small bang, and the left-rear upright was broken. I tried everything I could to fix it and bring the car back, but it was too much."
Hyundai Motorsport
Dani Sordo
I am quite happy with today; I would like to be closer to the others, but we managed the conditions quite well and now we are in second. In all honesty, while the stages were a little bit demanding, they were much better than we expected. The second stage of the loops was slippery and hard on the tyres – a proper Acropolis stage – and Eleftherotori had stones everywhere, so we had to take it very carefully for the car. In the end, we have no problems on the car, which is very important. We have a lot of work to do tonight – tomorrow is a long day, and the stages were in a really bad condition during the recce, but hopefully we can bring home a good result for the team."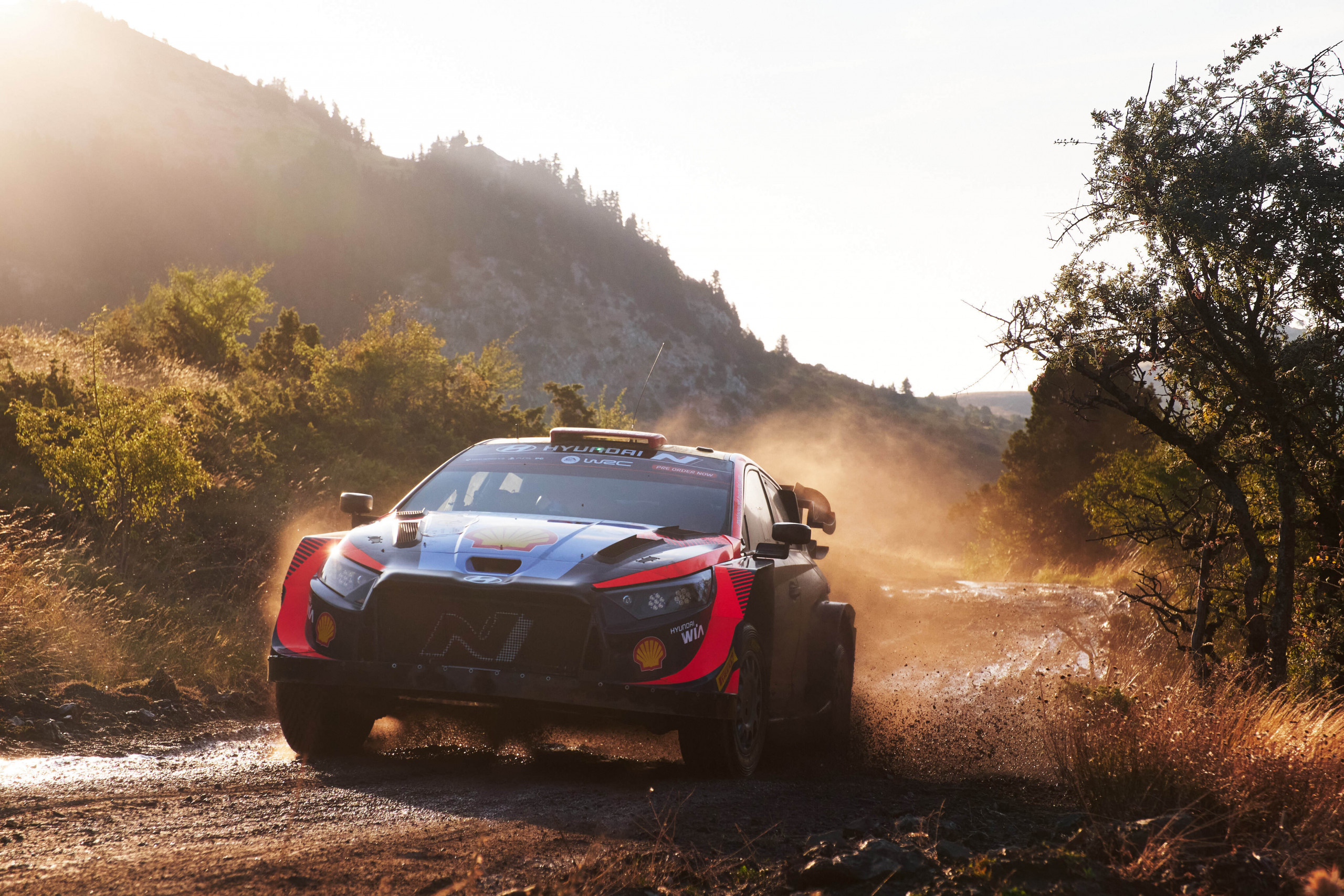 Esapekka Lappi
"A bit too much action today! Our issues started yesterday, and then continued today with the handbrake in the morning and then later the transmission. For sure, the result is really bad; I don't know what I could do differently. I guess it is just bad luck. The conditions today were much better; we thought during the recce it would be a lot tougher, but it's dried up a lot and I thought the stages were quite good. Let's see what we can do tomorrow; we'll keep our eyes on Power Stage points, but first we need to get there."
Thierry Neuville
"We were leading the rally but unfortunately, we were forced to retire for the day on SS10. We were about 11km into the stage, following the line, when we drove over a hole and the suspension broke. We don't know exactly what broke, I think the accumulation of vibration and shocks throughout the weekend caused a suspension failure after an impact. At the end of the day, this is one of the roughest rallies of the season, and this year it is particularly tough for the cars. It's very frustrating to be unlucky again this weekend considering all the hard work and efforts everybody puts in to get the best possible result. The performance was there but everything needs to be perfect to score the maximum points. Now, we look forward to the upcoming event to finish on a high on the last three rallies of the season."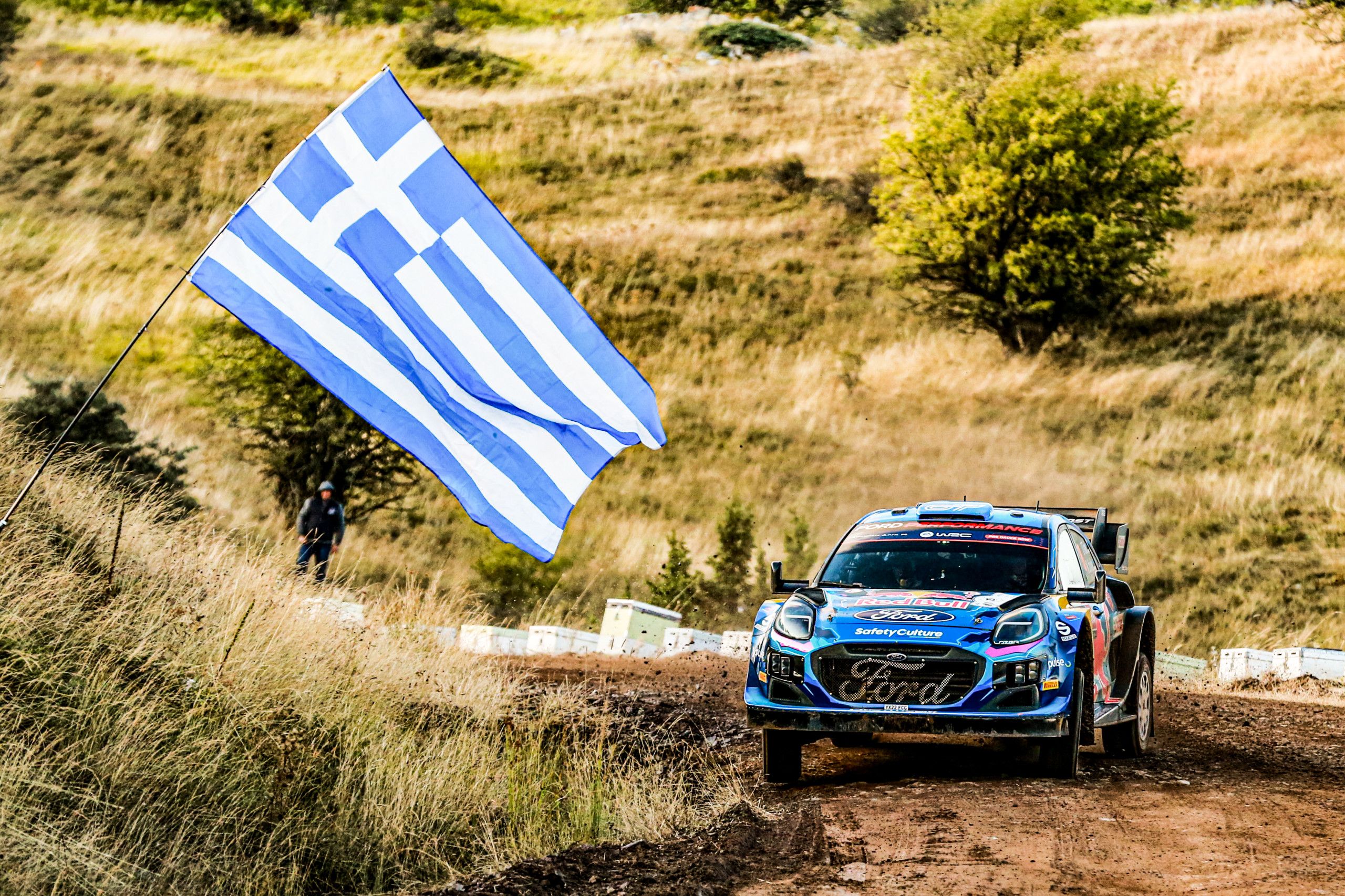 Sunday
Well, just three stages to complete this event, with the classic Tarzan stage before two runs of Grammeni, last seen in 2005. Can Kalle hold on to win? He can, but will there be a final sting in the tail? Also, can Elfyn pass Dani once more and secure second place on the podium?