The final day then with Elfyn and Scott leading the event by 32.1 seconds over Thierry and Martijn. There was a battle to the finish between Takamoto and Teemu for the final podium spot. I should correct myself following yesterday's report. Takamoto has already taken three podiums at the top level, so could this be his fourth at the top level?
There remained 51km's over four stages to decide the 2023 edition of this truly classic rally. Once again Pierre-Louis would open the road throughout the final day.
Into SS19 Moksi – Sahloinen 1 – 16.56 km and Elfyn was fastest from Teemu and Takamoto. The Finn had closed the gap to third placed Takamoto, just 4.5 seconds between them. Elfyn's pace had increased his lead to 36.6 seconds. Meanwhile in WRC2 the top three fastest were Emil, Roope and Andreas, whilst the top three overall remained Sami, Adrien and Nikolay.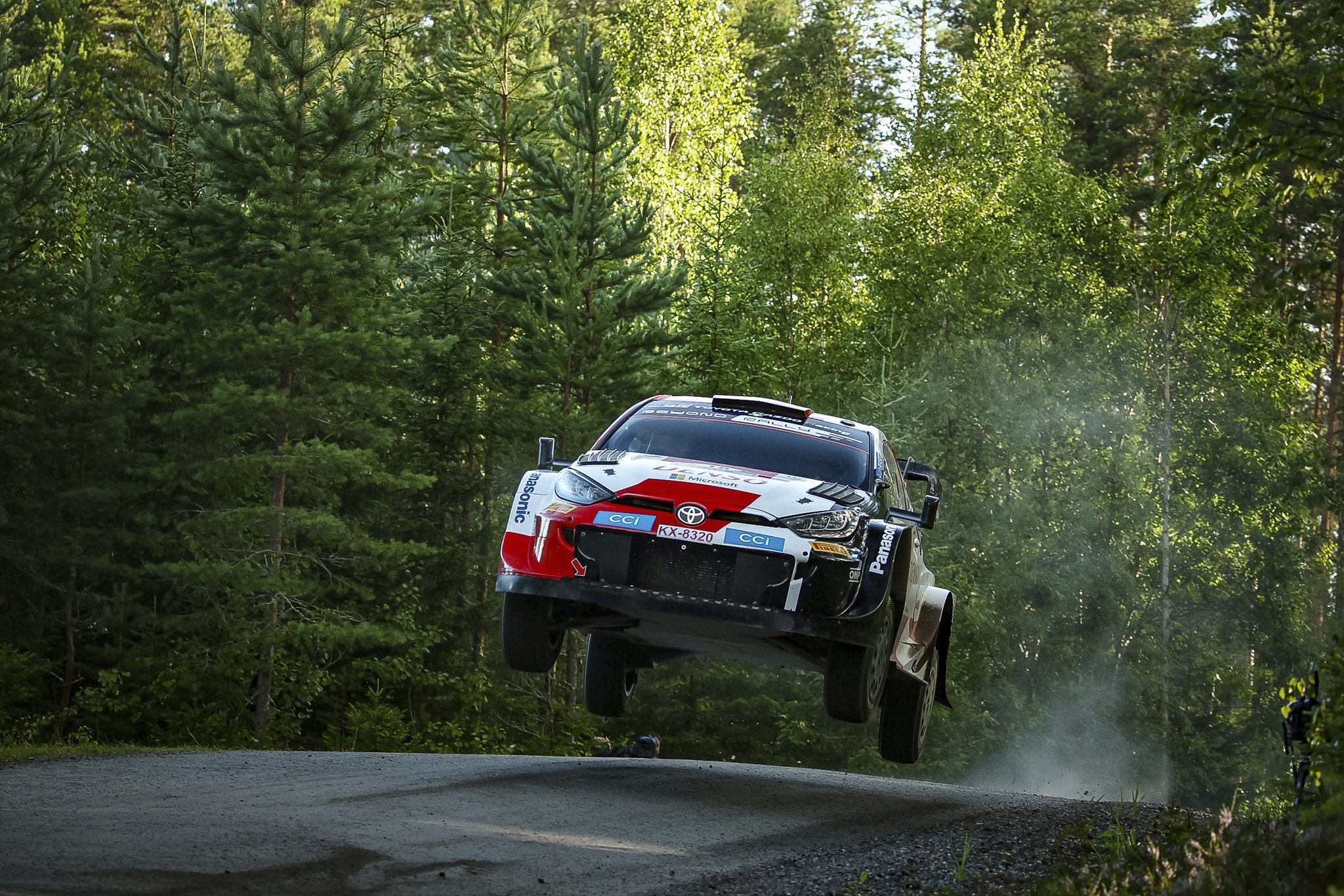 Next up was SS20 Himos – Jämsä 1 – 9.26 km and Takamoto won the stage from Thierry and Teemu. The Finn had a wild moment on the top of the hill as he came down the hill. In WRC2 Nikolay was fastest from Emil and Andreas whilst the top three in the category remained the same.
Into the penultimate stage then, SS21 Moksi – Sahloinen 2 – 16.56 km and Elfyn was again fastest from Thierry and Teemu. In WRC2 Emil was fastest from Nikolay and Sami who remained firmly in charge of the category. He and Enni were on their way to a likely first category win.
It was time for the final stage and early pace setter Pierre-Louis's time was eclipsed by Jari-Matti as the Finnish legend completed his 210 WRC event. Thierry came through to set the fastest time. The big question was now could or would Elfyn push to take the stage win and all five points to go with it? Well, he was up on every single split and won the stage by nine tenths of a second. What a drive from the Welsh wizard, taking his second Finnish win. In WRC2 Sami and Enni took their first victory, this coming after their first podium in the category last time out in Estonia.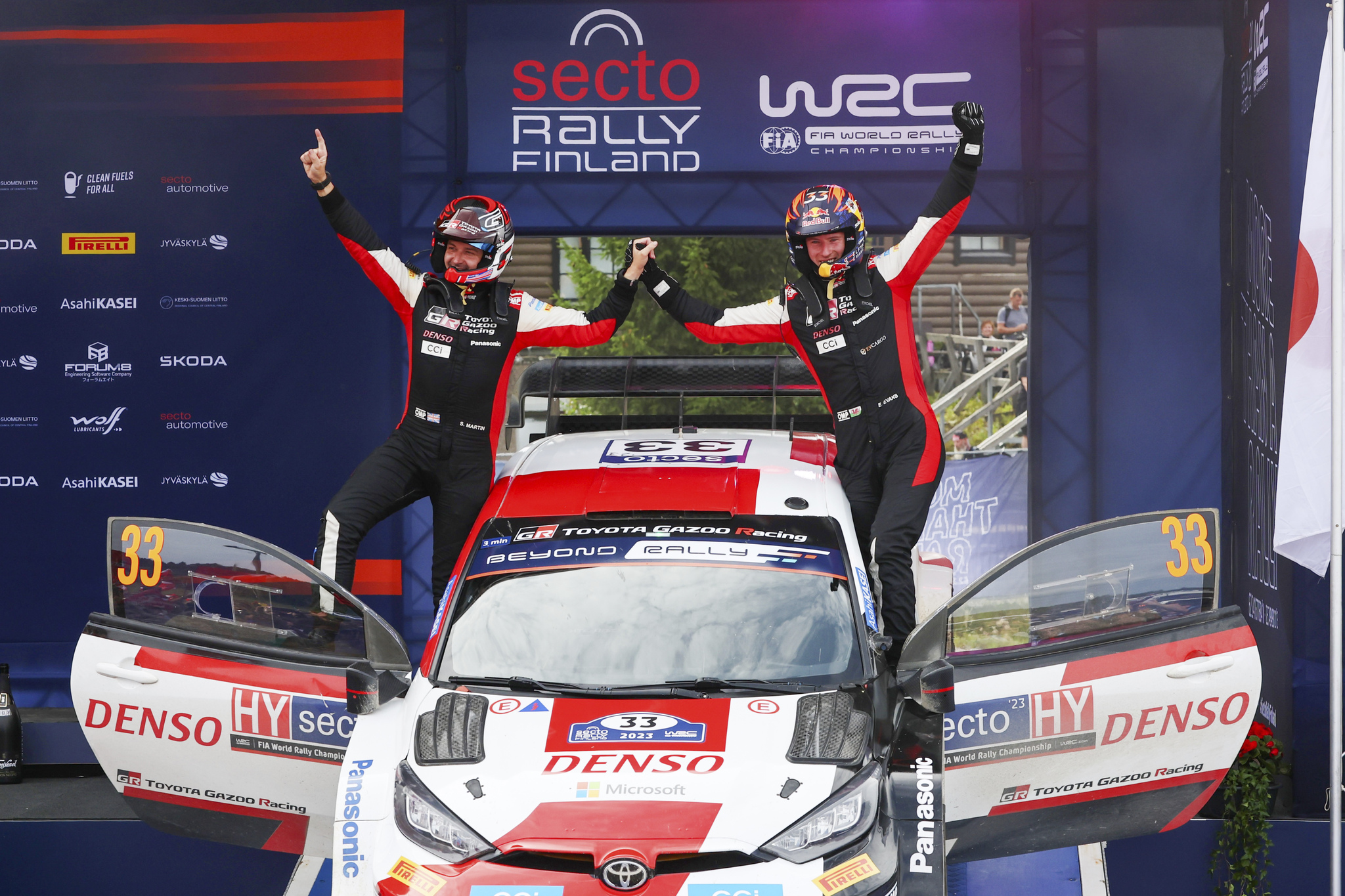 Let's take a look at the top ten.
Final Overall Classification –Rally Finland
| | | | | |
| --- | --- | --- | --- | --- |
| 1 | E. Evans | S. Martin | Toyota GR Yaris Rally1 Hybrid | 2:33:11.3 |
| 2 | T. Neuville | M. Wydaeghe | Hyundai i20 N Rally1 Hybrid | +39.1 |
| 3 | T. Katsuta | A. Johnston | Toyota GR Yaris Rally1 Hybrid | +1:36.7 |
| 4 | T. Suninen | M. Markkula | Hyundai i20 N Rally1 Hybrid | +1:41.0 |
| 5 | J. M. Latvala | J. Hänninen | Toyota GR Yaris Rally1 Hybrid | +4:09.4 |
| 6 | O. Solberg | E. Edmondson | Škoda Fabia RS | +9:33.6 |
| 7 | S. Pajari | E. Mälkönen | Škoda Fabia RS | +10:03.7 |
| 8 | A. Fourmaux | A. Coria | Ford Fiesta Mk II | +10:37.5 |
| 9 | N. Gryazin | K. Aleksandrov | Škoda Fabia RS | +11:11.5 |
| 10 | A. Mikkelsen | T. Eriksen | Škoda Fabia RS | +11:35.2 |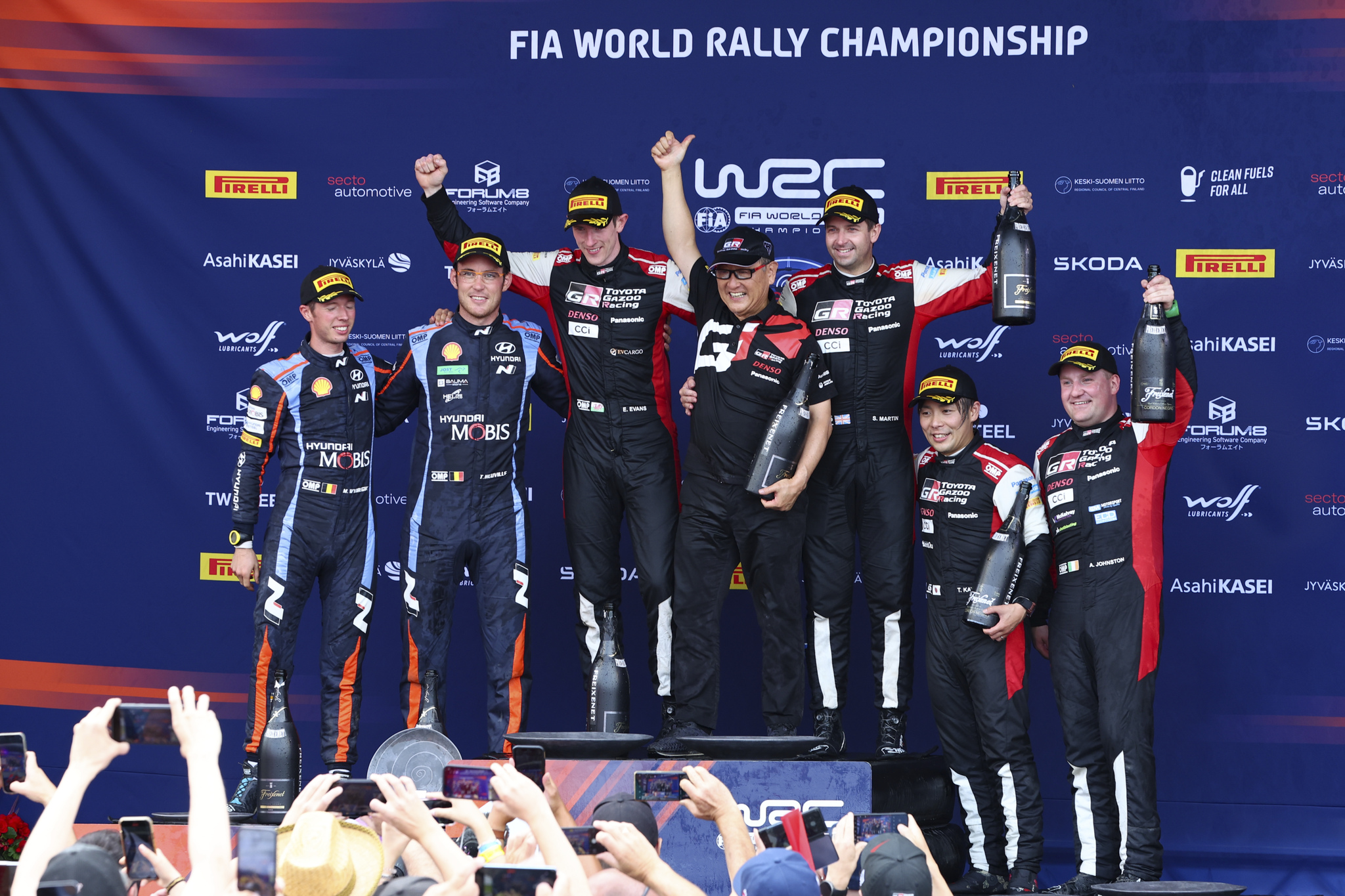 Toyota Gazoo Racing WRT
Elfyn Evans 1st Overall
"It's been a great weekend for us, and it feels pretty special to win this rally for the second time. It's one of my favourites and a home rally for the team with the factory being based in Jyväskylä. It also feels really special to win with Akio here this weekend and to share the podium with him and with Taka as well. It's been fantastic to drive this car on these roads and it's been a joy to be behind the wheel. We had a really nice feeling almost from the beginning. We were sorry to lose Kalle from the fight on Friday but then we could make a few little steps with the setup for Saturday which really boosted my confidence. Things really clicked and the stage times came naturally. It's a positive weekend in terms of the championship as well and we're now a bit closer to Kalle than we were before."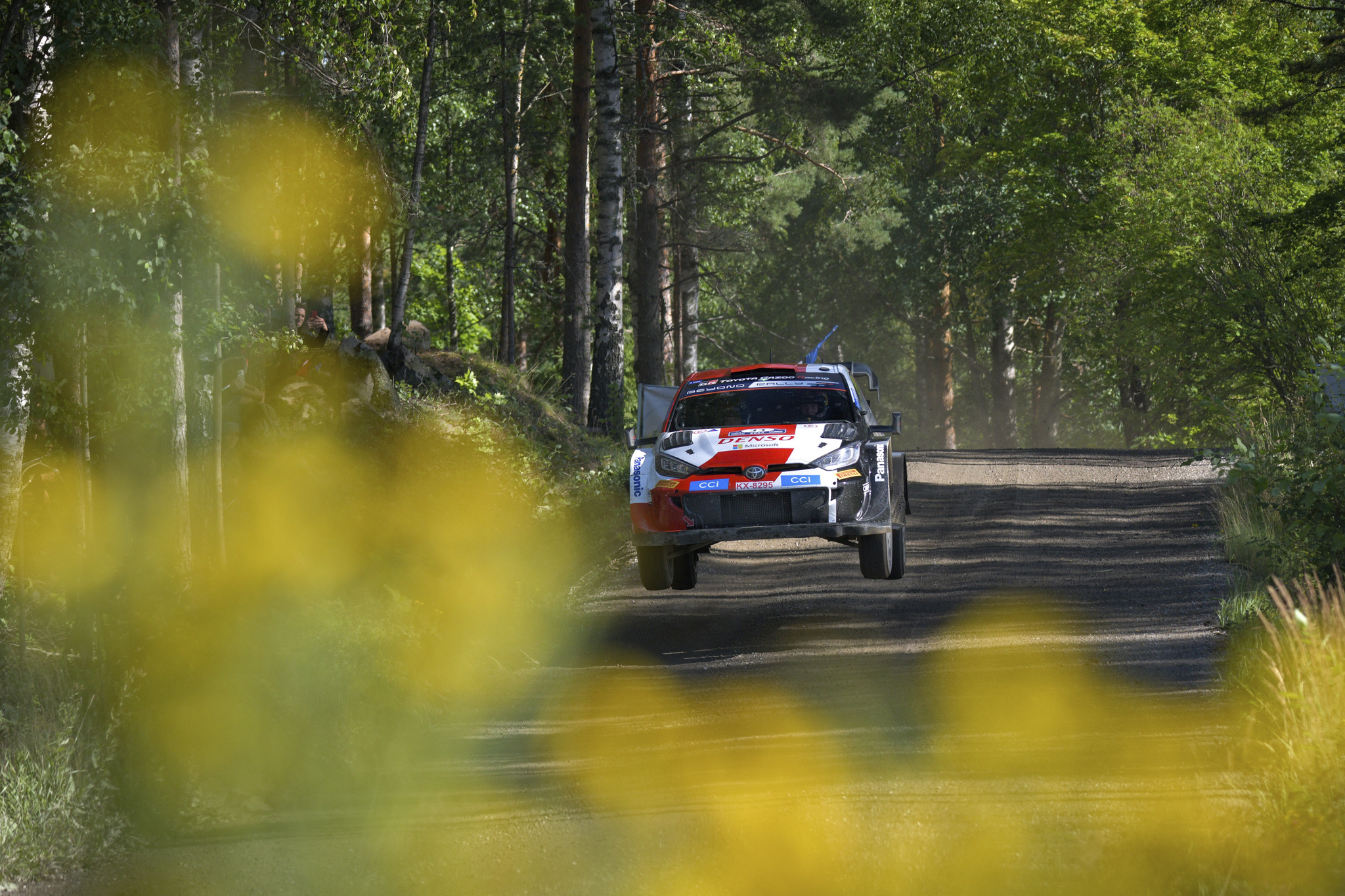 Takamoto Katsuta 3rd Overall
"I'm very happy to be on the podium at Rally Finland, my second home rally. It's a really big thing for me and the team and also for Akio-san. He was giving me extra energy and motivation which was helping in the really intense battle that we had with Teemu. He was doing a really good job so it was not so easy, but we managed to make some gap on Saturday evening when the conditions were tricky, and this made the final day a bit less stressful. After Rally Estonia we worked really hard together with the team's engineers to analyse where I could improve, and this was why I could perform well already from Friday morning. I must also say thanks to Kalle who was giving me advice during our tests for driving these Finnish roads."
Jari-Matti Latvala 5th Overall
"It has been an amazing and fun feeling all weekend, I really enjoyed the driving in this car. Thank you to Akio and the team for giving me this great opportunity. It's been something really phenomenal that I will remember for the rest of the life. It was extraordinary to be able to drive relaxed without having to think about the results. When the conditions were difficult, we could just drive with our own rhythm and to end up fifth overall and even score in the Power Stage, it's just fantastic. It is also really special to see Elfyn on the top step of the podium and Takamoto in third and I'm really happy for both of them."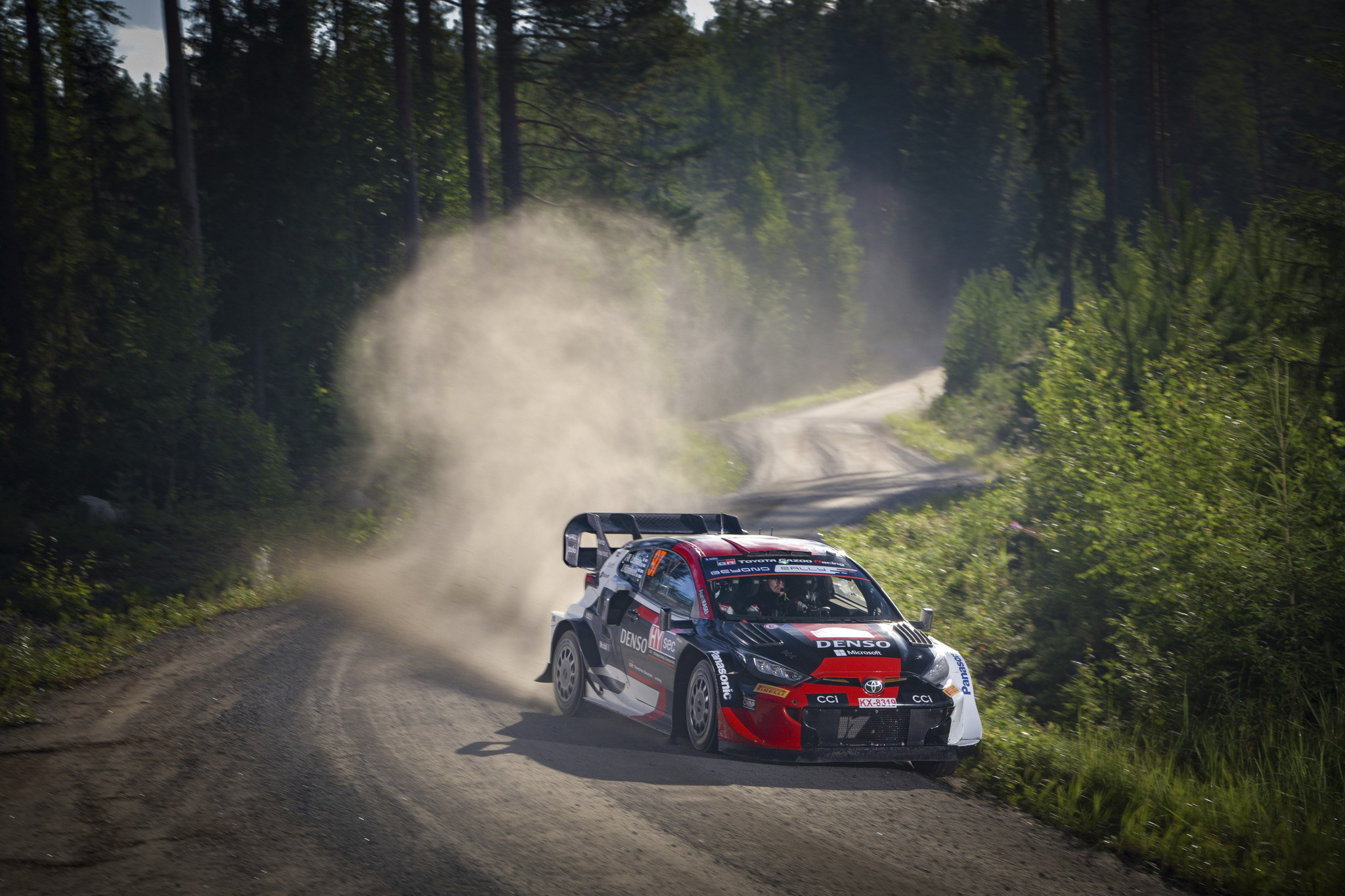 Hyundai Motorsport
Thierry Neuville 2nd Overall
"It is a big relief to be back on the Rally Finland podium after ten years of what I would say was a struggle. It shows that the team and the changes that are ongoing are heading in the right direction. I think it's clearly a sign that we have to carry on. I'm happy we have a bit of a break as this weekend was quite exhausting, but we have done the job. Thank you to the team."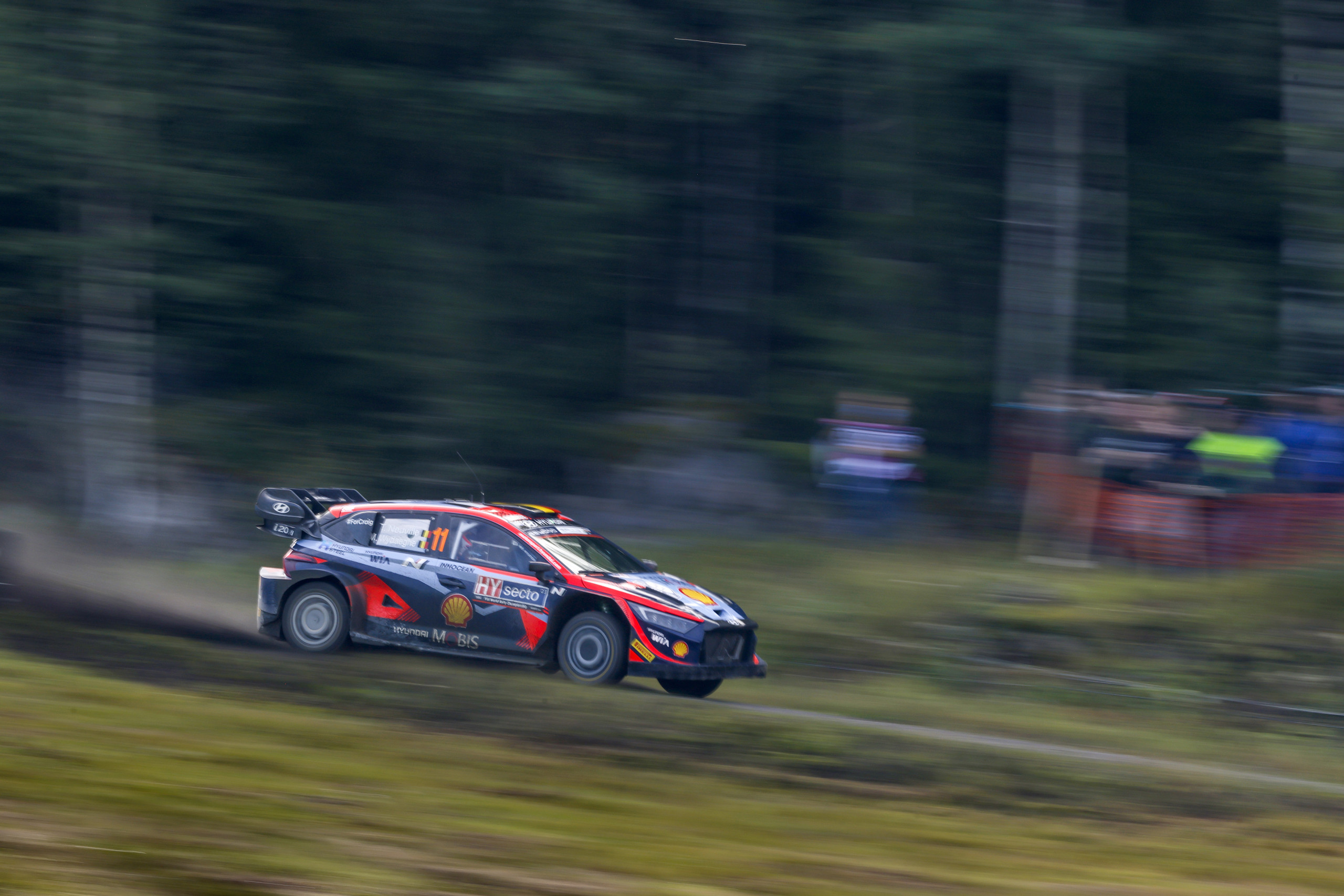 Teemu Suninen 4th Overall
"I would say the result itself is quite good even if there is some disappointment to miss out the podium. There is a lot to process after these two rallies that will help prepare the next one and come back stronger. It has been a pleasure working with the Hyundai Motorsport team, they are really supporting me and giving me everything they can. I'm really looking forward to the next rally together."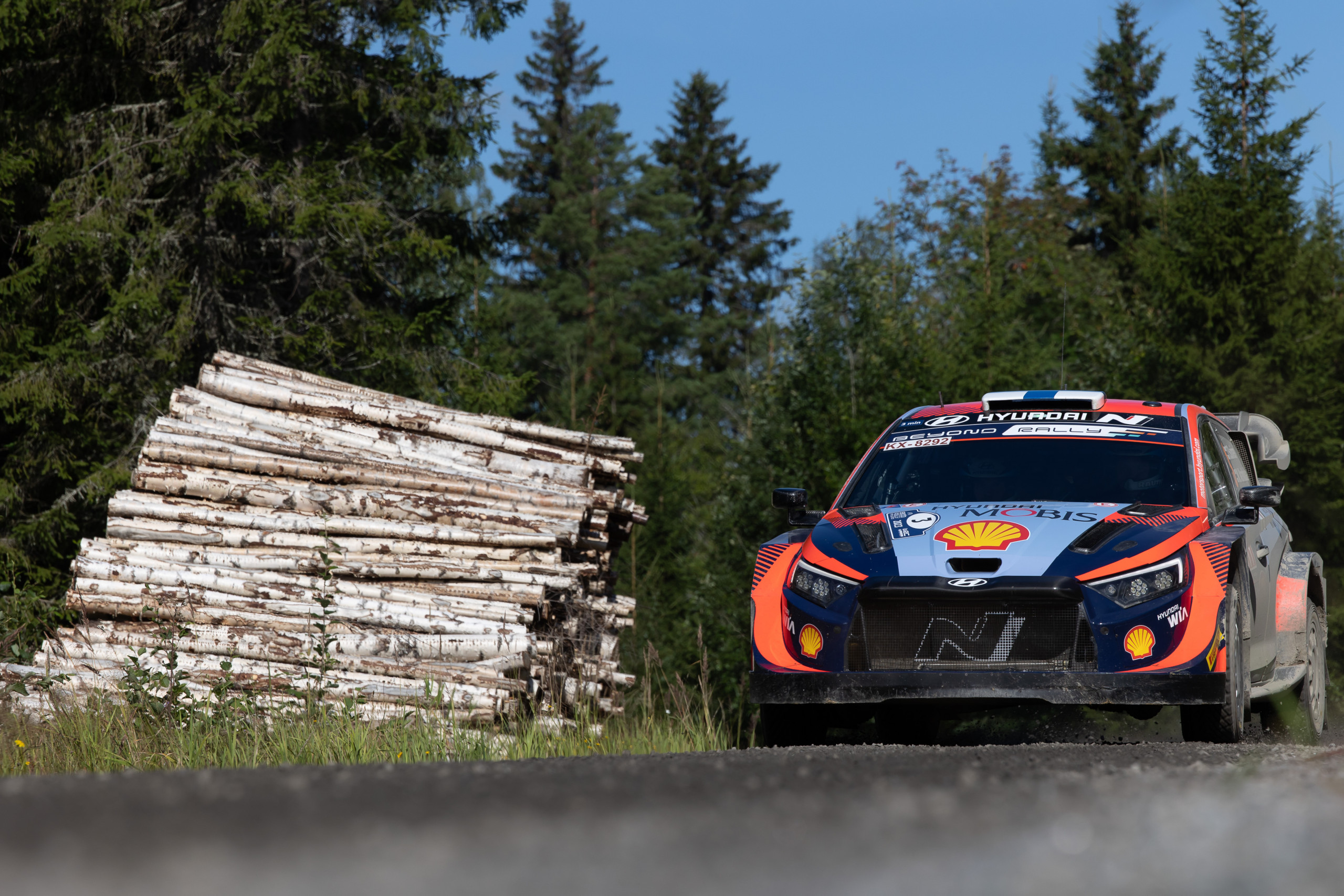 M-Sport Ford WRT
Adrien Fourmaux, 2nd in WRC2, 7th Overall
"I have to say that the team has been working really well and we had a great result here in Finland. We had no issues at all on the car, it was a perfect weekend for us, we had all the info we needed in the stages. We are really happy; it wasn't in the plan to be here and finishing this rally on the podium in second position is a great consolation for everybody and for us. I was really happy to be fighting with the Finnish drivers on these roads, it was quite special."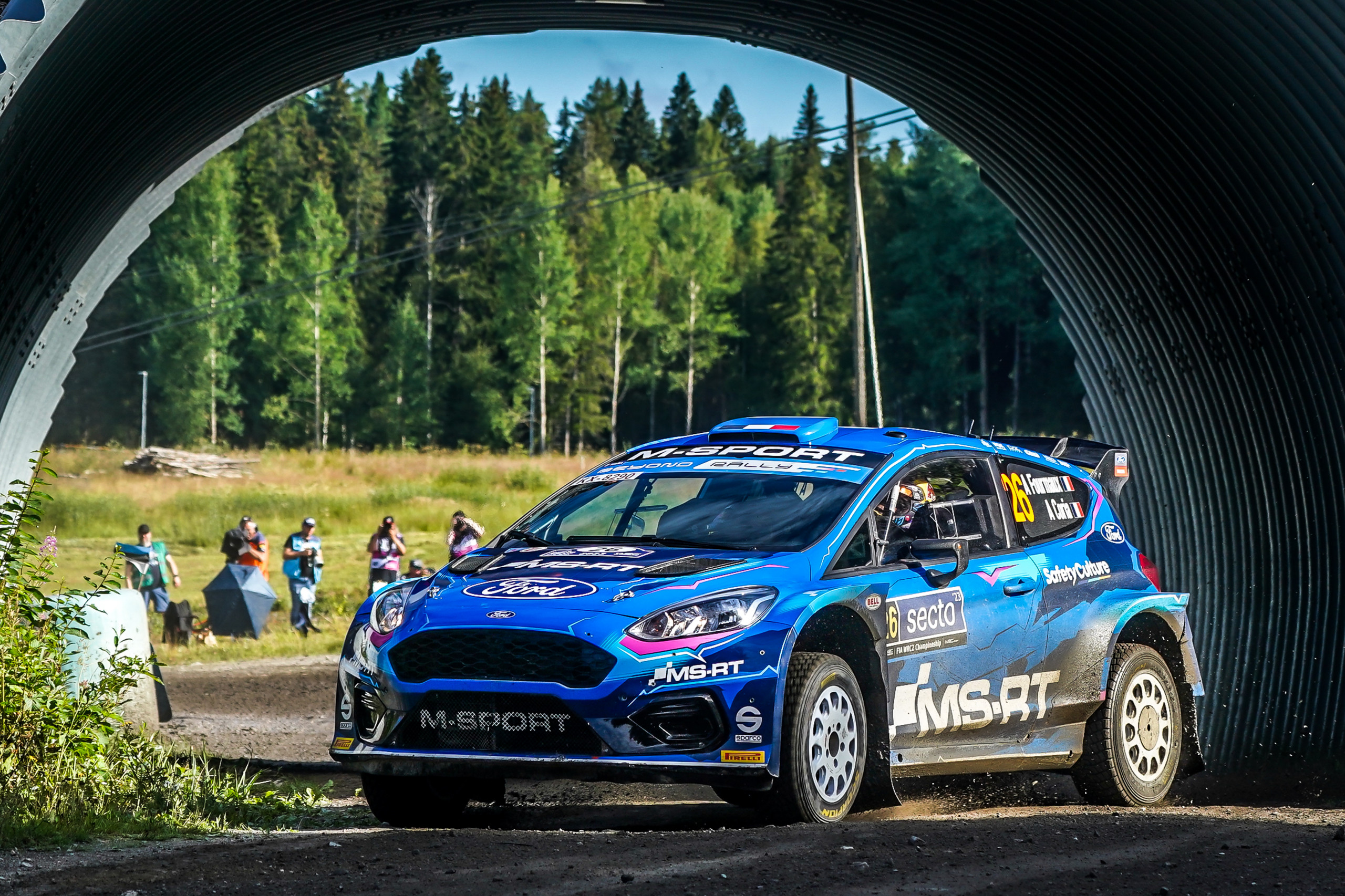 Grégoire Munster, 9th in WRC2, 15th Overall
"It was a good rally for us, we learned quite a lot. The pace was improving steadily stage by stage, even though on some stages we had difficult weather conditions. We had to try different things with the set up and so that was also a very nice learning experience."
Pierre-Louis Loubet, 46th Overall
"I am quite disappointed about the weekend, we tried to be on the pace, but unfortunately, I hit a tree and had to restart. We did a good day on Saturday, but today it was difficult to maintain a high pace as we were nursing a small issue with the engine that meant we lost some power. We tried our best during the power stage to score more points.
"Greece is next, we had some strong pace there last year and I hope everything goes well there. I think even though not everything is going in the right direction with results, the progress is there, and we just need to keep pushing."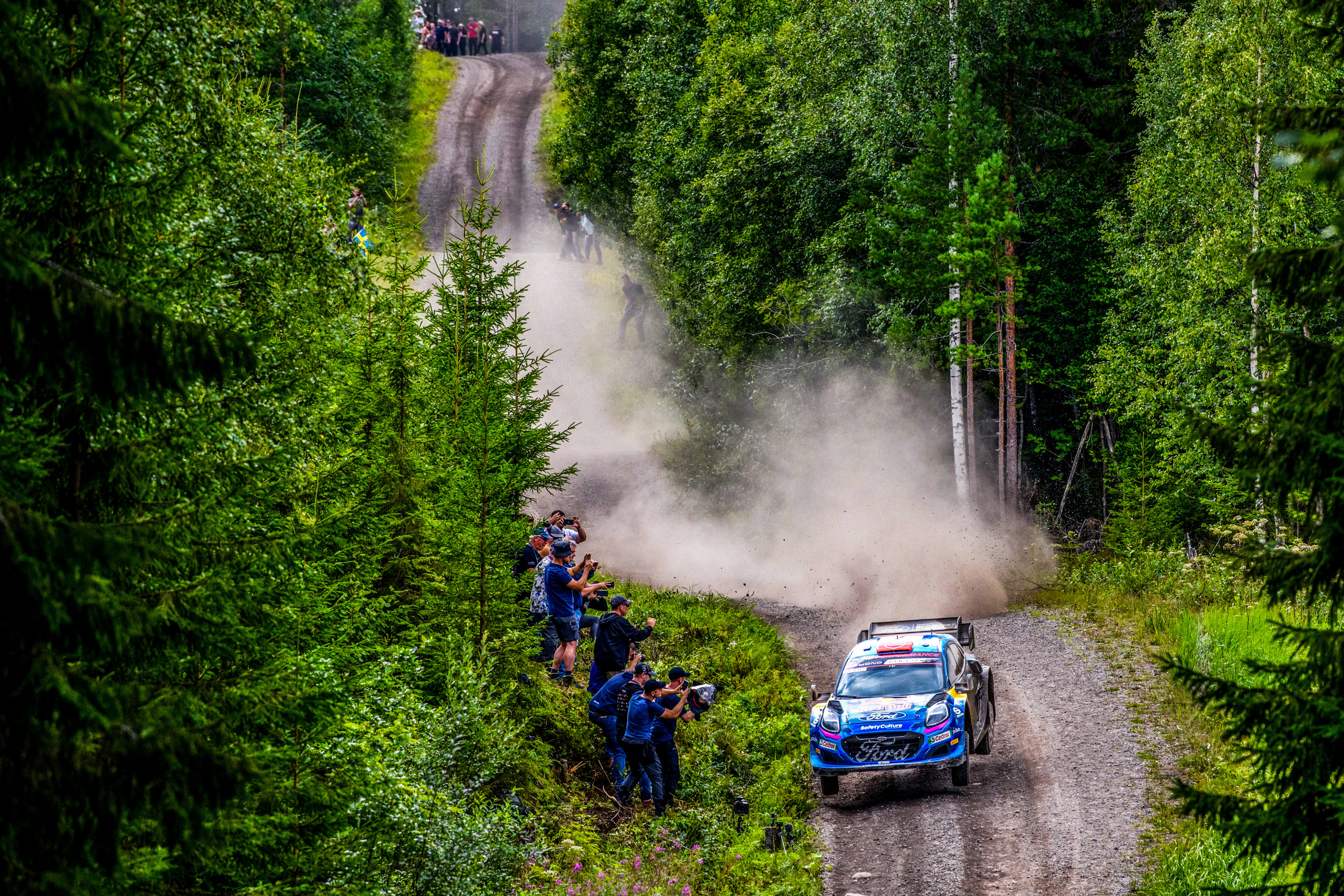 Ott Tänak, Retired Friday
"Of course, we are disappointed, after Estonia this isn't how we wanted this week to go. It's a shame we can't continue but the car is too damaged for us to carry on.
"Now it's time to have a break after a busy few months, then we will focus fully on Greece in September."
Toksport
Oliver Solberg
"I am so happy," he said. "When we came here, we came after two really bad results in Finland [in 2021 and 2022]. I really wanted to make experience on these roads. "On Friday, I was taking a little bit more time. It was my first time in roads like Myhinpää – a really big and classic stage in Finland. I didn't want to make any mistakes and I was driving with some margin and not taking anything like the ultimate risks.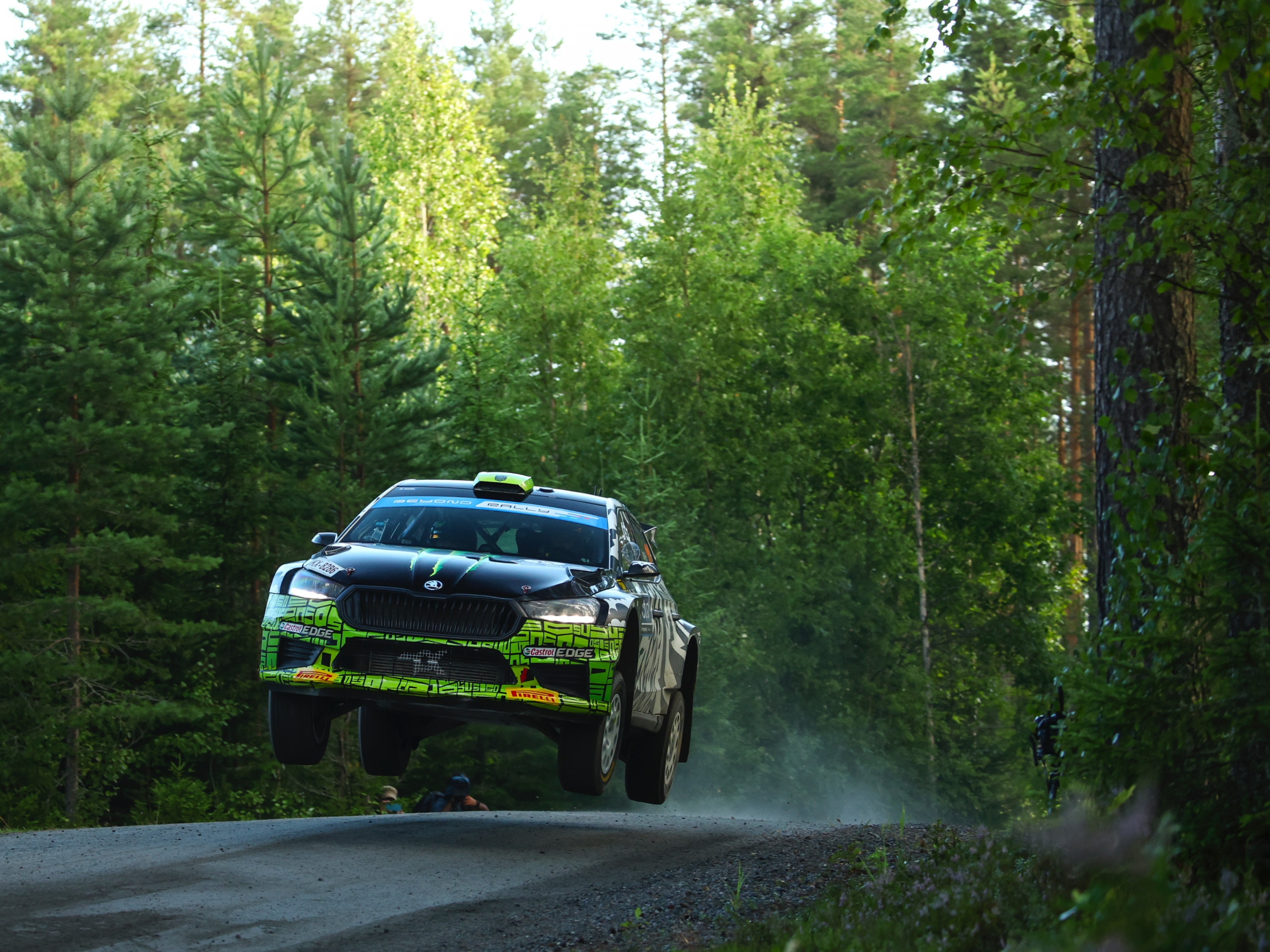 "I wanted to feel my way into Finland, to take the confidence I'd been missing for the last two years. I didn't change anything through Estonia and here in Finland, the set-up was working so well – and I could push and take time. "Everybody knows the local drivers are strong in Finland, so to come here and beat them all is something incredible for me. The fight with the Finns was so cool and this rally is so cool – always you're battling for seconds and tenths of seconds on these amazing roads. "Today was more about managing things and driving at a decent pace to get to the finish with the win."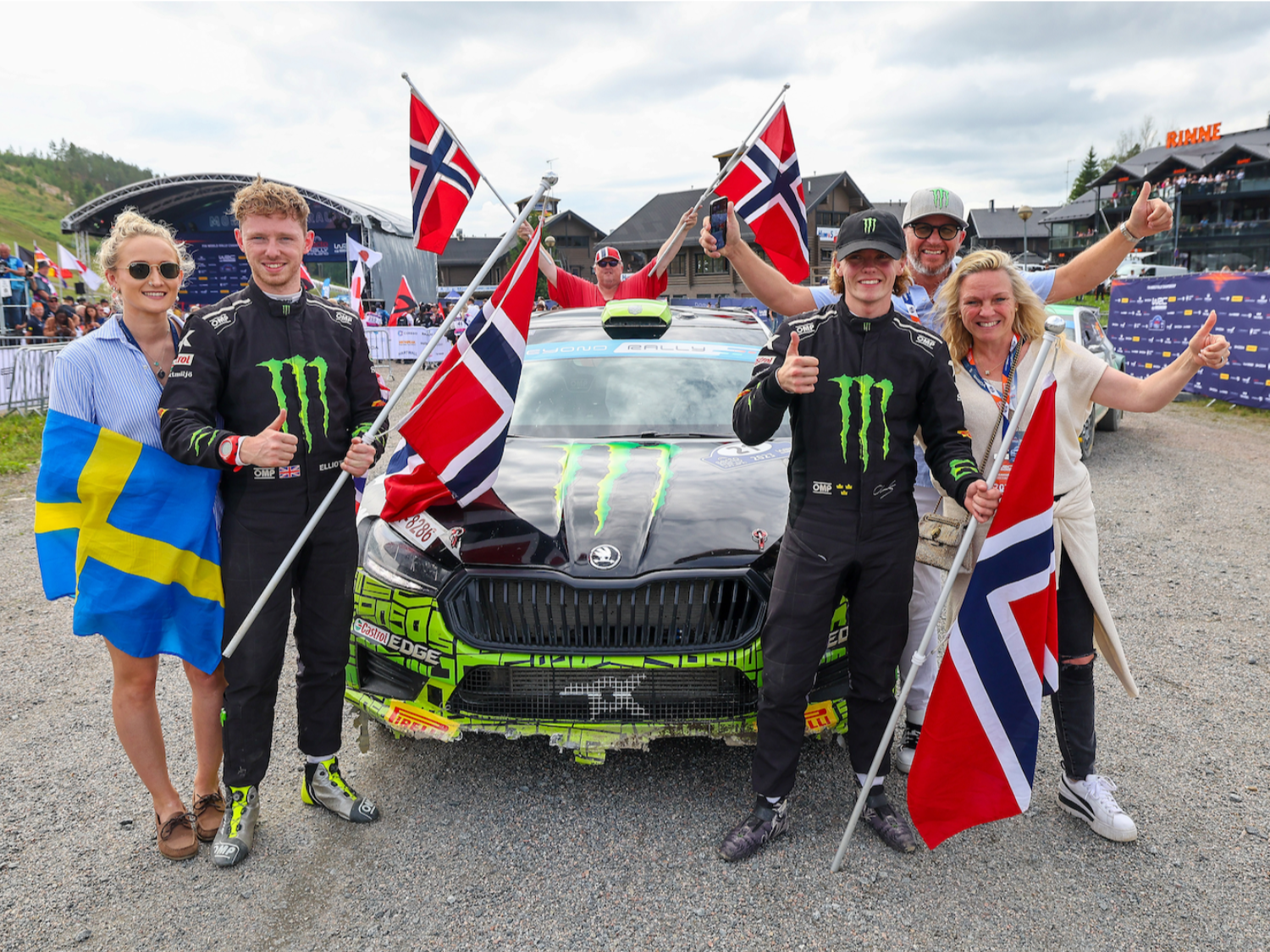 Summary
Well, what a fantastic victory for Elfyn and Scott. Their second win on these fast roads again confirm they should never be written off. Their second win of this season and seventh overall win for Elfyn, six for Scott has brought them into the fight for this year's championship, now just 25 points away from their teammates, Kalle and Jonne.
Thierry and Martijn scored their best result as a crew on this event since they started together in 2021. It was also Thierry's best result on this event for ten years, his last podium coming in 2013 when he had Nicolas co-driving and they were at M-Sport.
Finally, Takamoto and Aaron had a brilliant drive to a fourth ever podium taking some good stage wins on each day and this was their third podium as a crew.
Next rally is the Acropolis Rally from the 7th to the 10th of September. The teams will enjoy a good break and come back to complete this year's championship.
2023 FIA World Rally Championship for Drivers' Standings
After round 9
| | | |
| --- | --- | --- |
| 1 | K. Rovanperä | 170 |
| 2 | E. Evans | 145 |
| 3 | T. Neuville | 134 |
| 4 | O. Tänak | 104 |
| 5 | S. Ogier | 98 |
| 6 | E. Lappi | 87 |
| 7 | T. Katsuta | 58 |
| 8 | D. Sordo | 46 |
| 9 | T. Suninen | 34 |
| 10 | P.L Loubet | 28 |
2023 FIA World Rally Championship for Manufacturers' Standings
After round 9
| | | |
| --- | --- | --- |
| 1 | Toyota Gazoo Racing World Rally Team | 378 |
| 2 | Hyundai Shell Mobis World Rally Team | 311 |
| 3 | M-Sport Ford World Rally Team | 205 |