The final day then and with 46km's over four stages, it would be a short day for the crews. We had three crews restarting after their problems on Saturday. Seb, Ott and Takamoto were all back with the Japanese driver opening the road followed by the Estonian and Frenchman. Rain was reported for later in the day, but for the first stages of the day it would be dry.
First up then SS16 Arzachena – Braniatogghiu 1 – 15.22 km and Ott made a good start to the return winning the stage from Thierry and Elfyn. The Belgian and Welshman actually set the exact same time. In WRC2 Oliver won the category from Nikolay and class leader Adrien was third.
Into SS17 Sardegna 1 – 7.79 km, the first run of the power stage and with the front runners saving tyres for the later running of this stage the top three were Ott, Takamoto and Seb. Dani completed the stage, but his Hyundai was not sounding right. The fastest WRC2 was Nikolay this time from Sami and Oliver, whilst the top three remained Adrien, Andreas and Teemu.
More tyre saving followed in SS18 Arzachena – Braniatogghiu 2 – 15.22 km and meant that Takamoto took a good stage win from EP and Thierry Neuville. Sadly, Dani retired from the rally before the stage started. His car had a damaged exhaust and there was a risk that this would cause a fire. This was the right decision to take.
Time then for the final stage SS19 Sardegna 2[Power Stage] – 7.79 km and guess what!? The rain had returned and soaked the stage throughout, plus made the water splash a bit deeper. The WRC2 runners came through without any problems apart from Adrien who slid wide going off the road and ending a great run. Andreas had already finished and was told of the problems for the category leader and therefore that he had won now. Top five was Kalle, Ott, Takamoto, Seb and Elfyn.
Let's take a look at the finishing positions and hear from the drivers.
Final Overall Classification –Rally Italia Sardegna
| | | | | |
| --- | --- | --- | --- | --- |
| 1 | T. Neuville | M. Wydaeghe | Hyundai i20 N Rally1 Hybrid | 3:40:01.4 |
| 2 | E. Lappi | J. Ferm | Hyundai i20 N Rally1 Hybrid | +33.0 |
| 3 | K. Rovanperä | J. Halttunen | Toyota GR Yaris Rally1 | +1:55.3 |
| 4 | E. Evans | S. Martin | Toyota GR Yaris Rally1 | +5:20.5 |
| 5 | A. Mikkelsen | T. Eriksen | Škoda Fabia RS | +9:33.3 |
| 6 | T. Suninen | M. Marrkula | Hyundai i20 N Rally2 | +11:48.9 |
| 7 | K. Kajetanowicz | M. Szczepaniak | Škoda Fabia RS | +12:46.1 |
| 8 | Y. Rossel | A. Dunand | Citroën C3 | +12:53.5 |
| 9 | M. Marczyk | S. Gospodarczyk | Škoda Fabia RS | +15:33.8 |
| 10 | E. Cais | P. Těšínský | Škoda Fabia RS | +16:49.4 |
Hyundai Motorsport
Thierry Neuville
"I'm really happy to be on the top step of the podium after such a challenging and incredible weekend. We came here with the belief that we could fight for victory but the first day was very challenging and we lost a bit of time. We brought it back but then we lost it again, but at the end of yesterday we managed a big turnaround and found ourselves in the lead. The weather has been up and down all weekend long, we faced every condition possible between from dry and warm to heavy rain. We had to manage the tyres throughout, and it was very tough on our cars but we had great reliability and it really paid off. It is a pleasure to take the first victory for the team this year, and the first 1-2 for our new Team Principal as well. Craig is also in our memory today as well; we wanted the victory in Croatia, but we got it now."
Esapekka Lappi
"A very important result for our team. We really wanted to push for the victory as a team and to come away with a 1-2 is very good. Our tyre strategy on Friday was to save the softs, and then yesterday afternoon we went all in and sacrificed the softs to put pressure on Ogier. We also had a bit of a risky strategy on Friday afternoon, but everything paid off."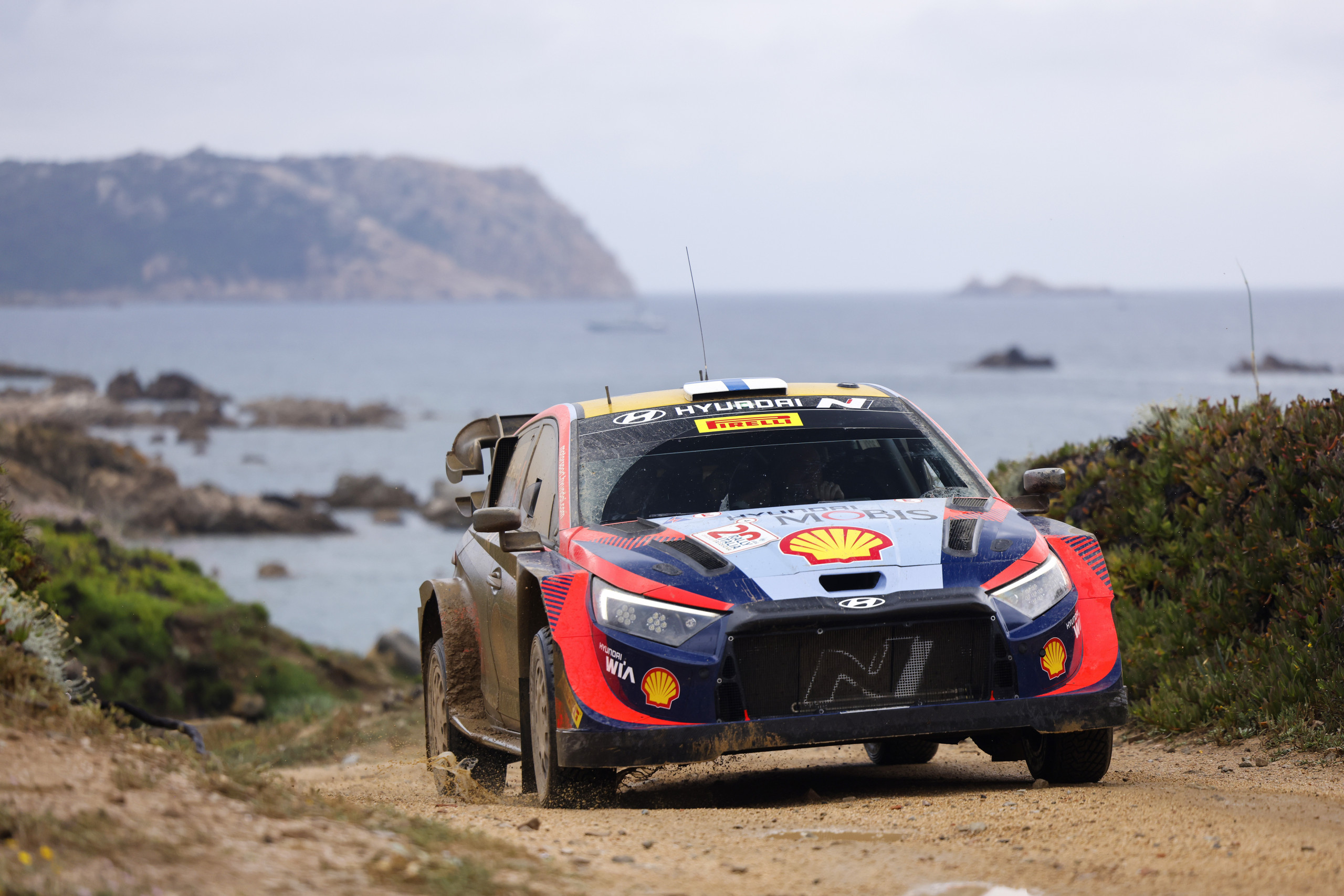 Dani Sordo
"This has been a difficult weekend for me in general. I didn't start it well, and I made a mistake on the first day that put us on the back foot for the rest of the event and unfortunately today we had an issue with the exhaust. Nevertheless, I am pleased that the team has finished 1-2. We know how difficult Safari Rally Kenya can be, but I hope to find the same pace we had in Portugal and come back fighting."
Toyota Gazoo Racing WRT
Kalle Rovanperä
"We had a good tyre package left for the final day and it was really nice that we could therefore push on the Power Stage and finally take the fastest time and five extra points. It was definitely not easy, with a lot of rain just beforehand which was easing up a bit for the last cars, but it was a proper challenge in the mud. This has always been a tricky event for me personally, and this weekend our plan was to try and be fast when we can be and take it steady when needed and I think we did that. We had quite good pace overall and stayed out of trouble and at the start of the weekend I really didn't expect that we could end it with this many points."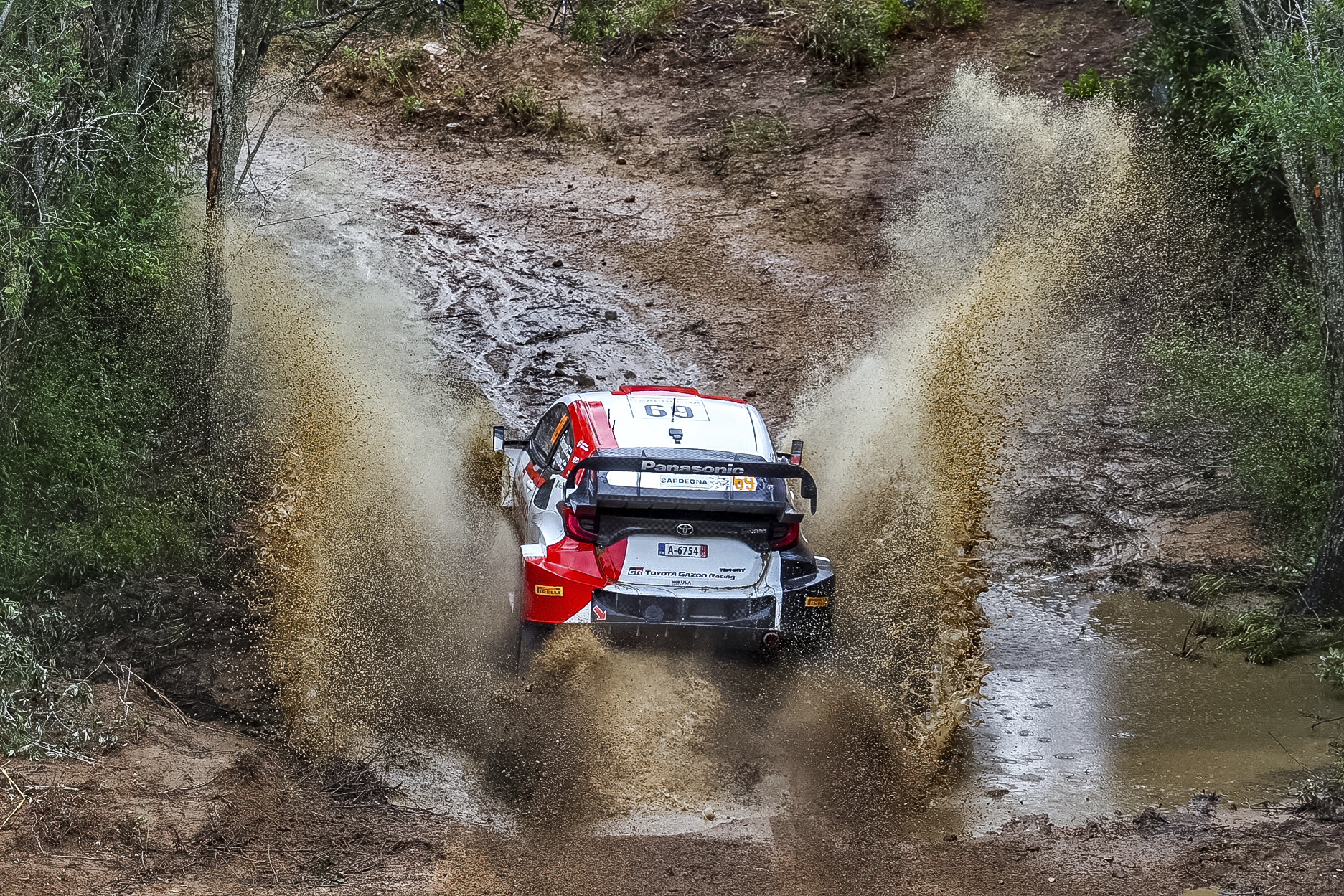 Elfyn Evans
"Today it was just a case of getting the car through the first three stages and trying to look after the tyres we had ready for the Power Stage. The conditions really changed quite a lot for the Power Stage, it was raining very heavily so it was pretty slippery but thankfully we managed to get through it OK. We would have liked to take some more points from there, but a couple is still better than nothing. After everything that happened this weekend, I think we have to be grateful to take fourth overall and some decent points even if we're not really happy with how everything went."
Sébastien Ogier
"Today we could get back out there and it was all about the Power Stage and trying to take some points for the team if we could. Again, the weather made things quite tricky at the end of the rally, and the feeling was not really there to take too much risk in these conditions. We kind of finished with some decent speed but it was nothing crazy. So overall it's probably not a weekend we will remember strongly but that's the way it is sometimes in sport, and you have to accept it. There's still a lot of positives we can take with the speed that we had this weekend, and let's hope that on the next one the luck will be back on our side."
M-Sport Ford WRT
Ott Tänak
"It's true to say it has been a hard weekend. It's not been great, the weather made it tricky, and I think a lack of performance from me also. I struggled to find the speed. The stage times aren't what I should be delivering, at the moment I'm not close to what I should deliver. There is something lacking a bit. Hopefully with time we will find that extra speed."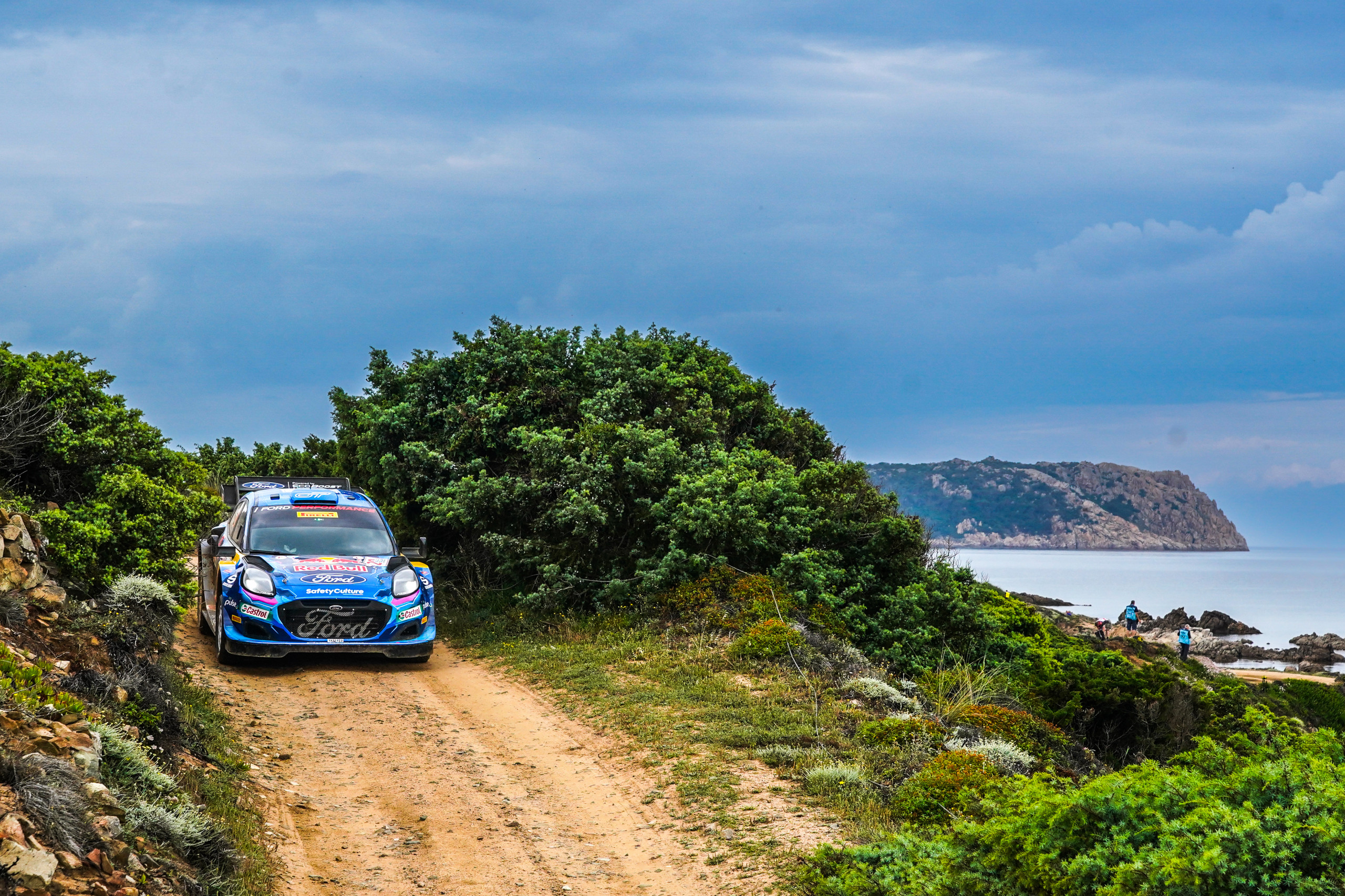 Pierre-Louis Loubet, retired Friday
"This is not what we had hoped for this weekend, we were looking forward to a good result. Things were working really nicely on Friday, even though the conditions weren't perfect, we still did some good times and had a nice position. We're all sorry to not see the results we were hoping for. We will take a bit of time to refocus and get ready for Kenya."
Adrien Fourmaux (WRC2) – retired Sunday
"I'm really heartbroken for all the team who were hoping for this result. We were really close, and I'm very disappointed it ended like this. I have been so comfortable in the car all weekend and we were happy to be fighting at the front. I was happy with how we managed the car, but heavy rain in the power stage changed everything for us. The car feels really good, and we have everything working well. It's a shame but we have to look forward now."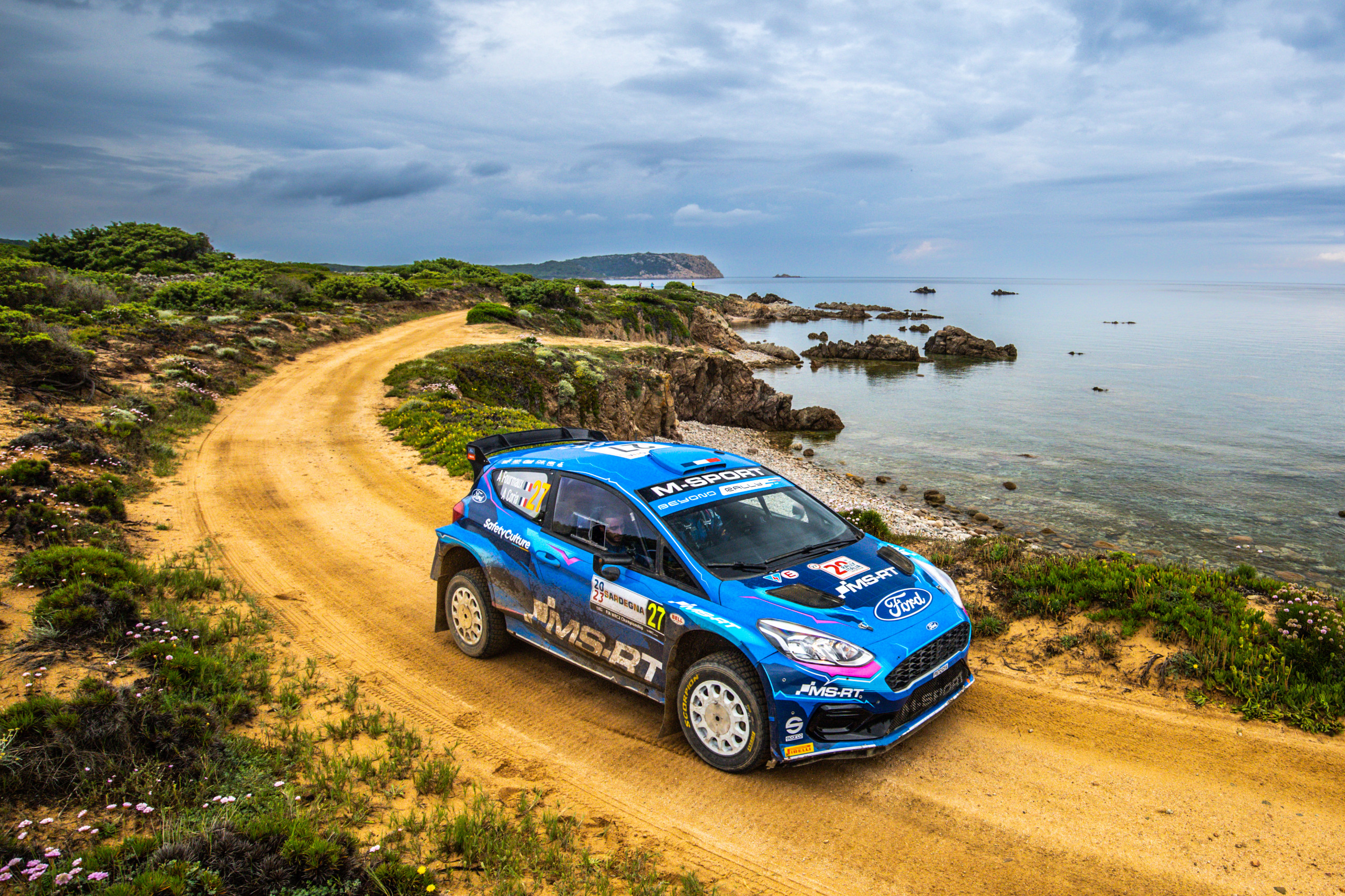 Oliver Solberg (WRC2)
"What a week! I don't really remember conditions like this in a rally for a long time – and especially not in Sardinia. Normally we come here and it's going to be something like 30 degrees and no clouds in the sky. This time it was raining nearly all of the time.
"On Saturday in the afternoon and today, these were some of the toughest conditions I think we have competed in for a long time. But with this weather, you learn all of the time: it helps you to understand more for the car and how it's working with the tyre and the road. You have to take positives. We don't know what's coming next time and maybe the weather can be the same and this experience can help us understand how the road changes."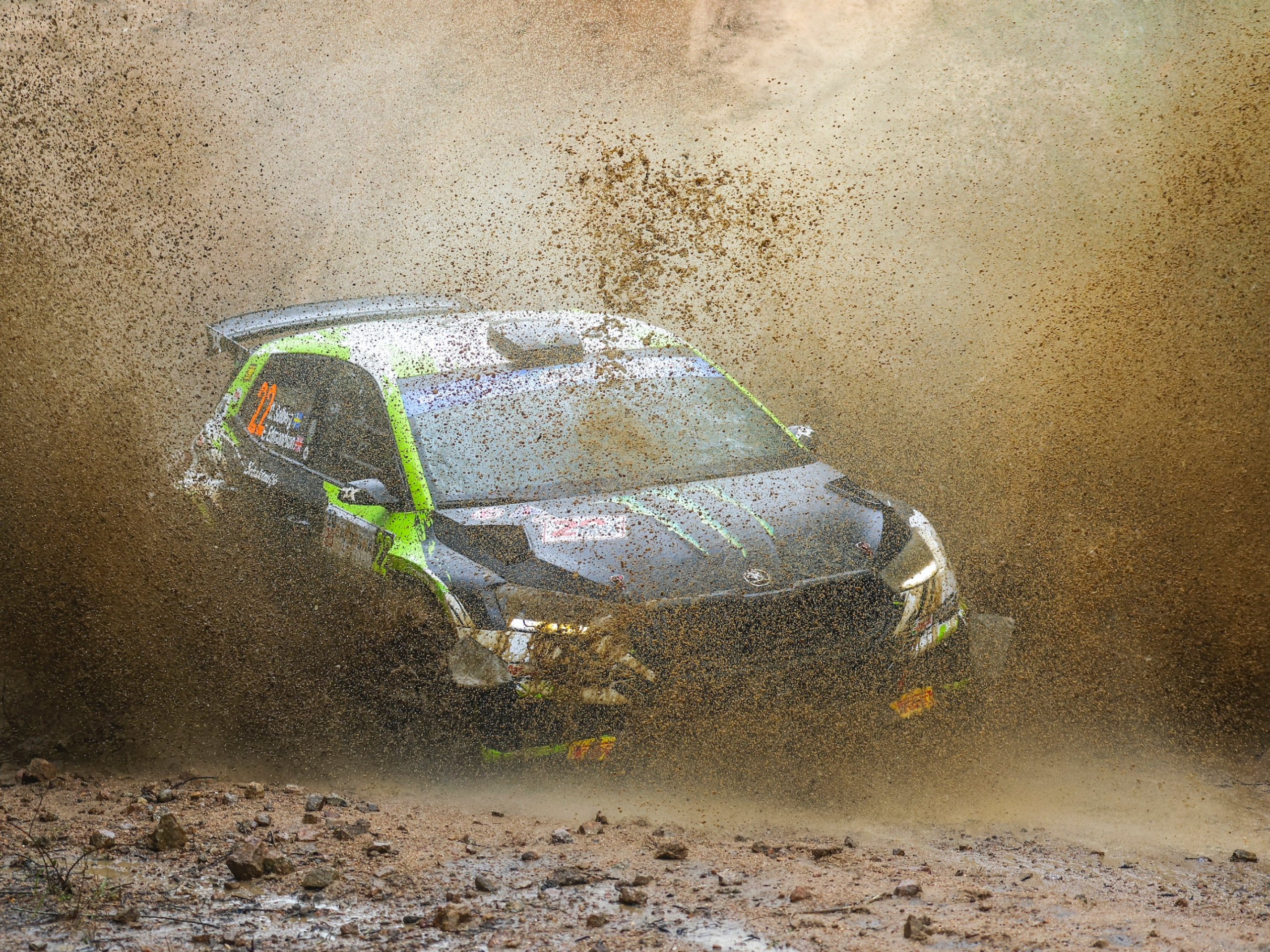 "Of course, this is not the result we wanted. We started well, we started with stage wins and things were looking good. It's not the end of the world, but we know it makes the rest of the rallies more important.
"Trust me, nobody will be working harder than me and Elliott to get everything right next time. We had a lot of issues here. Hopefully that's all of our issues gone now. It was a real shame the power stage was cancelled for us – this would have given us the chance to take some points away from what's been a very frustrating week.
"Now, it's time for Africa again and this is going to be a real adventure. At times, some of the roads looked and felt like Kenya this week – but there's nothing like the real thing!"
2023 FIA World Rally Championship for Drivers' Standings
After round 6
| | | |
| --- | --- | --- |
| 1 | K. Rovanperä | 118 |
| 2 | T. Neuville | 93 |
| 3 | O. Tänak | 85 |
| 4 | E. Evans | 83 |
| 5 | S. Ogier | 70 |
| 6 | E. Lappi | 67 |
| 7 | D. Sordo | 36 |
| 8 | T. Katsuta | 23 |
2023 FIA World Rally Championship for Manufacturers' Standings
After round 6
| | | |
| --- | --- | --- |
| 1 | Toyota Gazoo Racing World Rally Team | 235 |
| 2 | Hyundai Shell Mobis World Rally Team | 212 |
| 3 | M-Sport Ford World Rally Team | 148 |
Summary
Well, what an amazing rally that we were treated to! Several lead changes throughout the first two days between EP and Seb and the first win for Hyundai this season.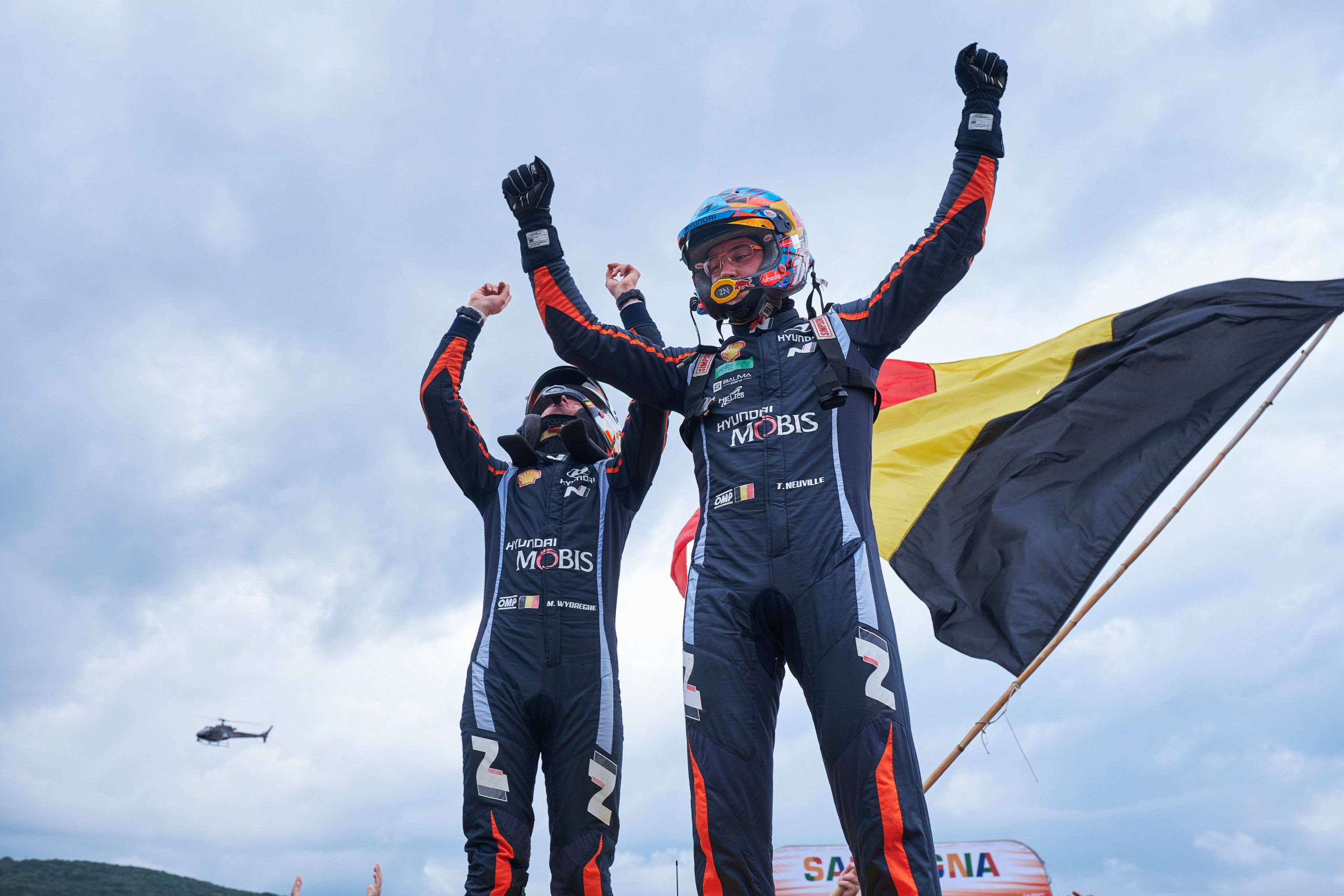 Thierry brought himself close to the leaders and was in the right place to jump into the lead from third place in the stage that Seb went off. Starting ahead of the former champion in the stage meant that he did not know that the Toyota crew had gone off, and he clearly felt comfortable to push hard even with the challenging conditions. Esapekka was the driver who challenged Seb for the lead. The Finn played a huge role in the win taken by his teammate.
Kalle drove a very good rally and took a very good third place. He showed again that the pace he can set in wet stages is very high. Elfyn was getting back into the groove and showed good pace in some stages but did struggle in some as well. Seb showed his experience and used this plus his road position to build a lead.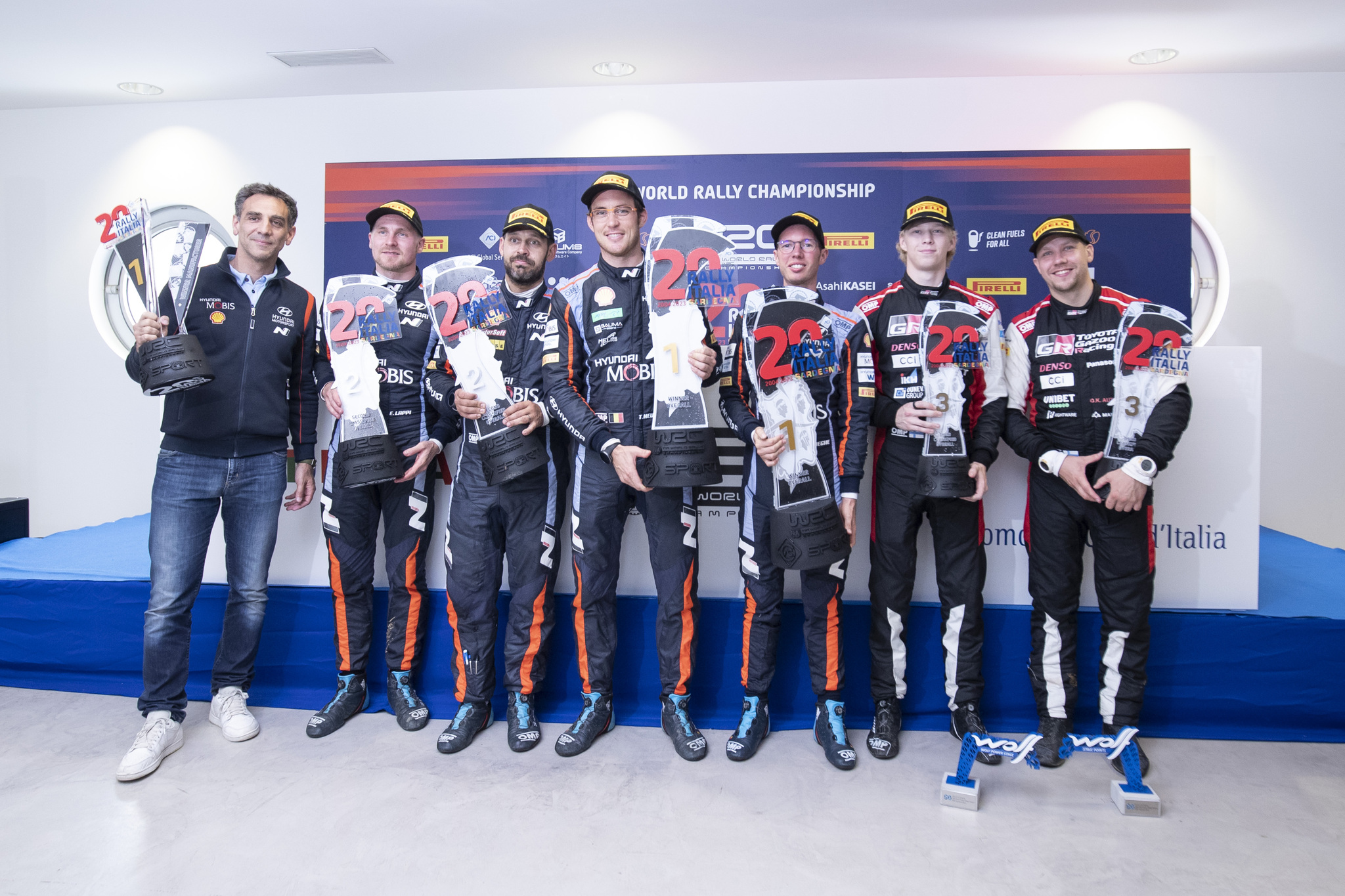 Next rally is Safari Rally Kenya on the 22nd to 25th of June.