Well, day two would see the crew tackle 116km's over eight stages. Thierry held a small 5.7 second lead over Elfyn following Friday's stages. The top ten would be reversed with Thierry starting the stage last of all.
First up was SS9 Kostanjevac – Petruš Vrh 1 – 23.76 km in which Kalle as fastest from Ott and Seb. The Frenchman was now fighting back up the leader board following getting a one-minute penalty for moving away after the tyre change. Thierry was 4.8 faster than Elfyn, therefore taking his lead to over 10 seconds. There was a change in positions between Takamoto and Pierre-Louis as the Japanese star was passed by the young Frenchman. In the WRC2 category, Adrien was fastest from Emil and Yohan.
Kalle made it two from two, winning SS10 Vinski Vrh – Duga Resa 1 – 8.78 km from Seb and Ott. The top two duo of Thierry and Elfyn were fourth and fifth respectively separated by just three tenths of a second and they continued their battle for the lead, the advantage going to the Hyundai driver. Yohan continued to lead WRC2 with a thirty second lead over Nikolay.
There was drama in SS11 Ravna Gora – Skrad 1 – 10.13 km as last through the stage Thierry lost control of his car on a long right hander and slid into large rock on the outside of the corner and was spun into the trees. He knew immediately that they could not continue. Elfyn was now in the lead.
Into SS12 Platak 1 – 15.63 km and Seb was fastest from Kalle and Elfyn. The Welshman held a 22 second lead over his former M-Sport teammate. Meanwhile, Seb had moved up into fifth place, pushing his teammate Takamoto down to sixth. In WRC2 there was a change for second place, with Nicolas Ciamin passing Nikolay, whilst Yohan continued to hold a big lead.
After the midday service the second run of SS13 Kostanjevac – Petruš Vrh 2 – 23.76 km was won by Seb, with Ott and Kalle second and third fastest. With the pace of Seb and Kalle out there, they both moved up to fourth and sixth respectively, with Pierre-Louis falling to fifth and Takamoto to seventh. There was drama in WRC2 with Nicolas rolling out of second place.
Ott won SS14 Vinski Vrh – Duga Resa 2 – 8.78 km from Kalle and Seb, whilst Elfyn saw his lead over Ott fall to twelve and a half seconds. Kalle also passed Pierre-Louis for fifth overall as the Frenchman struggled with his hard compound tyres.
Kalle won SS15 Ravna Gora – Skrad 2 – 10.13 km and closed the gap to Seb for fourth overall to just 1.3 seconds, whilst Elfyn was third fastest and increased his lead over Ott. This was part in due to the Estonian getting technical problems with his Puma, mainly with his handbrake. Further back, Takamoto passed Pierre-Louis for sixth overall.
The final stage of the day, SS16 Platak 2 – 15.63 km saw Seb again leading the way from Kalle and Esapekka. Elfyn was fourth, whilst Ott could only manage sixth fastest and 8.6 seconds slower than the leader, who now had a 25.6 second lead over Ott.
Let's hear from the drivers.
Classification after Day Two
| | | | | |
| --- | --- | --- | --- | --- |
| 1 | E. Evans | S. Martin | Toyota GR Yaris Rally1 Hybrid | 2:20:05.7 |
| 2 | O. Tänak | M. Järveoja | Ford Puma Rally1 Hybrid | +25.4 |
| 3 | E. Lappi | J. Ferm | Hyundai i20 N Rally1 Hybrid | +55.4 |
| 4 | S. Ogier | V. Landais | Toyota GR Yaris Rally1 Hybrid | +1:49.4 |
| 5 | K. Rovanperä | J. Halttunen | Toyota GR Yaris Rally1 | +1:51.4 |
| 6 | T. Katsuta | A. Johnston | Toyota GR Yaris Rally1 | +2:25.9 |
| 7 | P. L. Loubet | N. Gilsoul | Ford Puma Rally1 Hybrid | +2:32.1 |
Toyota Gazoo Racing WRT
Elfyn Evans
"It's been a long day but a good one in terms of our position tonight. I was maybe taking a bit too much care in the dirty places to begin with, but I felt things were getting better as the morning went on and things were working quite well in the car. I wasn't completely happy with my afternoon; we were losing some time compared to Ott but then he had some issues which has given us some breathing space. But it's also a big part of the game on this rally to stay on the road and avoid trouble. It's not a huge lead on a rally like this, so we still need to drive well tomorrow while managing the risks."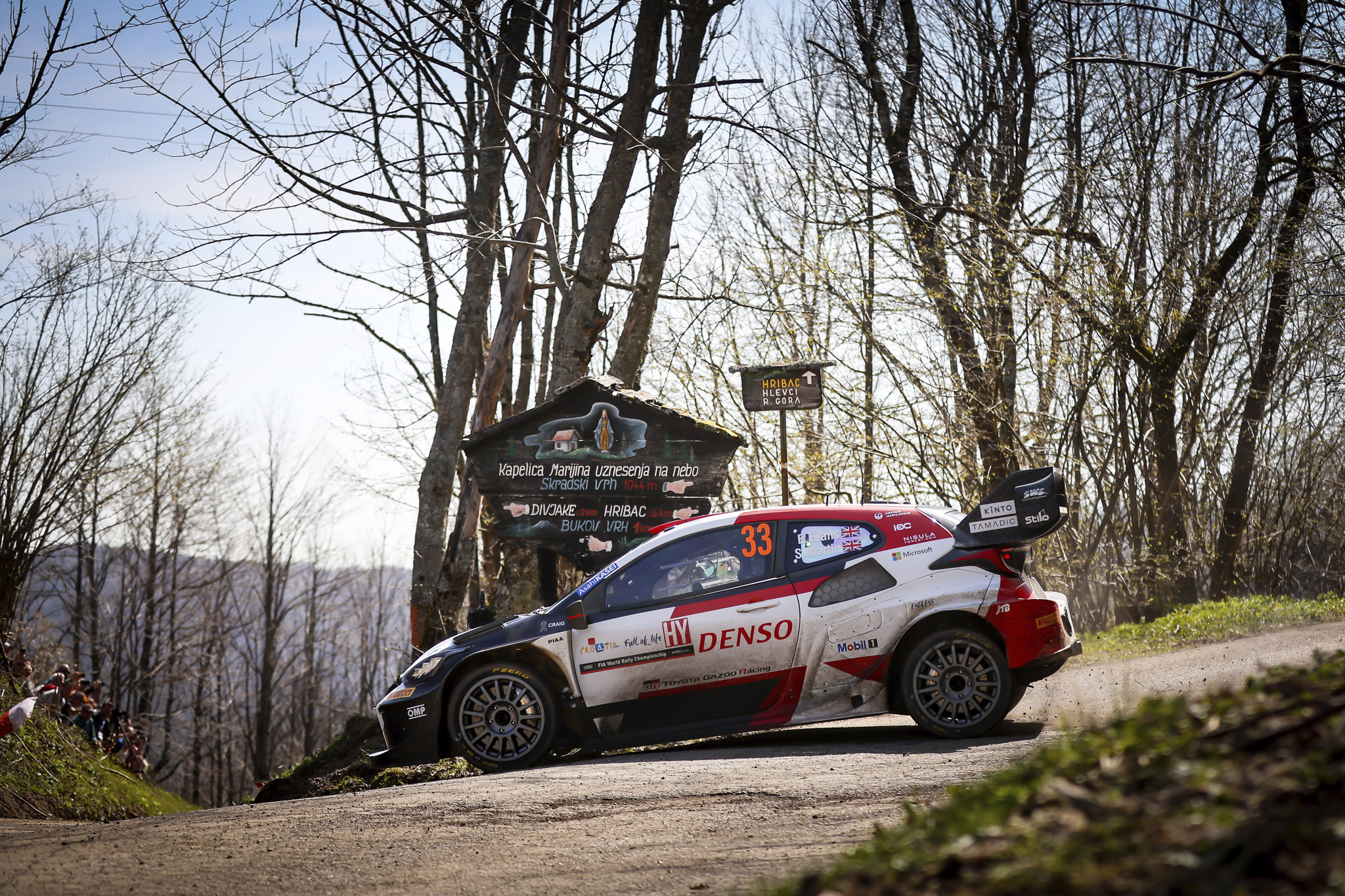 Kalle Rovanperä
"Today we were fighting really hard to gain some positions back, and we were able to gain three places and we also had a close fight with Seb. It's always tough to fight with Seb, so it's been a proper push today and we were fast during the whole day. After yesterday afternoon I knew that I now had a good feeling with the car and the setup, so I was more confident starting today. We also had a good road position this morning, starting first with a clean road, although for the second pass this afternoon it was still quite dirty and slippery. Tomorrow we'll see what happens and try to score as many points as we can."
Sébastien Ogier
"It has been nice to be fighting with Kalle and for us to both climb some positions today. OK, it's not really the position that either of us want to be fighting for, but at least it's working towards scoring more and more points for the team. It's been enjoyable in the car and at least I could have a trouble-free loop this afternoon. This morning we had to fix an issue on the road section, and we were just a little bit too late to avoid another penalty. But at least we could keep going, and after that we had good pace. Now we will try to carry on like this for the four remaining stages."
Hyundai Motorsport
Esapekka Lappi
"Of course, it's nice to be in a podium position even though we have been lacking a bit of pace today; it's been a different feeling compared to what we had yesterday, but I know I have never been perfect on the dirty tarmac. I have been trying to reproduce the driving we had on Friday, but it was difficult to match the times at the front. The conditions have felt more slippery, and if you feel like there's no grip then the confidence just goes. We knew that the new stage would be tricky, but it was crazy how dirty it was. We have benefitted in terms of our position because unfortunately Thierry went off this morning, so we will have to concentrate, try to find some improvements in the car for the final day, and aim to complete the rally on the podium. That would at least be something to take away for the whole team."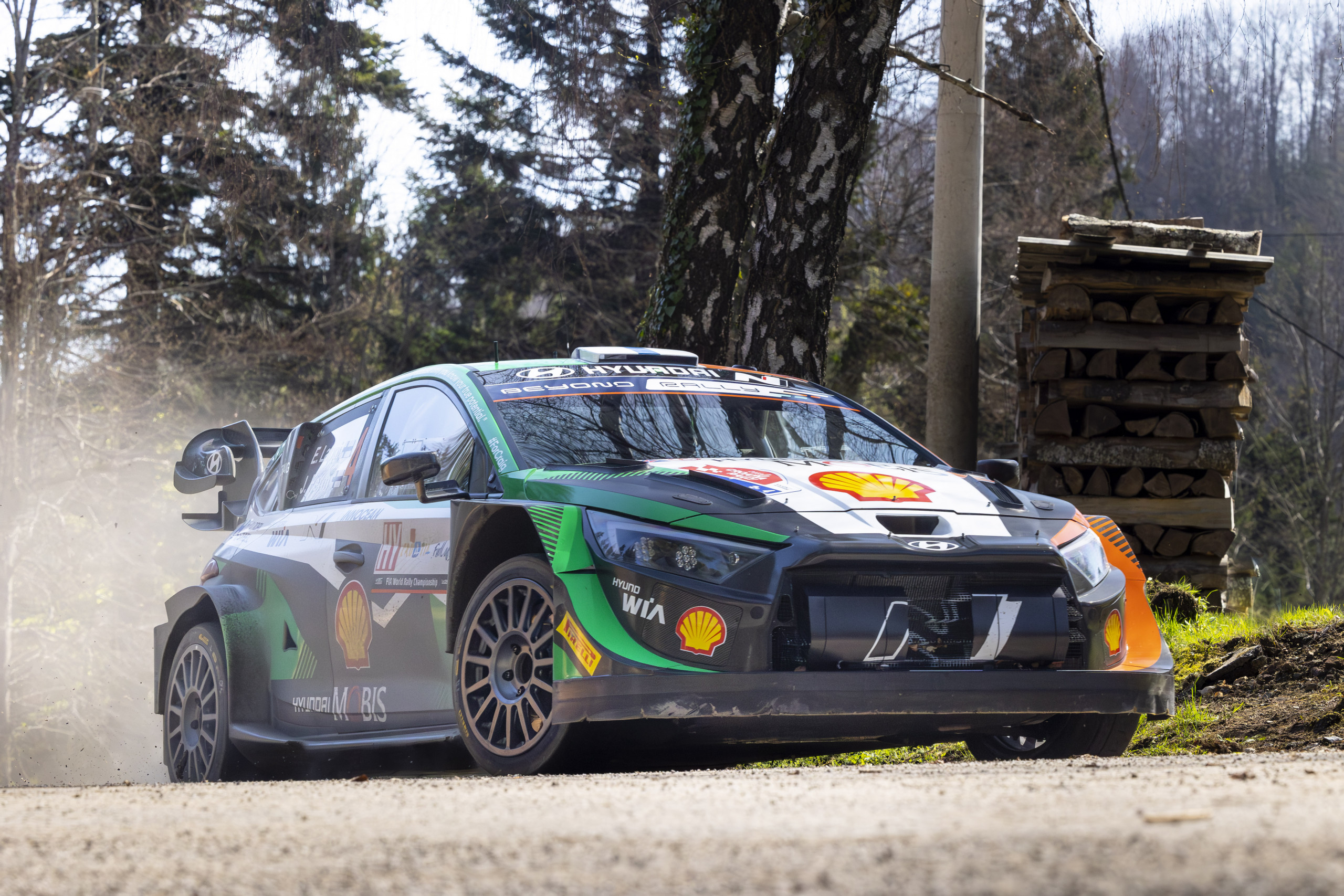 Thierry Neuville
"We were trying to maintain defence of our lead over Elfyn, which we had done well on the two opening stages with good pace. In SS11, we were a bit late braking into a third gear right-hander, we entered the cut and just lost the rear of the car upon corner entry. We hit some concrete on the outside and our day was over; we broke the rear left damper and upright, so there was no chance to continue. I didn't feel too comfortable up to that point. Even though we were slightly down on the splits, I had expected to continue my rhythm, but it wasn't to be. When you are battling for victory sometimes small mistakes can happen. I want to apologise to the team. We were all dreaming about the victory this weekend for the reasons that we all know about. We were close, we were doing our best, we kept believing but unfortunately our efforts were not rewarded."
M-Sport Ford WRT
Ott Tanak
"There were many things (referring to problems that started in stage three), some hydraulic and transmission issues and the handbrake in the last stage, quite a few things at the moment. It's tricky and for sure we will keep going for tomorrow with a short day."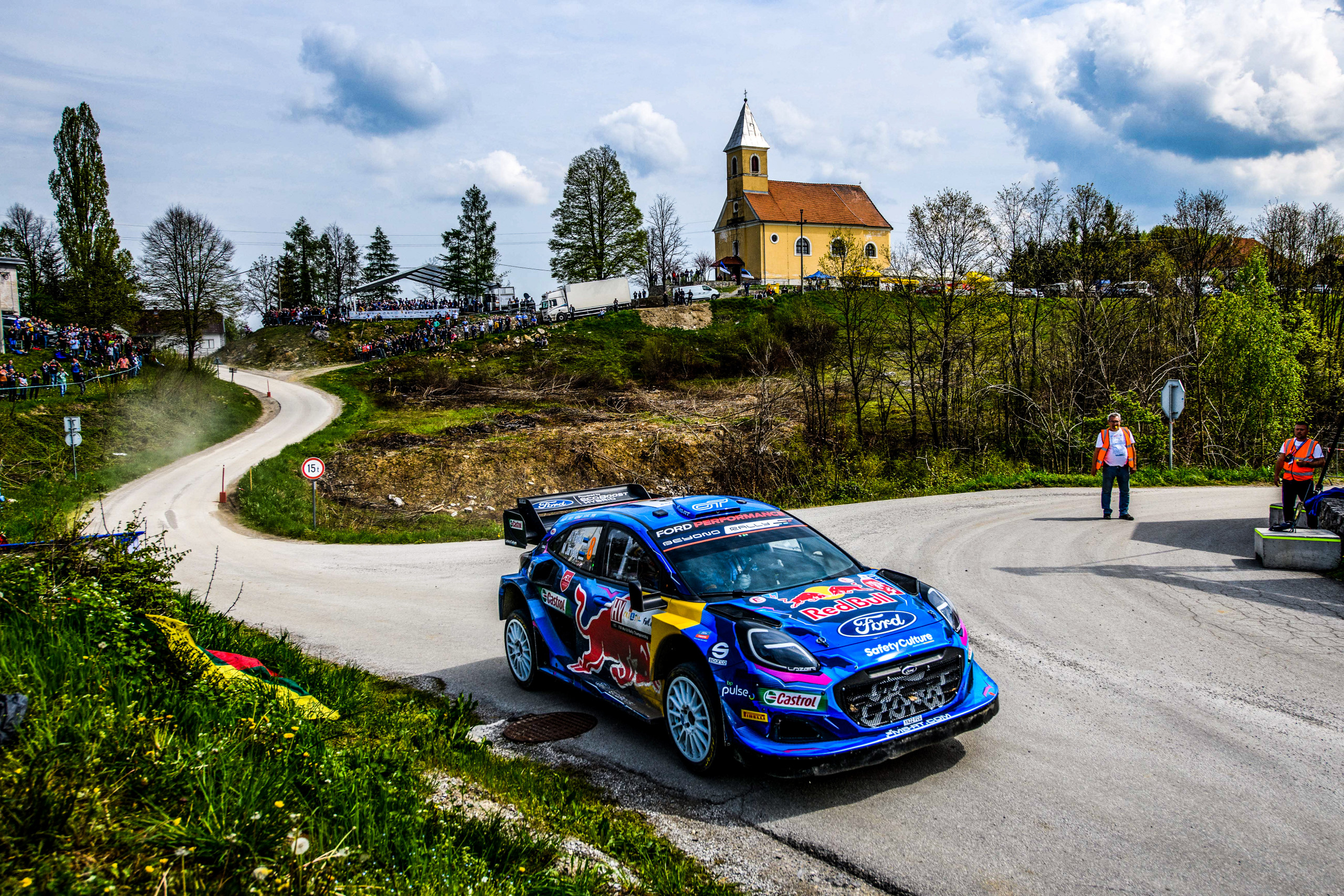 Summary
Well with just 54km's over four stages, it will be interesting to see if Ott can close the gap again to Elfyn and take victory or will the two-time championship runner up take his first win since Rally Finland 2021. I know this would be a very popular win.