The final day then of this epic rally and the action started at six in the morning, just as the sun was starting to rise. The dark conditions meant that most of the top-class cars had their light pods fitted.
Once again, Takamoto opened the road and headed into SS16 Västervik 1 – 26.48 km. The stage winner was Kalle from Ott and Thierry. The gap opened up between Ott and Craig as the Hyundai driver was fourth fastest, now more than 11 seconds between them. In WRC2 Ole Christian was fastest from Oliver, whilst Marco was third. The Bolivian was holding fifth overall in the category. Meanwhile Teemu was recovering positions after his problems from Saturday and moved up into sixth in category.
Into the second running of SS17 Västervik 2 – 26.48 km and Thierry was fastest from Craig and Kalle. The big change came at the front though, with Craig taking a 10 second penalty after clocking in a minute late, as the team looked to put Thierry ahead of his teammate and into second place overall. The gap between the two was half a second! The gap that Ott now had over Thierry was 18 seconds. In WRC2, Sami was fastest from Ole Christian and Georg.
The final stage then, SS18 Umeå 2[Power Stage] – 10.08 km and there was drama aplenty in this one! First of all Takamoto retired from the rally and didn't start the stage. Then as Pierre-Louis was going through the stage he was clearly losing power and started to slow down. They stopped their car and briefly jumped out and opened their bonnet with a fire extinguisher ready. There was no fire though and they restarted after being stationary for a brief and short time. However, they restarted in EV mode and drove slowly to the end of the stage. Then came Thierry who having gained second place with team orders, then slid wide, hitting a snow bank and was stationary for a brief couple of seconds. Now Craig had already started the stage and would have no idea that his teammate had this problem. Ultimately the Irishman would retake second place! Now, who was the stage winner and the other points scorers? Well, Esapekka was fastest from Elfyn, Ott third, Kalle fourth and Craig fifth fastest! In WRC2 the top three get power stage points and it was Oliver who set the best time from Emil and Ole Christian was third.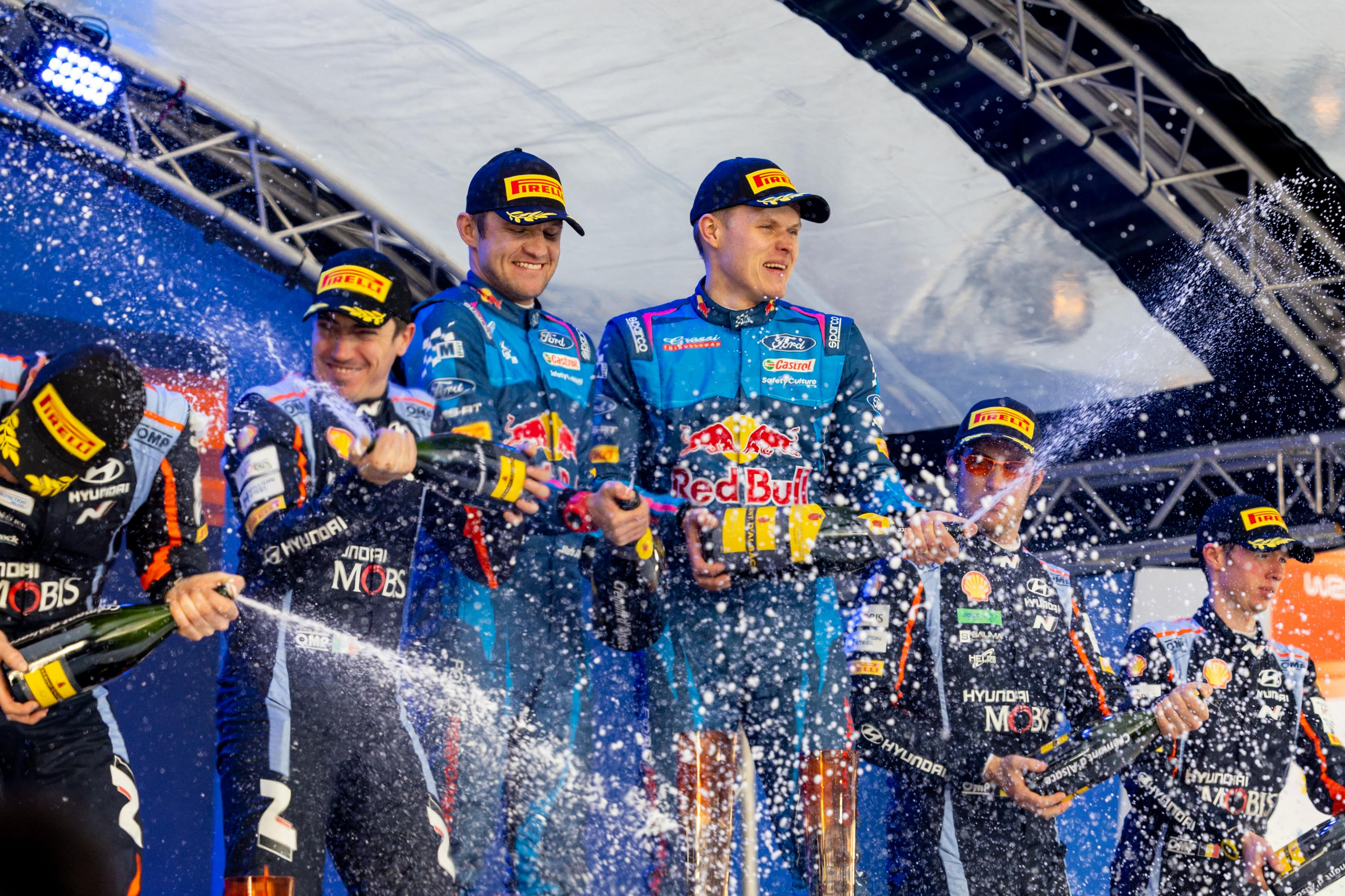 Final Overall Classification – Rally Sweden
| | | | | |
| --- | --- | --- | --- | --- |
| 1 | O. Tänak | M. Järveoja | Ford Puma Rally1 Hybrid | 2:25:54.5 |
| 2 | C. Breen | J. Fulton | Hyundai i20 N Rally1 Hybrid | +18.7 |
| 3 | T. Neuville | M. Wydaeghe | Hyundai i20 N Rally1 Hybrid | +20.0 |
| 4 | K. Rovanperä | J. Halttunen | Toyota GR Yaris Rally1 Hybrid | +25.1 |
| 5 | E. Evans | S. Martin | Toyota GR Yaris Rally1 Hybrid | +1:24.0 |
| 6 | P. L. Loubet | N. Gilsoul | Ford Puma Rally1 Hybrid | +5:59.0 |
| 7 | E. Lappi | J. Ferm | Hyundai i20 N Rally1 Hybrid | +7:42.4 |
| 8 | O. Solberg | E. Edmondson | Škoda Fabia RS | +7:48.1 |
| 9 | O. Veiby | T. Eriksen | Volkswagen Polo GTI | +8:30.4 |
| 10 | S. Pajari | E. Mälkönen | Škoda Fabia RS | +9:03.2 |
Let's hear from the drivers
M-Sport Ford WRT
Ott Tänak
"It's quite impressive, not so bad at all. When we came into the rally, we didn't really know what to expect. In the build-up to the rally, we understood that we were never going to be the fastest, but we're happy to have kept our average pace pretty high and alongside the other guys.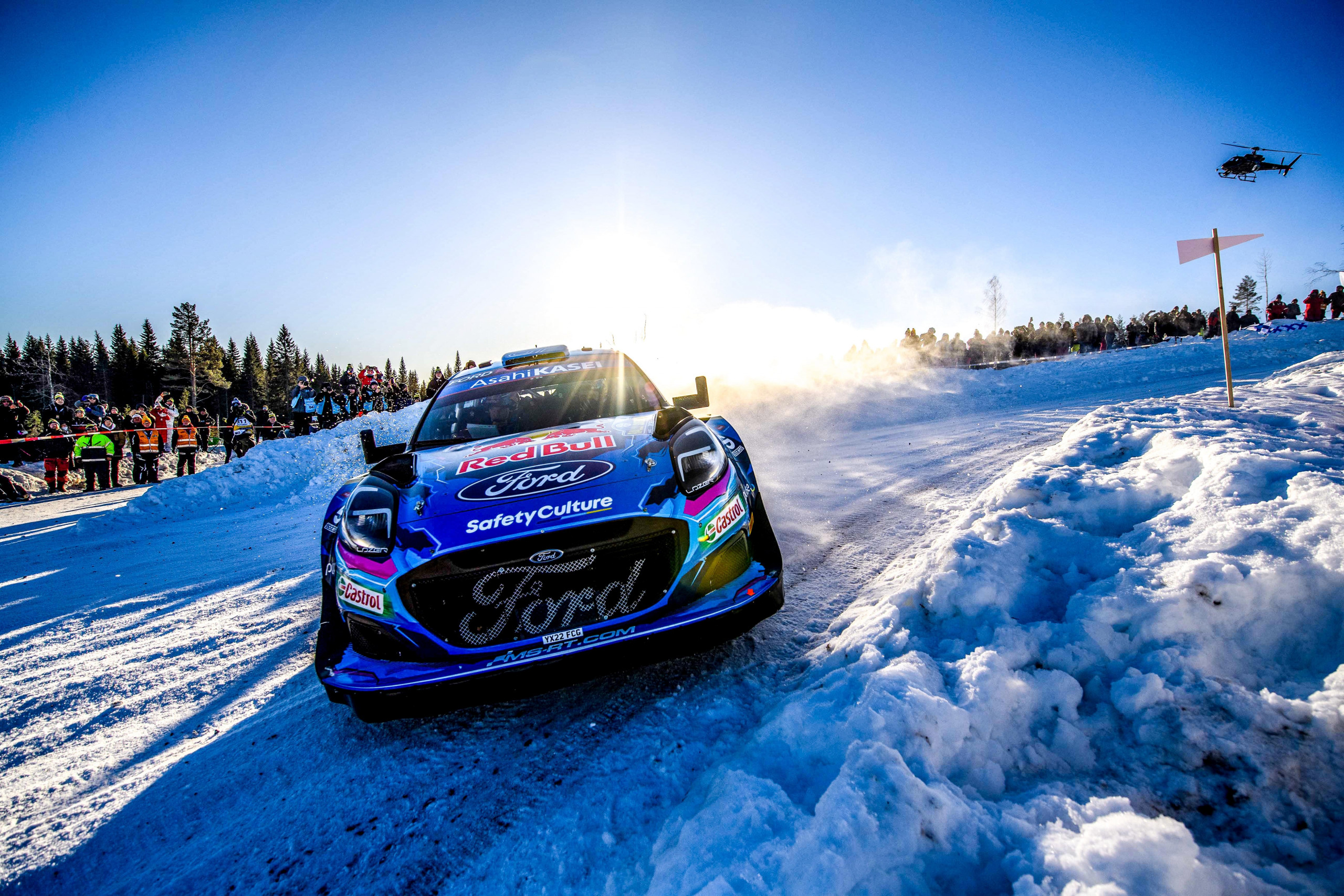 "As a team, we made sure we didn't have any bad stages and didn't lose any time anywhere; that was the key. Sweden is unique, we only rally here once a year. It's the same for Mexico, and opening the road there can't be a big advantage! It's a great start to the championship, probably more than we expected. For sure we can improve a lot, and the plan is to pick up the pace."
Pierre-Louis Loubet
"I first want to say a huge congratulations to Ott, Martin and the rest of the team. This weekend has been a huge achievement for M-Sport and I am very glad to be a part of it.
"I think I have a lot of positives to take from this weekend; Friday was a good day and we spent a lot of time on the pace of the guys at the front. We also achieved a second-fastest time, and considering I don't have a lot of experience on snow-and-ice, I think we can be very happy with this. Sometimes we lacked the confidence to really push the car, and this is where we lost some time, but overall, I am happy. It was a challenge but we have learnt a lot, and now we look forward to a different challenge in Mexico."
Hyundai Motorsport
Craig Breen
"To be back battling at the front of the WRC has been absolutely brilliant. I've said many times this weekend that I've missed that feeling but to come back after a difficult period with a podium is unreal. It's James's first podium, as well, which is fantastic for him. We can be very proud of what we've achieved here in Sweden. Massive thanks to the team for putting their faith in us, and to James for a faultless job. I am over the moon to be back with this amazing team and car."
Thierry Neuville
"After a difficult Friday, in which we were one of the first on the road, I was not expecting this great result. Our preparations for the event were limited as I was sick for the pre-event test, so to come back to third place is incredible. It has been a strong rally for our team, with all three crews showing great performances and speed. With Craig/James taking second place and Esapekka/Janne grabbing five Power Stage points, there are excellent positives we can draw from the weekend."
Esapekka Lappi
"There are many positives to take away from this weekend. We had good preparation for the rally and although the result wasn't what we wanted; the pace was there. Second place would have been possible for us this weekend, so we need to be pleased with that, especially after what happened yesterday. We targeted the fastest time in the Power Stage. I didn't think we had done enough, but in the end, we made it and gained some extra points. We need to build on this for Mexico, even if it will be an entirely different type of rally."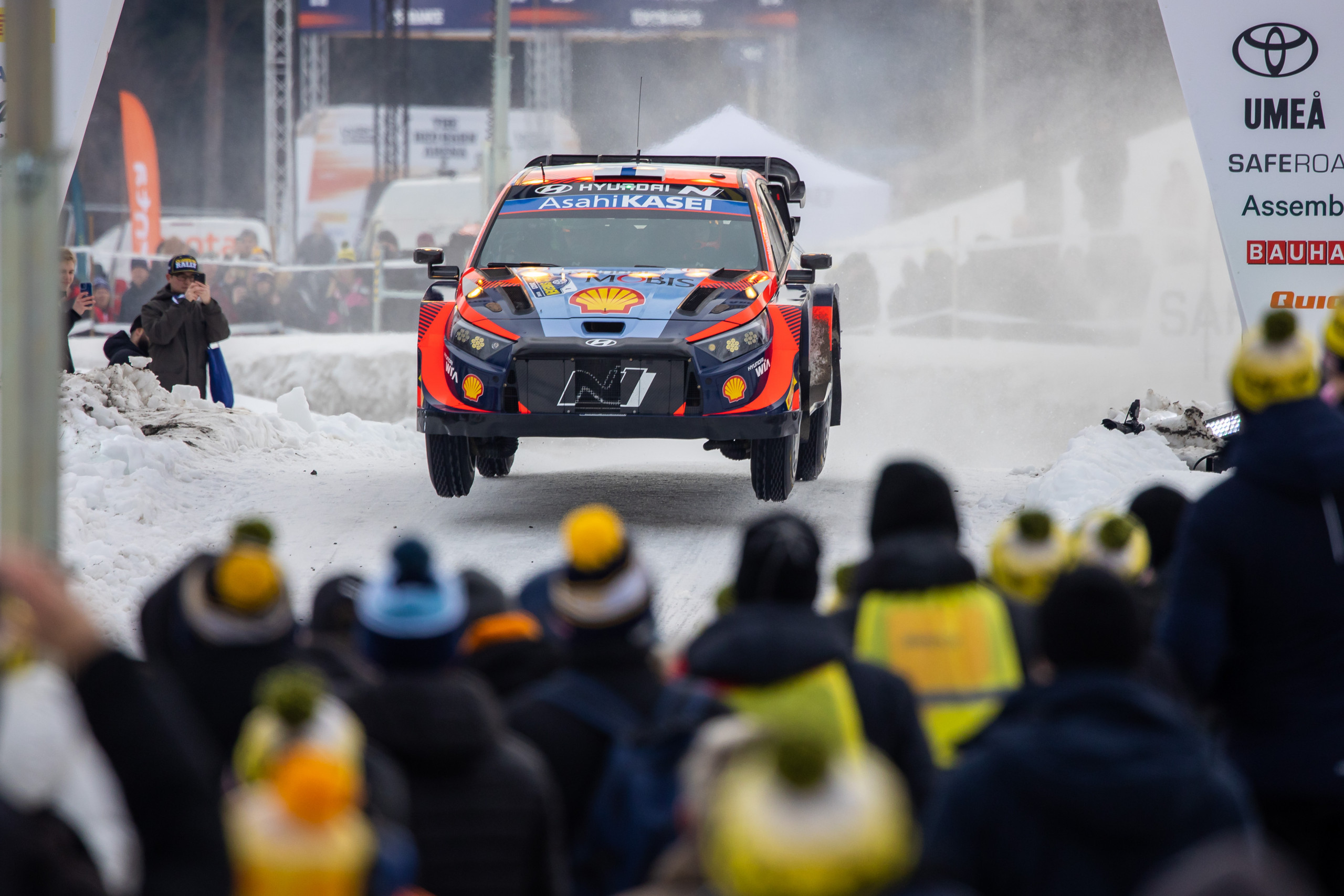 Toyota Gazoo Racing WRT
Kalle Rovanperä
"It has been quite a difficult weekend but at the end we can be fairly happy. On Friday opening the road we lost over 30s just in one tricky stage that we drove twice, and we are 25s behind at the finish so we did quite a good rally in the circumstances. This morning in the first stage we could straight away do a good time and be fighting with Thierry, but on the second pass we just lacked the pace with the car in those kinds of rutted conditions. We pushed hard the whole weekend but on the second passes of stages the times were not there. At least we won't have to open the road in Mexico and we can go there with a fresh mind and hopefully have a good rally."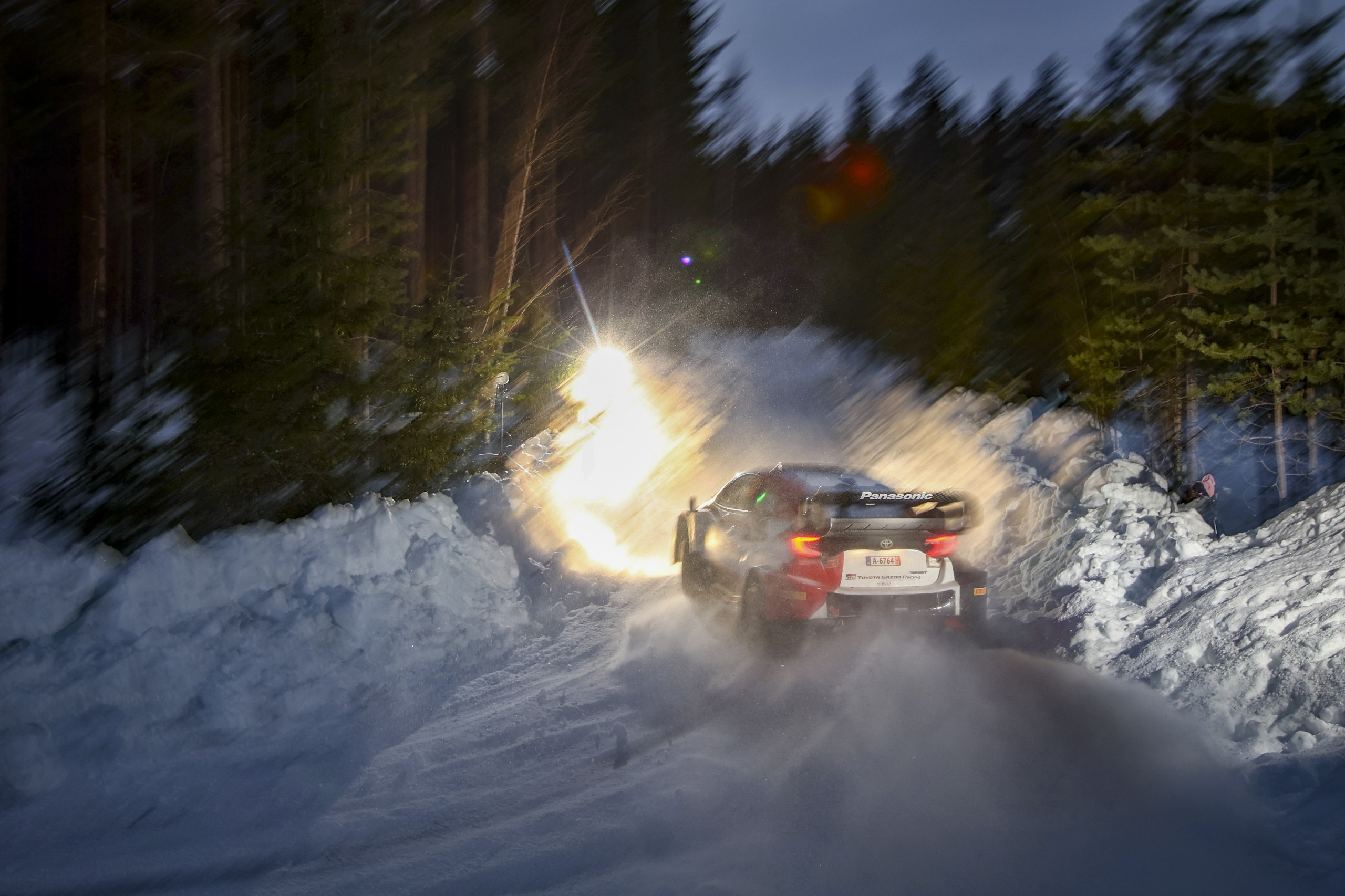 Elfyn Evans
"This has been a tough weekend and not what we hoped and worked for. Personally, I have struggled to feel really confident in the car and on the back of that we made a couple of errors as well. In that sense I'm happy to at least come away with some points, but we come to rallies aiming for better performances and results than this. There are a few areas we will review after the event and work on for the future, but Sweden is always a very specific event. Now the focus needs to switch to gravel and I'm looking forward to Mexico."
Takamoto Katsuta
"I have felt really good with the car this weekend. Thanks to the team who fixed the car after my accident on Friday so that I was able to get a lot of experience from the Saturday and Sunday stages, which will help for the future. Unfortunately, we could not finish the rally today: I started to feel a lack of power and the engineers checked the data and saw there was an issue, so we couldn't continue. I'm sorry for the team that we couldn't get a good result here but I will try to perform well on the next rally."
Oliver Solberg WRC2 Winner
"Really, it was," smiled the 21-year-old. "This is such a nice result. I really feel we did a good job with this one. We were consistent, no mistakes, Elliott [Edmondson, co-driver] did a fantastic job and so did the team. I'm very, very happy.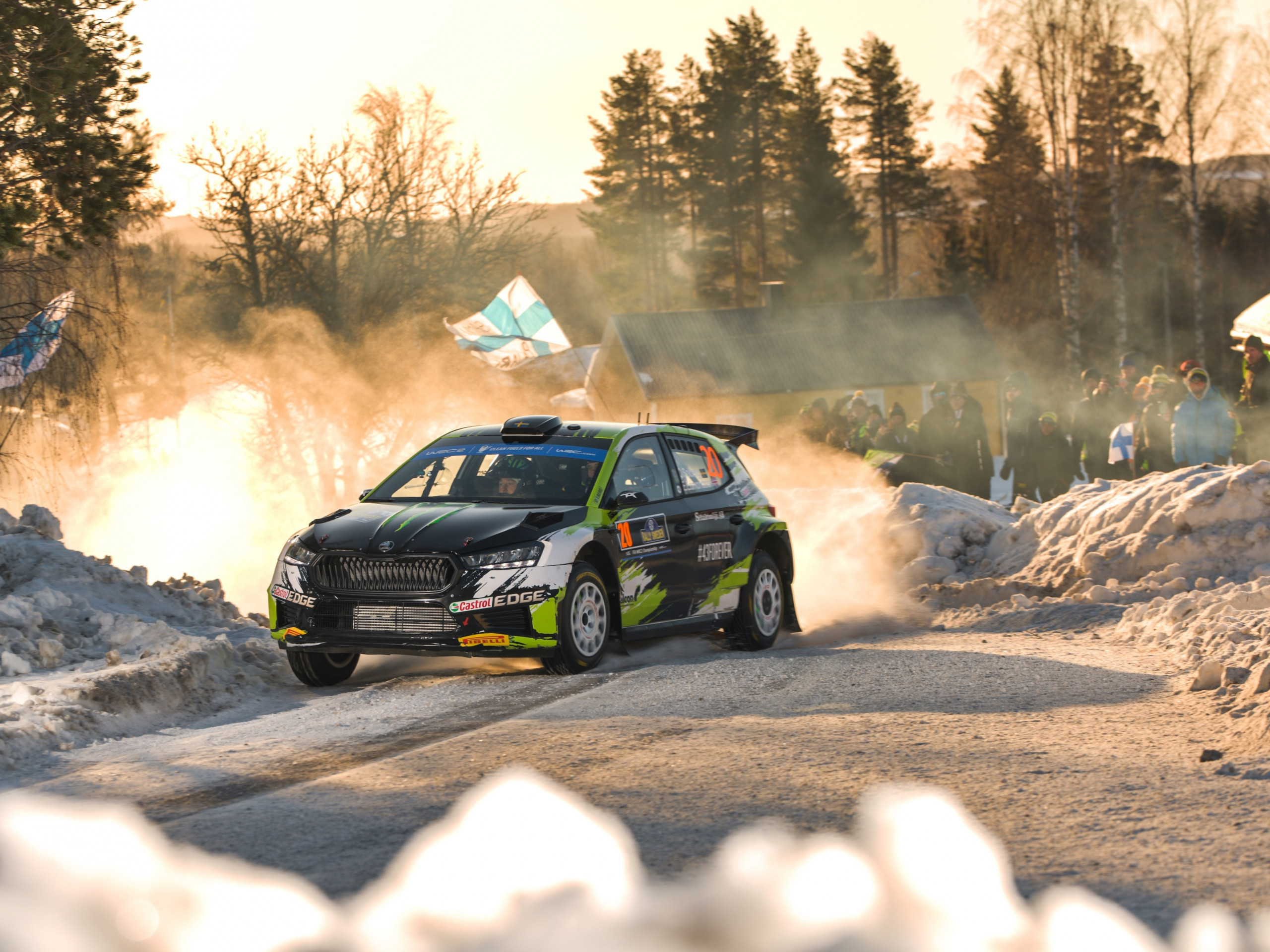 "OK, we were quite controlled in this rally, and when the road was really quick and nice and wide, we could make some margin and really push. I love those places. But it definitely wasn't so easy. There was some understeer in the car on some of the twisty sections and we were running as the first car in the ruts from the Rally1 cars ahead.
Explaining the issue of following the Rally1 cars, Oliver added: "They are a little bit wider and they have more power, so they are making a set of lines and ruts in the road which we have to follow.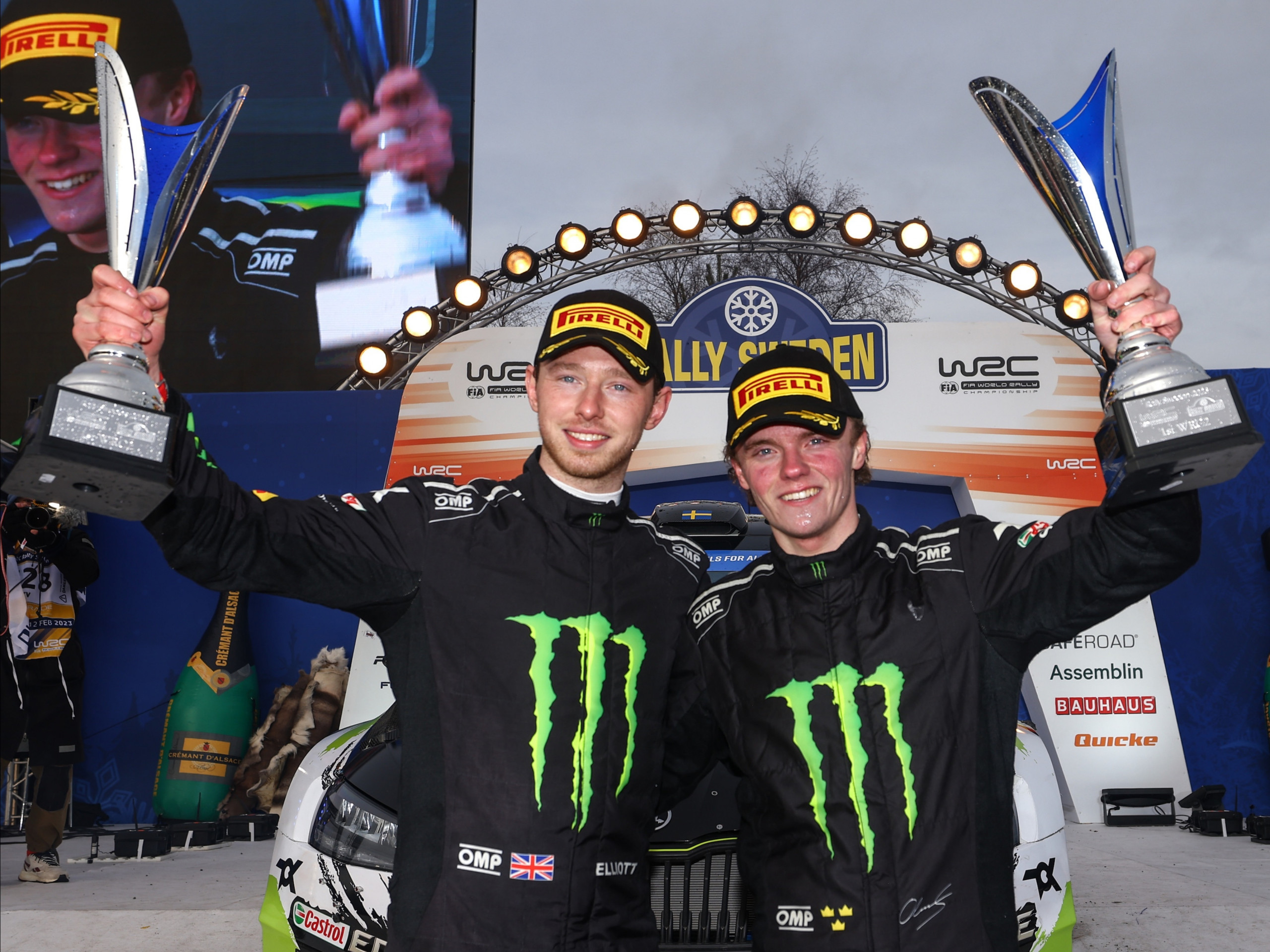 "But in some places, because our car is a little bit more-narrow, we have one set of wheels on the left or on the right side out of the ruts and jumping around. Basically, it makes the car a little bit unstable; this is no problem when you are in second or third gear, but when you have a lot of speed and you're flat out in fifth then it's not always making you smile!
"The main thing for me – the only thing for me – is that we came here, we took more experience from the car and we were able to win the event and take the maximum bonus points from the stage. I have to be very happy with that one."
"I think it's fair to say I am happy with everything in my life, right now," he said. "The win, to be joint leading the championship and to be with this team and this car… it's all good right now!"
2023 FIA World Rally Championship for Drivers'
After Round Two
| | | |
| --- | --- | --- |
| 1 | O. Tänak | 41 |
| 2 | K. Rovanperä | 38 |
| 3 | T. Neuville | 32 |
| 4 | E. Evans | 29 |
| 5 | S. Ogier | 26 |
| 6 | C. Breen | 19 |
| 7 | E. Lappi | 15 |
| 8 | T. Katsuta | 8 |
| 9 | P.L Loubet | 8 |
| 10 | D. Sordo | 6 |
2023 FIA World Rally Championship for Manufacturers'
After Round Two
| | | |
| --- | --- | --- |
| 1 | Toyota Gazoo Racing World Rally Team | 80 |
| 2 | Hyundai Shell Mobis World Rally Team | 66 |
| 3 | M-Sport Ford World Rally Team | 51 |
Summary
Well, what an incredible rally we were treated to! What a victory for Ott and Martin, but he was made to work hard for it by Craig and James. Ott and Martin now lead the championship and are the first to lead for M-Sport Ford since Seb Ogier in 2018.
Craig made a great return to the Hyundai after a year at M-Sport Ford. It was also only the second time that Craig and James competed as a crew, the last time of course at Rally Japan last year.
Finally, Thierry and Martijn did really well to get on the pace after a difficult Friday that saw Thierry strugglingly with sickness and not able to get the best performance. There was of course a use of team orders to get them onto the second step on the podium, but due to the error near the end of the power stage, they scored a very good third place that puts them into third in the championship.
The championship fight is very nicely poised with just 12 points between Elfyn in fourth and championship leader Ott. Next up is Rally Mexico on the 16th to 19th of March.