It's time for round two already and the championship moves to Umeå. This year's edition has 301km's over 18 stages. It starts with a short stage on Thursday evening after shakedown. Saturday is the longest day of the rally with 126km's over seven stages.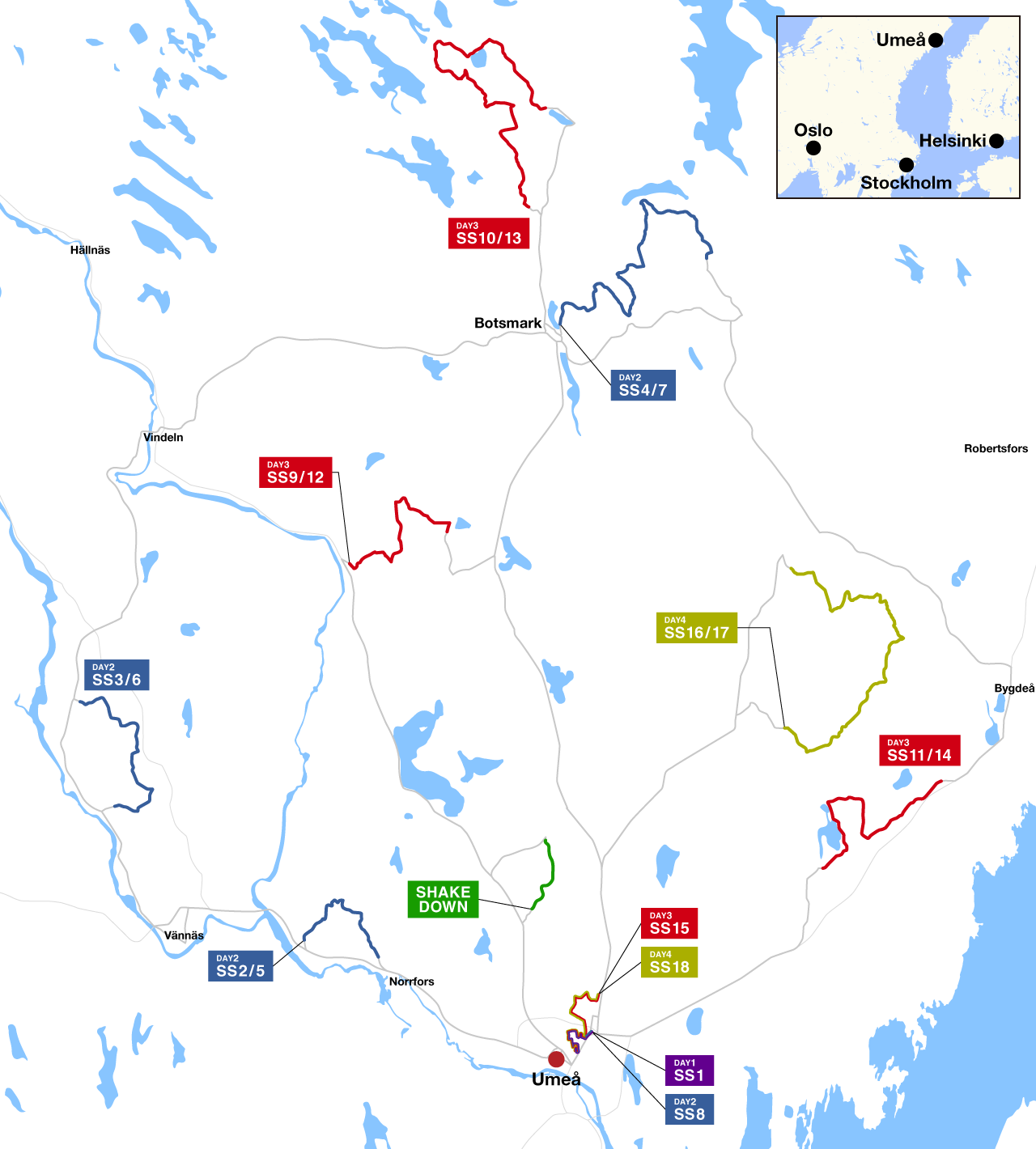 Of course, Seb Ogier leads the championship, but of course is not competing in this rally and this means that Kalle will open the road throughout Friday's stages. We've seen in the past that he and Jonne can get great results on the loose surface rallies despite starting first on the road.
There are three drivers that would like to keep the world champion off the podium. One of them is his teammate and the other two are with Hyundai and M-Sport Ford. Any idea who I'm talking about? These drivers are Elfyn, Ott and Thierry and all three of them have stood on the podium and taken victory as well.
Let's hear from the drivers.
Toyota Gazoo Racing WRT
Kalle Rovanperä
"It was great to start the season well in Monte Carlo with a good feeling and with good points for the championship. We hope to continue the same way in Sweden and to enjoy the rally. We only have one event like this each year and it's always cool, to have the studded tyres on the car and push hard between the snow-banks – it's something special. We had a good result in Sweden last year and we will try to repeat it this time. It can be tricky to open the road on snow and it depends a lot on how the conditions will be. Our pre-event test went really well, with perfect conditions and a thick layer of ice on the road. Hopefully it's like that for the rally too and we don't suffer too much running first on Friday."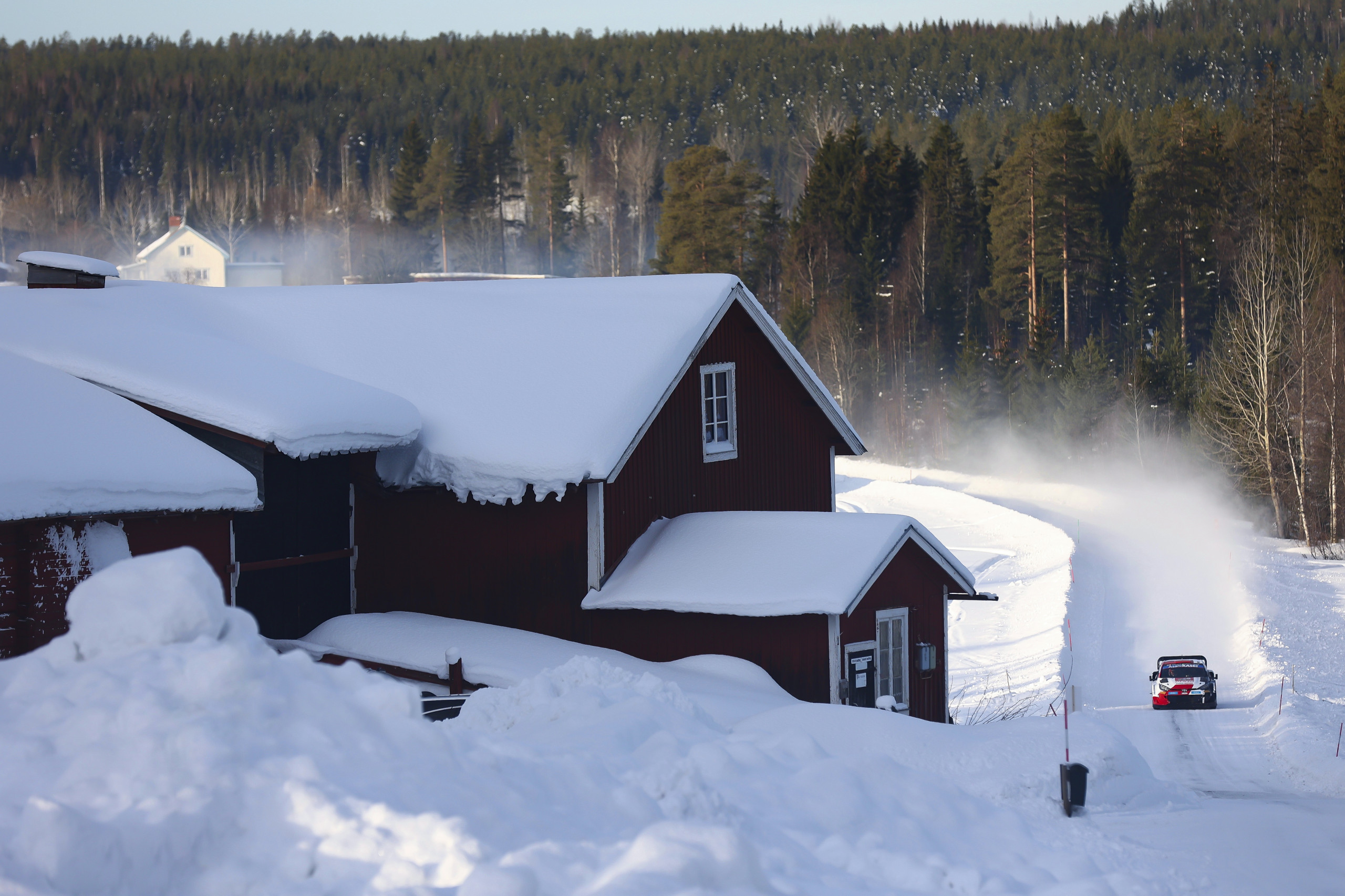 Elfyn Evans
"Overall, Rallye Monte-Carlo was a good start to the year even if our result was disappointing with the pace that I think we had. Now we head to Sweden and a completely different challenge. Even with the snow and ice, it's still one of the fastest rallies on the calendar and especially since the base moved a bit further north last year; I think the stages are even faster and we will have some new ones on this year's route that we are yet to discover. It's a rally where it's almost impossible to have a perfect car all the time, because the grip you have can change a lot within one loop of stages, but we were able to work through various options in our test."
Takamoto Katsuta
"I'm really excited for Rally Sweden. Driving on snow feels very familiar and comfortable for me and I really like these conditions. Being one of the team's three nominated drivers will maybe bring a little bit more pressure than I'm used to, but this position is where I have really wanted to be. I'm sure there will be challenging moments, but I will try to manage them and bring good points for the team. I will just do my best and this is no different to before. In testing on snow, the feeling in the car has been incredibly good; I would say the team has made quite a big step since, one year ago and hopefully this gives us more confidence in Sweden. Of course, the other teams are also improving and developing so we will need to be 'full attack'!"
Hyundai Motorsport
Thierry Neuville
"The roads of Rally Sweden are very fast, so the key is to find a good line and carry as much speed as possible through the stages. We showed that we can be competitive on snow and ice last year, so it is our hope that we can be quick again in Sweden this time around. Consistency across the weekend will be vital, which is always easier when the car is comfortable to drive, meaning setup will be very important. Road position can also play a factor; if it is cold and icy, then it is best to be early in the starting order. However, if there has just been some fresh snow, then it is better to be on the stages later on. We want to be fighting for the podium positions from the start to finish, and of course we will try to beat as many of our main competitors in the championship as possible."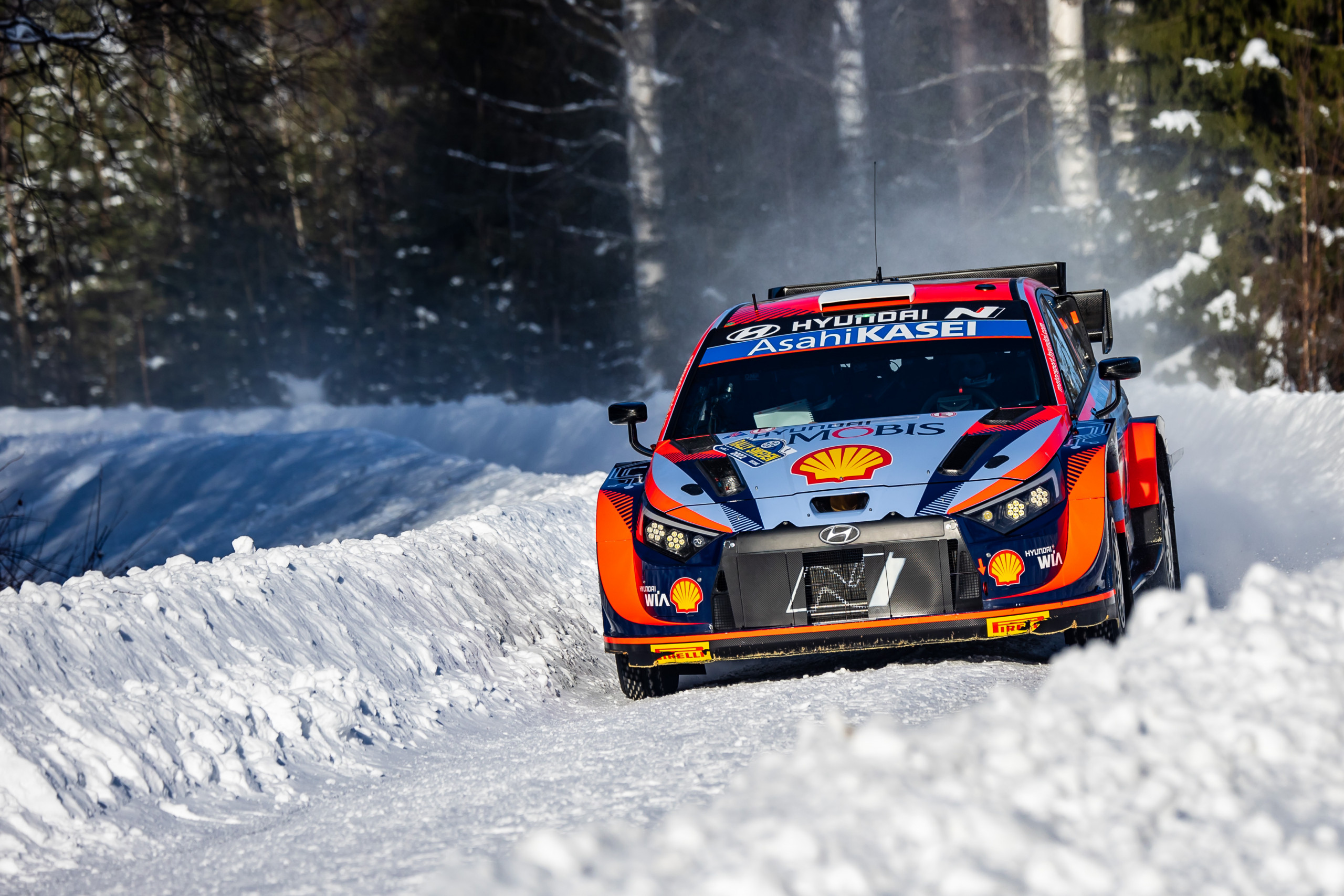 Esapekka Lappi
"Rally Sweden has always felt like a second home event for me because it is very similar in profile and surface to the fast Finnish roads that I know best. I believe that we will be getting proper winter conditions this year, allowing us to have lots of fun between the big snowbanks. The second pass in Sweden is always special due to the narrow ruts that require you to quickly adapt your, driving. Preparations for the rally will be important, so we must make the most of the pre-event testing and our Finnish Rally Championship experience. If we can bring everything together, we will be back on the podium again like we were last year."
Craig Breen
"Rally Sweden is always an event that I enjoy, and a place where I have been able to bring home some of my best results in the past. We only have one rally a year where we get to drive in true winter conditions with the studded tyres, so that makes Sweden even more special. The stages will be very straight and very fast, meaning you need to be committed to be quick. With quite a few stages taking place in the dark, it's really important to make sure the pace notes are accurate. In an ideal world, I would love to leave Sweden having stood on the podium again, but with it being my first competitive event in the Hyundai i20 N Rally1 Hybrid, this will be a challenge. Ultimately, my main goal is to enjoy the experience."
M-Sport Ford WRT
Ott Tänak
"This has been our first opportunity to try out the car on snow and ice. Some things seem to be there, and we are gradually growing in confidence. This is why it's critical to do this rally in Estonia, to get some more experience across different conditions, and we'll find out how far away we are from the right set-up.
"Personally, I feel much more confident on snow, so we'll see how we compare to the other guys. If it's icy it's better to be out earlier on the road, and if its very snowy it's the other way around. So, it really depends on the conditions, we'll just have to see what the weather does. Either way we are ready for the action, we have no choice!"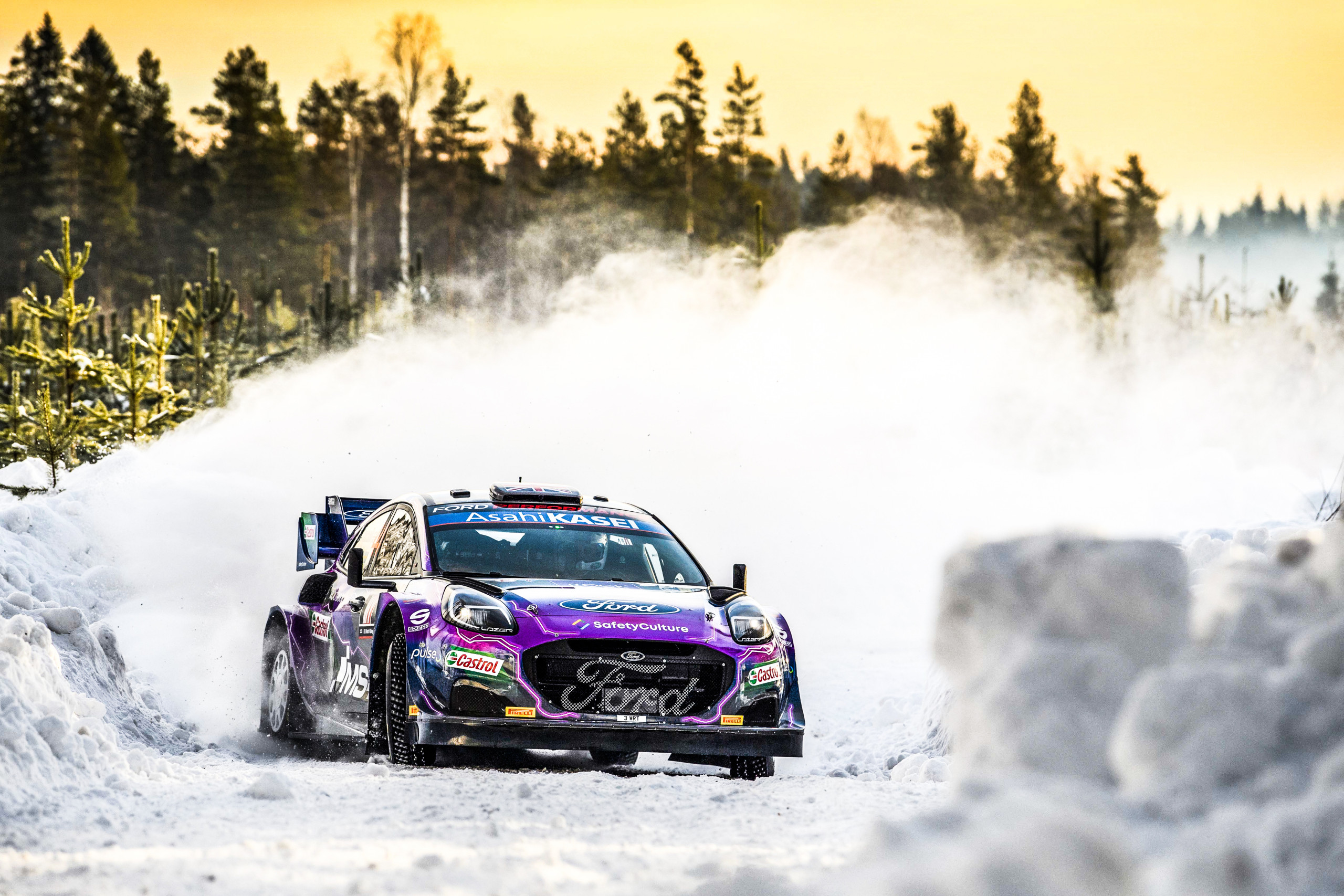 Pierre-Louis Loubet
"I'm very happy to be going to Sweden. This will be my second time there, but my first time on the new event in Umeå. I'm looking forward to the experience and aim to deliver a good, clean rally which will be the most important thing for me next weekend.
"Everything is still very new for myself and Nicolas, so it is important to gather as much experience and knowledge as possible and use that to build confidence ahead of the upcoming gravel events. Let's try our best to deliver a good result and enjoy this new experience!"
WRC2 overview
There is a good entry for the WRC2 class as well, with twenty-five cars from Skoda, M-Sport Ford, Citroen, Volkswagen and Hyundai.
Oliver Solberg will take to the wheel for the second time this year to his Toksport run Fabia RS, but the first event of his WRC2 title campaign.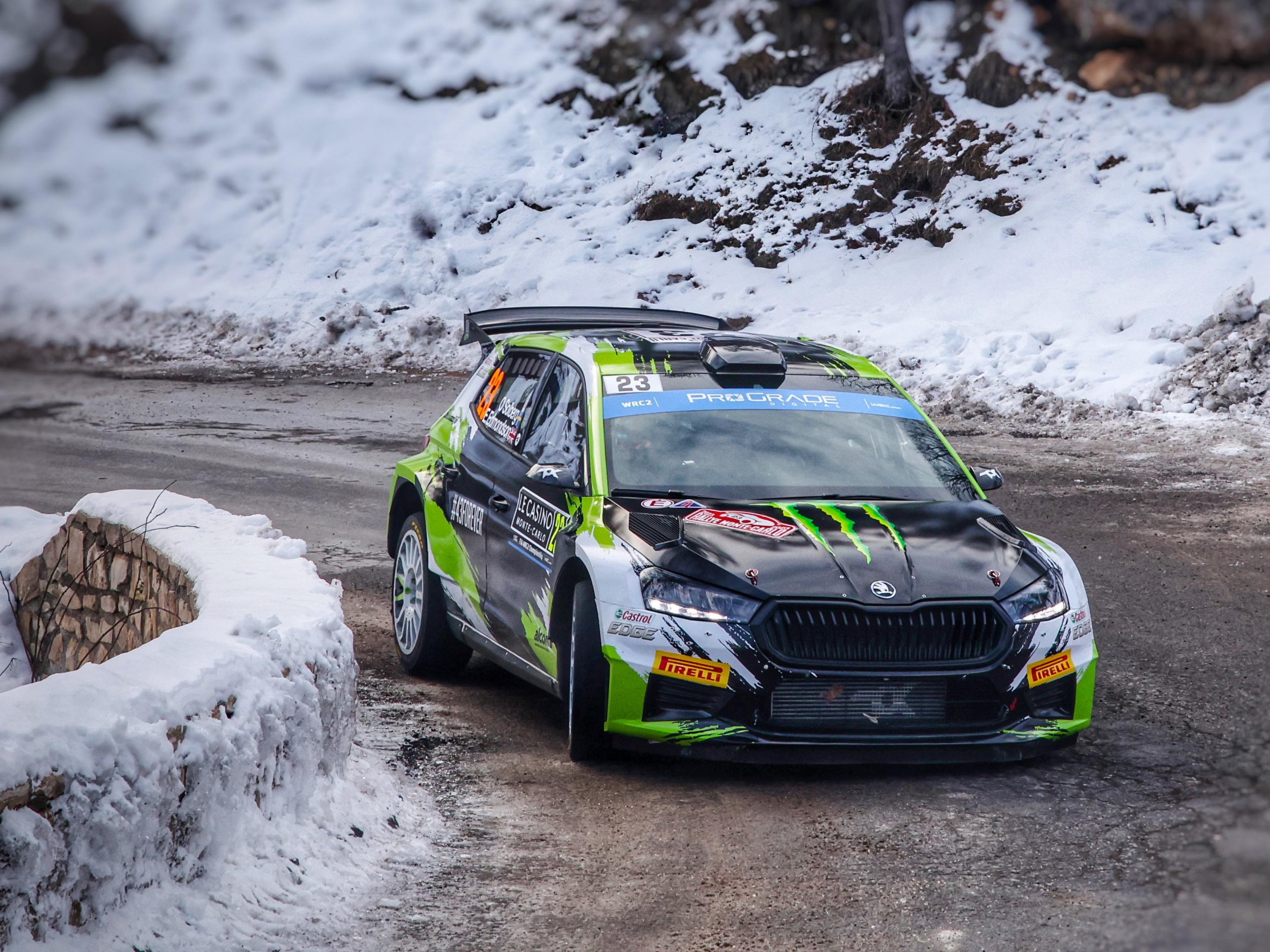 Here is what he has to say following his test last week.
"So now, it's Sweden and my home race, It's special. We drove for two days in the north, working with the team to find a good set-up for this week. It was really, really cool – like minus 24 on the first day! On Sunday it was much warmer… it was only minus 12 Celsius! We had some really good ice on the roads. We've had two great test days with several roads to choose between to help us get the cars set up for the mission ahead."
It's my home event," he said. "You want to go well on every event, but there's always a little bit more incentive when you're at home and you can see the flags and everybody waving. I love the winter rallies and this one can be a really special one. We know there's a lot of really tough competition with some big names and fast drivers in WRC2. All we can do is our best and I'm looking forward to doing that."
Hyundai WRC2 team
Teemu Suninen
"Ever since the beginning of my career, Rally Sweden has been one of my favourite events. As it is our first time on snow in this car, testing will be very important for us. However, I hope my previous experience in wintry conditions will help me find a good feeling in the Hyundai i20 N Rally2. The stages themselves are relatively technical but with fast sections. It will be very tight, so we must be on the limit from the start to be competitive. We will also need to be brave and confident if we want to end the rally on the podium, and that is our target."
Fabrizio Zaldivar
"I am very excited to be driving in snow again! Coming from a country with no snow, competing on this surface is always very special to me and I have great confidence in our Hyundai i20 N Rally2. This will be my first time in Umeå; I have no previous experience of the stages. I just hope there is enough snow to be able to enjoy the stages on both the first and second passes. Our aim for the weekend is to improve stage by stage and above all gain more confidence on this surface, which will surely allow me to obtain better times between each runs."
Summary
Expect a big fight for victory this weekend between the three drivers that have taken victory in the past. For some there will be a fight for the final podium spots, and I suspect that we can look to Craig to be right in the fight for this.
Enjoy the rally!!