Series 7 of Formula E seemed to have it all. Despite Covid-19 still causing problems in every branch of motorsport, the electric series still managed to have a close, tightly contested title battle with any number of drivers predicted to lay their hands on the coveted FIA approved championship. Season 8 is set to be no different. With debut races in South Korea and Indonesia and the beckoning of the Gen 3 car next season, the future of the all electric series seems brighter than ever. The stage is set for the new season to become somewhat of a curtain call for the Gen 2 car, a machine that has pushed the limitations of electric racing and of the drivers to the limits. However, what can we expect from season 8?

Mercedes EQ Formula E Team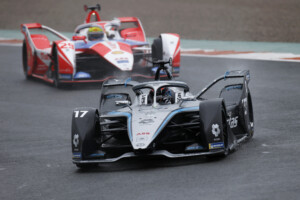 World champions Mercedes look like the favourites coming into the new season. They were arguably the strongest team last year, collecting both the driver and constructors championship. However, they did so through sheer consistency and the ability to score points whilst their competitors struggled. Nyck de Vries emerged as the driver to beat but he did so in a quiet unassuming way. However, this season could be different. Mercedes are confirmed to be leaving the series prior to the beginning of the Gen 3 era and there is very little development on the current car bar a few software updates. It could be argued that Mercedes may have become complacent in their final season as they have nothing left to prove. Coupled with the fact that their sister team in Formula One endured such a hardship last season, Mercedes Formula E team could potentially end up taking a back seat to Mercedes' other exploits.

Mercedes have chosen to retain their line up of de Vries and Stoffel Vandoorne, a wise decision on their part. Both drivers are proven winners within the series and it appears to be a solid partnership. The pair are familiar with the team and adapted to the car with ease, showing that they are very capable of producing the results that Mercedes have come to expect. De Vries in particular seemed to come into his own this season, the former F2 champion was able to silence the critics who criticised his move to the electric series instead of attempting to get a seat in Formula One. However, despite the perceived harmony, it could all be a facade. Vandoorne was incredibly strong in season 6, and would have been disappointed not to achieve the same success last season. A rivalry between the two could emerge in what will be Mercedes' last season in Formula E. However, it's impossible to write Mercedes off entirely given their history in motorsport and their sharp rise to the top in Formula E, expect them to be favourites to snatch at least one title again.

Jaguar TCS Racing
Jaguar has gone from strength to strength since first beginning their journey in series 4 with their best season result to date. The British outfit claimed more podiums than any team last season as a result of arguably the strongest line up on the grid. A few eyebrows were raised when Sam Bird, a veteran of the series moved from Virgin Racing, a team he had been with since the series' infancy, to Jaguar. However, the Brit claimed two wins for his new team, with his first win coming in only his second race which is testament to his incredible ability to adapt. Jaguar's title charge was also spearheaded by Mitch Evans, the driver that the team has been built around. Evans had a strong start to the season, collecting three podiums in the first half to become a strong title contender to de Vries. However in the latter half of the season, his title chase fell apart, leaving the Kiwi out of the coveted top three spots of the championship. Evans and Bird would have been disappointed not to be in the title fight for the duration of the championship given their reputation within the series and it's expected that they will return hungrier than ever.

The retention of two of the most experienced and talented drivers in Formula E is a bonus to Jaguar, and although a rivalry between the two could derail Jaguar's title hopes this season, James Barclay's ability to force them to work together in harmony last year helped the team dynamic. Evans is familiar with both the car and the team having been with them from the start of their journey and Bird is a driver whose reputation as a hard worker precedes him. This is crucial as the drivers are familiar with the car and are able to focus entirely on their racecraft, rather than getting to grips with the machinery. Jaguar were hindered this year particularly by the old qualifying format, which put both Bird and Evans at a disadvantage for the majority of the season, but with a new format that focuses more on pure pace and perfection over one lap, this should improve.  It is expected that Jaguar will continue to be a force going into the new season, they have always been viewed as the dark horses of the competition but it would be foolish to write them off as title contenders for season 8, they have much to prove. 
DS Techeetah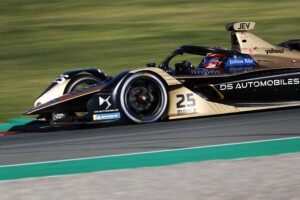 Compared to the previous two seasons, Techeetah had somewhat of a quiet season 7. Techeetah seemed to suffer with reliability issues last year which dramatically hindered their progress to retain the team championship. It was surprising considering their dominance over the past few years that Antonio Felix da Costa and Jean-Eric Vergne were not in the title fight, both former champions only collecting a win each. It was in direct contrast to the year prior where da Costa claimed his first championship in dominant fashion at the six-race header in Berlin. However, the Portuguese driver did manage to claim the first win on the full Monaco circuit used for the first time last season. Double champion Vergne also looked strong, taking two pole positions and collecting the tenth win of his career. Keeping hold of both drivers was crucial for Techeetah going into season 8. Both are proven champions and the familiarity with the team and the machinery they are in will help spearhead the Chinese team's attempt to reclaim their throne.

The bigger problem is that of Techeetah's future as Formula E looks towards the Gen 3 era. The Chinese outfit is yet to confirm their participation in the next season, leaving it more likely that this season will be somewhat of a swansong for arguably the most dominant team of the Gen 2 era. DS Automobiles, co-partners in the team, have committed their future to Formula E, but it remains to be seen if this is with the Techeetah team. Maserati are waiting in the wings, and DS will have taken notice of the first Italian team to join the electric series. The uncertainty over season 9 could indeed cause serious problems within the team, particularly if it is allowed to play out over the season. One thing is certain – if Techeetah wants to persuade DS to continue their partnership, they need to prove that they can win races and fight their way back to the top step. They have the drivers in order to achieve this goal. Techeetah have proven time and time not to write them off and it would be foolish to do so – if this is indeed their swansong, they will try to end their time in Formula E with a bang.
Envision Racing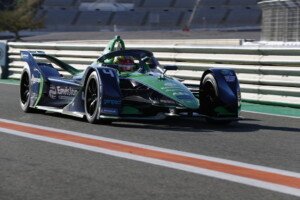 On paper, Envision Racing looked a certainty for the title battle last year given their success in the past. However, they were hindered by their customer status to some extent. Customer teams usually have significantly less testing time and are governed by their supplier. The powertrain supplied by Audi is not the beast that it used to be. Although this could be for a number of reasons, it seems likely that Audi are committing to other series and redirecting their resources towards these as opposed to focusing on Formula E. Audi have confirmed that they would be leaving at the end of season 8 and presumably reduced the support to Envision Racing in favour of focusing on their other motorsport endeavours. This brings another problem to the forefront as we look towards the Gen 3 era, Audi are not committed to the next season and it's likely that Envision will have to find a new powertrain for their season 9 challenger. 
However, despite these problems, Envision had a promising season with four podiums to their name. Nick Cassidy had an excellent start to his Formula E career, taking two second-place finishes in his rookie season. The Kiwi also looked particularly strong in qualifying, a key aspect of success in the electric series. It's expected that he will continue to grow going into his second year as he becomes more familiar with the car. Envision are also retaining regular driver Robin Frijns, who in the past has produced excellent results for them. The Dutchman almost won the first full length Monaco ePrix last season and although a win eluded him on this occasion, he is proven to be able to extract everything he can out of any car. The retention of such promising talent is a bonus to Envision as they step into the unknown. However, the question remains whether they can pull themselves out of the rut this season, they certainly have the drivers to do so but the machinery is less of a safe bet.

Avalanche Andretti Formula E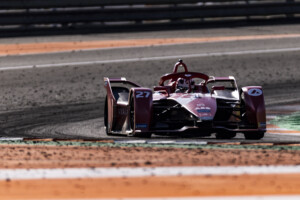 The former BMW team had a solid season last year, taking three wins between their driver pairing of Jake Dennis and Maximilian Gunther. Andretti have always had somewhat of a revolving door policy on drivers, and losing both Antonio Felix da Costa and Alexander Sims in recent years, two incredibly experienced drivers, could have spelled disaster. However, Andretti has managed to find a diamond in the rough with Jake Dennis. The former DTM and Blancpain driver was arguably the standout star of season 7, taking two wins and scoring third in the driver's championship. He would have been a title contender if reliability had not been such an issue. Gunther too continued his fine form in the series, taking a win in New York. However, the German has confirmed that he will be moving to Nissan to partner Sebastien Buemi, a decision that certainly raised a few eyebrows given his success this season. However, he possibly could have been persuaded due to the fact that BMW are stepping down from Formula E and a drive in a factory outfit is definitely more appealing.

It remains to be seen as to whether Andretti will continue to experience the same success this season, given BMW's withdrawal from the sport. The manufacturing giant played a key role in creating the success story we know today, and it will be interesting to see how Andretti will operate with less support from the German manufacturer. The loss of Gunther to Nissan is another blow, the German driver has been somewhat of a marvel in the past few seasons of Formula E. They welcome Oliver Askew, the first full time American to compete in the all-electric series. Although it appears somewhat of a PR move, with an American driver in a newly branded American team, Askew has vast experience in single seaters and was the 2019 Indy Lights champion. It will certainly be a baptism of fire for the American in his rookie season but it's an ideal time to join the sport on the cusp of the new era. Write Andretti off at your own peril.

Rokit Venturi Racing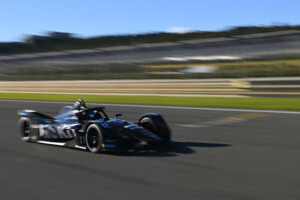 Venturi benefited last year again from the excellent Edo Mortara, who emerged at the end of the season as the runner up to the coveted world championship. Their start to the season was somewhat troubled by a brake failure issue that flagged up in their software, forcing them and their supplier Mercedes off the grid for the first race. However, they soon sorted out the issue in true efficient German style and the Swiss driver scooped a win at the Puebla ePrix during the mid-season period. Equally, Norman Nato had a solid season, picking up his first win in the series in the season closer in Berlin. However, as always, the Monegasque team missed out on a few crucial opportunities to win points and ultimately go to battle with their supplier, Mercedes.

There have been many changes at Venturi as we head into the twilight period of the Gen 2 car. Jerome D'Ambrosio has now replaced Susie Wolff as team principal as she departs for a more senior position within the team. D'Ambrosio has a vast amount of knowledge around the series, having participated in it since its infancy. His presence can only strengthen the team. Retaining Mortara, the runner up of last season, was crucial to Venturi's success and although a few eyebrows were raised at the exclusion of Norman Nato, who had a stellar season with the team, one look at his replacement's statistics sheet will silence any critics. With the departure of Audi, one of Formula E's most seasoned drivers came into the frame. Lucas di Grassi is a driver who needs no introduction – he is a proven winner, champion and his name features amongst many of the records in Formula E. It will be interesting to see how Di Grassi adapts to a new team, but if D'Ambrosio manages it right, they could potentially be unstoppable.

Tag Heuer Porsche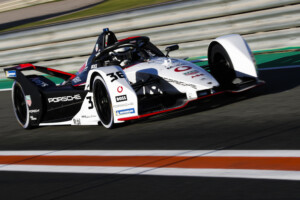 Given Porsche's vast experience and budget that they have poured into making their Formula E venture a success, even they would have considered this season as somewhat of a disaster. The German manufacturing giants could only muster two podiums for the entire season, one for both Pascal Wehrlein and Andre Lotterer – robbing us of another epic battle between themselves and fierce rivals BMW and Mercedes. The Porsche Gen 2 seems to lack the punch of its competitors with the pair often fighting at the back of the grid. However, it's important to look at the bigger picture. Porsche have only been in Formula E for two seasons – both of which have been badly affected by the Covid pandemic – and this has vastly impacted their development and running of their motorsport teams. With some sense of normality returning to real life and the new era looming, it could be entirely possible that Porsche is waiting for season 9 and will push for development into the future.

Retaining their two drivers Wehrlein and Lotterer is the smartest move. Although they have a number of drivers who could fill those two seats within the Porsche programme, it's logical to keep two of the more experienced drivers who know the Gen 2 car and will presumably be involved in testing into the new era. Both Lotterer and Wehrlein are capable of achieving results and have done so in the past, Wehrlein in particular was victim to a number of race direction injustices last season.  It remains to be seen what Porsche can achieve in future seasons, but they certainly have something to prove. They could indeed have another quiet season and potentially end up like Jaguar, another team that joined in the middle of a massive development war and have emerged as one of the frontrunners. Only time will tell.

Mahindra Racing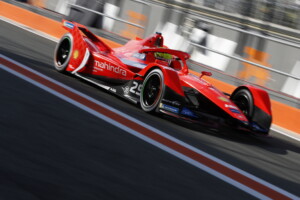 Compared to previous seasons, Mahindra seem to be in a rut that they cannot pull themselves out of. Losing experienced driver Jerome D'Ambrosio to a role in management was a crucial blow, but they replaced him with the equally brilliant Alexander Sims, a driver who is very knowledgeable in electric cars and mechanics. However, despite the presence of Sims, and Alex Lynn, another driver who has become somewhat of a fixture in Formula E, the Indian team struggled. They can only muster a single win in the entire season, which came for Lynn at his home race in London. There were a handful of podiums split between the two drivers, but despite this, they had a relatively quiet campaign. A stalwart of the series, Mahindra always seems to have kept up with the pace of the other major manufacturers in a way that the likes of Dragon and NIO never have but it remains to be seen how they will cope with the new era looming. Mahindra showed sparks of promise throughout last season, but ultimately, it was the car that let them down. It's been proven that they are capable of racing against the top dogs, but consistency is key in doing so.

Mahindra appear to have lost their way in recent years, a far cry from the team they used to be. The revolving door of drivers doesn't help matters – there has been no stability and experience at the team for one than a few years. This problem has been prevented this year with the retention of Sims, an experienced driver who is well more than qualified to take Mahindra into the new era. He is partnered by Oliver Rowland, a move which has raised more than a few eyebrows – particularly as Alex Lynn was arguably the stronger driver last year – but Rowland could potentially be the missing piece that Mahindra have been searching for. Reminiscent of former Mahindra drivers such as Felix Rosenqvist and Nick Heidfeld, Rowland possesses that ruthless streak that isn't afraid to fight for the top prize. We could see a revival of the Mahindra of old before the new age beckons if they can remain consistent.

Nissan e.dams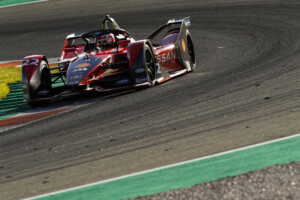 Nissan e.dams have never quite hit the heights of their previous success in earlier seasons, and season 7 was no different. Although Oliver Rowland holds enormous potential as a future champion and success, his racecraft can be sloppy at times and a few mistakes on track have cost him a win or points-paying positions on a number of occasions. Sebastien Buemi appears a shadow of his former self. His best position of last season was fifth. It could be argued that Nissan, although a giant in the automotive industry, are lagging behind on their competitors. They finished a lowly tenth in the team championship, just ahead of struggling Dragon and NIO. Like many of their competitors, there are flashes of brilliance that hark back to the golden age at the start of Formula E. Rowland's podiums in Mexico and Berlin are proof of that. Perhaps they're already looking forward to the Gen 3 era. Nissan and their predecessors Renault always seemed to be one step ahead of the competition in regards to development.

It was a surprise when Rowland announced that he was leaving the team that gave him his big break in Formula E for Mahindra. However, Nissan proved their efficiency at dealing with the problem of replacing such a stellar driver by poaching Maximilian Gunther from Andretti. Gunther to Nissan is arguably the signing of the season – a proven race winner who is able to push his car to the absolute limit. The German driver was able to collect points in a Dragon so it will be definitely exciting to see what he can do at a big team like Nissan. Likewise, the retention of Buemi is a smart move on the Japanese manufacturer's part. Season 2 champion Buemi has a wealth of knowledge and experience that he can use to help his younger teammate to progress further. It remains to be seen if Nissan can again gain the success of previous seasons, but the strength of their driver line up is very promising.
Dragon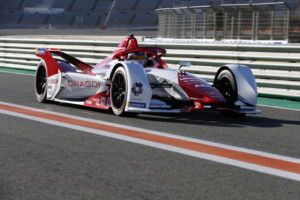 Dragon are a case of what happens when big manufacturers join a fledgling series. Whilst successful in the first two seasons, they have fallen by the wayside with the emergence of the likes of Audi, Mercedes and Porsche. With a revolving door of drivers for the last few seasons, development appears to be the last thing on the mind of the American outfit. However, despite the disappointment of another season, there were a few bright spots. The retention of Sergio Sette Camara last year was a masterstroke with the Brazilian sealing a fourth-place finish in the second race. If reliability were to be improved, there is more potential within Camara. His teammate for the first few races, Nico Muller also showed promise with a couple of points finishes before leaving to prioritise DTM. Similarly, Joel Eriksson was hindered by the capability of the machinery underneath him.

Camara enters his second full season with Dragon, a positive for the team if he can recreate the few moments of magic he had last season to secure them valuable points. However, it's the other side of the garage that is certain to command attention. The signing of Antonio Giovinazzi within Formula E was to be expected, but to see a driver of his calibre snatched up by Dragon was somewhat of a surprise. The former Formula One driver has experience within the electric series, having undertaken rookie tests with the Virgin team prior to joining Sauber. Giovinazzi's signing can help the team as a whole, potentially bringing in vital sponsorship money and publicity to the struggling outfit. It remains to be seen what will happen at Dragon this year, but a solid season would certainly help the team as they head into the Gen 3 era without any of the big name manufacturers who have hindered their success. 
NIO 333 Formula E Team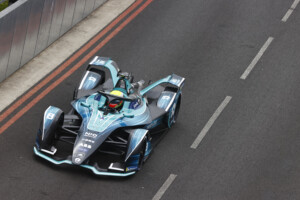 Season 7 was once again a season to forget for the Chinese based team. They started off on solid ground with the ever reliable Oliver Turvey picking up two points finishes in the season openers at Diriyah. On the other side of the garage, Tom Blomqvist also picked up some impressive point-scoring finishes in the opening rounds. However, as the season progressed, they began to fall behind as reliability began to bite. They remain the only team to have not scored a podium since the 2018-2019 season. The problem for NIO is as always the lack of horsepower within their powertrain and it seems like it will be a case of the same old for the Chinese outfit this season. They have the same problem as Dragon, being an independent manufacturer without the clout of big name teams like Porsche and Audi.
Retaining their key asset Turvey was a must for NIO and he will be expected to quietly go about his business in season 8. He is joined by rookie Dan Ticktum, a controversial figure within the motorsport community best known for his behaviour off track, including a feud with Nicholas Latifi at Williams, an incident that saw him dropped from the F1 team. The former Formula 2 driver has some scores to settle and could easily reinvent himself within Formula E. It remains to be seen if Ticktum has grown both in his personal life and as a driver, but he's in the best team to do so. There's less expectation riding on the young Brit and if he keeps his head down and delivers a few decent results, he could yet find himself a home in Formula E. NIO aren't expected to do much in season 8, but with new management and the consistency of the brilliant Oliver Turvey, they could deliver a few surprising results.

Formula E will begin on January 28th and 29th in Diriyah.