39 cars have entered the penultimate round of the European Le Man Series at Spa, 28 different teams with 117 drivers from 27 countries, 14 cars for LMP2, 16 cars for LMP3 and 9 cars for LMGTE which consists of six Ferrari's, two Porsche's and one Aston Martin. It will be the first ELMS race with fans since the pandemic started and entry will be free of charge.
The longest ELMS race was in 2019 completing 101 laps, the shortest race was the year before held in 2018, the race only completed 40 laps which was caused by not surprising at Spa the rain, it had several Safety Car periods plus red flags and was eventually stopped with the drivers awarded half points.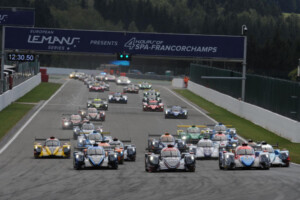 The Orlen WRT team are the only team based in Belgium, they lead the championship with 75 points the drivers of Louis Deletraz, Yifei Ye and ex formula one & WRC driver Robert Kubica, they have an 11-point lead over the G-Drive #Car26 with Roman Rusinov, Nyck De Vries and Franco Colapinta United Autosports are in 3rd in #Car22 a further 7 points adrift.
In LMP3 Cool racing lead the class with #Car19 with 80 points the drivers of Nicolas Maulini, Matt Bell and Niklas Kruetten only lead by 13 points from DKR Engineering entry #Car04, while the polish entrant of Inter Eurpol Competition in #Car13 are 3rd.
LMGTE sees a trio of Ferrari's filling the top 3 positions with the Iron Lynx #Car80 leading the class by just 6 points driven by Matteo Cressoni, Rino Mastronardi and Miguel Molina they have 83 points while Spirit of The Race #Car55 is in 2nd with 77 points the trio of Duncan Cameron, David Perel and Matt Griffin in that car, behind them is the AF Corse Ferrari #Car88 in 3rd with 56 points. With only one race remaining after Spa teams will want maximum points but will the Ardennes weather through up a curve ball, its going to be tight but hopefully exciting race.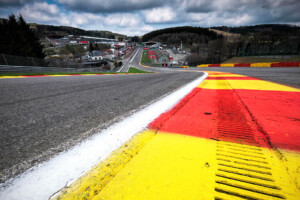 All images courtesy of ELMS