Will Power withstood late pressure to take victory at the Big Machine Spiked Coolers Grand Prix, his first of the season. The win is his fifth at the Indianapolis Motor Speedway Road Course and extends his winning streak across 14 seasons, having taken his first in 2007.
Romain Grosjean and Colton Herta rounded out the podium, with Alexander Rossi fourth, and Patricio O'Ward fifth after late drama with Championship leader Alex Palou.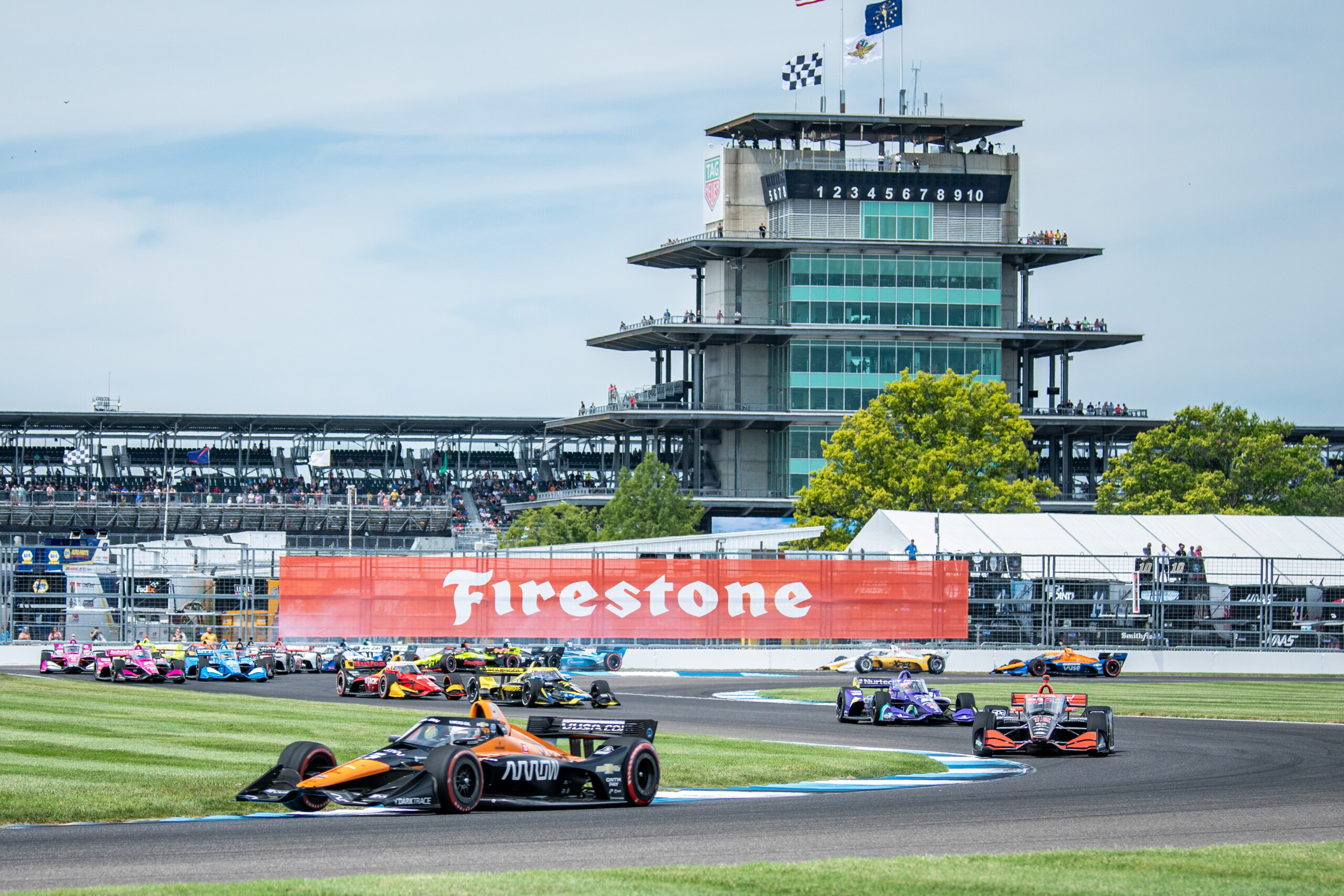 O'Ward started on pole position having edged out Power by an incredible margin of 0.06s. He led the field away strongly able to pull out a two-second advantage over the Australian, having started on sticker red 'alternative' tyres. He tried to use them to an early benefit, pulling a gap on the rest of the field knowing that he would be on slower rubber in the middle stint.
However, it was Will Power, who also started on sticker 'reds', who pitted before O'Ward. The undercut worked wonders as the Arrow McLaren SP driver emerged less than one second ahead of Power. Unfortunately, on cold tyres there was little O'Ward could do. He fought bravely but it was Power who triumphed, diving down the inside at the penultimate corner on Lap 18 to take the race lead.
The day went from bad to worse for O'Ward, now on primary 'blacks', was now vulnerable to those on fresh 'reds'. Colton Herta and Romain Grosjean made light work of the Mexican who found himself in fourth by Lap 30.
Conversely, it was 'easy-street' for Power who was able to pull out an eight-second gap on the rest of the field. He would eventually pit on Lap 38 for his second stop and emerge comfortably in the lead.
Meanwhile, Championship leader Alex Palou had emerged from the pits behind both Alexander Rossi and Jack Harvey in seventh. After his first pit-stop, he would make light work of them find himself immediately behind points rival O'Ward.
Danish Rahal Letterman Lanigan driver Christian Lundgaard did extremely well to qualify fourth on his IndyCar debut. However, it was a difficult day as he lost a position to Herta off the start and then lost out to those who had perfected the undercut on their first stop. He found himself down in tenth after the first cycle but would eventually slip further down the order.
Will Power had an eight-second advantage over Colton Herta on Lap 40. That was, he did until he encountered traffic in the form of James Hinchcliffe who was fighting to stay on the lead lap. What played out was an intriguing position where Herta's teammate could help slow down the race leader, as there are no blue flags in IndyCar. An eight-second advantage fell to four within a few laps.
The final pit stops took place around Lap 60 with Power emerging ahead of Herta, now under immediate pressure from Romain Grosjean. This would prove to be Herta's undoing as he proceeded to use up his remaining 'Push-to-Pass' to defend. Yet, the gap to Power continued to fall down to two seconds.
That was until Championship leader Alex Palou stopped on Lap 68 with a mechanical issue bringing out the first caution of the day. Luckily for Power, the safety car would bring Hinchcliffe out of his way and would have clean air with a significant 'Push-to-Pass' advantage over his rivals.
On the restart, Power got away cleanly while Grosjean courageously overtook Herta into Turn One for second place. The French-Swiss racer found himself fending off the American for the final laps having used up his 'Push-to-Pass' while attacking Herta.
Rinus VeeKay brought out the final caution following contact with Penske's Scott McLaughlin which sent the Dutchman into a spin. On the restart, it was a good getaway again for Power who used up his remaining 70s of 'Push-to Pass' to cruise home to the chequered flag.
The victory is a huge relief for the Australian who came so agonizingly close to a win at Detroit before he was forced to retire following a late red flag where his ECU overheated.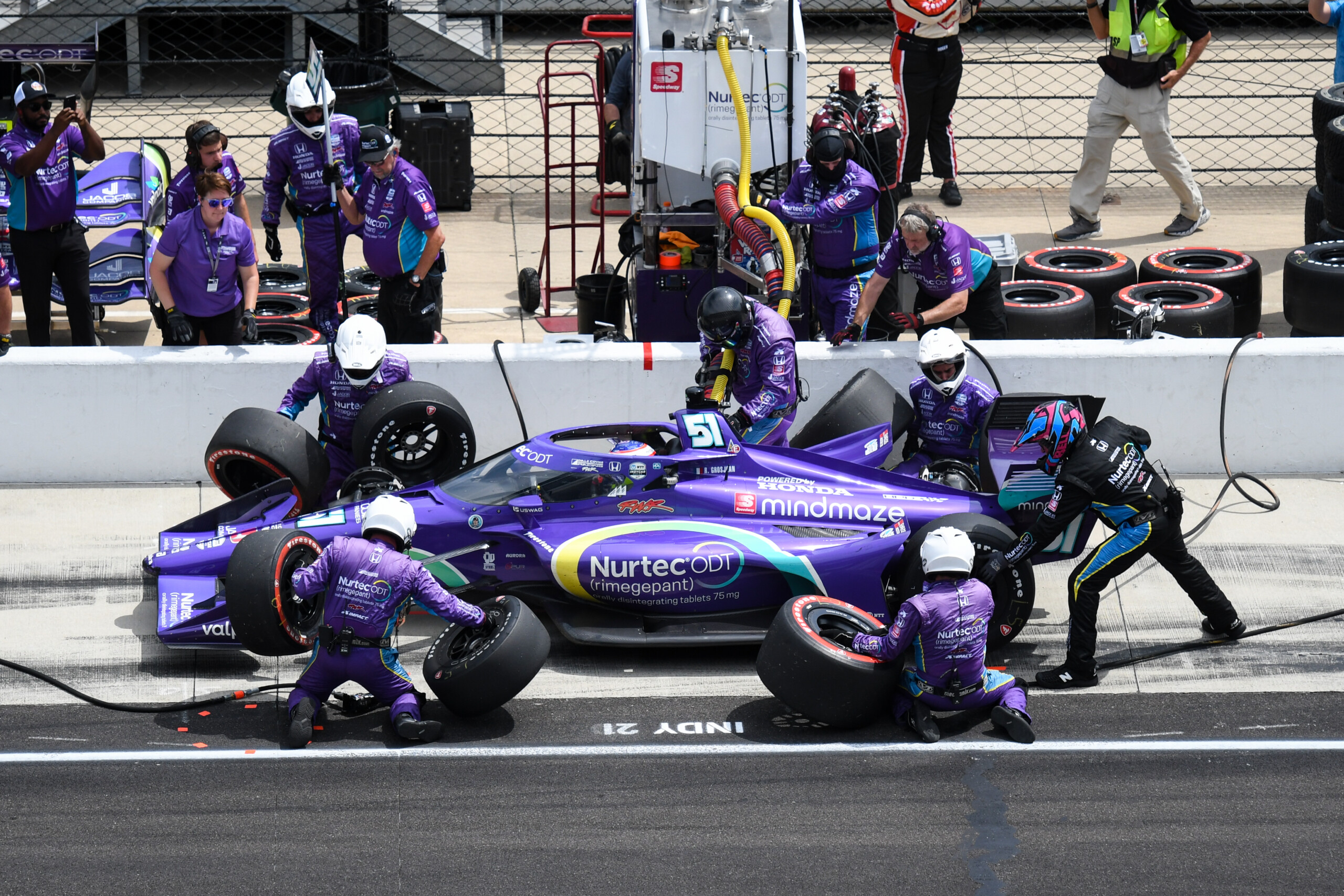 It would be a second podium of the season for Grosjean who still continues to impress in his rookie IndyCar season while Jack Harvey, Graham Rahal, Takuma Sato, Josef Newgarden, and Marcus Ericsson rounded out the Top 10.
Christian Lundgaard impressed on his debut with a late-recovery to finish 12th, pulling off a sensational overtake on Dixon into Turn One.
Palou had entered the race with a 42-point lead over Chip Ganassi Racing teammate Scott Dixon and by 48 points over O'Ward. Going off sequence with an early pit stop, Dixon finished 13th and at least salvaged some points from starting 26th.
Palou's advantage at the top of the championship has now been slashed to 21 points over O'Ward who moves into second place in the standings. The Spaniard will likely take a penalty for the next race at Gateway due to his need to change his engine due to his retirement.