Marcus Ericsson claimed his first career IndyCar victory amidst an incident plagued race in Detroit. His last win came during GP2, almost a decade ago. However, his victory came to the detriment of Will Power, who had led approximately half the race with six laps to go.
Power, who happened to be on the right strategy during the earlier red flag incident involving Felix Rosenqvist, effectively led the majority of the race immediately after. With 20 laps to go, Ericsson was unable to make the pass around him. That was until Romain Grosjean hit the wall with six laps to bringing out the final red flag of the race.
Cars were stranded in the pits for ten minutes, but when the field prepared to head back out, Power's car would not start. Within a few moments, the Australian had gone from assured victory to abject despair. The race was effectively over.
Ericsson inherited the lead and was able to hold off a late-charging Rinus VeeKay and Patricio O'Ward to take his first win since the 2013 GP2 Series. The win came in his 37th career start and it marks just his second career podium in the series. His previous best, second, came at this track in his rookie season.
Rinus VeeKay and Patricio O'Ward rounded out the podium, two results that went from good to great when the vast majority of other championship contenders failed to finish in the top ten. Graham Rahal and Scott Dixon finished a respectable fifth and eighth, respectively, but every other driver in the top nine in standings finished tenth or worse.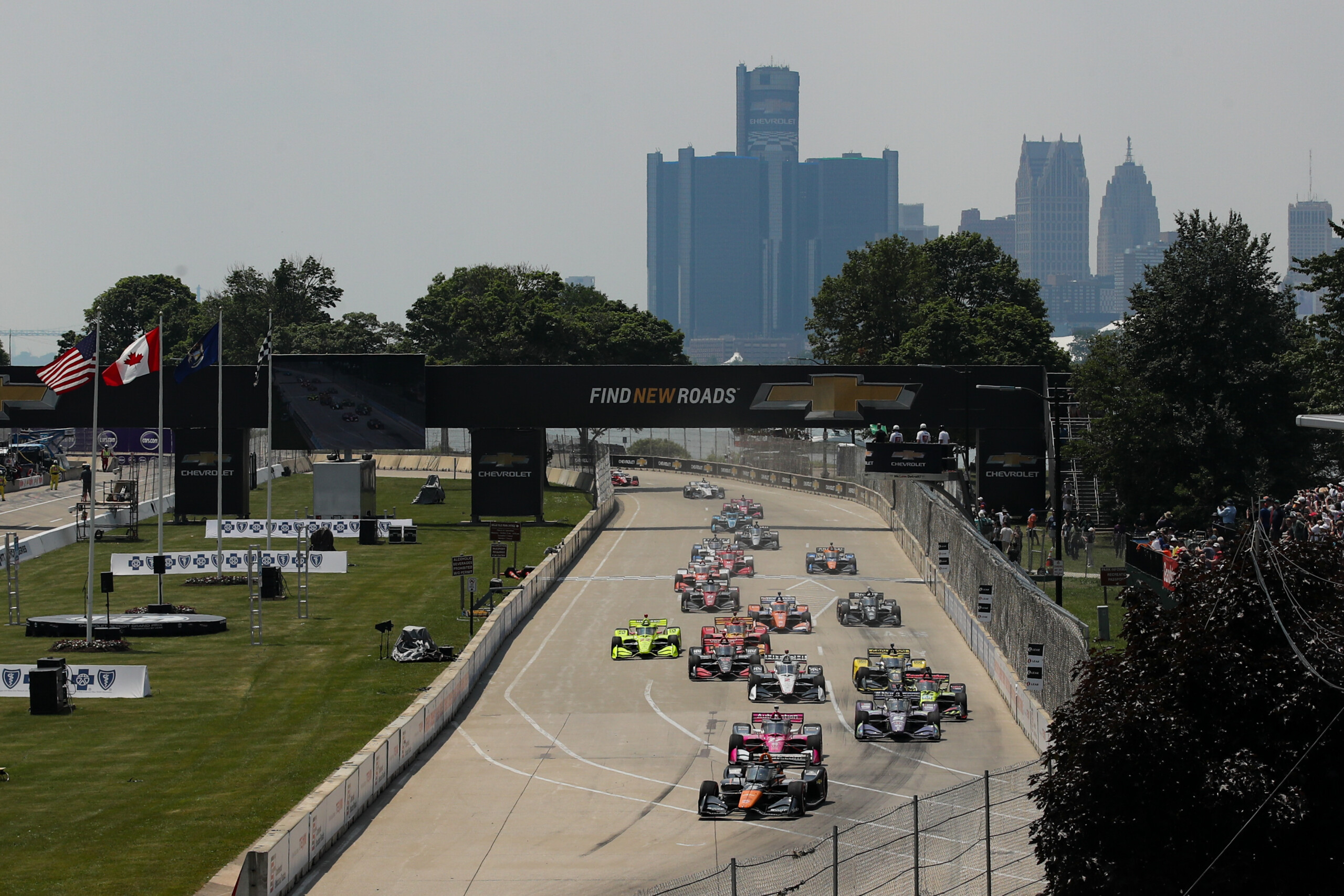 Both O'Ward and Rossi had led off the start followed closely by Romain Grosjean but were hampered due to starting on the high degradation red tyres. An interesting strategy battle would ensue between Scott Dixon, who started on sticker blacks, and the rest.
That was, until Lap 27. A terrifying crash involving Felix Rosenqvist sent his Arrow McLaren SP into the barriers at Turn 6. The collision was strong enough to dislodge the concrete barrier and brought out the red flag.
There has been no exact diagnosis for Rosenqvist, but an IndyCar medical group representative indicated that his team saw no signs of significant injury while evaluating him. With the most serious concerns seemingly alleviated, he was taken to a nearby hospital for further evaluation.
O'Ward had to do carry out some brave overtaking as late pitstop onto sticker blacks sent him tumbling down the order. Meanwhile, VeeKay had started in 12th, and benefitted by pitting early onto sticker blacks, jumping the likes of Romain Grosjean who had started third.
Takuma Sato finished in fourth, an almost perfect display but dampened by losing positions off the final restart and after being penalised in the pits after a dangerous maneuver on Rinus VeeKay.
Santino Ferrucci and Alexander Rossi finished in sixth and seventh while Ed Jones and Josef Newgarden rounded out the Top Ten. Jones had to settle for ninth after losing places on the final restart while Newgarden did so after losing his rear-left wheel following his first pitstop. He then put in a valiant drive to recover from the back.
In what is already an incredible IndyCar season, we have had seven different race winners in seven races. All of those are also from different nationalities. This is certainly one of the most entertaining and competitive field of drivers we have had in years.
Alex Palou still leads the championship with a 15 point lead over Patricio O'Ward. VeeKay now edges closer to Scott Dixon in third, only 11 points behind.
We now wait in anticipation for Race 2 at Detroit on Sunday which we hope delivers a similar level of entertainment as today.