Formula One has always been a sport of fine margins. The difference between delight and disaster is often measured in milliseconds, and millions of pounds of prize money rest on split second decisions.
Nowhere is more prevalent than Monaco, one of the most historic circuits in motor racing. Many drivers have fallen foul of the barriers around the twisting streets of the principality, and plenty of this year's grid left the track with their cars (and egos) more battered than on arrival.
Of course, no driver's mistake was more costly than Charles Leclerc's in qualifying. Yet to see the chequered flag at his home race, damage from Saturday's shunt meant that he wasn't even able to see the green flag on Sunday, with Ferrari's first pole since Mexico 2019 proving to be for nothing. It looked like he had gotten away with it, as the gearbox was undamaged, but the left driveshaft was inexplicably left unchecked by the Italian team, with the problem only presenting itself on the lap to the grid. It's hard to imagine that such an oversight would have happened in the days of Jean Todt and Ross Brawn.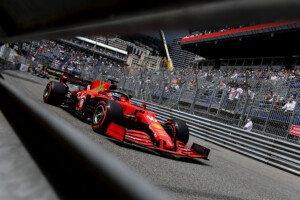 While F1 fans have got used to Ferrari making errors, one of the reasons Mercedes have been so dominant in the hybrid era is their fantastic ability to pull things together at key moments. Lewis Hamilton has become known for switching it on after the summer break, and the Brackley-based team never seem to be on the back foot for long – as they looked to be after pre-season testing in March.
On paper, this was always going to be the biggest test so far this season for the reigning champions. Red Bull looked mighty in the final sector of Barcelona, a key benchmark for performance at Monaco. After Thursday practice, it looked like the Silver Arrows had ground to make up with the setup, with Hamilton and his engineers having different ideas on which way to go. What followed on Saturday was one of the worst qualifying performances in recent memory. Hamilton ended up four places behind Bottas, in seventh position.
Sunday was a chance for redemption, and it looked like the trademark Mercedes undercut was going to work to great effect when Lewis came in on lap 29, in an attempt to jump Pierre Gasly. Not only did it fail to work, but Sebastian Vettel and Sergio Perez were able to eek extra life out of their softs to pull off the overcut, leaving a frustrated Hamilton down in seventh – his worst result since Monza last season.
Although, at least Lewis came home with some consolation points for Mercedes. Valtteri Bottas was set for his best result of the season, until a stripped wheel nut cost him any chance of victory, and arguably any chance of a championship challenge. It's a shame that there wasn't a sledgehammer nearby to remove the wheel, as the Finn looked as though he needed to release some anger.
A bad race for Mercedes (and Leclerc) meant it was the perfect opportunity for a man who has fallen victim to Monaco's barriers before to take the victory. Max Verstappen crashed here in 2016 and 2018, with some even questioning his seat after the latter crash, but it was a fantastic performance here, giving him the lead of the championship for the first time in his career.
A clean qualifying and race was exactly what he needed, after small errors cost him victory in Bahrain, and pole in Portimao. Mercedes will learn from this weekend, and will be looking to bounce back in Baku in two weeks time. Mistakes arguably cost Vettel in his fight against Hamilton in 2017 and 2018, and near-perfection will be required from Verstappen and Red Bull if they're to stop Lewis making it a record braking eight titles this year.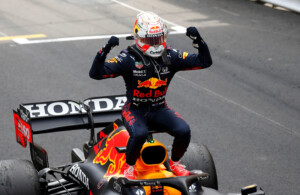 The biggest mistake of the weekend however, belonged to the TV director. On track action was once again at a premium at Monaco, and the one bit of wheel -to-wheel action outside of Lap 1 was thought to be far too exciting for the viewers, who were treated to a view of Lance Stroll skipping the swimming pool chicane. Thankfully, Baku will provide plenty more action for the fans, and probably its fair share of mistakes as well.