A famous philosopher once said 'There is no harm in repeating a good thing.' This is the mantra of the British Touring Car Championship's record wins holder going into the new season.
Jason Plato makes his return to the British Touring Car Championship for the 2021 season after sitting 2020 out. He is 'itching' to return to the paddock and to the grid, and will take part in his 600th race this weekend. Proving the theory of his ancient Greek namesake to be true, there is indeed no harm in repeating a good thing.
The veteran, returning with Power Maxed Racing, is the sport's record wins holder, with 97, the same amount of wins Lewis Hamilton has in Formula One. Plato is keen to hit the century of BTCC wins before he retires, and there's nothing to suggest he can't achieve that in 2021.
The 53 year old has been described as 'rejuvenated' in the press this week and his 12 month lay-off will have him raring to go at Thruxton this weekend. Six of his 97 wins have come at the Andover circuit and he qualified on the front row there in 2019, before being penalised for not parking in his grid slot correctly.
While Plato may not be a frontrunner for the title in terms of the odds, he will be doing all he can to be fighting at the front end, and in a car which still has a lot of potential, he and his team have the ability to surprise without the burden of expectation.
The Vauxhall Astra is a race winning car, with Jason himself picking up his and the team's most recent win in the 2019 finale at Brands Hatch. The car is still quick, and after a selection of guest driver outings in 2020, the team are coming back to launch a full scale attack on the BTCC in 2021.
Power Maxed Racing's Astra is a nimble front wheel drive car, which will be handy around circuits such as Brands Hatch and Croft, which require agility, and Plato is a driver who can easily get the best out of this car.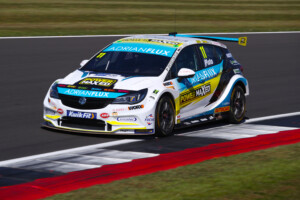 In pre-season testing at Donington Park he was fourth fastest in the first session, and while testing times, as Formula One has shown us, should always be taken with a pinch of salt, Plato's times are impressive when you consider he's been out of the car for a year. The encouraging sign is he's showing no sign of ring rustiness. But can he achieve them final three wins?
With the often madcap nature of the BTCC, reverse grids and success ballast affecting cars at the front, Plato has every chance of being in a position to pick up the final three wins he needs. He won't be solely relying on the lotteries of the BTCC to get his wins though, he will be getting his elbows out in his famous yet effective racing style in order to fight for those wins.
While most of the faces remain the same for Plato's return, one which won't be on the grid with him is his old sparring partner Matt Neal. The pair have famously butted heads on many occasions over the last 20 years, including an almost fist-fight in the pit-lane at Rockingham in 2011.
Neal is taking a step back from racing in 2021, with Gordon Shedden returning to the BTCC in his place. Matt remains in the paddock as he takes on a role in the Team Dynamics garage. Meaning one of Plato's biggest rivals is out of his way. But that doesn't mean his task will be any easier.
Plato is a vastly experienced driver, and it will be intriguing to see how he gets on this season. But statistics don't mean everything, as 'A good decision is based on knowledge and not numbers,' which Plato has in abundance.
We will have articles throughout the week to preview the 2021 BTCC season as well as race reports at the weekend from Thruxton.