Aston Martin have revealed the car they hope will take them up into the top three in the Constructors' standings in 2021, as the famous motoring name returns to Formula One for the first time since 1960.
Formerly Racing Point, Aston Martin have incorporated classic British Racing Green Colours into this year's challenger, throwing back to their earlier days in Grand Prix Racing under Lionel Martin and Robert Bamford. It still sports the pink colour that has been synonymous with the team since 2017, but these tones are much more subtle at the front, rear and sides of the car.
Aerodynamically, the car looks much the same as last year, barring some small changes on the sidepods. It rocks the same front nose as last year, while the chassis remains the same, as per the regulations stipulating that this is not to be altered from last year.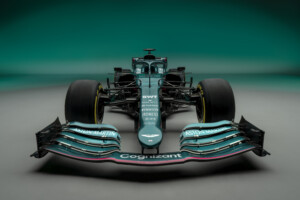 2021 sees Sebastian Vettel join the team following his Ferrari exit, and the four-time champion is excited for the new season, saying: "I go racing to win, and obviously it is a very exciting project, a new start, a new chapter for me and the team, so I am very much looking forward to it. Winning is maybe a bit ambitious straight away, but it is definitely everybody's goal."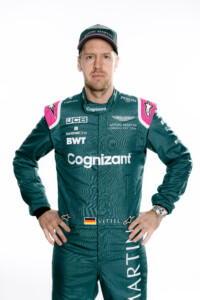 Lance Stroll enters his third season with the outfit after his 2019 arrival, and partners Vettel this year. "We came so close [to third in the Constructors' last year] and hopefully we can achieve that this year, if not more", said the Canadian.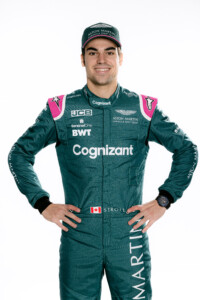 Lawrence Stroll, the owner of Racing Point, asserted that the Silverstone-based team has "always punched above its weight", and that it will now punch "ever harder" in 2021.
Otmar Szaufnauer, Aston Martin's team principal, is impressed by his new car this season. "Formula One is all about high-tech innovation and collaboration. And the result, which we call AMR21, is in fact a realisation of that high-tech innovation – conceived, designed, built and delivered by a comparatively small number of talented, expert and ambitious individuals", he said.
Aston Martin narrowly missed out on third in the Constructors' standings last season to McLaren, and will be hoping to leapfrog them by the end of 2021.
Aston Martin's reveal comes after Mercedes and Alpine both launched their cars yesterday, while Haas and Williams will unveil their cars on Thursday and Friday respectively.