Taking over from Stewart Grand Prix in 2005, Red Bull Racing have been one of F1's front running teams for over a decade. However, despite having a winning car since 2009, their last constructors' (and drivers') title was in 2013 – seven years ago.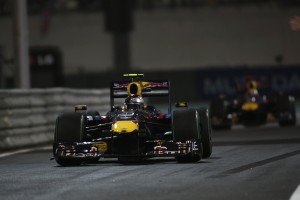 In part, that is due to the Turbo Hybrid Era and the rise of Mercedes' subsequent rise. The change of engine regulations after 2013 saw Mercedes dominate the sport, with Red Bull's Renault engine unable to consistently match the German outfit. Yet, in recent years, separate issues have arisen within Red Bull Racing that makes them look less and less likely to win another constructors' championship.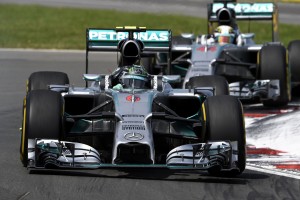 As soon as Max Verstappen joined F1 in 2015, it was clear that he was Red Bull's golden boy and, in the eyes of many, he had the talent to deserve it. It wasn't long before he was promoted to the team in place of Daniil Kvyat, partnering Daniel Ricciardo. With Verstappen and Ricciardo at the wheel, they appeared to have one of the strongest line-ups on the grid and if they could just have a competitive engine, they'd be able to grab the title.
But their relationship with Renault was quickly diminishing and it was announced they would run the Honda engine from 2019 onwards. Paired with Red Bull's increasing focus on Verstappen, Honda's unsuccessful recent record in F1 did little to persuade Ricciardo to stay. He left for Renault.  Red Bull were now in a predicament, who should they sign as a replacement? The promising, but inexperienced Frenchman, Pierre Gasly, was who they went with.
However, this was where those big issues started to rise to the surface. With only one "star driver" in the team, Red Bull decided to mould the team around Verstappen. They designed the car to suit him, told his teammate to use his setups, and allegedly gave him the new upgrades first. If Fernando Alonso taught us anything, it's that this model is rarely successful, and somewhat unsurprisingly, Gasly wasn't on the pace. He was dropped after just 12 races in 2019.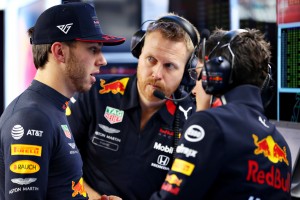 Alex Albon, Gasly's replacement, started off his Red Bull career closer to Verstappen, but since the start of the 2020 season he has also been too far away from his teammate. He was even allegedly used as a test dummy for the Hard tyres in the recent Spanish Grand Prix. Gasly was GP2 (now F2) Champion in 2016, and Albon finished third in F2 in 2018, just marginally behind the highly rated Lando Norris and George Russell, so how can it be that these two drivers seemingly forgot how to drive overnight? Answer: They didn't.
With Red Bull giving sole focus on superstar Verstappen, they will struggle to find someone who can be quick enough to support him. In order to be competitive, drivers need attention from their team. and currently Red Bull are stuck in a cycle whereby: the more they focus on Verstappen, the worse their other driver does, thus the more they focus on Verstappen etc. One of the biggest factors of Red Bull's failure to win the constructors title is the toxic nature of how they treat their drivers. Max Verstappen is undoubtedly exceptional, but the team focusing just on him is costing them a chance at fighting for the championship. Unless they can find a driver who happens to suit a car that is built around Verstappen, Red Bull will not win the team's title for the foreseeable future.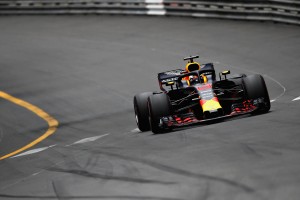 At the moment, Mercedes have a dominant car, and in order to win, Red Bull need to improve theirs, but it is next to impossible to succeed as a team with just one car. They are the only team looking anywhere near likely to challenge Mercedes, but whilst they only pay attention to Verstappen, I fear Mercedes' dominance will continue for some time.
Feature Image Courtesy of Peter Fox/ Getty Images/ Red Bull Content Pool