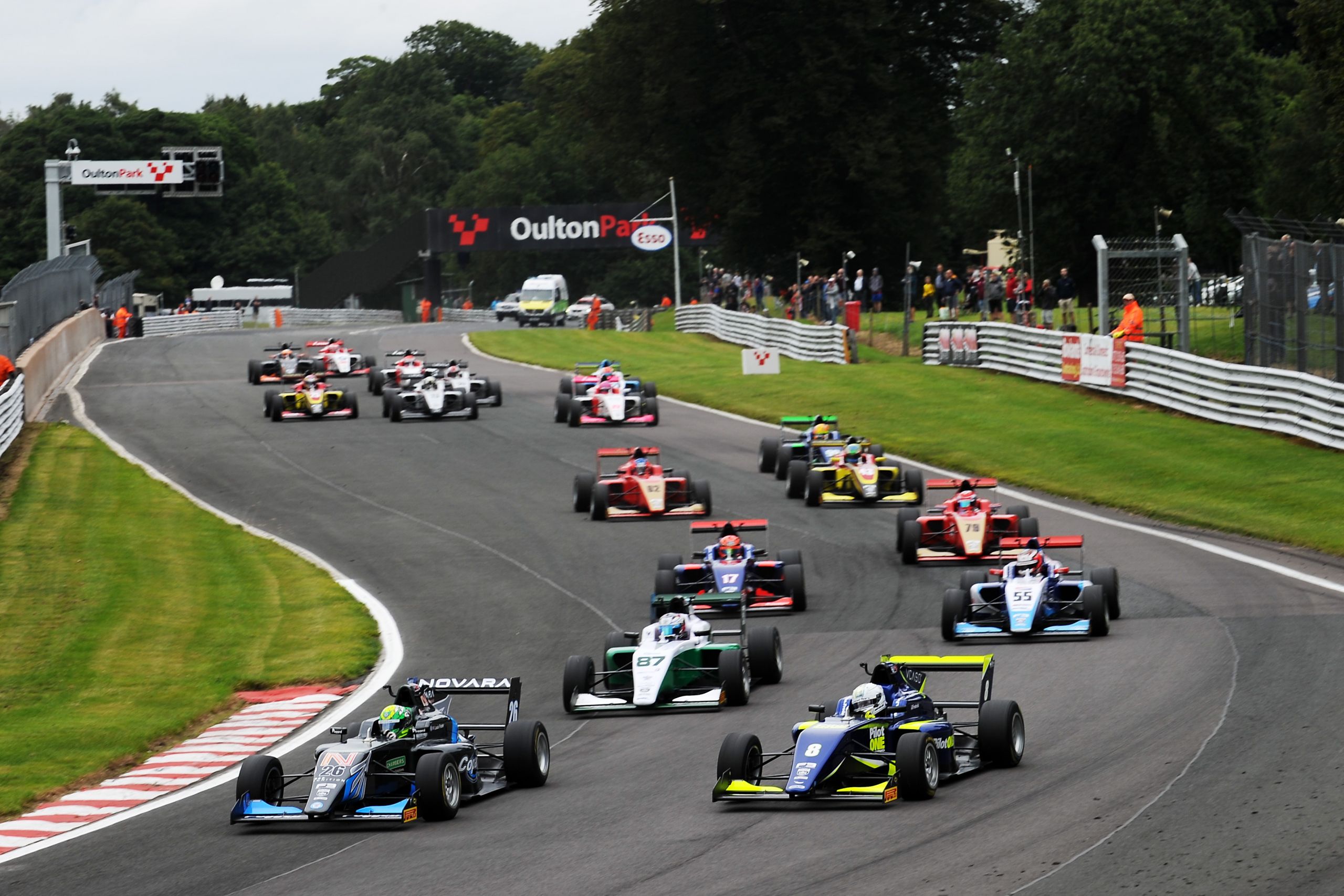 image courtesy of British F3
Kaylen Frederick wins both Sunday races in dominant fashion.
Race One:
The third of the weekend's British F3 races was won in emphatic fashion as Kaylen drove an excellent race to finish 8.6 seconds ahead of second place Nazim Azman and third Ulysse De Pauw. De Pauw was later disqualified from the race.
Louis Foster started on pole position but a cautious start following yesterday's jump saw Frederick lead into turn one and did not look back.
Behind him there were several scraps with one between Varrone and Peixoto ending up with Varrone being forced into the gravel. He retired there and then.
Race 2:
This time it was Kaylan Frederick who started on pole and after a good get away lead from lights to flag, just a few seconds in front of Miami and Prior.
There was little to shout about in this race, with the two retirements of Horston and Varrone. Horston will be disappointed in his mechanical failure as he was running in the final podium place.
After that there was little action as Frederick continued his impressive driving to take his second win of the day. Already emerging as a title challenger.