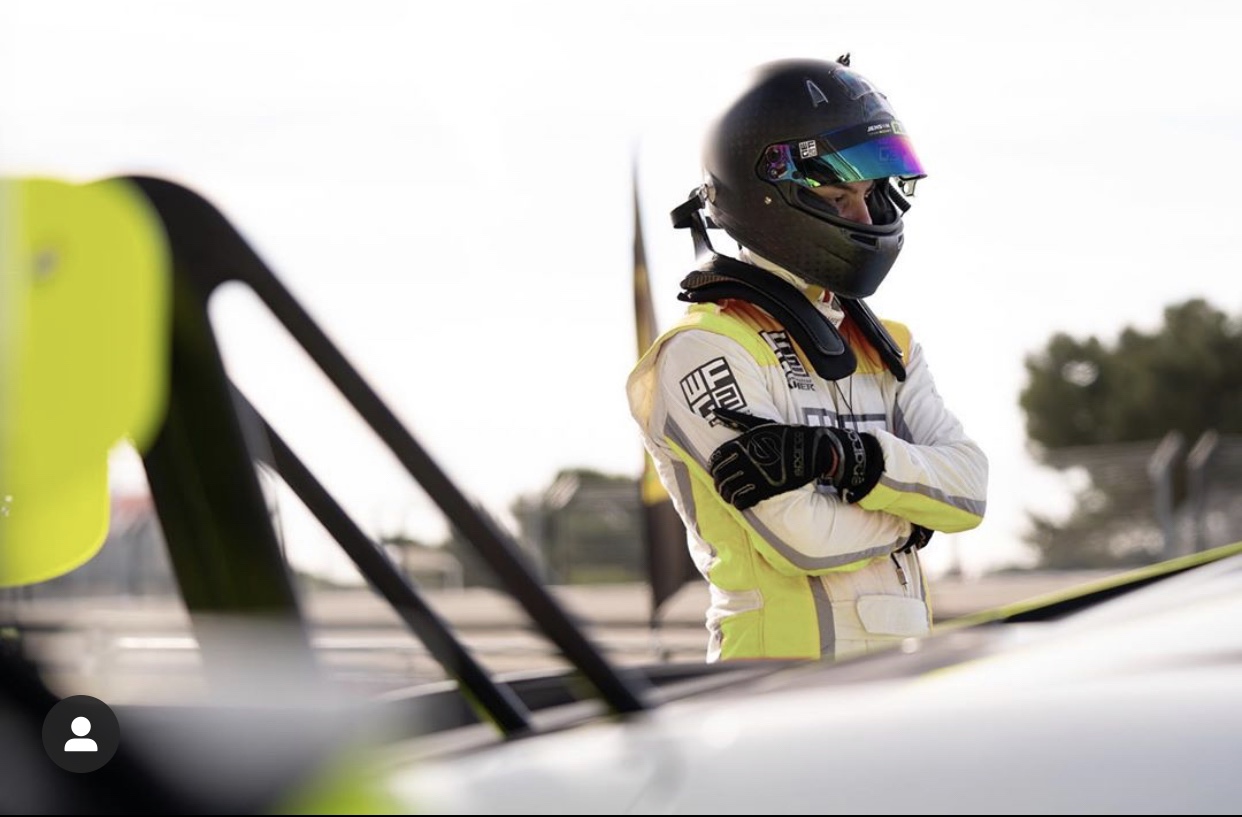 image courtesy of THEWFGAMER Instagram page.
The British GT season kicked off with a bang at Oulton Park this weekend.
Race 1:
Race one saw Lewis Proctor start from pole position and lead into the first turn for the GT3's. Connor O'Brien looked to do a similar thing in the GT4 category.
There was close action before the pit stops as the World's Fastest Gamer, James Baldwin, looked to pile the pressure on Angus Fender in third.
Following the stops, Mitchell had found his way into third with Oliver Wilkinson taking over from Lewis Proctor. Michael O'Brien replaced James Baldwin. In the GT4's, Kibble, Connor O'Brien's teammate, also lead.
However, after a charge from Michael O'Brien and a penalty for speeding in the pit lane for the leader, O'Brien and Baldwin took the lead, with the number 2 car seeing it out to the flag.
The Jensen team won the first race with James Baldwin winning his first ever British GT event. Behind Jensen, Wilkinson finished second and Macdonald rounded out the GT3 podium. It was a simple affair for Kibble in the GT4 as he took the chequered flag with Collard and Caroline behind.
Race 2:
Phil Keen was raring to go from pole in Race 2 and lead into the first corner. Contact on the opening lap for Race 1 winner Michael O'Brien saw him drop to the back of the field.
Neary and Griffin both suffered problems and the two retired a few laps into the race.
Little was happening for much of the remainder of the race but an unfortunate incident between Jones and Connor O'Brien saw the race finish under a lengthy safety car. It appeared as if Jones was trying to lap O'Brien but contact was made and the two spun off the track, hitting Fender in the process.
So Balon took the flag in the GT3 category with Collard and De Haan just behind. Flewitt won in his category, followed by Vaughan and Maththiesen.
Not the best way for Keen (Balon's teammate) to draw level with Jonny Adam on wins, but I'm sure he won't mind too much.
Overall a cracking way for the GT season to kick off.