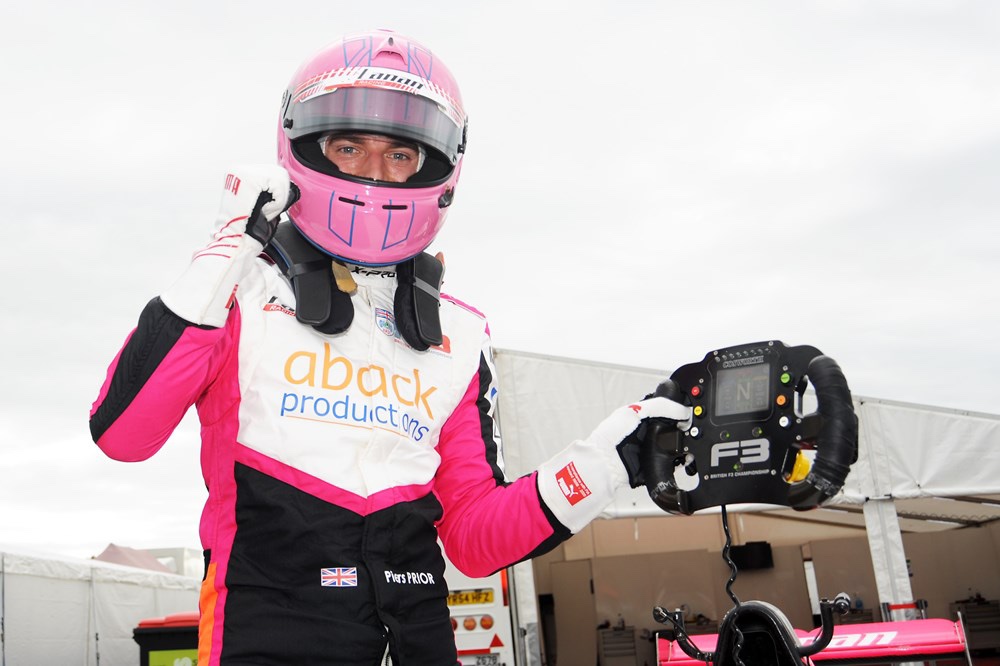 Images courtesy of BRDC British Formula 3 Championship.
By John Whittaker
Today the British F3 season kicked off in a strange fashion after the first race was decided by penalties. Saturday saw the opening two rounds of the series, with two more scheduled for tomorrow.
Race One: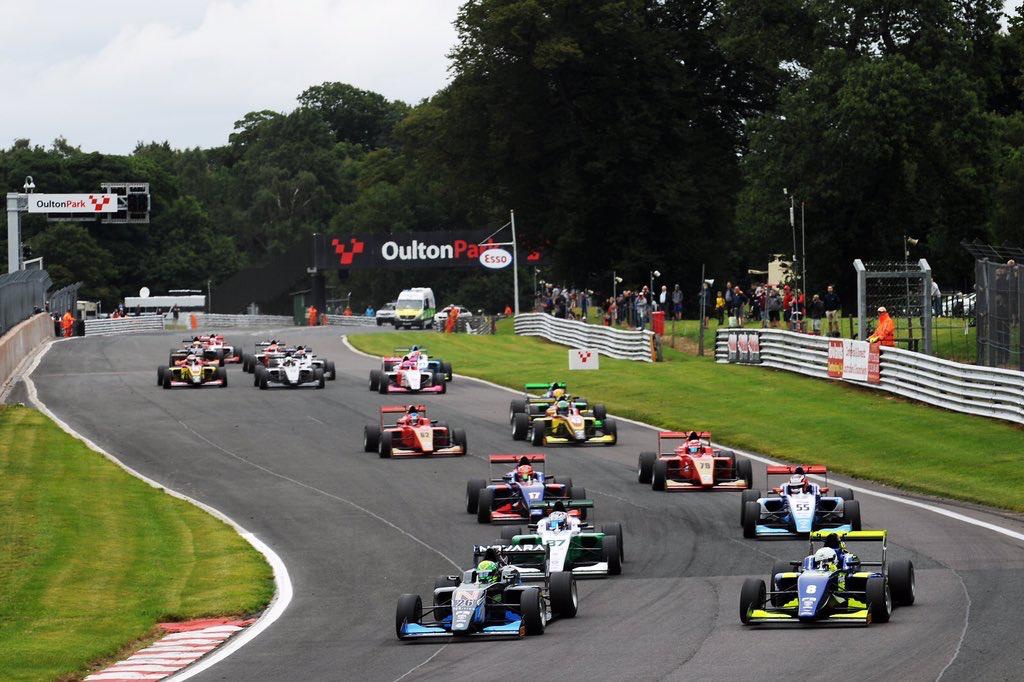 Kaylen Frederick looked set to take an emphatic win in the first British F3 race at Oulton Park this weekend before a post-race penalty saw him demoted.
Louis Foster looked in a good position starting from pole after qualifying but a jump start and a subsequent ten second time penalty saw him cross the line second, before the penalty dropping him down to 14th.
Part way through the race Josh Mason found the barrier causing a rather lengthy safety car whilst they recovered the car and set about repairs. Whilst the ambulance was called out, Josh Mason walked away unhurt.
The safety car came in and Frederick completed his dominant display leading to the flag, setting multiple fastest laps in the process. An impressive drive from the young American. Or it would have been had he not also received a ten second time penalty (along with Manaf Hijawi) for a false start.
The post-race penalties saw Kiern Jewiss win the first British F3 of the year, with Ulysse De Pauw and Nazim Azman also on the podium.
Race 2:
In the second and final race of the day Piers Prior took a well managed victory leading from lights to flag.
It appears all the action was used up in the first race as the second was a rather dull affair with minimal overtaking around the technical track.
The main talking points from this race were the two retirements: first race pole man Foster and Manaf Hijawi, both mechanical DNFs on Lap 1 and Lap 7 respectively.
Other than that, the race left a lot to be desired with Prior taking his maiden British F3 victory, followed by Kush Maini, and Bart Horsten rounding out the podium.
Overall a decent first day of racing for the BRDC British F3 drivers.