As ever this event started on Thursday evening with two short street stages. Thierry Neuville won both of them, whilst Elfyn Evans second fastest behind him on both, and in sharing third fastest times were Teemu Suninen in the first run, and Ott Tanak in the second run. Overall top three at this point were Thierry, Elfyn and Ott.
Friday
With ten stages covering 132.86 km's ahead of the crews, it would be a challenging day out there, particularly as the temperature began to rise. The start list looked like this – 1. Evans 2. Neuville 3. Ogier 4. Rovanperä 5. Lappi 6. Tänak 7. Suninen 8. Greensmith 9. Sordo.
The reigning world champion set the fastest time in SS3 El Chocolate 1 – 31.45 km, making the most of his good starting position and took the lead. His closest challengers were Teemu Suninen and Seb Ogier. Championship leaders, Elfyn Evans and Thierry Neuville held seventh and fourth respectively.
Into SS4 Ortega 1 – 17.24 km, saw a very good time from Seb Ogier, who won the stage from Dani Sordo and Esapekka Lappi, whilst Ott Tanak lost 45 seconds and dropped from the lead down to eighth place, having damaged the rear of his car. Top three was now Seb, Teemu and Thierry.
A good run for Dani Sordo in SS5 Las Minas 1 – 13.69 km, saw the Spaniard win the stage from Ott, with rally leader Seb third. However, Elfyn was going well too, considering he was opening the road and he'd set the fourth best time, just 5.2 slower than the stage winner.
It was a second stage win for Hyundai, with Thierry Neuville winning SS6 Parque Bicentenario – 2.71 km from Elfyn and Seb. The former champion still held the lead from Teemu Suninen with Thierry still in third.
Well, after lunchtime service Ott Tanak won SS7 El Chocolate 2 – 31.45 km, with Teemu just six tenths slower than the Estonian, and Seb in third. Sadly, it was the last stage that Esapekka Lappi completed, as their Fiesta caught fire at the rear. It was an ignominious end for a great car, as the whole car was engulfed. Esapekka and Janne made it out okay.
The following stage, SS8 Ortega 2 – 17.24 km was cancelled. In fact, the organisers announced that SS9 was also cancelled, but subsequently was reinstated, with a start time that was 30 minutes later.
Ott Tanak won SS9 Las Minas 2 – 13.69 km and moved from seventh into third place as a result. Kalle was second quickest, and Seb was third. Teemu remained in second place overall.
Next up was SS10 SSS Autodromo Shell V-Power 1 – 2.33 km, which had two runs. The top three in the first run was Seb, Elfyn and Ott and in the second run, Seb, Teemu and Ott.
The final stage of the day SS12 Street Stage León – 0.73 km was won by Kalle, with teammate Elfyn second fastest and Teemu in third. Elfyn's good time, meant that he'd moved up into third place as well.
Classification after Day One
| | | | | |
| --- | --- | --- | --- | --- |
| 1 | S. Ogier | J. Ingrassia | Toyota Yaris WRC | 1:23:09.2 |
| 2 | T. Suninen | J. Lehtinen | Ford Fiesta WRC | +13.2 |
| 3 | E. Evans | S. Martin | Toyota Yaris WRC | +33.2 |
| 4 | O. Tänak | M. Järveoja | Hyundai i20 Coupe WRC | +33.4 |
| 5 | K. Rovanperä | J. Halttunen | Toyota Yaris WRC | +35.7 |
| 6 | G. Greensmith | E. Edmondson | Ford Fiesta WRC | +1:16.8 |
Let's hear from the drivers.
Toyota Gazoo Racing WRT
Sébastien Ogier (1st)
"It's been a good day, I'm very pleased to be in the lead tonight. This morning the times were not bad but the confidence was not at the maximum. I was still trying to get comfortable, but I made some adjustments to the setup and having some more miles in the car on this surface helped me to feel much better in the afternoon. Tomorrow will be another long day. We will have the best starting position, so we have to try to make the most out of it."
Elfyn Evans (3rd)
"It's been a pretty difficult day opening the road, as we knew it would be. But overall, it's not been bad. The car was working generally very well. Both El Chocolate stages were the challenging stages to find a good feeling, but that was probably down to the road condition as the surface was very loose. In other places it went better than expected. We'll just keep pushing as hard as we can and see what's possible."
Kalle Rovanperä (5th)
"It was getting better all the time today and I'm building the confidence up. It's nice to see that I'm learning the car quite quickly. There is still some work to do, but it was a nice day. I don't know where I got the slow puncture on the first stage this morning, but it can happen. After that I was a bit more cautious for the rest of the morning loop because we didn't have any spare tyres, but on the second loop I tried to be a bit cleaner and faster and it went well."
Hyundai Motorsport
Ott Tänak (4th)
"We've had a really bad day as a team. We lost a lot of time on the second stage, which dropped us back. I went wide and hit quite a big stone which damaged the rear suspension. We had some spare parts to fix it but not enough, so we had to limp to the end. Thankfully, we didn't lose too much time, but it made for a difficult Friday. Road position is crucial for tomorrow so I am pleased we could make up some places. Everything is still possible, but it's certainly more complicated."
Thierry Neuville (Rally2)
"We started the rally well, considering our starting position, and I felt we had a very good run on the opening stages. We pushed hard and got some good performance from the car. We still needed to find some rear grip, but we made some changes at lunchtime service to improve that. We were still in the podium fight after the second run through El Chocolate. The following stage was cancelled but we were still focused. Unfortunately, something happened with the car in the repeat of Las Minas, which meant we had to stop mid-stage after about 5km. A very frustrating end to a tough day for the team. We hope we can re-join on Saturday, but the team needs to assess the car first."
Dani Sordo (Retired)
"This was not how we envisaged our Rally México to turn out. We started this morning with high expectations but already in the El Chocolate stage we hit trouble when our radiator pipe came loose. I was driving normally, but clearly it wasn't fixed tightly enough. We made some repairs and tried to push hard on the following stages but unfortunately the damage to the engine forced us to stop in the afternoon loop. These things can happen; we are all human and we have to recover from this disappointment as a team. Of course, it's hard to take when we had such big hopes for this event but that's rallying sometimes."
M-Sport Ford WRT
Teemu Suninen (2nd)
"It's been a really good and trouble-free day for us. I was sending the car into the corners and driving on the limits – which is what you need to do if you want to push for the top results at this level. We will try and hold our podium place tomorrow, but at the same time I want to make sure I bring the car to the finish and will focus on myself and on continuing the good rhythm we had today."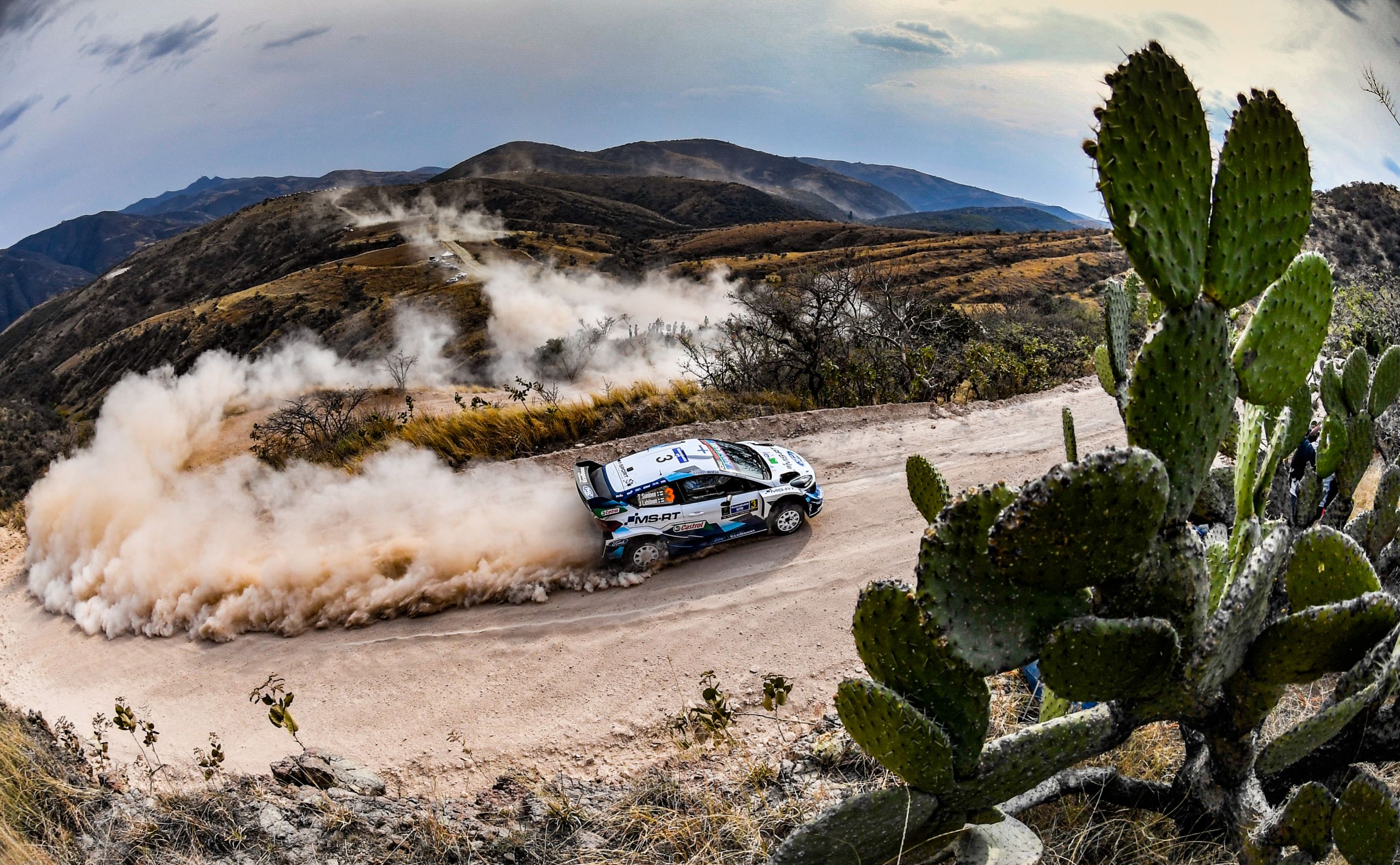 Gus Greensmith (6th)
"I just haven't been able to get into my rhythm today and I'm a long way off where I wanted to be. We've not had the speed we were hoping for, but Teemu has proven that the car is quick so it's all down to me! The objective now is just to focus on improvements, and bring the car home for some good points."
Esapekka Lappi (Retired)
"On the stop line we understood that the rear of the car was on fire, but in that moment I didn't realise how bad it was. We tried to put it out and drove on to a safer place, but when I lost the brakes I realised it was still burning quite bad – and jumped out as quickly as I could!
"I don't know what caused it as there was no issue on the stage and it was actually a pretty good time. We were going well and fighting for the podium, so it's a really big disappointment for us and for the whole team. But everyone is okay, and that is the most important thing right now."
Saturday
With nine stages over 133km's, it would be a challenging day again for the crews. The running order looked like this – 1. Neuville 2. Greensmith 3. Rovanperä 4. Evans 5. Tänak 6. Suninen 7. Ogier
Seb Ogier won SS13 Guanajuatito 1 – 24.96 km from Ott, who moved back into third overall, whist fast Finn Teemu set the third best time, looking to keep a charging world champion at bay.
Thierry showed that he could set a good time, winning SS14 Alfaro 1 – 16.99 km, from Ott and Seb. The Estonian closed the gap to Teemu a little as well who had set the same as Elfyn. The top three remained the same, and Seb had now increased his lead a further five seconds to 27.6. Sadly, Gus Greensmith stopped in this stage, losing ten minutes, before getting going again. There were some start lineup changes, with Thierry now starting the stage ahead of Ott. The Hyundai team were trying all the tricks to help their world champion get ahead of Teemu! All within the rules….
The top three in SS15 Derramadero 1 – 21.78 km was Ott, Elfyn and Seb. With his quick pace, Ott had closed the gap to Teemu a further 6.8 seconds in their battle for second place. Thierry overshot a junction and lost 7.1 seconds.
After the lunchtime service, SS16 Guanajuatito 2 – 24.96 km was next up. There was some big news however. The organisers had decided that the Sunday's stages would be cancelled, meaning there were six stages left to decide the result of this year's event. Covid 19 was affecting this event. The fact that the rally even started was a surprise, but the impeding travel restrictions were having their affect. The stage was won by Thierry, with Seb and Ott just behind. Teemu had a six second lead over the world champions.
The battle for second place continued between them into SS17 Alfaro 2 – 16.99 km, with Ott winning the stage from Thierry and Teemu. The Finn was just 3.1 ahead of a charging world champion. Seb was still leading by a huge 28.1 seconds.
The Estonian crew in their Hyundai were on a charge, winning SS18 Derramadero 2 – 21.78 km and moving ahead of Teemu who lost 9.4 seconds. Thierry and Seb were second and third fastest. The French pairing held a 27.4 second lead now with just three stages left.
SS19 SSS Autodromo Shell V-Power 3 was won by Thierry with Ott and Elfyn second and third fastest. The gap between Ott and Teemu widened a bit more. The Hyundai crew were making second place theirs.
The second run of SS20 SSS Autodromo Shell V-Power 4 – 2.33 km would see Thierry and Ott first and second again, with Seb their closest challenger.
The final stage then, SS21 Rock & Rally León – 1.62 km, and the top three was Thierry, Seb and Ott. Seb's winning margin was a dominant 27.8 seconds. The French pairing had taken their first victory for Toyota. Ott had driven incredibly well to take second place, and Teemu took third, after a very good drive, much like Elfyn last year.
Final Overall Classification – Rally México
| | | | | |
| --- | --- | --- | --- | --- |
| 1 | S. Ogier | J. Ingrassia | Toyota Yaris WRC | 2:47:47.6 |
| 2 | O. Tänak | M. Järveoja | Hyundai i20 Coupe WRC | +27.8 |
| 3 | T. Suninen | J. Lehtinen | Ford Fiesta WRC | +37.9 |
| 3 | E. Evans | S. Martin | Toyota Yaris WRC | +1:13.4 |
| 5 | K. Rovanperä | J. Halttunen | Toyota Yaris WRC | +2:20.5 |
| 6 | P. Tidemand | P. Barth | Škoda Fabia R5 | +10:29.3 |
| 7 | N. Gryazin | Y. Fedorov | Hyundai i20 R5 | +12:27.0 |
| 8 | M. Bulacia | G. Bernacchini | Citroën C3 R5 | +13:37.5 |
| 9 | G. Greensmith | E. Edmondson | Ford Fiesta WRC | +13:56.5 |
| 10 | O.C. Veiby | J. Andersson | Hyundai i20 R5 | +15:32.2 |
Let's hear from the drivers!
Toyota Gazoo Racing WRT
Sébastien Ogier (1st)
"It's been a good weekend. We had a good feeling straight from the start and we took our chance to take the lead on Friday morning. Today we had a better starting position and we pushed straight away and increased the gap, and then we tried to control it until the end. It's a strange victory and it's hard to celebrate in these circumstances. But thank you to the team, they've done a fantastic job this weekend. The car has been faultless all weekend. It's been really reliable and fast, and these are good points for the championship."
Elfyn Evans (4th)
"It's not been an easy weekend for us, but I felt like we drove pretty well. This morning I think we maximised everything we could, but with the road positions it didn't work out. This afternoon we made a few little errors and we picked up some little issues along the way, so we weren't able to challenge. So, I'm a little bit disappointed in one way, but at the same time, fourth place after opening the road on the first day in Mexico is not so bad. All three Yaris WRCs are here at the finish, so it's a testament to the team and the strength of the car."
Kalle Rovanperä (6th)
"I'm quite happy overall. It was not the best weekend, but we had a few unlucky moments, and it was nice to see that when we tried to push, we had a good pace. It's not so easy to have good speed on the first time here, so I can be happy. Today was mostly sweeping the road, and so we went for a safe pace just to keep our position while also learning about the road cleaning. It's been a really good beginning to the season for me: It's nice to have had clean rallies without any big mistakes and some proper pace sometimes."
Hyundai Motorsport
Ott Tänak (2nd)
"I am pleased to add another second place to my results for Hyundai Motorsport. I feel that I have pushed as hard as I could this weekend, my first proper gravel rally with the team and in the Hyundai i20 Coupe WRC. We had the performance to win this weekend; the incident on Friday morning was my mistake, and I accept full blame for that. We then just tried to get the most out of the rest of the event, and could slowly, slowly make up time and positions. It's been a demanding event for many reasons, and mentally quite tough, but we have another podium to our name, which is good."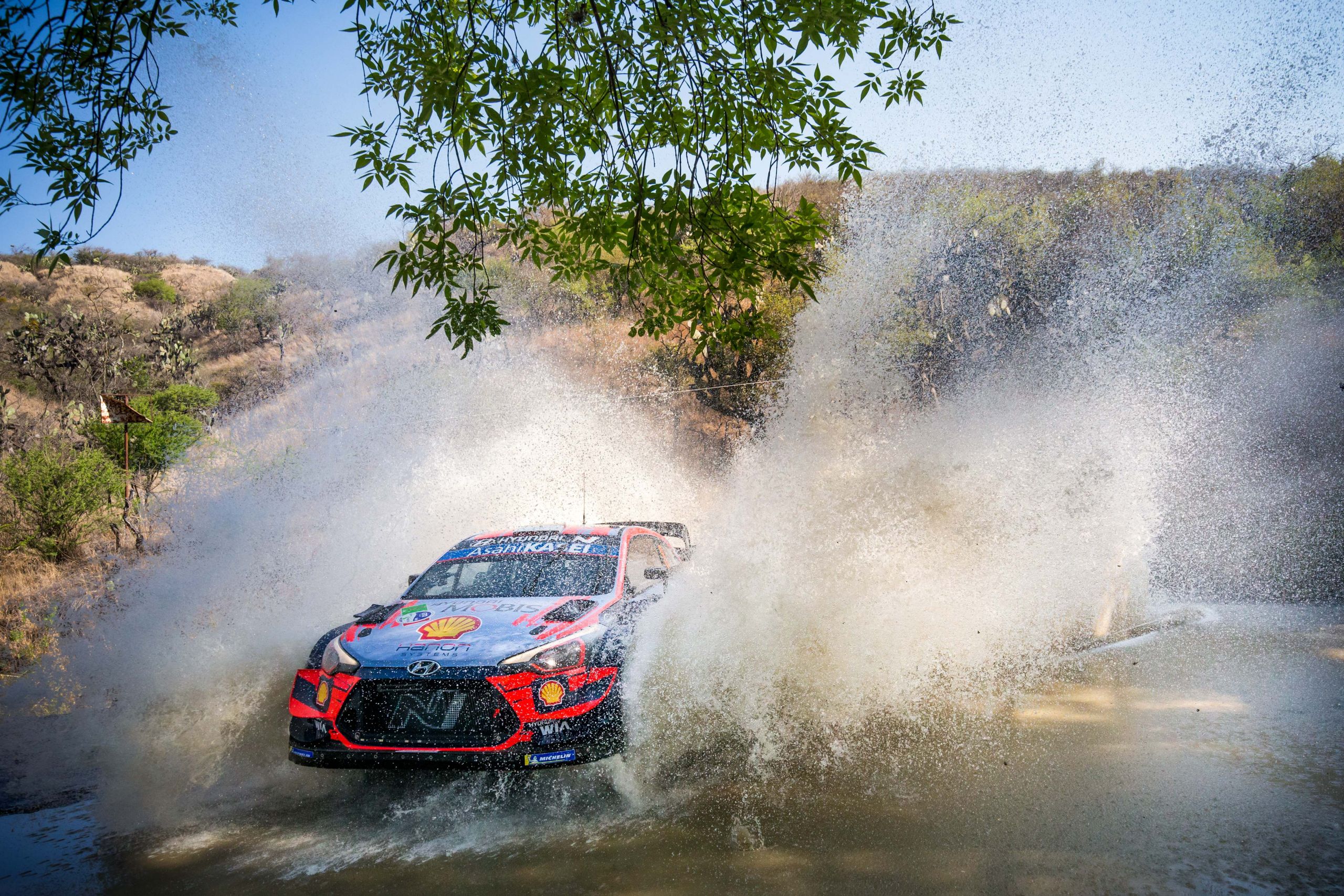 Thierry Neuville (16th)
"In general, it has been a difficult weekend for Hyundai Motorsport. Unfortunately, we were caught out by some technical issues on the first proper day of the rally and that put us on the backfoot. It's tough to take but it's also part of the game in motorsport. On a positive note, we have shown that the speed is there to fight for the victory. After our troubles yesterday we wanted to come back fighting, and we did just that with a strong Saturday overall. We had some competitive runs, including two more stage wins. I tried to push as hard as possible. Together, as a team, we are going to work hard to avoid the sort of problems we've had this weekend, and to come back stronger than ever."
M-Sport Ford WRT
Teemu Suninen (3rd)
"I'm really happy with what I was able to do here this weekend, and really proud to bring this good result home for the team. After Sweden it wasn't looking too good and the bosses were asking for some more pace! Then I switched the switch and was able to come back a stronger man – back on the good pace, and back challenging for the top results.
"I think it was a good drive from me this weekend and we were able to be really consistent which was important. Of course, it would have been nice to have taken the second position, but Ott was driving really fast and we had some brake issues that we had to manage. Still I think we have shown that the potential is there, so let's see what we can do in the next rallies."
Gus Greensmith (9th)
"It's not been the weekend we wanted. Going into the rally we felt really good, but I just haven't had the feeling and made too many mistakes. I would drive one good kilometre, and then one bad kilometre, and that time just adds up. But things were getting better and I really started to enjoy myself this afternoon. I've still got lots to learn, but we'll get there – we've just got to keep at it."
Summary
It was a very good drive from Seb and Julien to victory, their sixth in this event. It was Toyota's first though, since their return to the championship in 2017. Last year, showed the progress they'd made, finishing at the time in second place with Ott. All three cars made it to the finish inside the top six as well. Elfyn and Scott took the opportunity to learn, as they opened the road for the first time in their careers, and it was not a perfect drive by any means, by their own admission, but none-the-less, a drive that has kept them near the top of the championship standings. Kalle was once more showing the quality that he and Jonne have shown previously, which had earnt them the drive at Tommi's team, with a strong drive to sixth position.
At Hyundai, Ott Tänak confirmed that he was getting a really good handle on his new car, with a strong drive to second. Thierry and Dani suffered with reliability problems, which had hit their hopes both as a team, and as individuals with their own wishes for a good result. The team used some loopholes to put Thierry Neuville in front of Ott Tänak.
M-Sport showed why they are such a great team. With Teemu driving really well, he held off a charging Ott Tänak until almost the very end. Third place was a worthy result. Disaster struck Esapekka however, and a car that Elfyn Evans drove last year was completely destroyed. Gus Greensmith lacked consistency, after holding sixth coming into Saturday, he slumped to ninth place.
Well, we just don't know now when we'll see the next event, after Rally Argentina was postponed. The following rounds in Portugal and Sardegna may also go the same way. It all depends on the ease of travel. Once it gets back underway, we will see a big battle for this year's crown.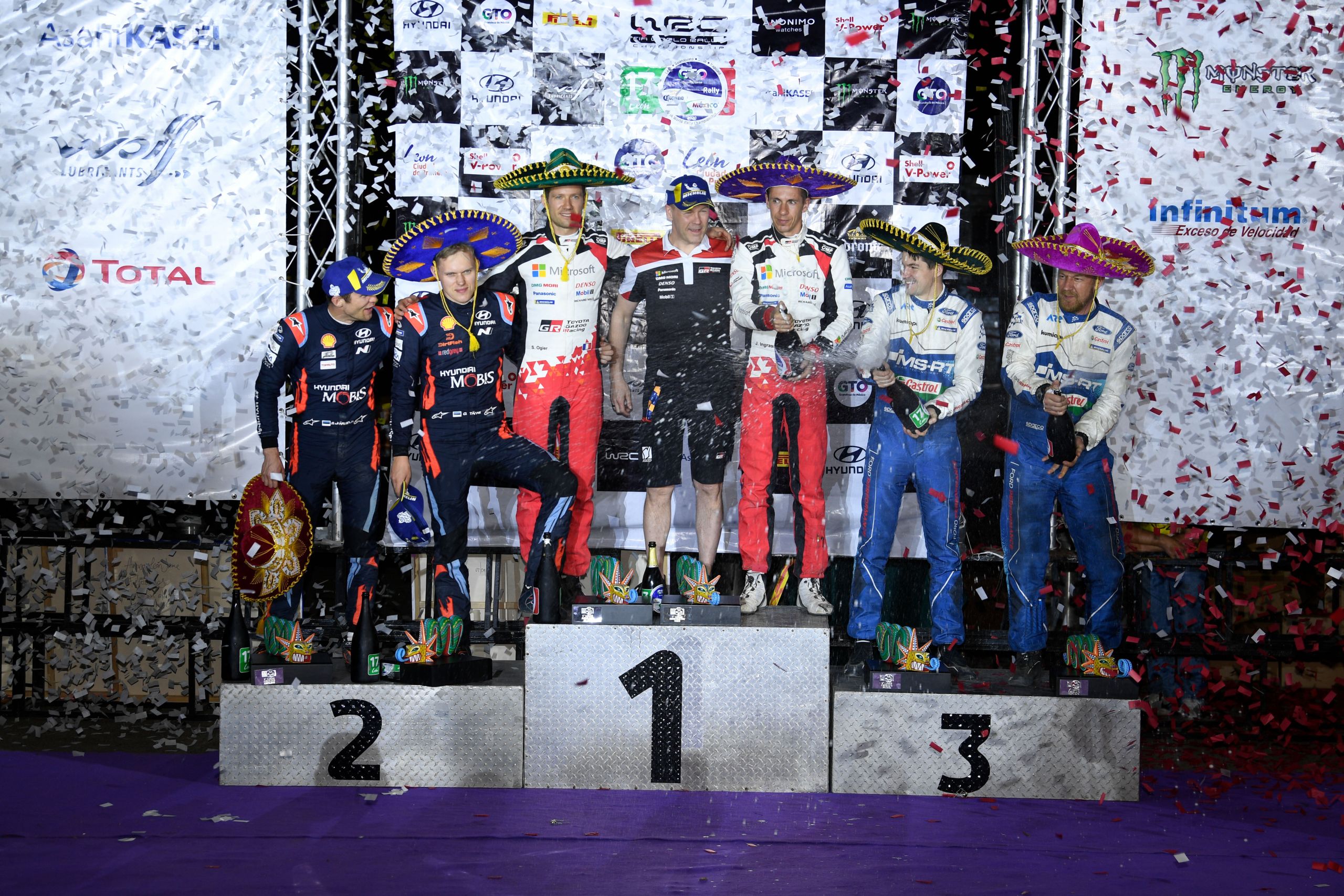 2020 FIA World Rally Championship for Drivers' Standings
After round 3
| | | |
| --- | --- | --- |
| 1 | S. Ogier | 62 |
| 2 | E. Evans | 54 |
| 3 | T. Neuville | 42 |
| 4 | K. Rovanperä | 40 |
| 5 | O. Tänak | 38 |
| 6 | T. Suninen | 26 |
| 7 | E. Lappi | 24 |
| 8 | S.Loeb | 8 |
| 9 | T. Katsuta | 8 |
2020 FIA World Rally Championship for Manufacturers' Standings
After round 3
| | | |
| --- | --- | --- |
| 1 | Toyota Gazoo Racing World Rally Team | 110 |
| 2 | Hyundai Shell Mobis World Rally Team | 89 |
| 3 | M-Sport Ford World Rally Team | 65 |