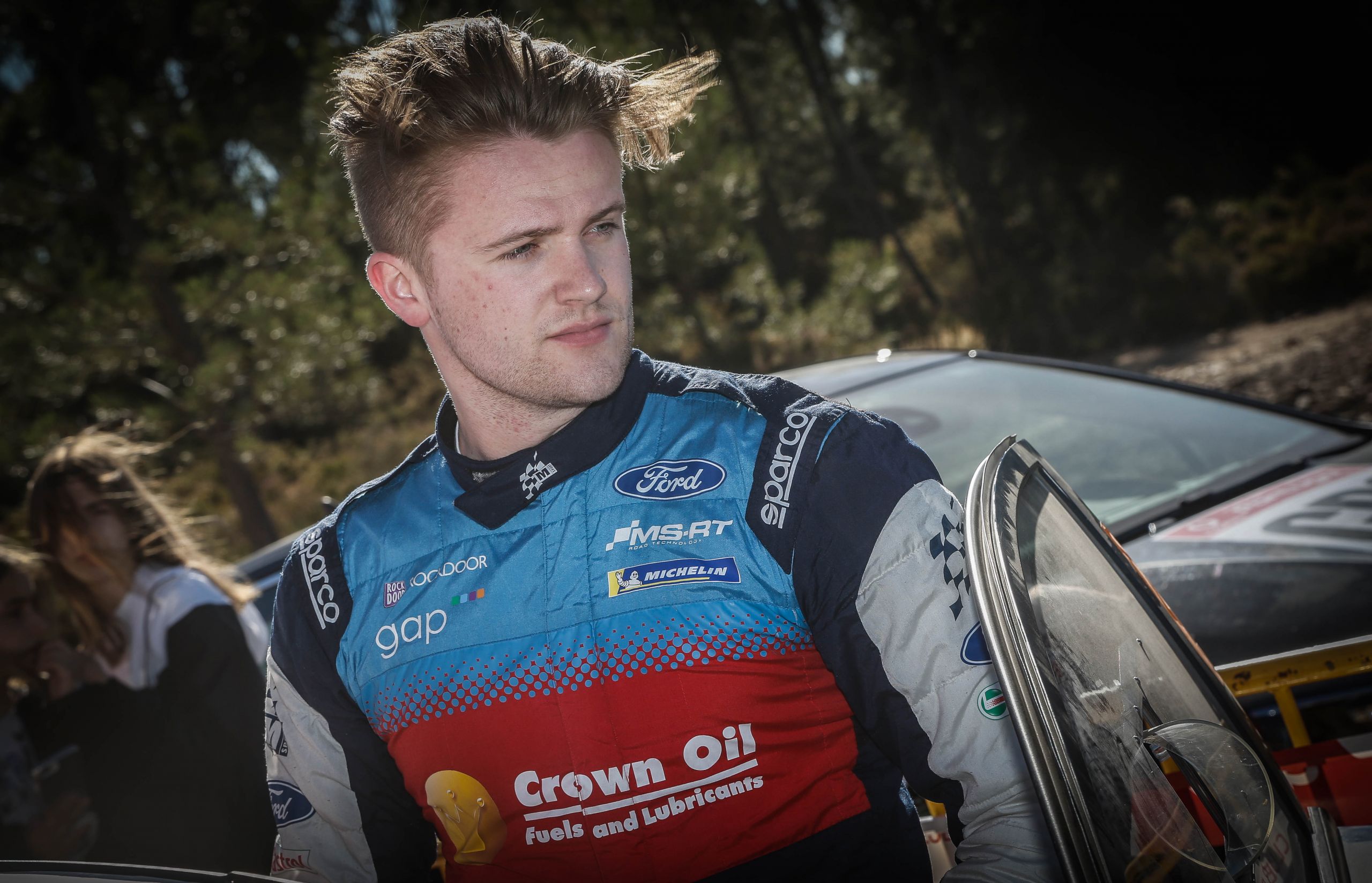 Warren Nel
Well, Gus last time I spoke to you was twelve months ago when you were looking forward to Portugal. How do you feel that event went for you?
Gus Greensmith.
It was a learning event. Clearly, it's gone pretty well, because now I'm here in a WRC car, but it was great. It was great to beat Seb Ogier and Seb Loeb, the first stage I'd done in a world car, so that was an eye-opener for some, and then it went from there. The pace was pretty good, obviously you've got the three guys at the front, Seb, Thierry and Ott are steps ahead at the moment, but then if you look at those I was fighting with, Teemu, Elfyn, Esapekka we were separated by tenths, so it went well.
Then there was the call up for Finland, which was less than a week away from the rally, not prepared and again we were doing good times there, and Germany as well. Yes, it was a pretty narrow window to get prepared for a world rally car, it all went well, now we're here. Pretty much straight after Finland that I got the offer for this year, so I'd known about it for a very long time.
Since then there's been a big weight loss, 21 kilos just to get the weight to be perfect, so it been very busy behind the scenes since then and worth every second.
Warren Nel
Looking ahead to the season ahead, just take me through which events you'll be taking part in.
Gus Greensmith
Monaco, Mexico, Argentina, Portugal, Sardinia, Finland, Turkey, Germany and depending on results maybe we can see one or two more, but results will have to be strong for that, so we'll have to see. I have my rounds that I kind of picked, where I want to push, where I want to show my worth, aside from that it's all about be flat out on every rally, that's the benefit of only having nine, the fact that we don't have to be prepping for every event, I've got a little bit longer to prepare myself for some of the rallies, which for me is extremely important. At the end of the day, you'd always prefer the full calendar, it's also a good thing to have that extra time week or two to prepare will make a difference, and I proved that in Portugal, I proved that in every rally I've done, for me the nine rallies seems quite a bit perfect, and if we can get one or two more with some good results then all the better.
Warren Nel
If we go back to Portugal, you picked that event, but you hadn't intended doing the other events, take us to that moment when you found out you were doing more events.
Gus Greensmith
I was always going to be doing more events, we just didn't know which and it just coincided that they needed a driver. I literally landed from holiday, I was jet lagged and it was about eight pm and I got a phone call from Rich and he said, you don't share this to anyone, but you'll be driving the world rally car in Finland, so I was like what the f***, er right fine, no problem, I'm up for any challenge, and yeah, it was grand!
Warren Nel
What did you learn in that weekend, as it's a pretty spectacular event?
Gus Greensmith
It was, for sure, the toughest rally of my career, for many reasons. One, not the prep I wanted to put in, two, it's such an abstract rally compared to the calendar- You have to be flat out, fully committed and be confident with the car and unless you are then things just don't click, so to be fighting with Teemu and beating him on the first day was incredible, alright but the pace as a package for the Ford team wasn't good enough, we were cleaning the roads, so from that point in it was really tricky to find the speed, but comparatively against the team, those behind, our times were quite strong.
Warren Nel
This season you've got nine rounds, which event are you most looking forward to?
Gus Greensmith
Portugal I'm doing again, that's the one that I'm going to go for it, see how far we can get up the leaderboard, I think we can be really strong there. Obviously, we won in Monaco last year, pretty dominant, I'd like to do the same this year, but to put a strong performance this year, then you've got to look at Turkey, it's a rally that I suit well, got to do well there. The thing is I've got to deliver on every rally, if I want to earn my place in this sport full time, which is my ambition.
Warren Nel
In terms of scoring points for the team, have you got a set amount to be scoring?
Gus Greensmith
No, for me I've got the good job, I've got the third car, so they can just send me off as a loose cannon, and I just go and drive and try not to crash. Still, at some point in the year I'll have to play the team game and score some points, but for now that's Teemu and Esapekka's job. For me, it's about getting the best results in each individual rally.
Warren Nel
In terms of your preparations and testing, has it been good?
Gus Greensmith
Yeah, I got back from two days testing in Monaco, it was really good, went really well, really positive by the end of the day, I think all the footage looked really sideways, but for me, Monaco it's quite important to be confident with the car, rather than finding the ultimate setup and time, you've just got to be confident in changing conditions, so that day was about throwing it in, I did it last year, so I don't see why it shouldn't work again.
Warren Nel
I said that fans had been watching the testing videos which had been posted online and were saying how the car looks quite lairy and sideways.
Gus Greensmith
Yeah, people love it and it's not the fastest way, but unfortunately when you're driving in Monaco you've just got to be prepared to throw it into a corner that's going to have no grip in it what-so-ever, so we have to send it in, and I want to be the fastest person transitioning from tarmac to the ice, and that's why in the test you saw me throwing the car around from corner to corner, I want to when I get here I know exactly what's it going to be like before anyone else.
Warren Nel
Who are your safety crew for the tarmac rounds?
Gus Greensmith
I'll have a Canadian called Anthoine L'Estage an eight time Canadian champion, an incredible understanding of how snow changes and develops and hugely important for my success on tarmac rallies, and then on the passenger side I'll have Steve Lancaster, a very experienced co-driver working with him, and it's worked really well before, so I see no reason to change something that isn't broken.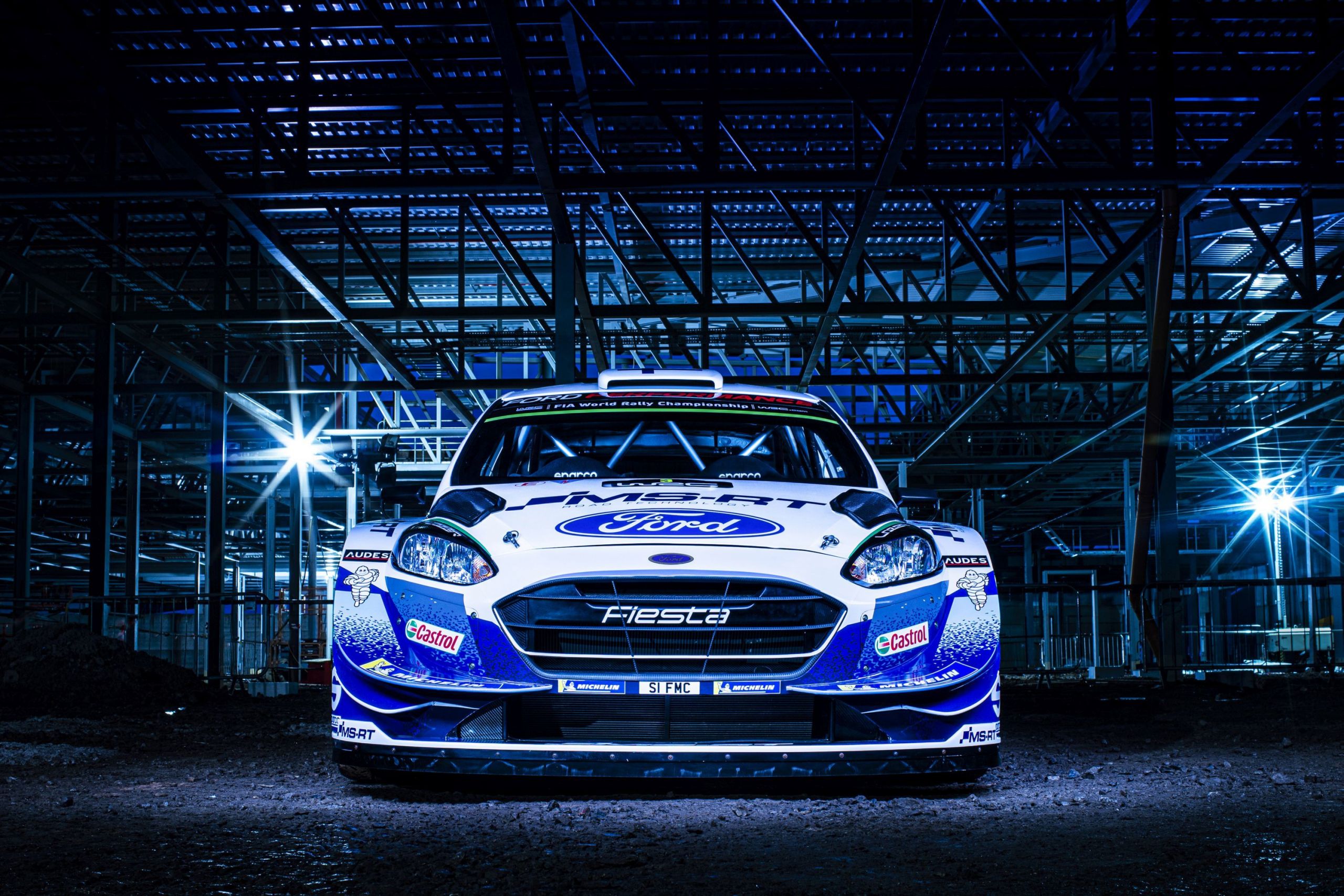 Many thanks to Gus for his time!