Know what? I'm not even going to start this piece with a touching build-up. P2. A Toro Rosso, gleaming with blue, red and glorious silver in the Sao Paulo sunlight, crossed that Interlagos finish line in second place. The man himself leapt out of his machinery, lungs burst, cameras attentive, to let the world know they just witnessed reality, no mirage – his two fingers were raised to make it abundantly clear. Pierre Gasly has his name in lights again.
Anyone who knows me, is even so much as the slightest attentive to what I stand for, knows this isn't so much an objective piece detailing a reputation rebuild for the ages as an unashamed love letter. It's one born of anguish for a man who can cure me of my own at the drop of a blue Toro Rosso cap, joy for a fresh talent batting the jokes and speculation for six and above all else, well, it being my time to be this emotional.
Listen to the team radio, the full one. I implore you, if you already haven't. It's loud, it's booming and it's the two most poignant minutes of just what that result means to Pierre. It's the safeguard from a trophy-less career but also so much more. It's when the boxer has to summon up the strength among the lights of a stadium, and the imploring from a soliciting crowd to get back up. It's the hit that brings them back into it.
For a few out there, this was probably a textbook if moment, a case of what could be possible if the right chips fell down. To me it was the inevitable, it was only a matter of when. If we're taking this boxer analogy and running with it, Pierre's one of the most punch-drunk sportsmen around and is still standing. He's a warrior.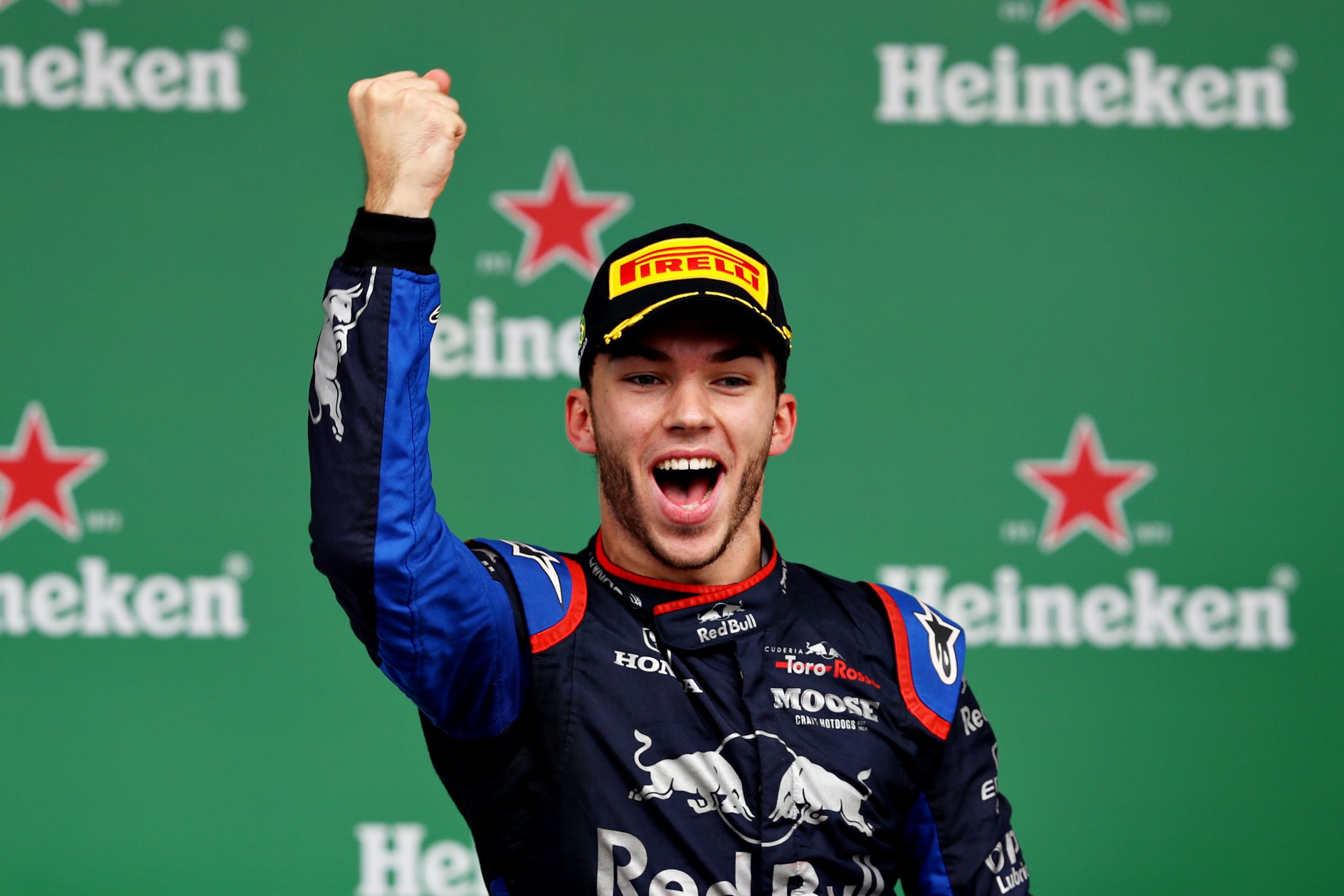 From the moment he first came to my attention on that debut GP2 weekend in Monza, 2014, it's been a non-stop barrage of challenges, all of which he's risen to with aplomb. A 2015 season in the series, his first full shot, concluded with level-pegging with his DAMS teammate Alex Lynn, taking none of the team's two wins. 2016 was a perfect retort – now at PREMA, Pierre took five poles and three out of three at the season's end, four wins and most importantly the last GP2 championship title in history.
Then, Super Formula. Tasked with proving his mettle against sage, experienced competitors well-versed in the art of Eastern racing, Pierre was a Suzuka-bound typhoon away from potentially winning the series, only losing out by one point to then-one time champion Hiroaki Ishiura. Does 'losing' feel like the right word? It feels like a victory to me, given the circumstances.
And we know the story of Pierre's first stint at Toro Rosso. That sterling drive in Bahrain, one that saw him finish fourth with an almost Prost-esque controlling drive among the midfield in only his seventh Grand Prix, kick-started a season which bestowed other stand-out results; seventh in Monaco, sixth in Hungary, more points in Belgium and Mexico all with a Toro Rosso package spearheaded by a Honda engine going through severe development gains and the spate of penalties that come with.
That was the smooth among the rough, woven together like different colours of yarn in a sewing machine. But this year is one I'll hold above the rest as his most heart-warming, inspirational seasons – for those twelve races with Red Bull, the sewing machine was sparking, threatening to blow while the needles couldn't be found anywhere. And once the thing finally powered down, he set about fixing it again… and he's succeeded.
32 points in 8 races. Average finish of 8th. Points in 75% of Grand Prix, Q3 appearances in 50%. Amongst it all, Pierre has had emotional hardships to deal with that no-one should ever face – the loss of a close friend the racing community will always sorely miss in Anthoine Hubert, a man whose colours adorned Pierre's helmet in Monza, whose memory was right up there on that Interlagos podium and whose legacy will always shine bright in his heart.
A demotion to Toro Rosso which meant Pierre had to adapt mid-season to different circumstances and changed expectations, with a mission already thought complete by 2018's end back on the to-do list, along with such personal circumstances, has been handled with the utmost capability and dignity. Pierre's been fighting back against the tide for months now, and that glorious Sunday in Sao Paulo was above all else the validation of his hard work.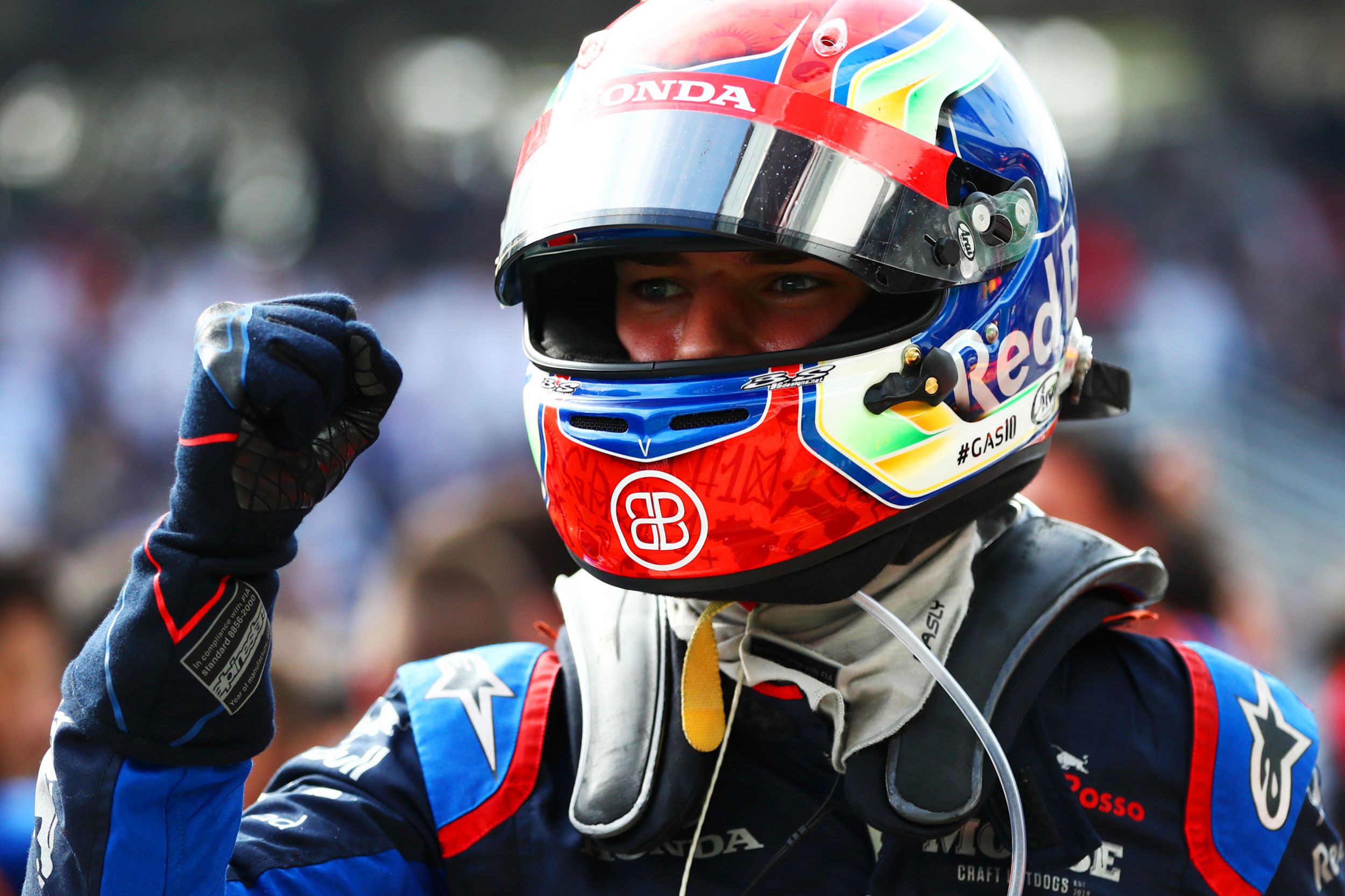 And that result was everything I dreamt it would be and more. Hearing the sheer unbridled euphoria of a man who'd had to stomach so much pain over the course of 2019, seeing the special bond he and his Faenza squad be beamed out on show to the world and knowing that as tough as times may get, he'll always have that one special moment holds stratospheric meaning to me. As I stated before, this is my personal love letter and not a showing of balance – this was the time I finally got to hear the man I've poured my heart into for over five years utter the words 'this is the best day of my life'.
And I felt it, because in that whirlwind of post-race emotion it honestly felt like the only words present in my brain were emanating from Pierre's mouth. It felt like mine too. It felt like vindication, for the both of us. It felt like I'd have the most wonderful reference point to look to and remember every time I hit the hard times in life. It felt, for the want of a flashier term, so damn freakin' good. The pain of 2019 is fading away, the belief is stronger than ever, and there's a boatload of joy ready to be enjoyed in 2020. HMS Gasly is sailing again.
[Featured image – Mark Thompson/Getty Images]