Rivalries have been a key part of sport since the beginning. Rivalry inspires competitors to achieve more than their perceived capabilities. This is true for all sport but especially for motorcycle racing, where pushing beyond the limit can have significant consequences.
Throughout the history of grand prix motorcycle racing, rivalries have played a large role in its narrative, whether between factories or riders: from Hailwood and Agostini to Rainey and Schwantz, to the MotoGP era and Rossi's on-track feuds with Biaggi, Gibernau, Stoner and more – rivalries have taken on an important role in the story of motorcycle racing, to transform it from a cold engineering pursuit of the fastest way to cover a Grand Prix distance to a heated conflict where lap time is the warhead and the motorcycle is the ICBM.
In Misano, we saw the birth of a new rivalry, one which was hard to envisage all of sixteen months ago. Marc Marquez (Repsol Honda Team) has dominated MotoGP since he arrived in the premier class in 2013, and his strength continues to grow. The outlook of the future of MotoGP begins to look increasingly bleak when fans are faced with the prospect of one of the most divisive figures in racing cruising to world titles at will until he decides to go and do something else.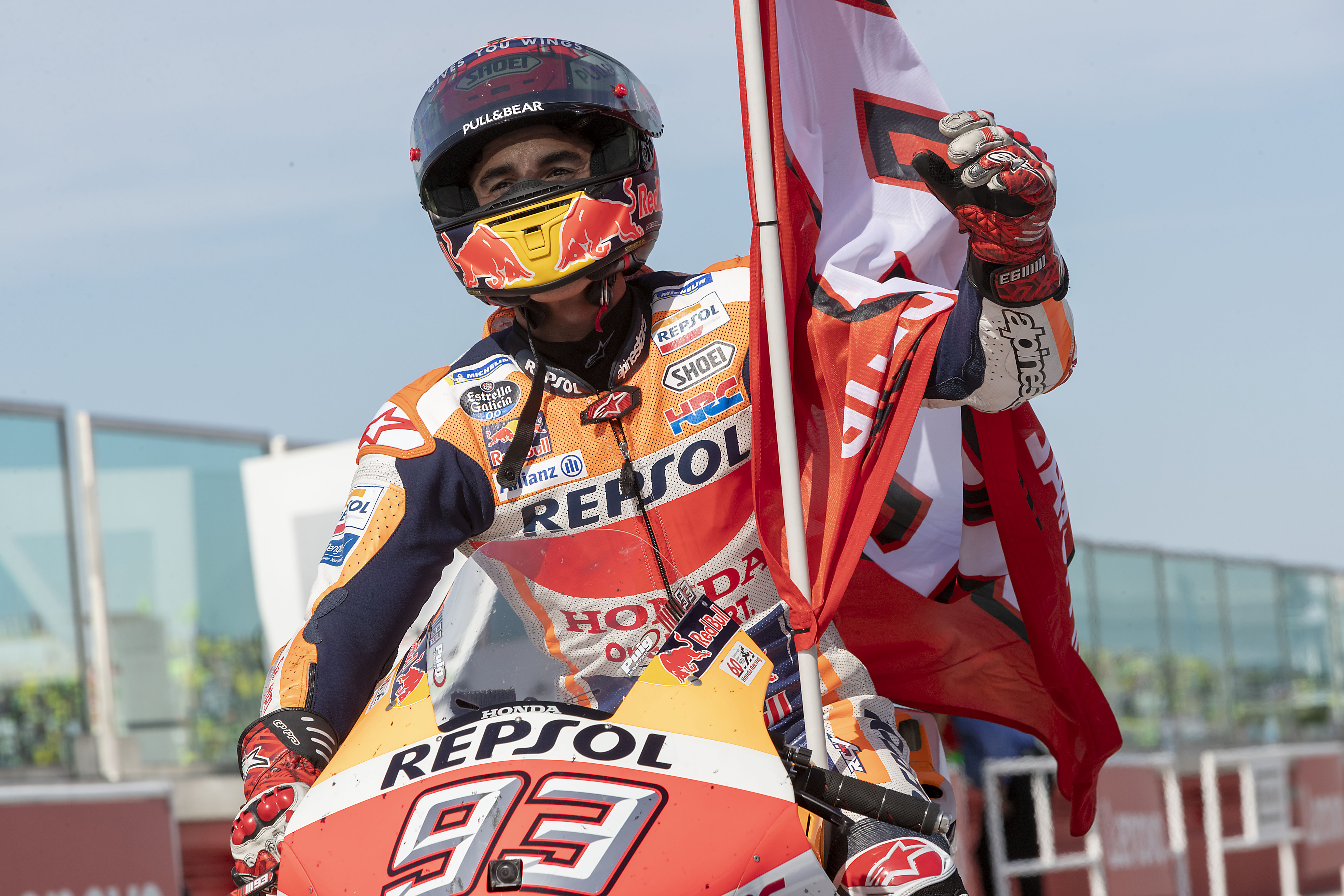 In the Superbike World Championship, Jonathan Rea has dominated the last four championships and is now the greatest rider in the history of production-derived motorcycle racing. Similar to the case in MotoGP with Marquez, it was difficult to see an end to the domination of Rea, such was his strength, but this season Alvaro Bautista arrived and has won fourteen races. For the first part of the season, Bautista was not only unbeaten, but completely unrivalled, winning races by over ten seconds as if it were nothing. The middle of the championship did not go to plan for Bautista and now the championship fight is all but over. However, the Spaniard showed that Rea is beatable, and identified himself as the anti-Rea.
This year, we may have finally identified the anti-Marquez, the rider who can challenge the (currently) seven-times World Champion in the future and prevent a monotonous domination of the sport by its most exciting rider. Fabio Quartararo has been enjoying a stellar rookie season aboard the Petronas Yamaha SRT YZR-M1, with several podiums and pole positions, out-classing not only his more experienced teammate Franco Morbidelli but also the factory Monster Energy Yamaha MotoGP riders, Valentino Rossi and Maverick Vinales, on numerous occasions.
The San Marinese MotoGP was no different, with Quartararo finishing as top Yamaha, having led most of the race and fought with Marc Marquez at the end of the race. Although Marquez came out on top of the duel with an outrageous display of braking performance into turn eight and tactically clever defensive riding into turn fourteen, Quartararo finally took the leap of fighting for a race win. The Frenchman was unable to topple Marquez on this occasion, but with Quartararo there is the certainty that he will be there to fight with the #93 on many more occasions across the next ten years or more.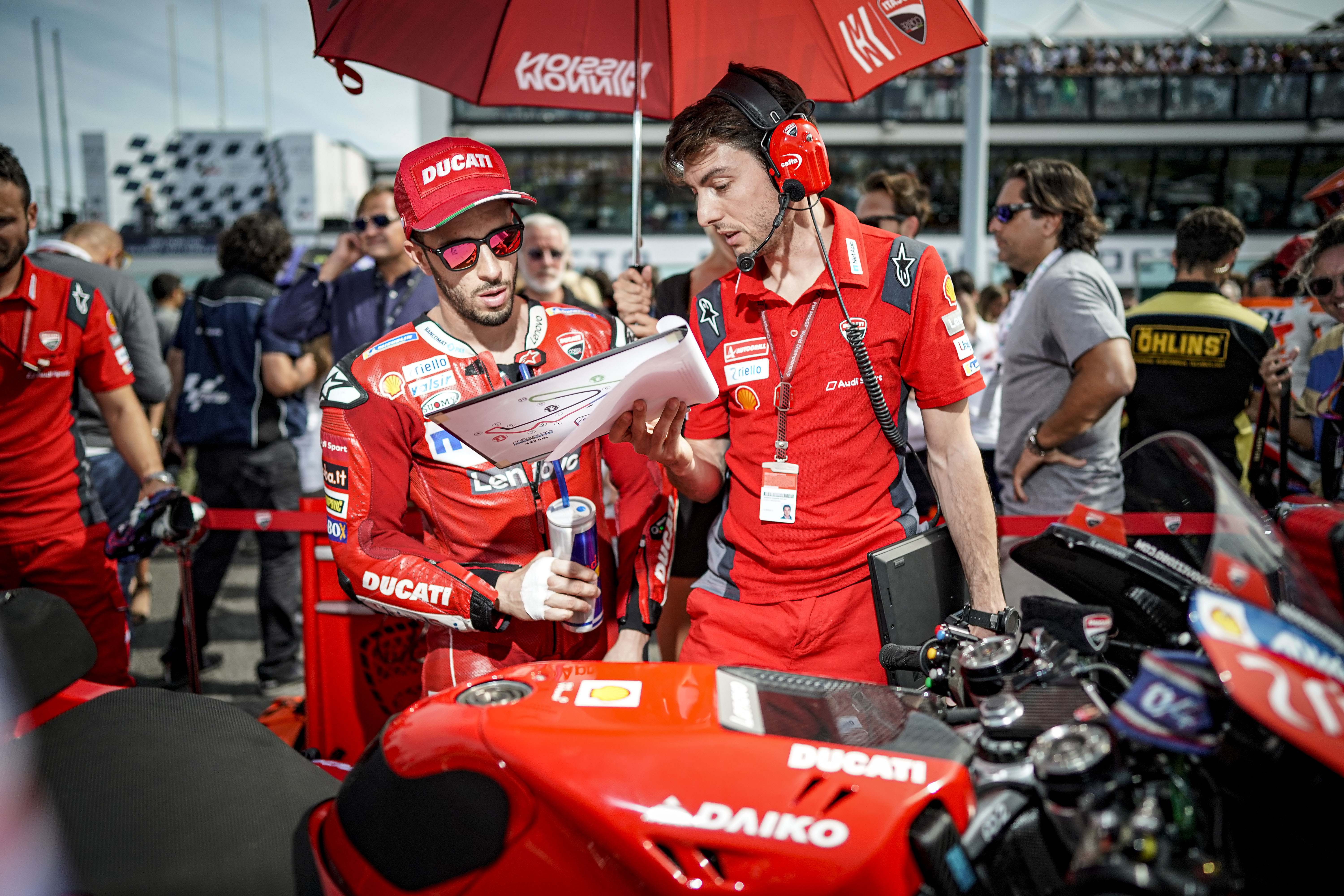 This presents a dilemma for Yamaha. Ducati want to win the World Championship and despite their best wishes and those of Andrea Dovizioso (Ducati Team), it looks perhaps unlikely that the #04 can challenge Marquez over the course of a season and come out on top. Therefore, Ducati might want to sign a new rider for 2021, one who they believe can win them their second MotoGP championship. Fabio Quartararo might be one of the riders they want to sign, but so might Maverick Vinales. If Ducati are considering one of these two riders they will likely try to lock down Quartararo before Vinales, meaning Yamaha need to act quickly to secure the services of Quartararo from 2021 – something they want to do because they, too, want to win the MotoGP World Championship – quelle surprise!
The problem for Yamaha comes with irony strapped to the side like fuel in a 1960s F1 car, just waiting to blow up and cut their legs off. The problem is Valentino Rossi, who wants six or seven races at the beginning of 2020 to decide if he wants to stay in MotoGP for another year or two. Forty-year-old Rossi has not had a good year in 2019, and hasn't had a podium since round three where an uncharacteristic error cost him the win in Texas. The Italian is undoubtedly capable of fighting at the front of MotoGP with the correct machinery, but the correct machinery is evidently not the one that Yamaha are currently providing him, whereas it evidently is for Quartararo and Vinales. If Yamaha want to secure their potential future star, Quartararo, they need Rossi to make a decision on his future by Jerez, or tell him his services are unrequired for 2021.
If Quartararo were to hold out for Yamaha – a very plausible scenario considering his comfort with the M1 – Ducati could sign Vinales, who must surely be beginning to believe that his success is more likely to be found away from Iwata. During the period of Vinales swapping deep blue for red, Rossi could quite conceivably decide that it is time to go and do something else, leaving two vacant seats in Yamaha, with only one available to be filled by Quartararo, of course.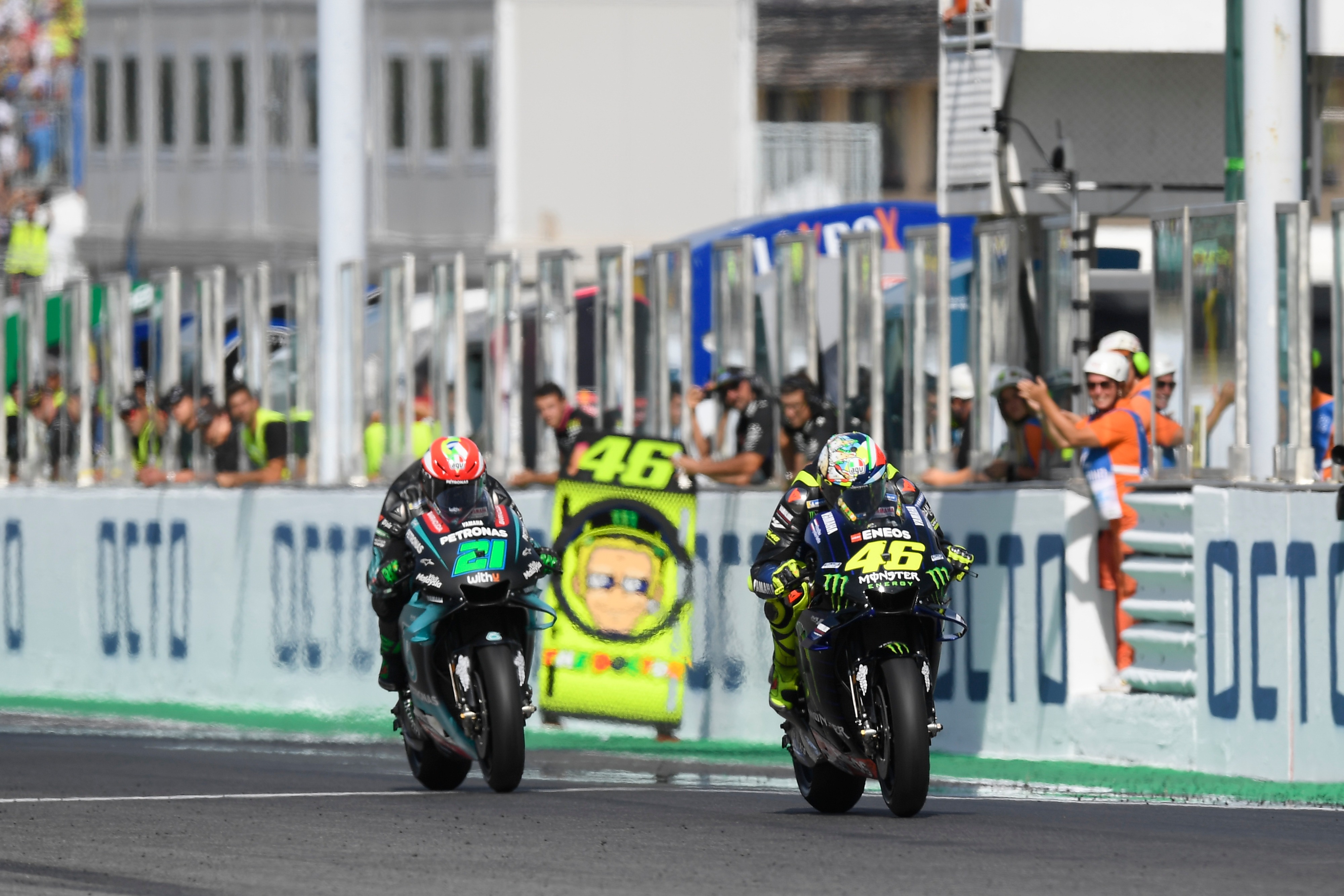 It would make sense for Franco Morbidelli to take the second factory Yamaha seat, but Morbidelli has the same setup and riding style issues as Rossi, and even then there would be a duo of vacant seats in the Petronas squad.
Fabio Quartararo's performance in Misano was superb, both for him and for Yamaha. But now, the factory must face some difficult decisions which have the potential significantly impact its future, perhaps for the better but maybe for the worse.
Featured image courtesy of Yamaha racing