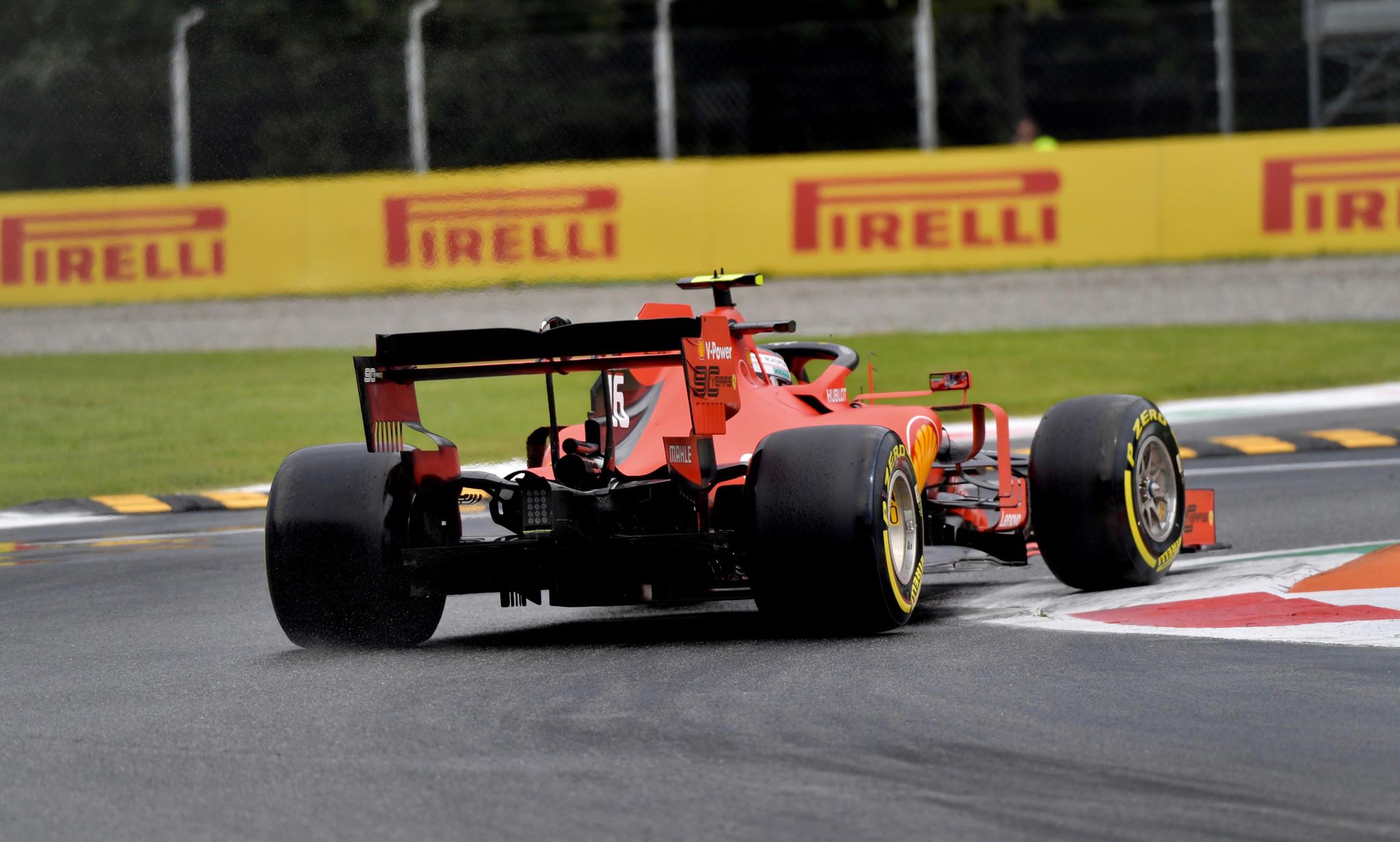 After a sombre, heart-breaking, mournful weekend at Spa following the death of Anthoine Hubert after a horrifying crash at Raidillon, the F1 paddock travels resolutely to Italy for the Italian Grand Prix.
Charles Leclerc was good friends with Anthoine Hubert, and after claiming an emotional first win last time out, he comes to the 5.7 kilometre Monza circuit hoping to hastily add a second to that tally, along with his Ferrari team, for whom it was also their first win of the season, and team mate Sebastian Vettel, who had a horrible experience on race day in Belgium and needs to put that behind him with a positive weekend here.
Monza is the oldest track on the Formula One calendar, and it is home to the oldest team in F1 history, add those two together and you get Ferrari fans – lots of Ferrari fans. The Tifosi enter this weekend knowing that their team come to their holy grail expected to deliver a win on home soil for the first time since 2010 – they cannot wait a decade since Fernando Alonso's victory in what was one of the greatest seasons F1 has ever seen.
This, however, has been anything but as far as Ferrari are concerned, and the pace they promised in Barcelona in testing at the beginning of the year has been completely blown away by a dumbfounding Mercedes team, but a track where straight line speed is everything, and after a great start to the second part of the season, this is a golden opportunity for the Italian giants to begin washing away the image of incompetence that they have been portrayed in this season. A chance for Leclerc to send the home crowd into raptures in his first season, and a chance for Vettel to grab his first Ferrari win in Monza and turn around his terrible fortunes thus far in 2019.
But omnipotent is the sheer brilliance of the current and surely soon-to-be six-time champion Lewis Hamilton and Mercedes, who have won each of the last five races in Italy, including last year with Hamilton, despite a Ferrari front row lock-out in qualifying.
That weekend saw the fastest qualifying lap ever by Kimi Raikkonen, who will surely not be achieving such a feat this time around, but will be anticipating a better time of it than he had in Spa after being nerfed into turn one by the overzealous Max Verstappen, before the Dutchman planted his damaged Red Bull into the wall at Eau Rouge, much to the despair of the Dutch fans who came from the Netherlands to watch their hero race.
Their collision had left the door open for their respective team mates to capitalise and gain important points. A fantastic drive from Red Bull new boy Alex Albon saw him come home in fifth, while Antonio Giovinazzi met the wall in the closing stages at Pouillon having been on for points. He arrives at his home race chasing an improvement on his thus-far one point tally in 2019.
The midfield, featuring a McLaren team which saw Carlos Sainz's car succumb to stalling issues and Lando Norris' engine give up the ghost just one lap from the end while running in P5, should see a fair bit of overtaking at a track where passing is traditionally plentiful every year, and all six of those teams will fancy their chassis' and engines' chances of being best of the rest, while Red Bull are expected to be largely on their own as the third quickest, and Williams will sadly again be very much on their own at one of the tracks they will have been fearing the most.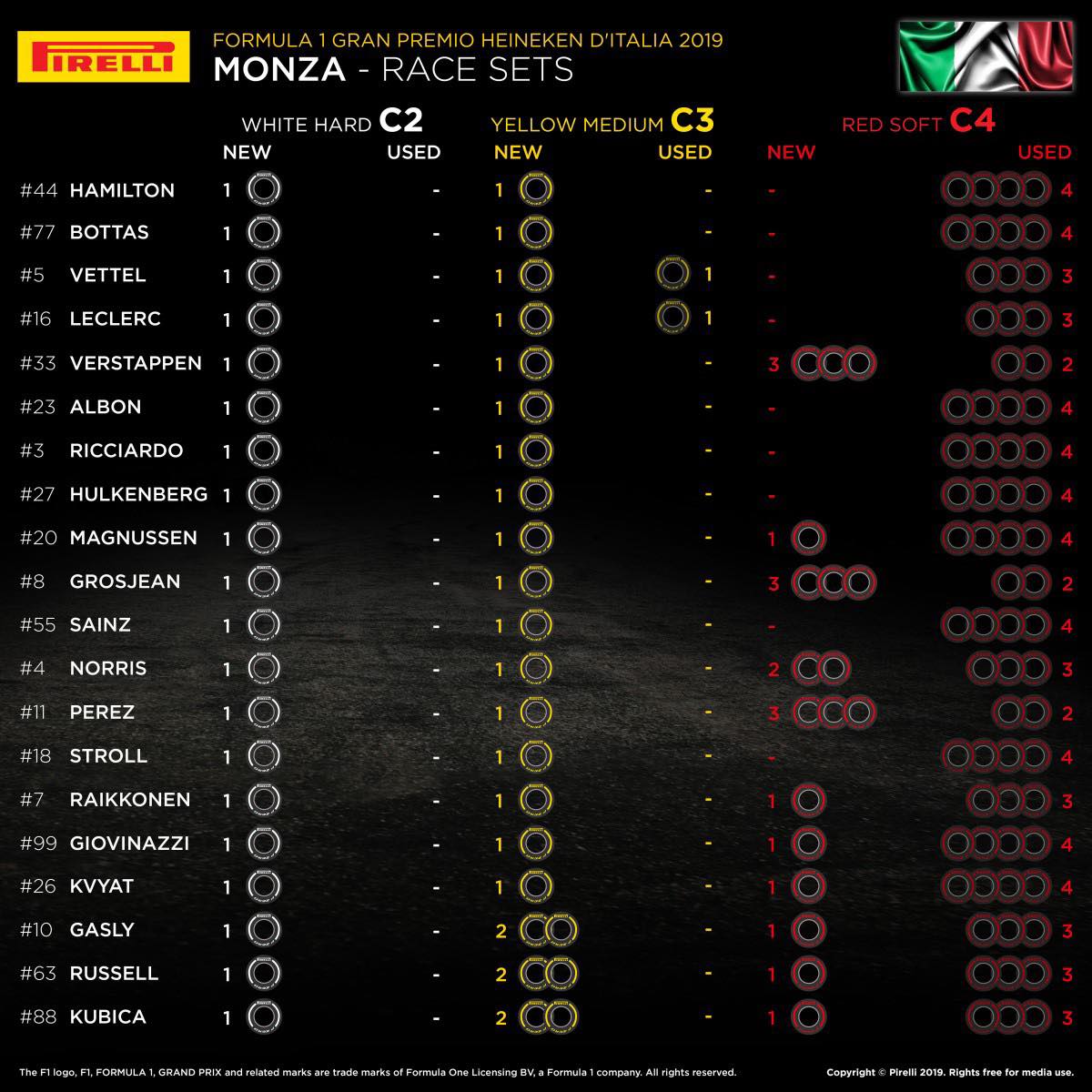 Ferrari's best chance yet at home redemption, but will the ominous Mercedes threat topple them again? Will Lewis Hamilton take another substantial step towards title number 6? Or will Ferrari finally break their duck in Italy? Monza awaits…