This weekend the British Superbike Championship heads to Cadwell Park for round eight of the 2019 Championship.
Despite his penalty in the second race the and victory of his teammate Josh Brookes, Be Wiser Ducati's Scott Redding leads both the general standings and the podium points ahead of this weekend's two races. This could be quite important for Redding, who at the top of Ducati's list to replace Alvaro Bautista in the factory squad for the 2020 WorldSBK season, as the particular peculiarity of Cadwell makes it a place where experience can count for a lot. As a rookie not only to BSB but also to Cadwell Park, Redding's challenge this weekend will be a tough one.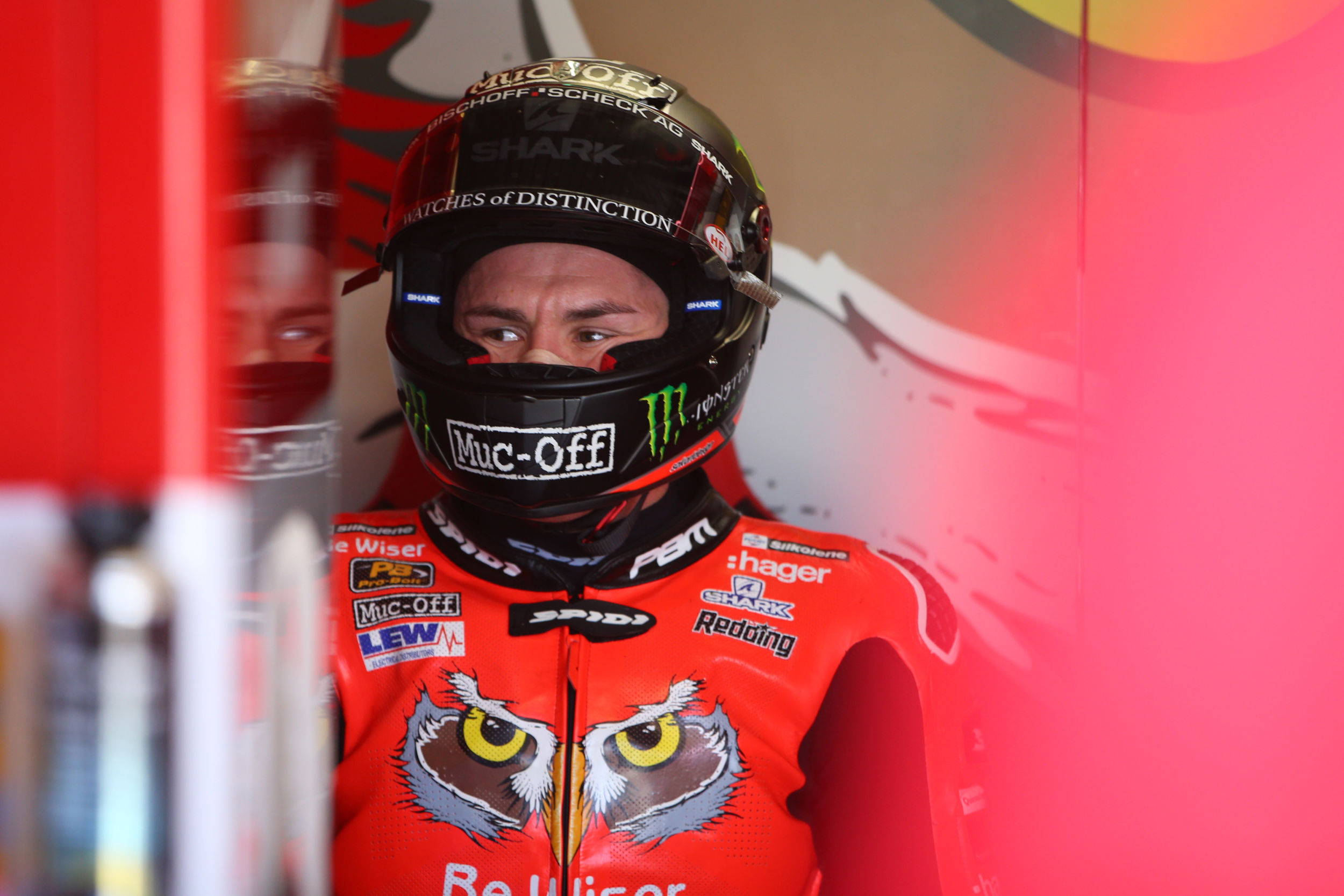 Of course, Cadwell Park is well known for The Mountain, a feature for which it is quite unique – it is rare to leave the ground with both wheels on an asphalt circuit – but perhaps its greater challenge is how narrow the track is, barely wide enough for two of BSB's safety cars to fit side-by-side. Of course, with a motorcycle there is more space, but with 220 or 230 horsepower, that extra space can seem non-existent. Additionally, in Cadwell Park, the bike is almost never upright, even the front straight is kinked, and the longest straight on the track has a reasonably significant curve in the centre. Being precise is the key to Cadwell Park, especially in qualifying – the narrowness means overtaking is extremely difficult, so a strong starting position is important for a good result in the race.
Last year, it was Leon Haslam who took both victories in Cadwell, and he was halfway to achieving the same feat twelve months previously before he dropped out of race two. However, in his absence this year, Kawasaki has picked up only one race win, courtesy of Danny Buchan (FS-3 Racing Kawasaki) in Knockhill. Buchan has been spectacular over the mountain in the past, but a crash at its foot last year saw him drop out of race one, able only to achieve an eighth place in race two. The #83 has shown he is fast enough to make the Showdown this year, but with it approaching could do with a healthy haul this weekend to find some more security before the Oulton Park triple-header in the beginning of September.
Despite Haslam's successes, it is difficult to think of Cadwell Park without making the link to Josh Brookes. The Australian has been well-known for his enthusiasm at its most famous part throughout his time racing in Britain. Despite this, Brookes hasn't found the top step there since 2015, when his race two triumph was the last in a sequence of victories spanning three rounds. The Ducati has been dominant this season, and Brookes will have gained confidence after his Thruxton victory, but finding the right setting and the necessary confidence with such an extreme motorcycle on such an extreme circuit could prove tricky in the partnership's first year.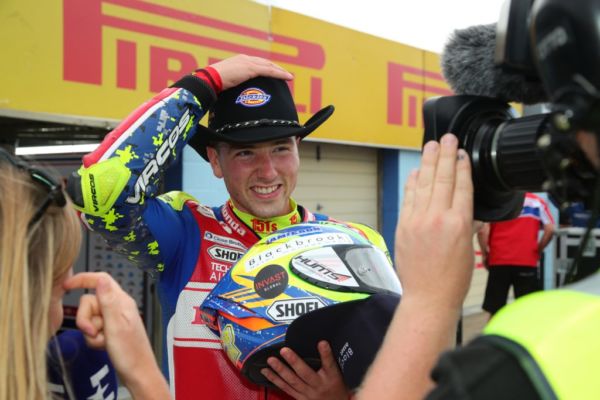 Andrew Irwin (Honda Racing) will have also gained confidence from his Thruxton victory, the first of his career in BSB. Not only did Irwin take his first BSB win two weeks ago but he also leapfrogged his teammate, Xavi Fores (Honda Racing) for the final provisional spot in the Showdown. Irwin arrives in Cadwell Park seven points clear of Fores, who tested at Cadwell at the beginning of the year; Peter Hickman (Smiths Racing) – who won at Cadwell back in 2014 on a Honda and arrives in the BSB paddock this weekend having dominated the Ulster Grand Prix, with seven wins at the Irish road race – is sixteen back of Irwin. Having missed both races in Thruxton thanks to injuries from his qualifying crash, Tarran Mackenzie (McAMS Yamaha) has also been dragged into the Showdown scrap, the #95 sitting just twelve points clear of Fores. With only five races before the Showdown six are decided, this battle is only going to continue to intensify.
James Ellison, who won in Cadwell Park just two years ago, will not be racing this weekend, having split with the Smiths Racing squad. The team have not announced a replacement for the #77.