All eyes were on the two championship leaders at Brands Hatch today as the first ever W Series season came to a close.
The British crowd were certainly in good spirits, waving flags and cheering on the five British drivers in the field, including the championship leader, Jamie Chadwick.
21-year-old Chadwick sat at the top of the scoreboard going into the last race, having scored two pole positions, five podiums and two victories, amounting to 98 points. Beitske Visser, Chadwick's closest rival in the championship standings, had achieved three podiums and one victory.
Both Chadwick and Visser have fought neck and neck throughout the year which has fuelled a vast amount of anticipation and excitement going into the season finale, with their fight for the W Series crown going right down to the wire.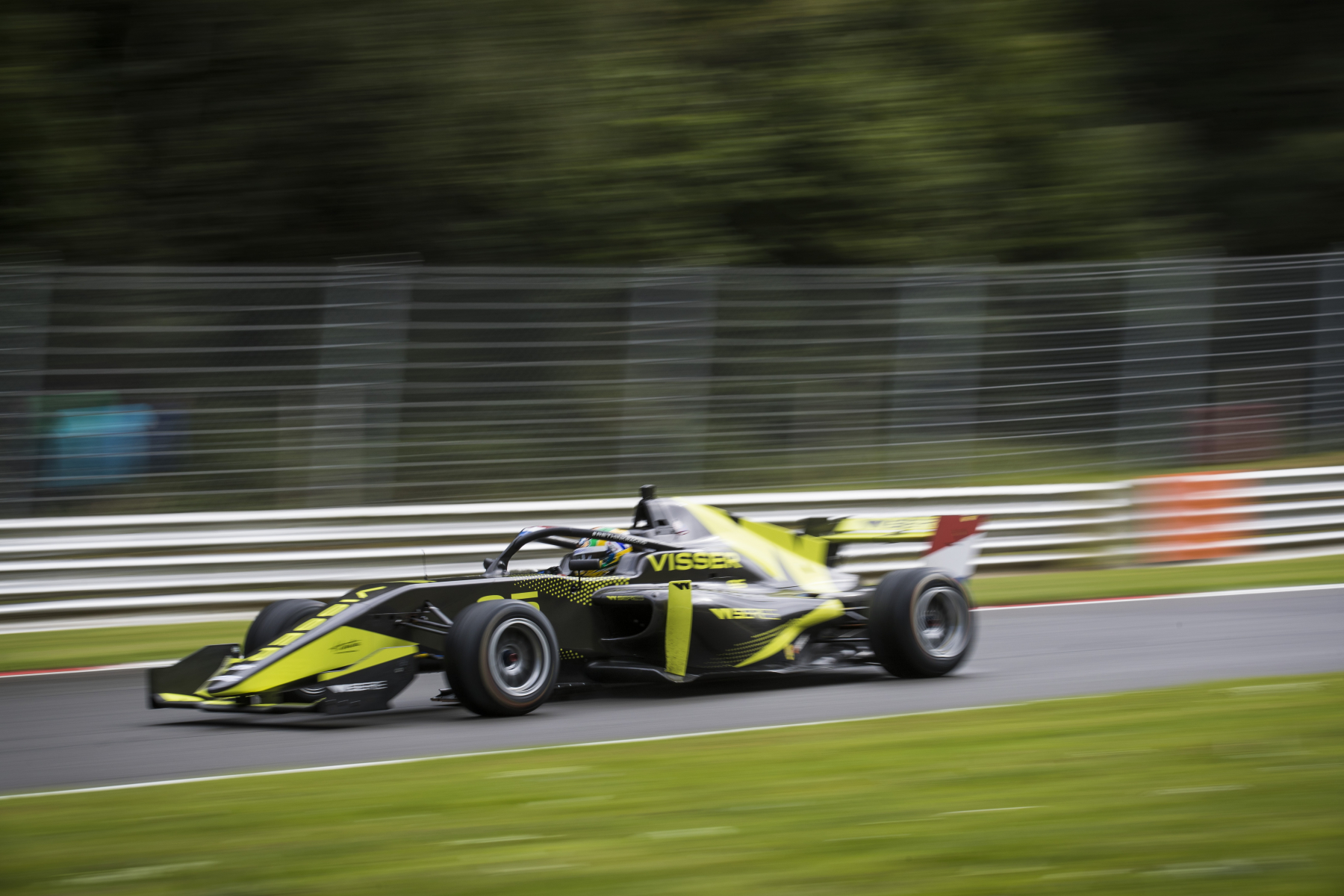 Qualifying took place on Sunday morning which ended in a close battle between Chadwick and Alice Powell in the fight for pole position, with Powell initially setting the pace. Chadwick responded and set a blistering lap in the final seconds of the session, setting a laptime of 1:22.425, which placed her on pole.
Powell finished the session in P2 with Esmee Hawkey giving a stunning performance in P3, giving the home crowd something to cheer about. Chadwick's closest rival Visser finished the session in P5 behind Emma Kimiläinen.
Chadwick had a good start as the lights went out, but Hawkey stalled in her grid box, and as a result ended up at the back of the field. Powell kept second place as Kimiläinen moved up to third, with Visser in fourth place. Fabienne Wohlwend lined up in fifth followed by Vicky Piria, Jess Hawkins, Sarah Moore, Sabre Cook and Marta Garcia rounding out the top ten.
Japanese driver Miki Koyama received a drive through penalty after parking her car over her pit box line after the formation lap, and as a result, ended up in last place. Hawkey also received a drive through penalty for stalling at the start.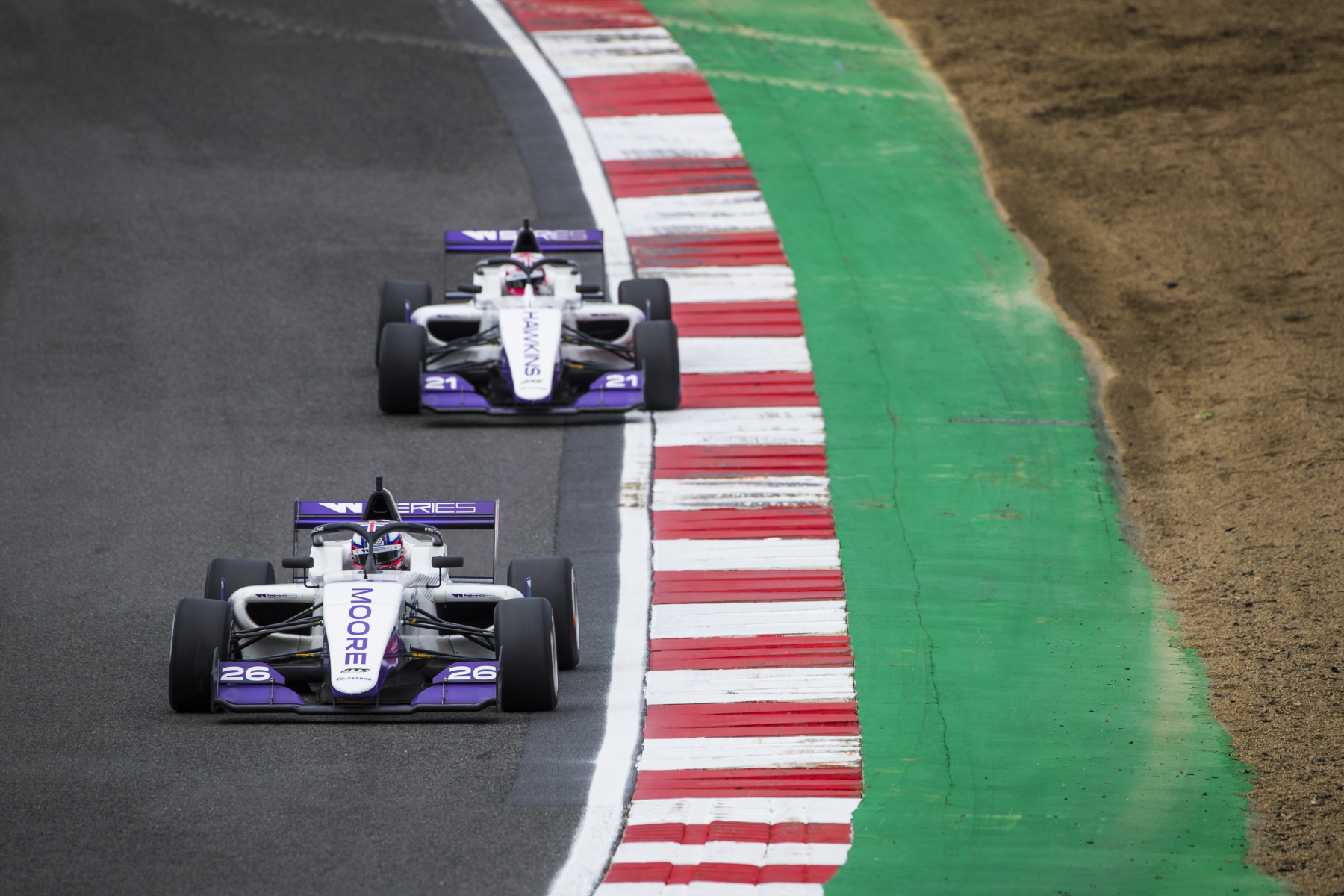 Meanwhile at the front of the pack, Powell and Kimiläinen were closing up to championship leader, the trio within half a second of each other.
Chadwick suddenly came under pressure from Powell and Kimiläinen, and in an exciting three-way scrap, Chadwick lost the lead to Powell and went down to third place ahead of Visser.
With 14 minutes remaining, Powell and Kimiläinen were running five seconds ahead of Chadwick, who was battling hard with Visser to keep her podium position.
Kimiläinen drew within 0.3 seconds of race leader Powell as yellow flags were waved when Koyama spun and stalled her car at Sterling Bend. As a result, the safety car came out and bunched up the pack, making for a thrilling restart with six minutes to go.
Powell pulled away as the safety car went back into the pits, Kimiläinen following on close behind with Chadwick and Visser scrapping for the final podium spot. Visser took third with less than three minutes remaining, and Chadwick then fell into the clutches of Fabienne Wohlwend as she seemed to lose some significant pace.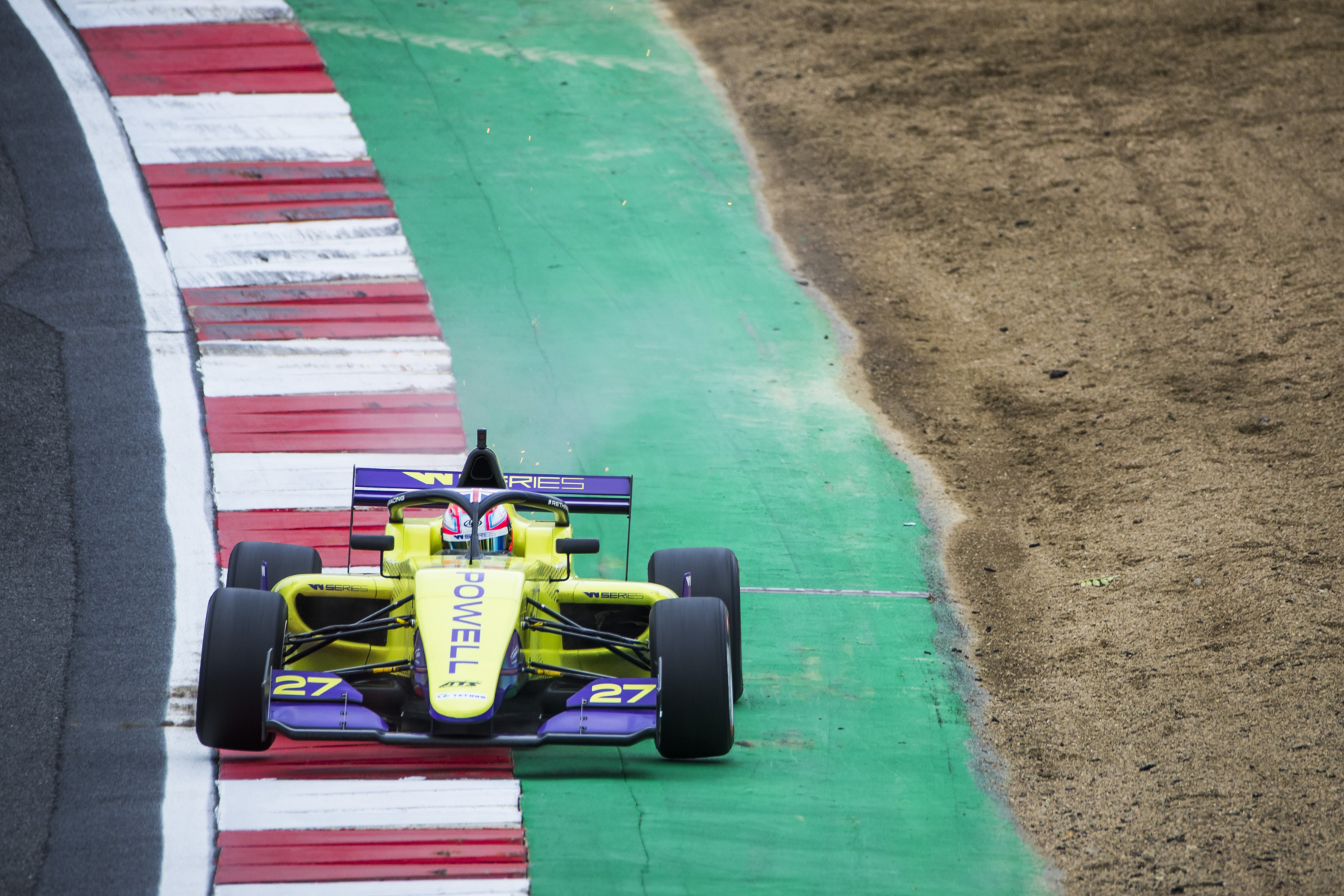 Powell finished an absolutely flawless race to take her maiden W Series victory with Kimiläinen taking second place. Visser took the final podium spot, but all eyes were on Chadwick who crossed the line in fourth to be crowned the first ever W Series Champion. Chadwick will also receive $500,000 in prize money, with the remaining fund of $1m to be split between the other drivers.
The 2019 season has been extremely exciting and very refreshing to watch. The series sparked much controversy when it was initially announced in October last year, with many criticising it for 'female segregation'. However, the series has triumphed beyond expectations and has promoted a new and exciting era of racing.
Women in motorsport are taking a firm step forward, and the W Series is helping female drivers' ambitions to progress into more established series possible. In turn, it is also helping to inspire the next generation of young female racers. W Series is just the beginning of bigger and better things for women in motorsport.