Sunday morning's race ended in a nail-biting final lap showdown which saw reverse grid pole-sitter Megan Gilkes hold off the charging Alice Powell to win by just 0.03s.
The grid was based on a full reversal of the championship points, including all twenty race and reserve drivers. The race, which did not offer points, saw Megan Gilkes and Sarah Bovy start on the front row, while championship contenders Beitske Visser and Jamie Chadwick lined up 19th and 20th.
The race came down to an intense final-lap battle between Gilkes, the youngest driver in the field, and the experienced racer Powell who had overtaken her way through the field from 17th on the grid. Despite Powell's relentless attempts to take the lead, Gilkes put up a robust defence each and every time, leading to a side-by-side finish, with Gilkes coming out on top by the smallest of margins. Sabre Cook rounded out the podium.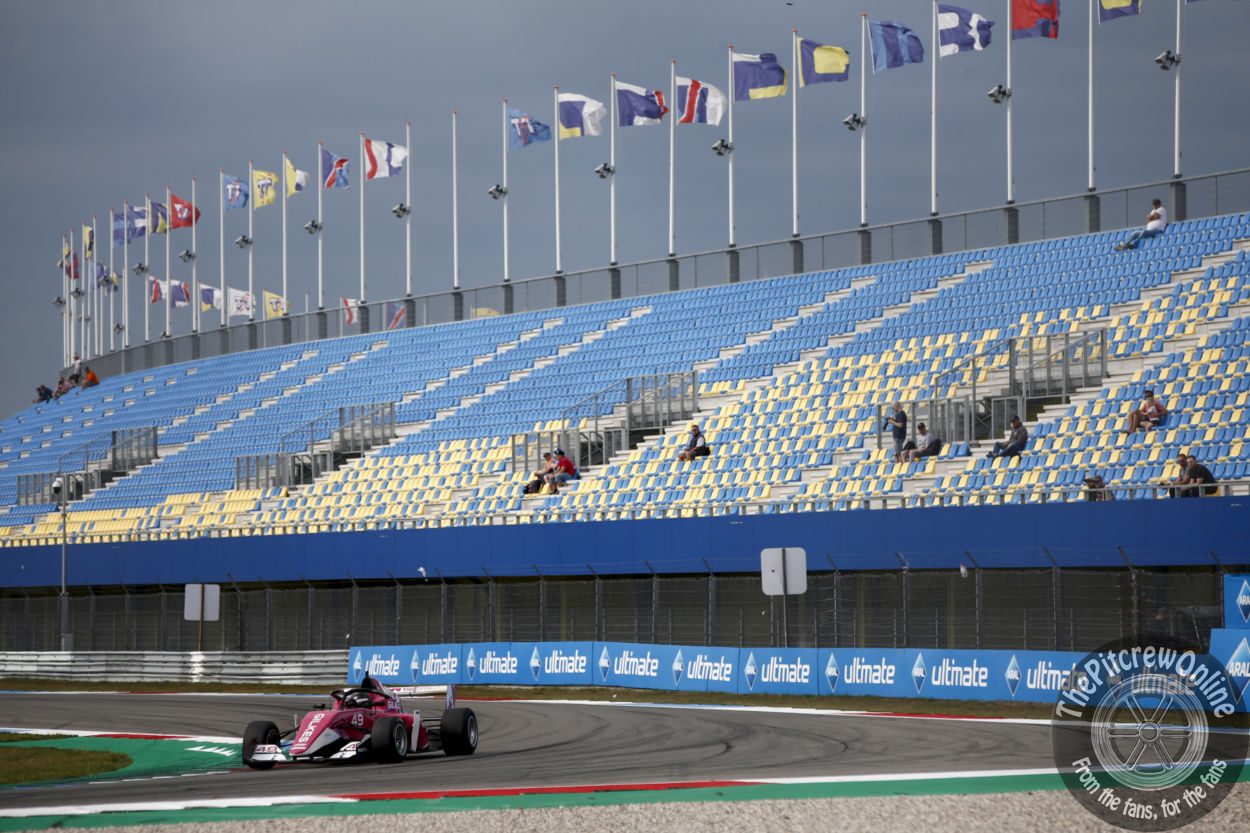 Gilkes, Bovy, and the American driver Cook, who had a great start to move from 8th to third, held their own out front for the first half of the race. Shea Holbrook, who had started third, struggled for pace and fell down the order, eventually spinning and bringing out the safety car. At the restart, Gilkes came under pressure from Bovy in second, but managed to stay in front.
Alice Powell was among the early movers, jumping from 17th to 9th by the second lap, and refusing to stop there, continuing to climb the order until the very end. Emma Kimilainen also put in a commendable drive, finishing 5th from 15th on the grid and battling for a podium in the process.
Lap 4 saw championship rivals Visser and Chadwick battling over 14th position, with Visser coming out on top, and Chadwick then falling back behind Fabienne Wohlwend. Undeterred, Chadwick was able to battle her way through to finish 8th, while a poor getaway in a safety car restart meant Visser had to settle for 14th.
The race saw two safety car periods, with Gosia Rdest and Shea Holbrook failing to make the finish.
Featured image: W Series Media