We come to this event with a very close battle between Seb Ogier, Ott Tanak and Thierry Neuville! Just ten points separate Seb on 142 and Thierry on 132. Now the French champion didn't want to be leading the championship coming to this event, just because it is the hardest event of them all. The dust on the road makes everything so tricky.
Now, twelve months ago we were treated to an incredible final day when Thierry passed Seb in the final stage, winning by just seven tenths of a second! Could we see the same thing happen this year? We'll see Ott Tanak fighting at the front as well. That is a dead cert. Who else will be there? Well, Jari-Matti and Kris will go well, although the Northern Irishman will likely be held back with the lack of knowledge, as he hasn't competed in this event recently. Also there will be another car for Juho Hanninen run by Tommi Makinen Racing.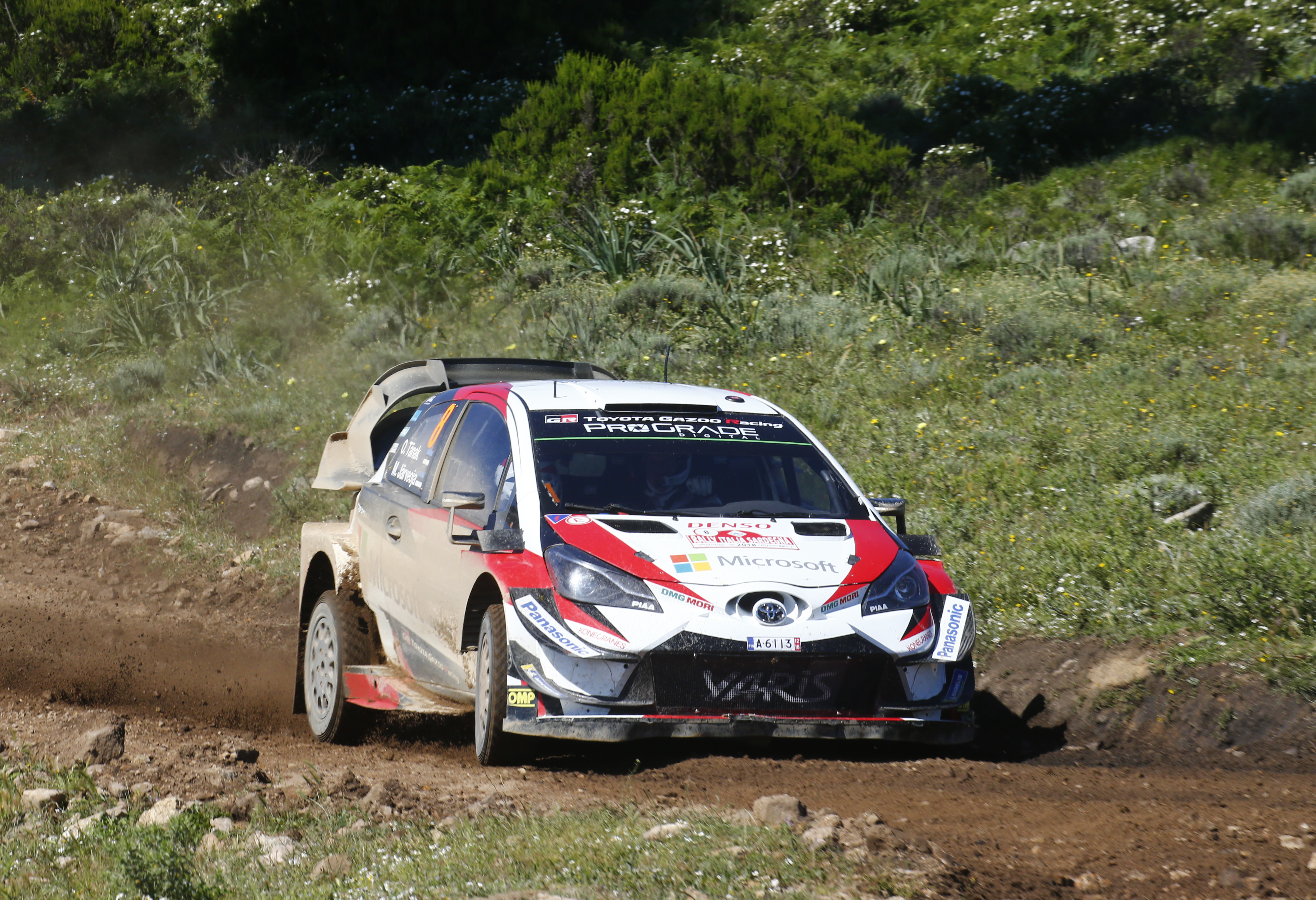 In the M-Sport WRT team, Elfyn and Teemu will look to score good points for themselves and their team. Last year was not a great event as the drivers finished way down the standings. If they can keep it on the road, which they have this year, then certainly a top result is on the cards for them. A big change again for Teemu is that he has Jarmo Lehtinen replacing Marko in the number 33 Fiesta.
Over at Hyundai, alongside Thierry, Dani and Andreas will be competing. Which Andreas will turn up this weekend? He is capable of being very fast, but by not being in the car will affect the pace he can run at. We shall see. We know what Dani is capable of doing, and he had a good rally last time out, only for car troubles to dent his challenge.
Well, here are the stages awaiting the crews. There are 19 in total, totalling 310km! Saturday is the longest day, with 142km in total of competitive stages.
THURSDAY 13 JUNE
9.00am: Shakedown Olmedo (3,92 km)
4.00pm: Start (Alghero)
5.00pm: SS 1 – Ittiri Arena Show (2,00 km)
6.00pm: Parc ferme (Alghero)
FRIDAY 14 JUNE
6.00am: Start & service A (Alghero – 15 mins)
8.03am: SS 2 – Tula 1 (22,25 km)
9.20am: SS 3 – Castelsardo 1 (14,72 km)
10.09am: SS 4 – Tergu – Osilo 1 (14,14 km)
11.18am: SS 5 – Monte Baranta 1 (10,99 km)
12.14pm: Service B (Alghero – 40 mins)
2.42pm: SS 6 – Tula 2 (22,25 km)
3.59pm: SS 7 – Castelsardo 2 (14,72 km)
4.48pm: SS 8 – Tergu – Osilo 2 (14,14 km)
6.04pm: SS 9 – Monte Baranta 2 (10,99 km)
6.33pm: Flexi service C (Alghero – 45 mins)
SATURDAY 15 JUNE
5.20am: Start & service D (Alghero – 15 mins)
8.08am: SS 10 – Coiluna – Loelle 1 (14,97 km)
9.11am: SS 11 – Monti di Ala' (28,21 km)
10.03am: SS 12 – Monte Lerno 1 (28,03 km)
12.55pm: Service E (Alghero – 40 mins)
4.08pm: SS 13 – Coiluna – Loelle 2 (14,97 km)
5.11pm: SS 14 – Monti di Ala' 2 (28,21 km)
6.03pm: SS 15 – Monte Lerno 2 (28,03 km)
8.35pm: Flexi service F (Alghero – 45 mins)
SUNDAY 16 JUNE
7.15am: Start & service G (Alghero – 15 mins)
8.15am: SS 16 – Cala Flumini 1 (14,06 km)
9.08am: SS 17 – Sassari – Argentiera 1 (6,89 km)
11.15am: SS 18 – Cala Flumini 2 (14,06 km)
12.18pm: SS 19 – Sassari – Argentiera 2 Power Stage (6,89 km)
1.15pm: Service H (Alghero – 10 mins)
1.25pm: Finish
3.00pm: Podium
Let's hear from the drivers!
Citroën Total WRT
Sébastien Ogier
"Running first on the road in Sardinia means we can more or less write off our chances of winning from the word go, given how much the stages clean here. It looks like we won't be getting any help to upset the odds from the weather, with no forecast for a repeat of the rain that fell last year. So I'm expecting a tough weekend but as ever, I'll be giving it my absolute maximum, regardless of the circumstances, and we'll see how many points we have at the end of the weekend. The C3 WRC has clearly progressed recently and I had a good feeling in Portugal. Our performance on day one will once again largely determine our overall result."
Esapekka Lappi
"Obviously, we have learned the lessons from Portugal. As regards Sardinia, it's a rally where you can't push flat out all the time, especially on the second runs, because you have to think about taking care of the car and looking out for loose rocks. Given that we are starting in ninth position in the running order on day one, we should in any event have an advantage. It's up to us to make the most of that. If we keep the same speed we had in Portugal and we don't make any mistakes during the three days, we should secure a good result. I'm determined to produce a solid, consistent performance in all three legs. That really is my number one priority this weekend."
Hyundai Motorsport
Thierry Neuville
"Sardinia is one of my favourite events. It suits perfectly to my driving style and to our pace notes system. Nicolas and I have always felt comfortable there and we have had lots of success in the past. I hope we will be able to add to that in this year's event. The championship is heating up nicely, so it will be another close battle I am sure. We will have the pleasure of driving against some really beautiful landscapes with some nice, technical stages – exactly what we enjoy!"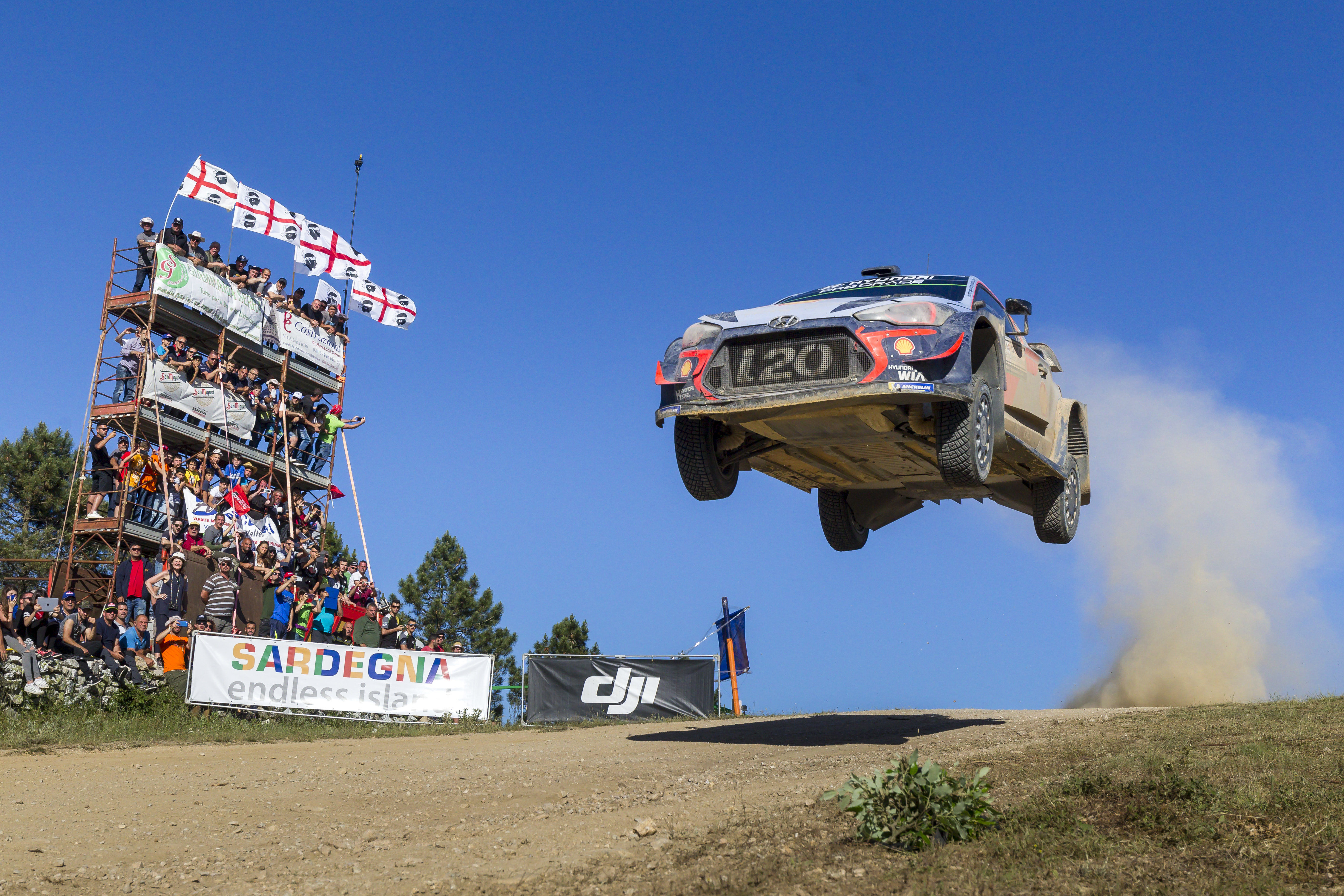 Andreas Mikkelsen
"I am excited to get back behind the wheel of the Hyundai i20 Coupe WRC after Thierry's strong result in Portugal. Sardinia is a tricky rally, very technical with narrow roads that require precise pace notes and driving style. It's important to have a predictable car for this event, one that gives you the confidence to push. Often there are rocks on the road and it becomes heavily rutted on the second pass. This puts extra focus on tyre management. Starting position is also a key factor with those running later benefitting from the cleaning effect. A tough but enjoyable rally awaits us."
Dani Sordo
"We know that we missed an opportunity for a competitive result in Portugal but we have regrouped and our focus is now on Sardinia where our target is for a trouble-free, reliable weekend. It is, however, a difficult rally. The roads are narrow with stones on the side that can catch us unaware. The first pass is quite sandy so there is more grip on the repeat loop, which means we have to follow a clever tyre strategy. The hot conditions also make it a gruelling rally on the car, tyres and crew, so we have lots of things to monitor and manage over the whole weekend."
M-Sport WRT
Elfyn Evans
"I think every driver remembers the first time they got behind the wheel of a world rally car, and for that reason Sardinia will always be a really special place for me. It's not an easy rally, but once you've been there a few times you really learn to enjoy the challenging nature of the stages.
"We haven't done a pre-event test for this event, but I did join the guys at Red Bull UK for 'Red Bull Cut It' – which is basically a lawnmower race! I'm not sure how much it will help me out on the stages this week, but it was a lot of fun and a good chance to catch up with all of the other Red Bull UK Athletes.
"Looking ahead to Sardinia, our aim has to be the podium. It won't be easy as the competition is extremely strong at the moment, but if we can deliver a clever rally, I see no reason why we can't be up there challenging for the top results."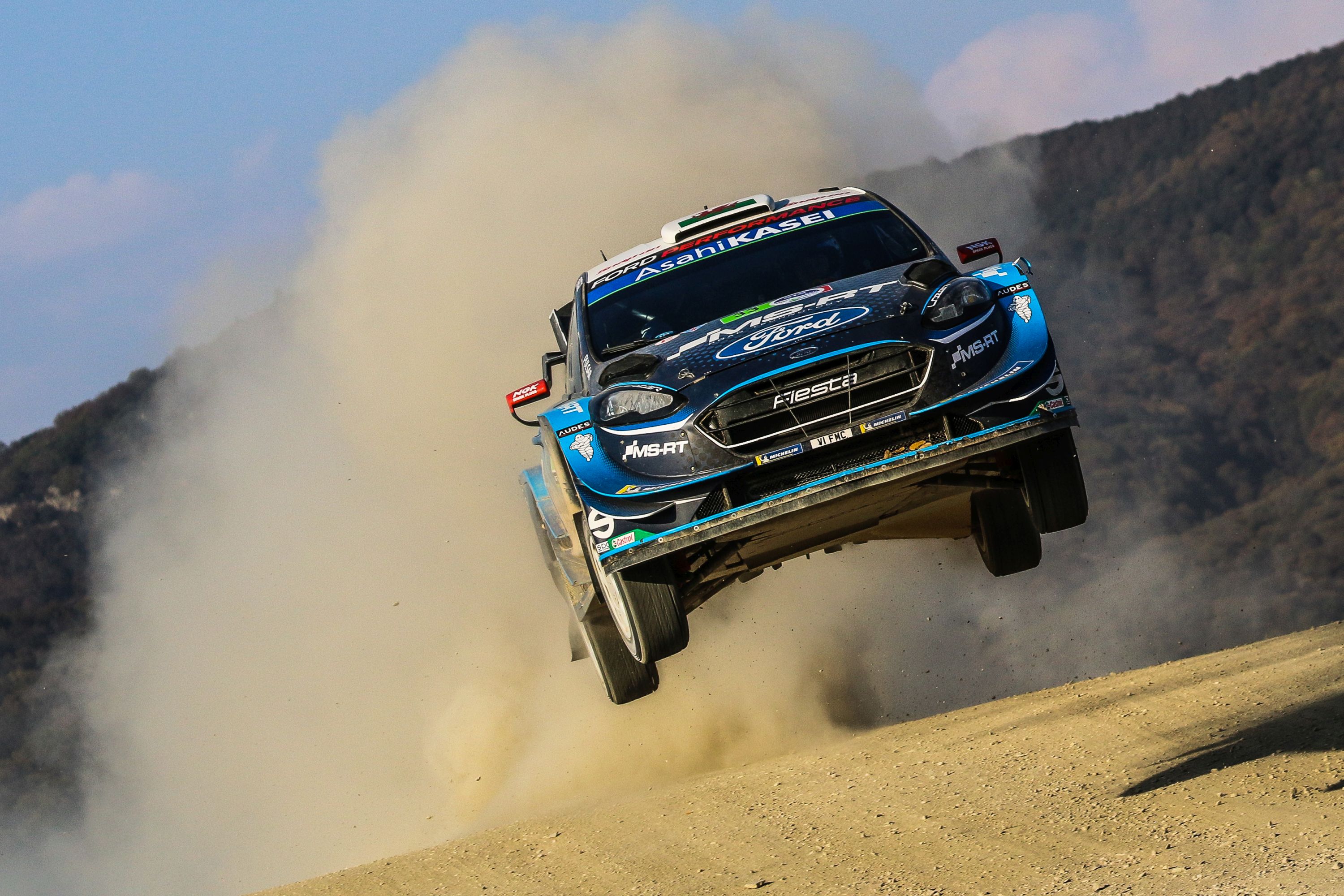 Teemu Suninen
"I'll have a new co-driver next week as Jarmo Lehtinen joins me for the rest of the season. I want to thank Marko [Salminen] because we achieved a lot together over the first half of the year. We won stages and led our very first rally. But I am still learning, and having the experience of someone like Jarmo will be really important if I am to achieve my goals over the second half of the season.
"Rally Sardinia is quite familiar to me. This will be my fourth time there and I hope that helps as I get up to speed with Jarmo. With only a week since the previous event we haven't had long to prepare, but if everything goes to plan, I'm confident I can show the same pace I had in Portugal.
"We'll need to be really focused, not only because this is a new partnership but also because this is a really tough rally. The stages can be quite rough so we'll have to be careful to mark every stone on the recce. And it's also a really hot rally so we'll need to make sure we're drinking enough and eating properly to keep our energy levels high."
Well, here we go! Who will win, and perhaps we shall see a change in the championship leader!?